BESPOKE DISTANCING GRAPHICS AND FABRICATIONS
A few hastily erected sheets of clear plastic worked for a while. We'll help you with something better integrated. And better looking.
It's not easy welcoming customers from the other side of something that looks like a riot control measure. That's why Voodoo DesignWorks is putting effort and creativity into measures that keeps everyone safe from each other and yet close to the contacts they value and to the brands they like.
One size simply doesn't fit all. Our approach with distancing measures is to survey well and then machine the materials needed on our production hardware to contain the cost. We're a DesignWorks so, naturally, our installations can include graphics and we can even make portable structures that move where customers roam in large retail spaces.
We're ready to have a conversation with anyone representing a business that wants to protect its customers, and it own interests.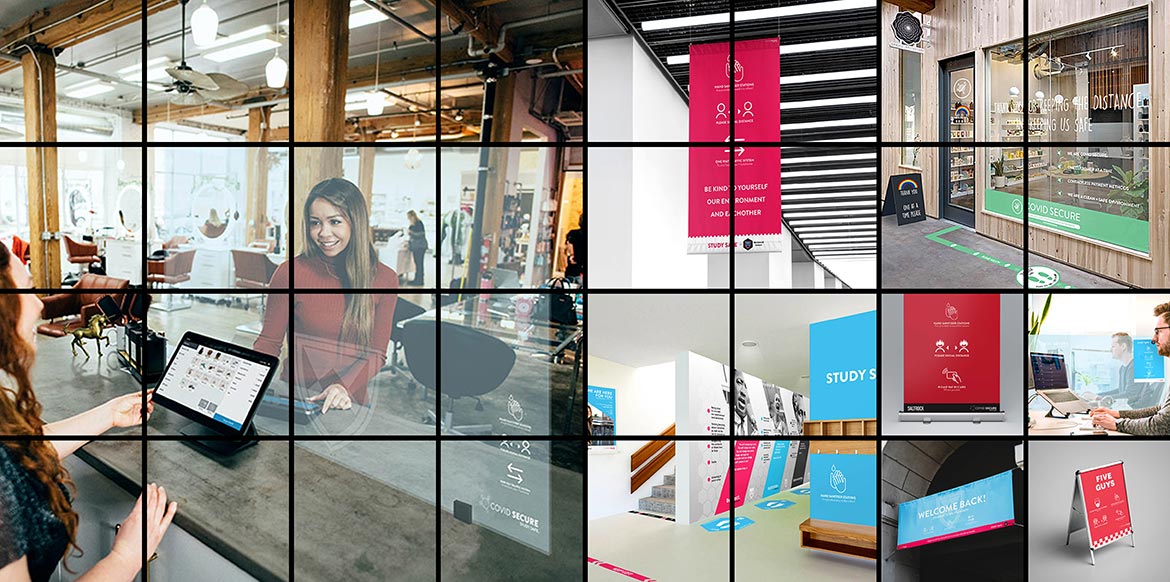 CLICK ON ANY PICTURE AND WE'LL SEND YOU A PERSONALISED INFORMATION PACK
WE DESIGN CUSTOM
DISTANCING MEASURES
AND GRAPHICS…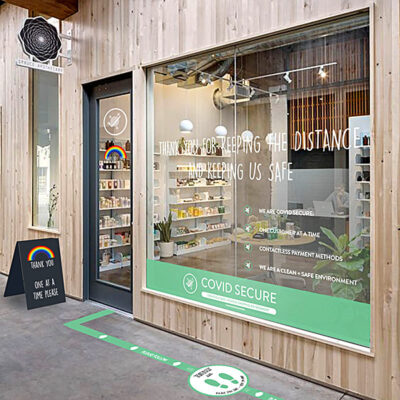 WE MAKE CUSTOM
DISTANCING MEASURES
AND GRAPHICS…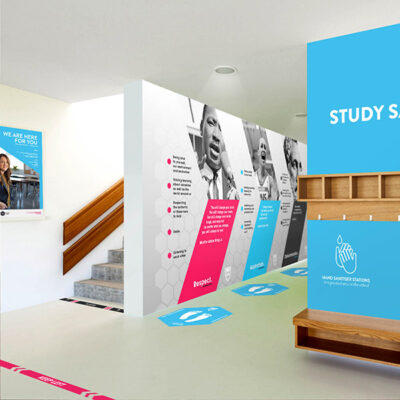 WE INSTALL CUSTOM
DISTANCING MEASURES
AND GRAPHICS…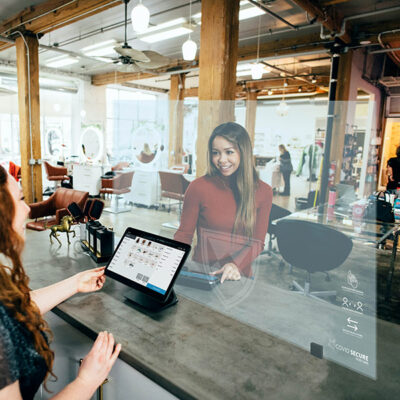 Let's send you a brochure…
It's amazing what the Voodoo DesignWorks could do for you. It's all in our brochure and we have one with your name on it.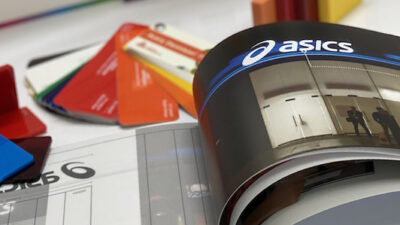 Q: What are custom distancing measures and graphics?
A: Custom distancing measures and graphics reflect your brand and so make your premises look welcoming and safe. Custom measures fit in with existing designs and let your brand shine through. This makes for a much better customer experience.
Graphics are usually printed and so you can have any design, colour or pattern that you want. Rather than looking like an afterthought, the distancing signs you need can look well integrated with your business overall.
The same holds true for physical barriers such as clear screens. Hastily installed sheets of clear material may do the job, but do nothing to improve the complexion of the business or the customers experience. Tidily integrated measures melt into the background and don't feel like barriers at all.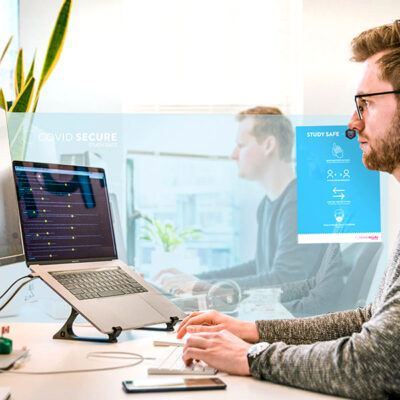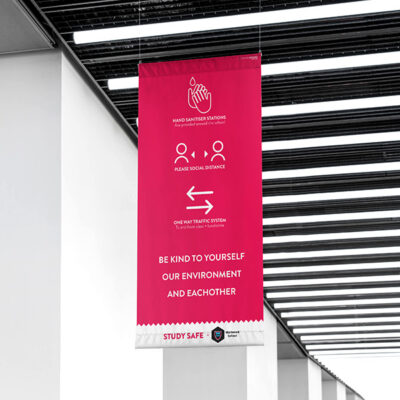 Q: How are custom distancing measures and graphics made?
A: We use digital printing techniques and hardware to produce graphics and so the distancing graphics we produce can include much in the way of fine detail and information. We have machining hardware capable of cutting rigid, clear materials and we use this to make clear barriers.
When we are producing prints, the design and origination is achieved digitally. This means that you are not committed to having to buy large volumes of graphics. It also helps us to keep prices reasonable.
If you need large volumes of graphics, we can help you with that requirement too. We can cut the output to shape and produce it in materials suitable for sticking to most surfaces including floors.
Book an online presentation and discussion with us at a time that suits you.
Voodoo-Connect delivers a live, broadcast-quality video and audio presentation and discussion from us to you and its streamed live right to your desktop and as many people as you need to invite. We can discuss your project, you can all see our samples, tour our facility and more – no need for a camera at your end because we don't see you or your colleagues.
Voodoo Connect – It's a great way for us all to discuss your project live and the quality is simply amazing.
Book your appointment now.
Q: Where should I use custom distancing graphics?
A: Distancing signs maybe offering advice or they may be reminding visitors and customers of measures that are now required by law. For these reasons, distancing graphics have to be on prominent display and legible.
Physical barriers have to be provided where there is close proximity between staff and visitors or customers. Typical locations include checkouts, counters, and other points of sale. Mobile measures are also available.
Everyone's needs are different. No two shops are the same. For these reasons we encourage you to contact us and to outline your needs. There are lots of ways of getting in touch with us:
There's no time like the present. You can chat with us online right now or leave us a message and we'll get back to you as soon as we're available.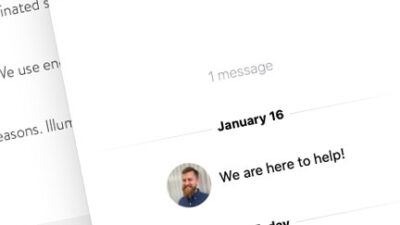 Working with Voodoo DesignWorks
Voodoo is an affordable and very capable designer, manufacturer and installer of distancing measures and graphics. It costs nothing at all to explore your options with Voodoo and there's lots of ways to do that:
You can call us on 01454 202070
We can call you.
We can set up a one-to-one or one-to-many online broadcast to show you what we do – you see us, but we don't see you.
We can send you a brochure that tells you a little more about us.
We can assemble a custom information pack for you if you tell us a little about your needs.
Voodoo DesignWorks is at your disposal. We'll deliver a branded distancing graphics package – and we'll do so at a price that leaves change on the table.
If you're ready to discuss your project we're ready to listen. Let's get your ideas on the table and move your sign project forward.