VOODOO DOES VEHICLE GRAPHICS
Voodoo DesignWorks does some pretty impressive stuff with vehicles. And vehicles, suitably decorated, can do impressive things for your brand and business's profile.
Sticking graphics on vehicles is a very risky business. Poor quality comes unstuck very quickly and in a particularly ugly way. That's why we're as risk averse when it comes to your brand on vehicles as you need to be. It's also why we insist on nothing but the best when it comes to materials and application skills.
Bring your vehicle to Voodoo if you're looking for a top-quality job at a price that's more than fair. We'll design. We'll apply. All you have to do is beat off the attention our vehicle work brings to your business and brand.
Six thousand pairs of eye an hour see liveries on the road it's said. Let's make sure they're all left with a positive impression.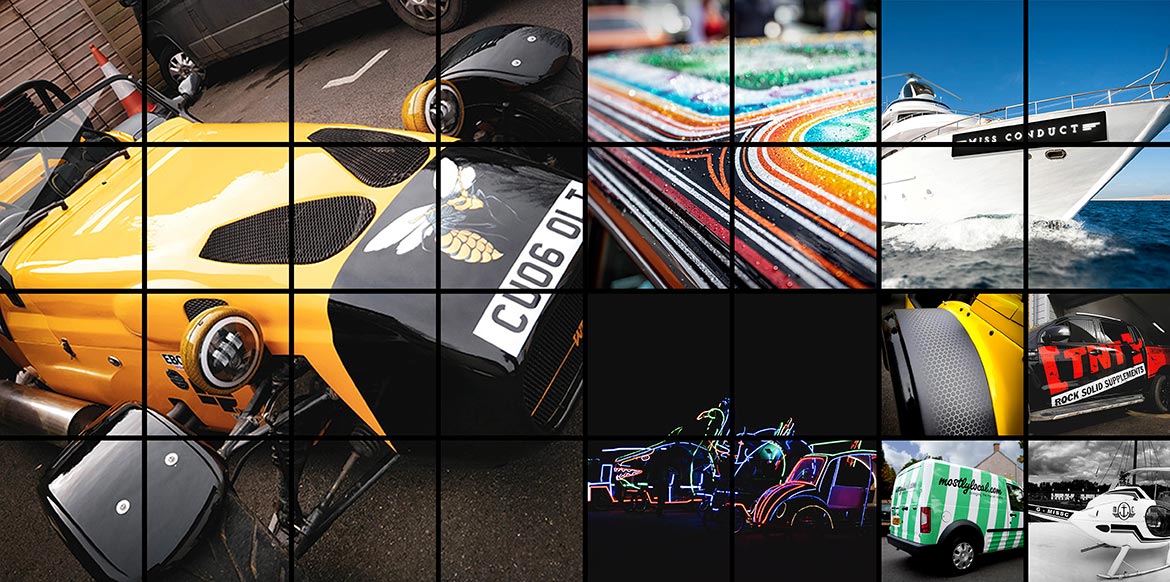 CLICK ON ANY PICTURE AND WE'LL SEND YOU A PERSONALISED INFORMATION PACK
WE DESIGN VEHICLE
GRAPHICS AND LIVERIES…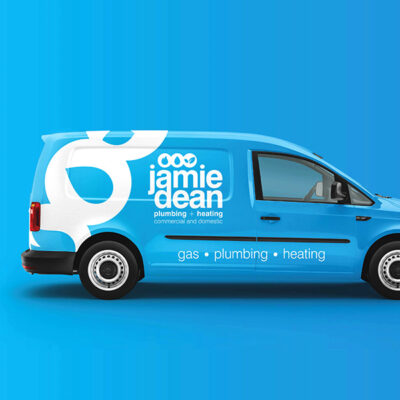 WE PRODUCE VEHICLE
GRAPHICS AND LIVERIES…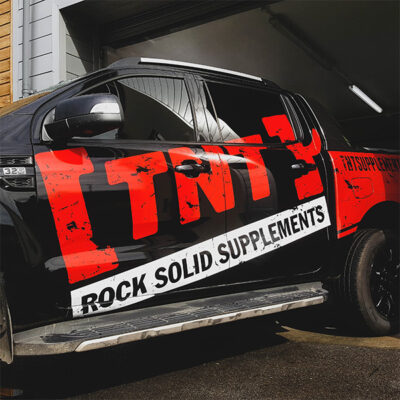 WE FIT VEHICLE
GRAPHICS AND LIVERIES…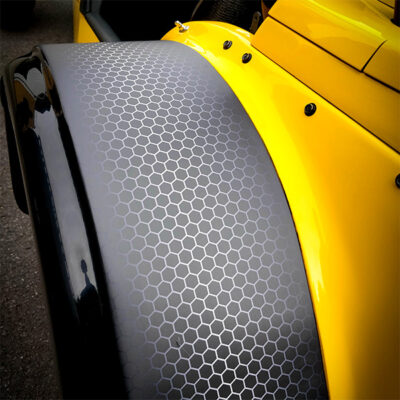 Let's send you a brochure…
It's amazing what the Voodoo DesignWorks could do for you. It's all in our brochure and we have one with your name on it.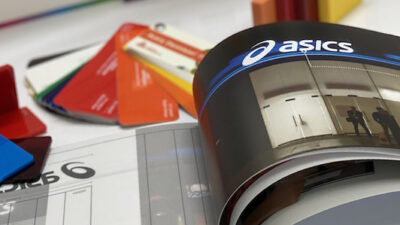 Q: What are vehicle liveries and graphics?
A: Here at Voodoo DesignWorks we tend to think in terms of livery being a promotional medium that elevates a brand or a business and that identifies its mobile assets or transport. Vehicle graphics on the other hand are there to accentuate the aesthetics and those who love their cars love their graphics too.
Livery is not cheap when its done properly but it represents amazing value. See, on the road, a livery prompts recall of broadcast campaigns, social media and press advertising. Livery persists too. It lasts for years.
Our livery work can involve the total transformation of vehicle body colour with films that protect the original paint. That supports better residuals and gives back some of the cost invested.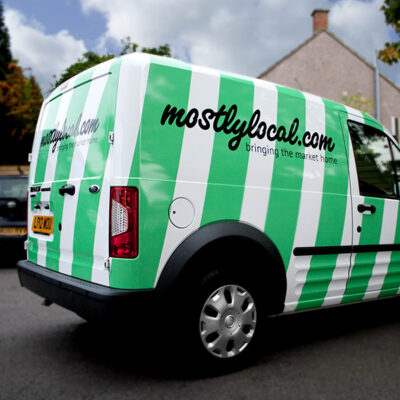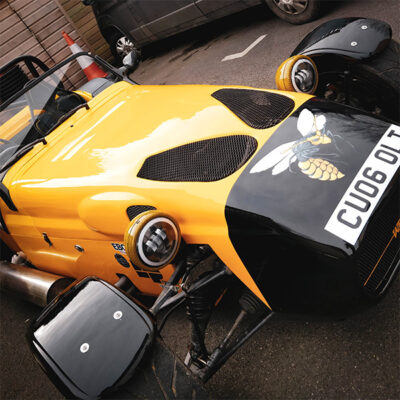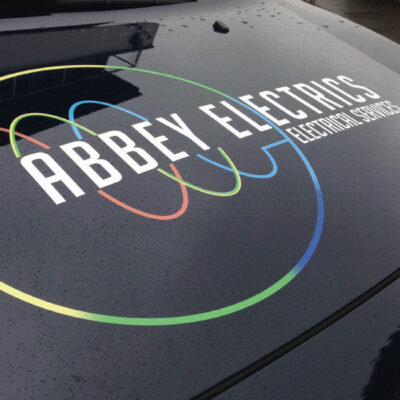 Q: How are vehicle liveries and graphics made?
A: Vehicle liveries and graphics are made from premium quality materials that are variously cut and printed to form the desired design. The elements of the design are adhered to the vehicle after they're covered with a protective laminate.
Our work encompasses simple graphics all the way up to total coverage wraps. Our goal is to send out head turning works that's structurally sound and that will survive the hostile climate in which it operates for years.
We can't and won't compromise our position with material quality. We'd rather bow out gracefully and decline a job if the budget available would compromise the specification of materials we use. Or we'd simplify the work and maintain the quality. How are liveries and graphics made? They're made right at Voodoo.
Book an online presentation and discussion with us at a time that suits you.
Voodoo-Connect delivers a live, broadcast-quality video and audio presentation and discussion from us to you and its streamed live right to your desktop and as many people as you need to invite. We can discuss your project, you can all see our samples, tour our facility and more – no need for a camera at your end because we don't see you or your colleagues.
Voodoo Connect – It's a great way for us all to discuss your project live and the quality is simply amazing.
Book your appointment now.
Q: Where can vehicle liveries and graphics be used?
A: With the exception of the windscreen and tyre walls, there's not much in terms of a vehicle's anatomy that can't be covered with graphics or livery markings. That's a recipe in the wrong hands for gratuitous design and over indulgent use of space. Avoid. Avoid. Avoid. Come to Voodoo.
Our liveries attract eyes and deliver a great impression. We pride ourselves on results and the power of our design. That means you can use the work we produce on any vehicle that operates in your name and be confident that you're favourably haloing your hard-won brand equity and your business.
You can bring us ideas for livery and graphics and we'll work with you to make them practical and attractive. You can come and discuss your needs with a blank canvas and find us just as engaged and willing to help. Lots of way of getting in touch:
There's no time like the present. You can chat with us online right now or leave us a message and we'll get back to you as soon as we're available.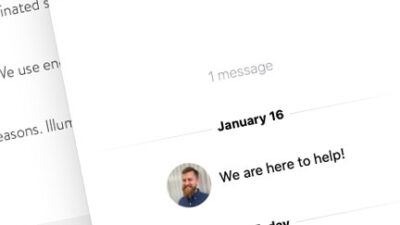 Working with Voodoo DesignWorks
Voodoo is an affordable and very capable designer, manufacturer and installer of vehicle liveries and graphics. It costs nothing at all to explore options with Voodoo and there's lots of ways to do that:
You can call us on 01454 202070
We can call you.
We can set up a one-to-one or one-to-many online broadcast to show you what we do – you see us, but we don't see you.
We can send you a brochure that tells you a little more about us.
We can assemble a custom information pack for you if you tell us a little about your needs.
Voodoo DesignWorks is at your disposal. We'll make the high quality liveries you need and while we're never going to be the cheapest quote in town, we think we offer amazing value.
If you're ready to discuss your project we're ready to listen. Let's get your ideas on the table and move your sign project forward.