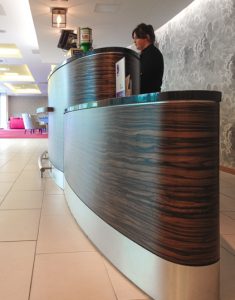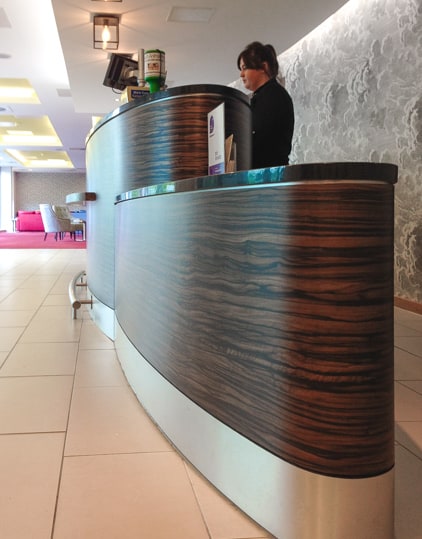 Surface restoration techniques, materials and technologies are capable of transforming existing surfaces, extending their useful life, or of bringing areas when excessive wear has taken place back to a new or near new state.
Paint is among the most common of surface restoration media. Applied typically by brush or by spraying, paint covers the underlying substrate, resists further weathering and can look attractive. A surface that is textured will have the texture show through the applied paint layer. Detailed preparation is known to mitigate the effects of texture show-through but does increase costs and lead-times.
Varnishes and other protective coatings have use in surface restorations and are known to impart remarkable durability. Varnishes can impart a colour or accentuate the underlying material's structure, for example wood grains.
Applied materials such as rigid sheets of phenolic materials provide work surfaces that resist weathering and the action of wear from repeated contact. Such material can be costly and disruptive to install.
Modern surface restoration materials are filmic in composition, for example, 3M Di-Noc. These materials typically feature a specialist pressure sensitive adhesive, and are possessed of a high degree of conformability so they can negotiate irregular surfaces.
In manufacture, filmic materials can be both embossed and printed. This means they can very closely approximate other materials in look and feel. Wood effects are among the finishes known having a convincing look and a textured feel also.
Applied filmic product are extremely durable, have a good feel in the hand and are appealing to look at. Once applied, their maintenance is as simple as a wipe over with a suitable solution of soap and they typically resist staining well.
By using applied surface restoration materials, costly removal of structures can be avoided and better use made of resources. Installing filmic products in particular results in only minimal disruption.