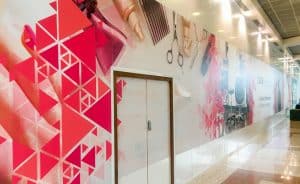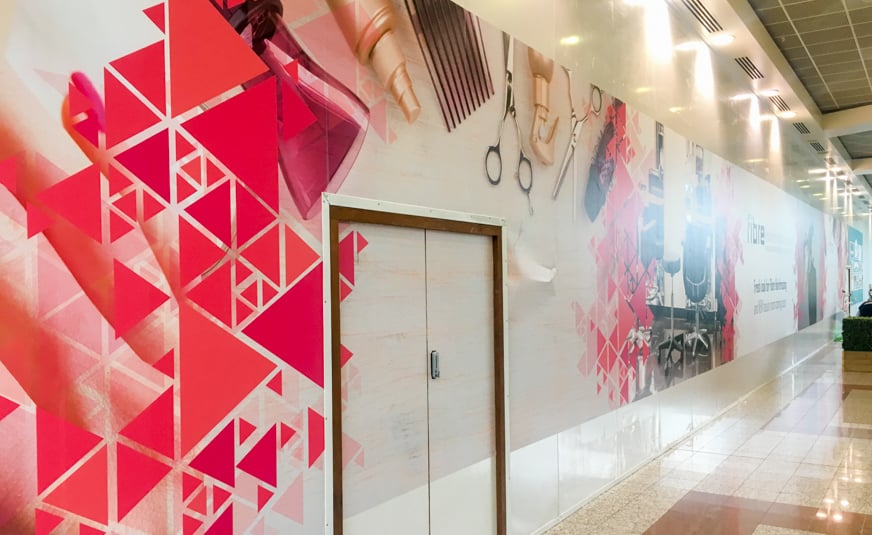 Temporary hoardings fitted with temporary hoarding graphics are now commonly employed to physically exclude passers-by from work sites in shopping centres, to obscure the view of works and to turn an otherwise empty retail space into something looking more like a business in waiting.
In shopping centres, churn in a centre's tenant roster often means that rows of occupied premises are punctuated with empty ones. This can spoil the impression of a shopping centre overall and so it is now common practice to erect a temporary hoarding in front of such empty units.
Temporary hoarding graphics commonly feature a design that resembles a shop interior. This interior may promote the trade or business of an incoming tenant or the brand of the shopping centre itself.
The structure supporting the temporary hoarding graphics may, within it, feature an access door providing a way into the premises behind for construction staff engaged in shop-fitting, electrical installation works , the installation of shopping centre signs or other building trades. The hoarding provides a barrier between the site and the public.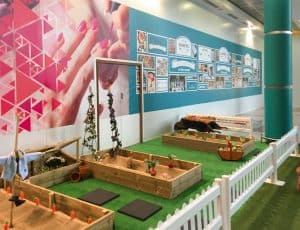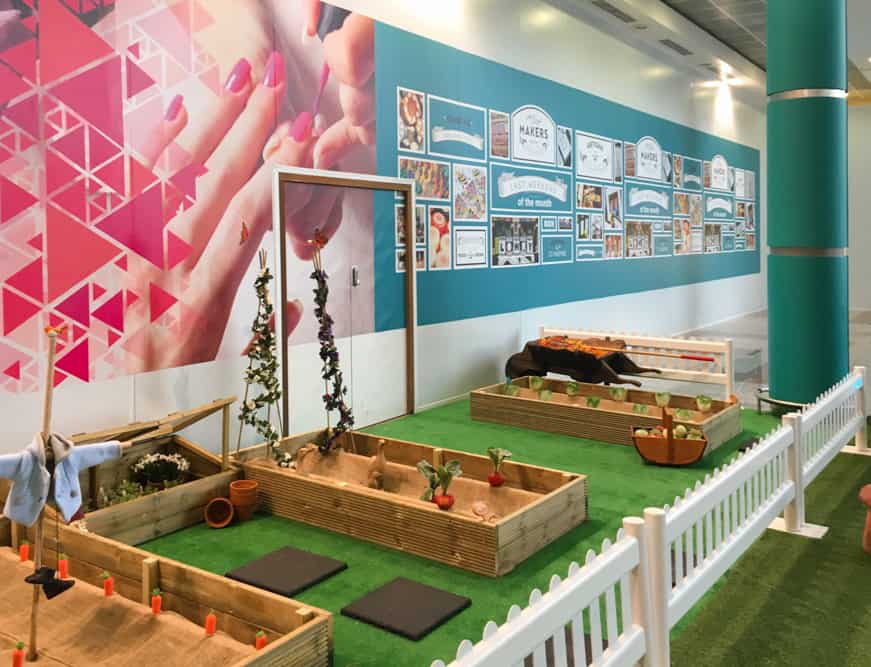 Temporary hoarding graphics are typically made from digitally printed self adhesive vinyl. Such material is easy to apply to the hoarding construction and relatively inexpensive. The expected life of temporary hoarding graphics is usually measured in months and both installation and removal dates can be planned with some precision. Installation of temporary hoarding graphics in malls and in shopping centres is usually undertaken when the premises are closed to the public for safety and the efficient operation of the surrounding retail space.
The potential of temporary hoarding graphics as a medium for out of home advertising has not been lost on brands and those with events or places to promote. However, the fact that the shopping centre owner is effectively a media broker means that such spaces will not be used to promote anything contrary to their interests.

Could Voodoo promote your business in waiting?