Turn blank walls into attractive features that support the curriculum, reflect your locality or create precisely the atmosphere and ambience you want…
The Voodoo DesignWorks is a company that has the creative resources and production technology needed to produce fully customised, easily installed murals for education all under its own roof.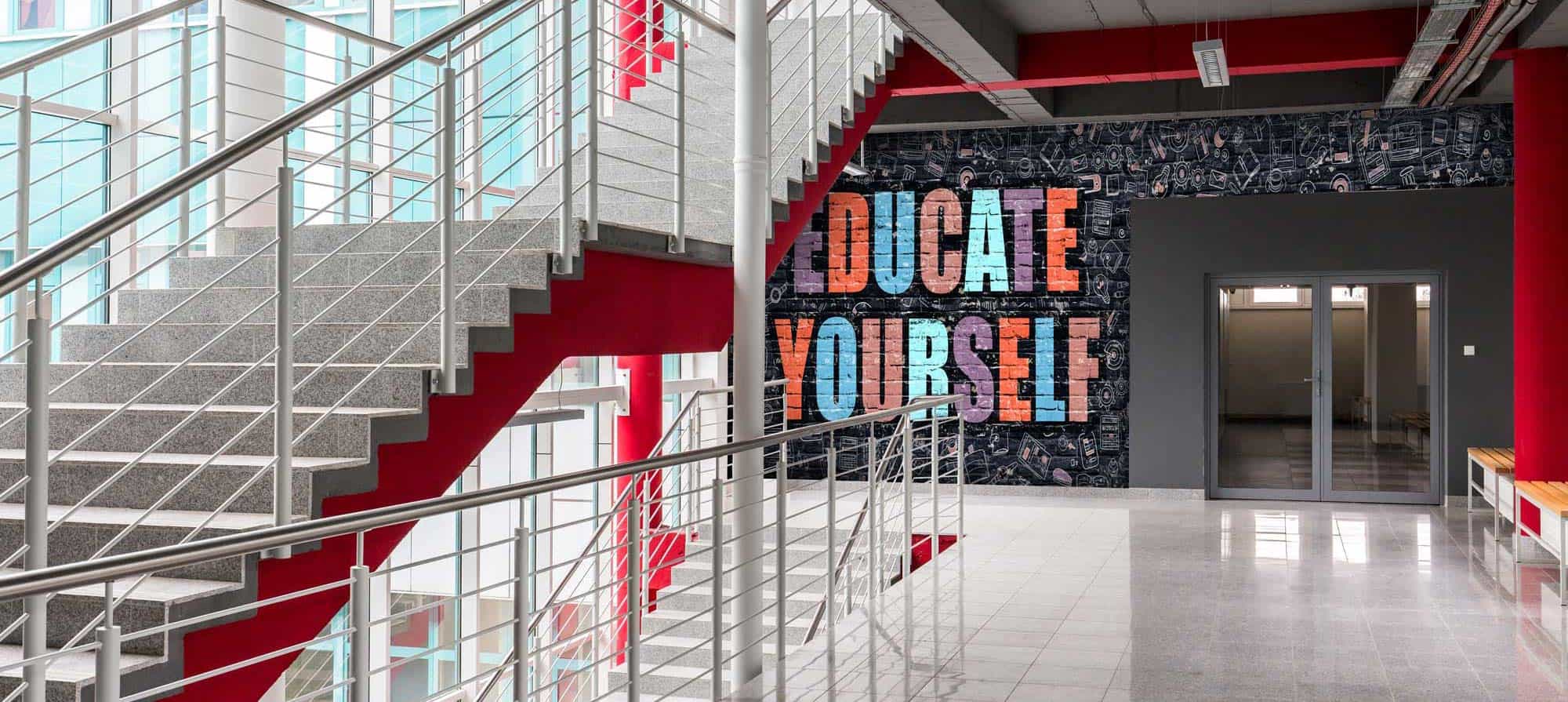 Any wall or structurally sound surface can be transformed using one of our custom designed murals. You're not in any way limited by what's available on the shelves – you can have what's on your mind instead. Any colour, any pattern, any picture – anything you'd have us design, or that you design yourself.
Our murals are printed on modern digital print materials. These materials are self adhesive and so stick effortlessly to most surfaces. They're tough too. You can choose options that sandwich the print detail between two layers that shrug off knocks and bumps and that can be wiped clean or washed if needed.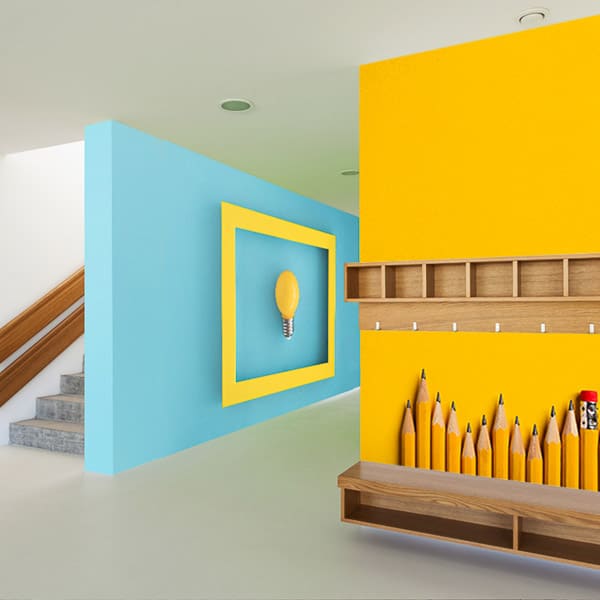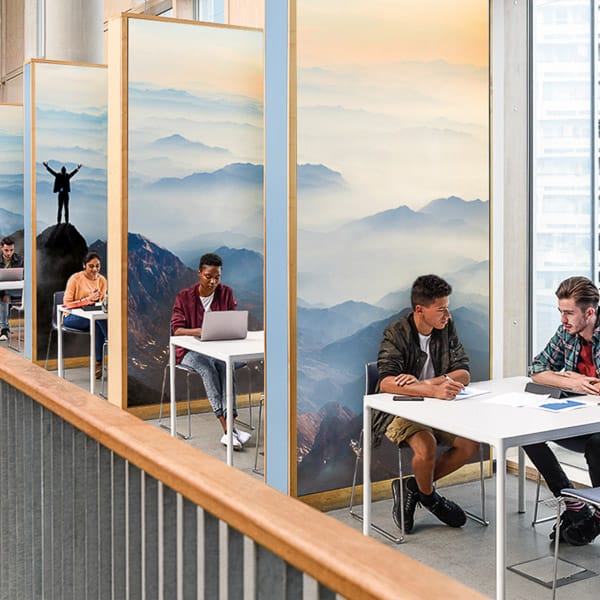 Installation is easy. You can leave it to us, or ask your facilities managers or maintenance operatives to do it. In many cases, you could even do it yourself.
The next step is easy and it costs nothing at all. Call us at the Voodoo DesignWork with any questions you may have, or to discuss a project in more detail. We'd be delighted to help you.
Custom designed murals for education from Voodoo. Make a space your own.