CHALK ART GRAPHICS
Chalk-Art is a wonderful and very attractive medium for promoting food and drink at the point of sale with menus and the like. You can take your message outside too and shout it from the pavement. Our chalk menus and A-Boards don't wash away or smudge.
Voodoo DesignWorks uses digitally printed bespoke chalk-art designs that we can further customise to deliver stunning branding, menu boards and other means of of claiming really individual branding territory for your cafe, restaurant or bar. Our works are digitally printed and so they don't wash away in the rain or smudge at the first touch.
We offer images in all kinds of categories and there's sure to be one that suits you. In the hands of our creatives, we can producer minor epics that cover whole walls or table-top pieces that work one-to-one. There's lots on the menu!
You can have your chalk sign and keep it if you work with Voodoo DesignWorks. You can build on it in the future too. Did we mention you can add your own messages in real chalk?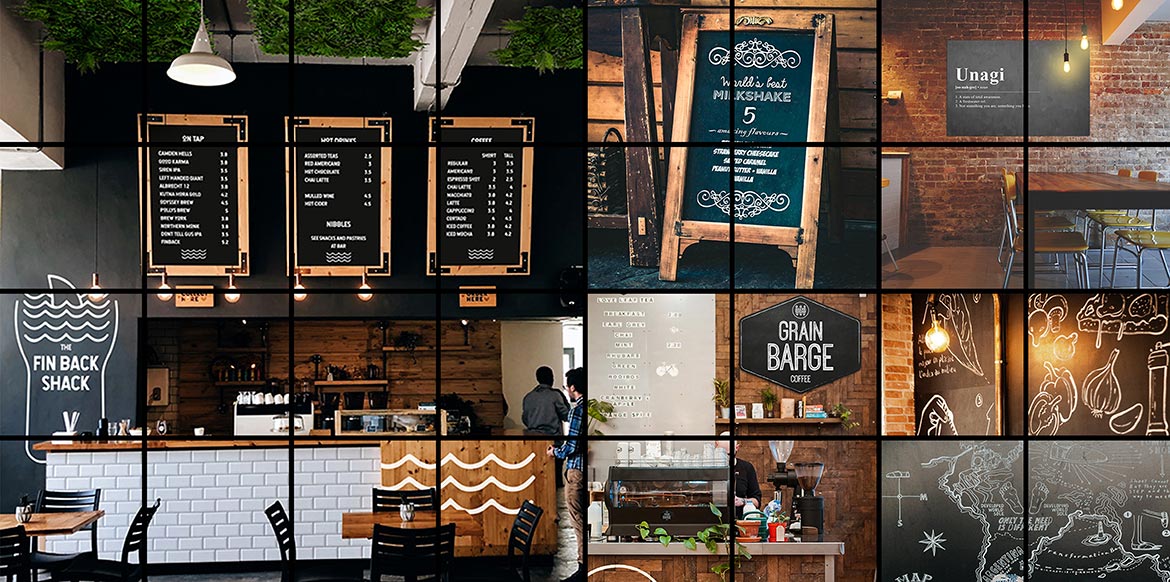 CLICK ON ANY PICTURE AND WE'LL SEND YOU A PERSONALISED INFORMATION PACK
WE DESIGN CHALK-
ART SIGNS , A-BOARDS
AND MENUS…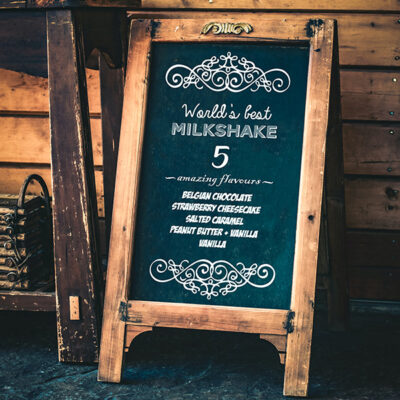 WE DESIGN CHALK-
ART PAVEMENT SIGNS ,
MENUS BOARDS AND MURALS…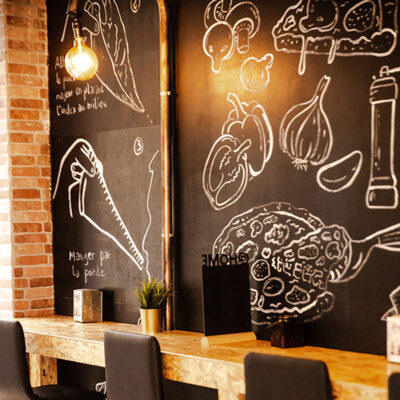 WE INSTALL ALL
SORTS OF CHALK SIGNS
AND GRAPHICS…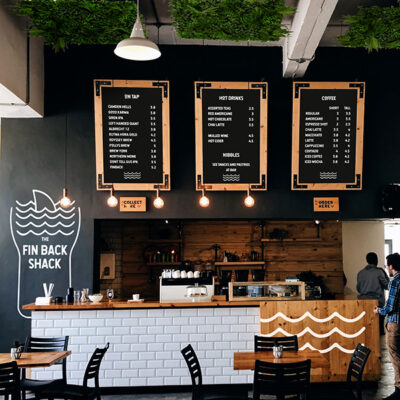 Let's send you a brochure…
It's amazing what the Voodoo DesignWorks could do for you. It's all in our brochure and we have one with your name on it.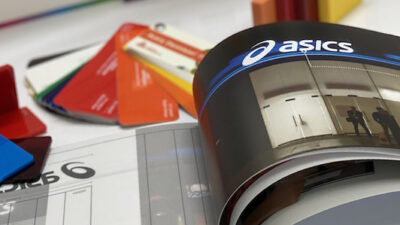 Q: What are chalk-art signs and graphics?
A: Chalk art signage and graphics are signs rendered in what looks like chalk on a contrasting and much darker surface that looks like a chalk-board or blackboard.
Elements of the design are printed, and thus permanent parts of the article in question. Other areas are left blank on a textured medium that's dark coloured and ready to receive elements such as prices or menu items that you add yourself in chalk which can be wiped off and updated.
Chalk-art is the defining character element of a whole class of signs and graphics and it has a warm and earthy feel that makes it ideal for the wholesome promotion of food, drink and hospitality. It's all about colour and contrast.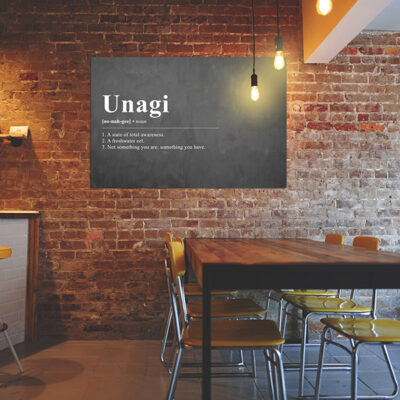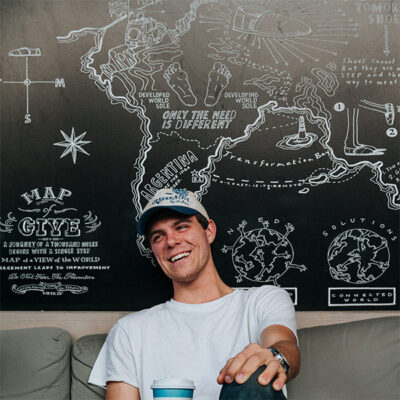 Q: How are chalk-art signs and menus made?
A: Here at the Voodoo DesignWorks we make really authentic chalk-art designed menus, murals, signage and pavement signs using digital print on very special media that gives the end result its stunning good looks.
We can supply the printed articles ready to apply to solid sound surfaces, even to windows, and, because we're a sign and graphics producer, we can incorporate them into fabricated frames and other structures too.
Designs are a composite of what we call canned creative, bespoke elements and custom layouts. That's why, despite the medium looking comfortable and familiar, the end result is highly individual.
Book an online presentation and discussion with us at a time that suits you.
Voodoo-Connect delivers a live, broadcast-quality video and audio presentation and discussion from us to you and its streamed live right to your desktop and as many people as you need to invite. We can discuss your project, you can all see our samples, tour our facility and more – no need for a camera at your end because we don't see you or your colleagues.
Voodoo Connect – It's a great way for us all to discuss your project live and the quality is simply amazing.
Book your appointment now.
Q: Where can chalk art signage and print be used?
A: The wholesome and very organic character of chalk designs suggest that they do best promoting food, drink and other naturally occurring goodies.
The media in which the chalk is realised though does not limit applications to interiors. It's durable and the print elements of it shrugs off rain and contact with hands so you can use it wherever it works best for you and your business.
There's much more to chalk art designs and signs from Voodoo DesignWorks than a first glance might suggest. The medium is incredibly versatile and we don't think there's much better in terms of promoting the specialist categories where it works best. You'd probably like to know more – read on:
There's no time like the present. You can chat with us online right now or leave us a message and we'll get back to you as soon as we're available.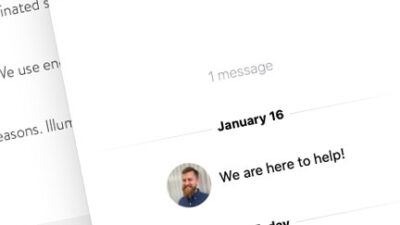 Working with Voodoo DesignWorks
Voodoo is an affordable and very capable designer, manufacturer and installer of chalk-art graphics signs and menus. It costs nothing at all to explore options with Voodoo and there's lots of ways to do that:
You can call us on 01454 202070
We can call you.
We can set up a one-to-one or one-to-many online broadcast to show you what we do – you see us, but we don't see you.
We can send you a brochure that tells you a little more about us.
We can assemble a custom information pack for you if you tell us a little about your needs.
Voodoo DesignWorks is at your disposal. We'll make the high quality chalk-art signs you need – and we'll do so with all of our care and experience applied. We can save you money too.
If you're ready to discuss your project we're ready to listen. Let's get your ideas on the table and move your sign project forward.