RUSTIC RETRO OLD-LOOKING SIGNS
There's a reason that people want things to look old and beat up. That's why we're here to help when when modern needs to look rustic and old.
It takes decades for materials to age to the point where you'd describe them as looking old or weathered and rustic. Our craftspeople here know a thing or two about speeding the process up and making things look way older than they really are. We've turned it into an art-form in fact and, if demand is anything to go by, there's a real appetite for it.
Rustic signage takes many forms. One way or another, we'll achieve the effect without resort to extremely expensive reclaimed materials or keeping you waiting for sixty years. We can design age right into the DNA of the signs we make. We build in character from the off. We make signs today, that hark back to a period long past.
Come to the Voodoo DesignWorks for a thoroughly modern approach to traditional signage. It only looks old.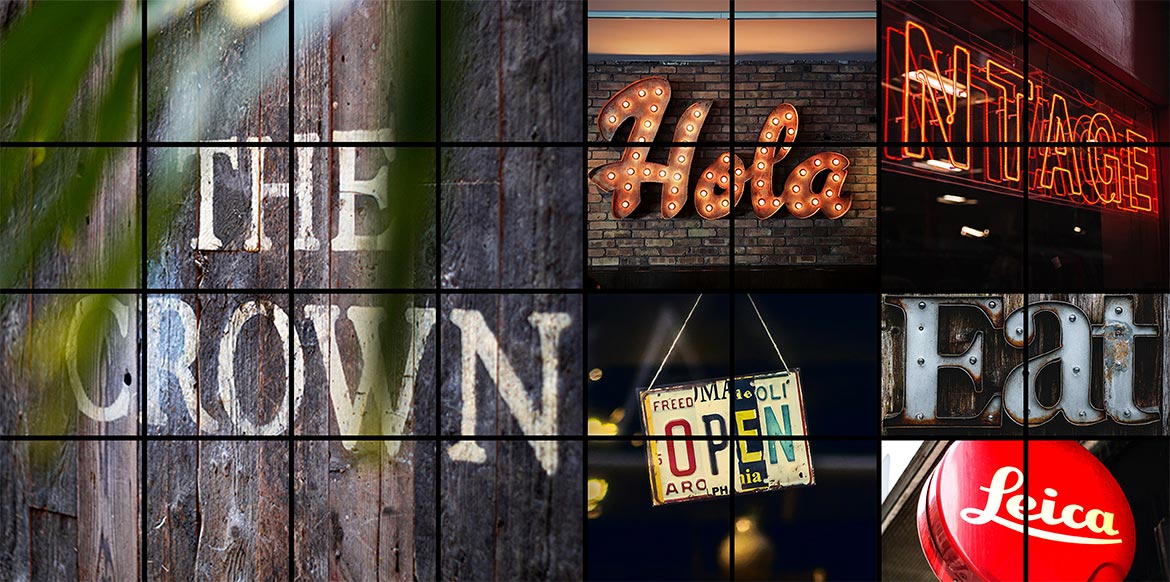 CLICK ON ANY PICTURE AND WE'LL SEND YOU A PERSONALISED INFORMATION PACK
WE DESIGN RUSTIC
AND RETRO SIGNAGE…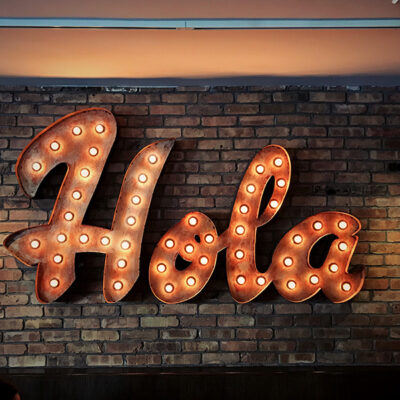 WE MAKE RUSTIC
AND RETRO SIGNS…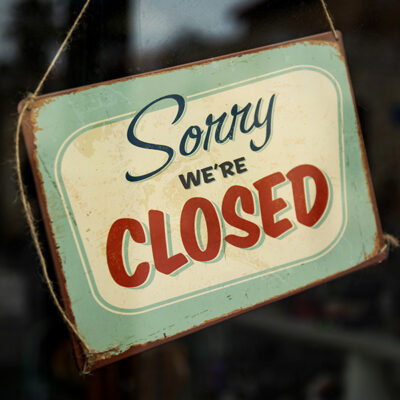 WE INSTALL RUSTIC
AND RETRO SIGNS…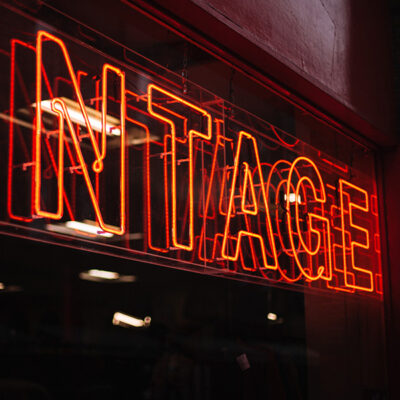 Let's send you a brochure…
It's amazing what the Voodoo DesignWorks could do for you. It's all in our brochure and we have one with your name on it.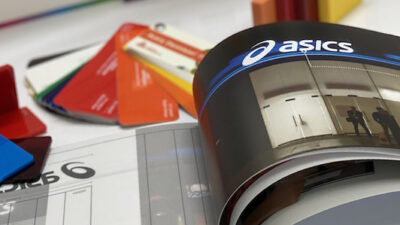 Q: What are retro and rustic signs?
A: Retro Signs are designed to look like the product of design exercise from times past. For example, reflecting popular characteristics of design from the 50s. We will make rustic signage that looks so it has a bit of age about it. Not just something that nods to the design.
Retro signs often have to fit into character with their surroundings. That requires sensitivity and understanding. Properly designed retro signs do just that. Rustic signs are little different.
Rustic signage does not use modern materials in its construction, but rather seeks to look as though it's made with aged or vernacular materials. Those materials are also not available so we do our best to stimulate them.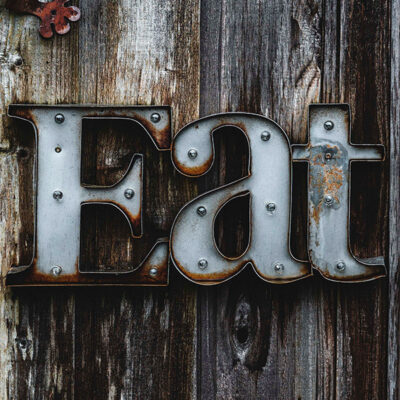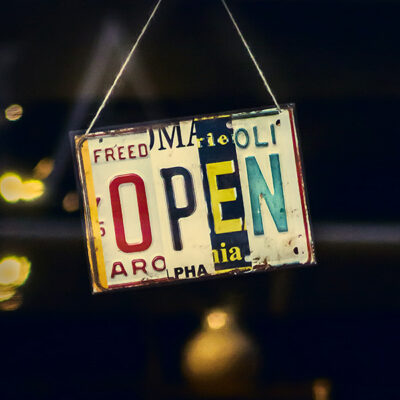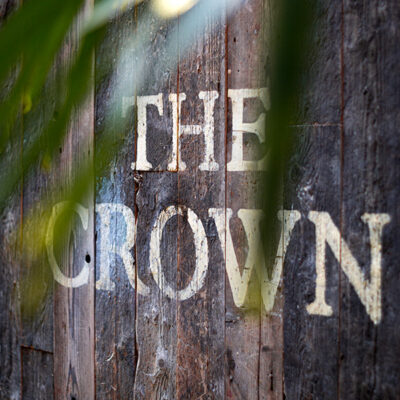 Q: How are are rustic and retro signs made?
A: In a word we make our retro and rustic signs sympathetically. We have to evoke the era and craft in which they are made. That means choosing and using the right materials, and very carefully making sure design elements reflect the era.
It's not always possible to come up with something that's a mirror image of an old sign. Some lighting means are no longer legal for example. We bend technology to our own purpose. We will use that and our craft skills to produce a surprisingly convincing finished product.
The great thing about making old signs in the modern era is that they can be made in quantity. So if you're looking for an identity that is based in times past but that can be rolled out in scale, we have what you need.
Book an online presentation and discussion with us at a time that suits you.
Voodoo-Connect delivers a live, broadcast-quality video and audio presentation and discussion from us to you and its streamed live right to your desktop and as many people as you need to invite. We can discuss your project, you can all see our samples, tour our facility and more – no need for a camera at your end because we don't see you or your colleagues.
Voodoo Connect – It's a great way for us all to discuss your project live and the quality is simply amazing.
Book your appointment now.
Q: where can I use rustic and retro Signs?
A: It won't come as any surprise to learn retro signs only really look at home in places that reflect the character. Someone imposing a limitation on use, it's only fair to say modern retro signs will actually work anywhere.
We don't have to be sensitive to the decay of old materials and that means our retro signage will work indoors and out. You will know where are you want to use your rustic or retro sign. Rest assured we can make a sign that works there.
Manufacturing rustic signage and its retro equivalent, invariably involves deep design. That's why we advise getting in touch to discuss what you need. There's lots of ways you can do that.
There's no time like the present. You can chat with us online right now or leave us a message and we'll get back to you as soon as we're available.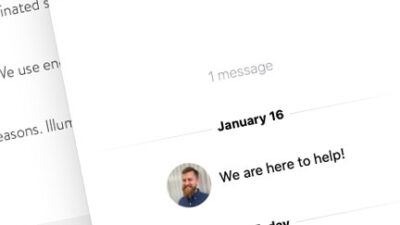 Working with Voodoo DesignWorks
Voodoo is an affordable and very capable designer, manufacturer and installer of retro signage. It costs nothing at all to explore your options with Voodoo and there's lots of ways to do that:
You can call us on 01454 202070
We can call you.
We can set up a one-to-one or one-to-many online broadcast to show you what we do – you see us, but we don't see you.
We can send you a brochure that tells you a little more about us.
We can assemble a custom information pack for you if you tell us a little about your needs.
Voodoo DesignWorks is at your disposal. We'll deliver custom built rustic signs – and we'll do so at a price that leaves change on the table.
If you're ready to discuss your project we're ready to listen. Let's get your ideas on the table and move your sign project forward.