RETAIL HOARDINGS
Retail hoardings block the view into empty shops in the High Street and into vacant units in shopping centres. We can produce printed hoarding materials that make empty shops look like businesses in waiting.
Rows of shops punctuated with empty ones do not present a very attractive Vista to shoppers. We can install hoardings, simple printed graphics that are applied to shop windows, that obscure the view into empty units and which can promote incoming businesses or events that might be taking place in the shopping centre or in the locality.
If you choose to use a retail hoarding to promote a seasonal event, it can be printed on materials that are designed to be removed easily at the end of their life. If on the other hand you desire a more permanent fixture we can produce retail window screens on materials that are designed to last longer.
We work with facilities management companies, local authorities, and property owners. Get in touch if you'd like to know more.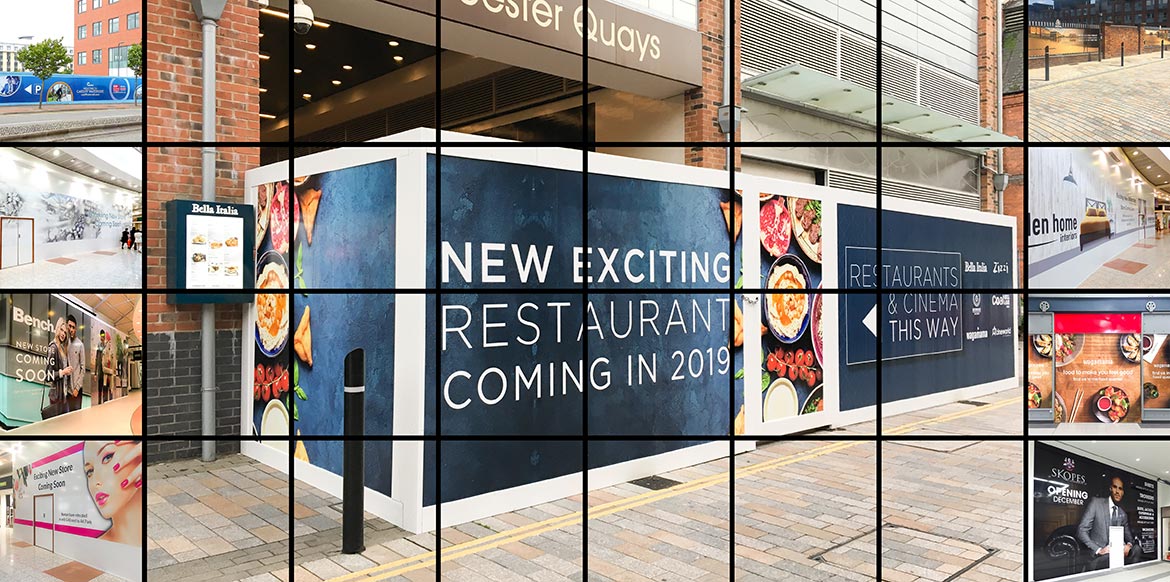 CLICK ON ANY PICTURE AND WE'LL SEND YOU A PERSONALISED INFORMATION PACK
WE DESIGN
RETAIL HOARDINGS…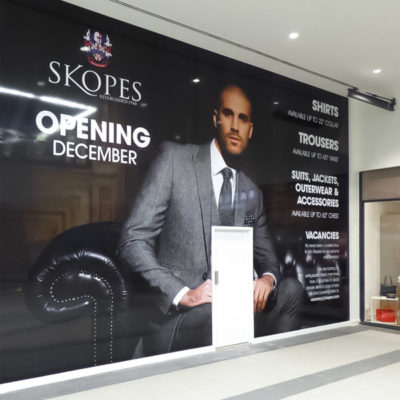 WE PRODUCE
RETAIL HOARDINGS…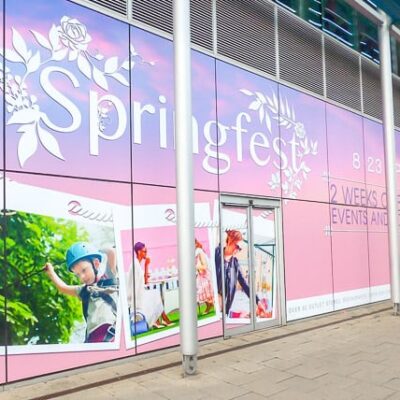 WE INSTALL
RETAIL HOARDINGS…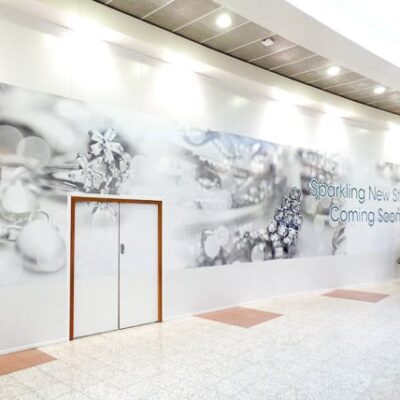 Let's send you a brochure…
It's amazing what the Voodoo DesignWorks could do for you. It's all in our brochure and we have one with your name on it.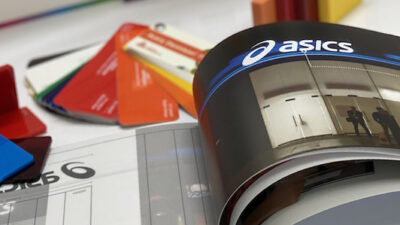 Q: What are retail hoardings?
A: Retail hoardings, or shopfront hoardings as they are sometimes known are large format prints which cover the whole front of a shop and obscure the view into it from outside.
Such hoardings can be applied direct to the shops glazing, or to fabricated screens fixed to the shopfront. In addition to their primary function, printed hoardings are used to advertise, to direct pedestrians, and to inform.
In areas where pedestrian footfall is high, value is often attached to hoardings from the point of view of advertising. Some local authorities act as a media broker and rent this space to advertisers.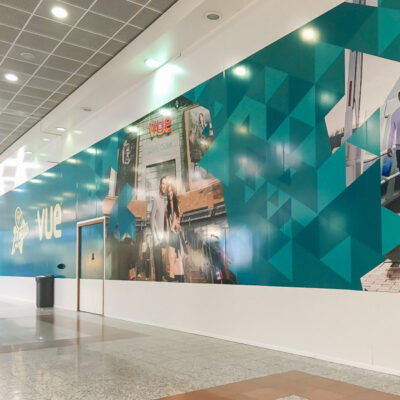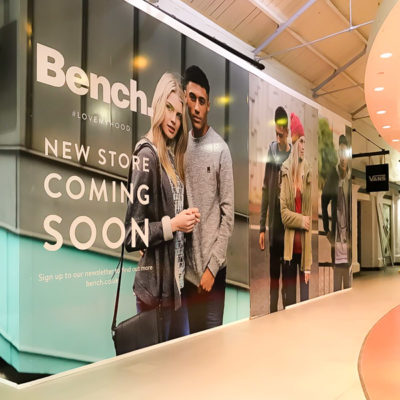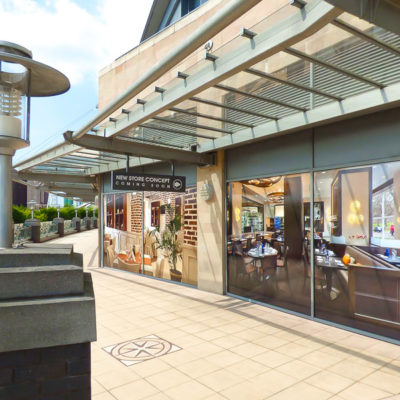 Q: How are retail hoardings produced?
A: Retail holdings are produced using wide format printers. The graphics and lettering are printed on high-performance plastic materials designed to last in exterior conditions. These printed graphics are applied directly to the glass.
When additional security is required a physical hoarding made from rigid sheet materials such as plywood and composite aluminium may be assembled in front of the shop. In such circumstances the graphics can be applied to the plywood or composite structure.
Dependent upon the application, graphics can be printed anticipating the need for a short-term promotion or longer term application. When hoarding graphics are likely to be around a long time and exposed to pedestrian traffic we advise an anti-graffiti laminate.
Book an online presentation and discussion with us at a time that suits you.
Voodoo-Connect delivers a live, broadcast-quality video and audio presentation and discussion from us to you and its streamed live right to your desktop and as many people as you need to invite. We can discuss your project, you can all see our samples, tour our facility and more – no need for a camera at your end because we don't see you or your colleagues.
Voodoo Connect – It's a great way for us all to discuss your project live and the quality is simply amazing.
Book your appointment now.
Q: Where are retail hoardings used?
A: Retail hoardings can be used anywhere there is an empty shop unit which needs the view into it obscuring. Typical venues for such hoardings include shopping centres, malls, and high street shops.
Another application for retail hoardings is to obscure a shop refit. Access to the site behind the hoarding can be provided with a door in the physical hoarding which can still be covered with graphics.
Voodoo DesignWorks has considerable experience in designing and installing shopfront hoardings and we would be very happy to talk you through the range of available options if you are considering such a hoarding.
There's no time like the present. You can chat with us online right now or leave us a message and we'll get back to you as soon as we're available.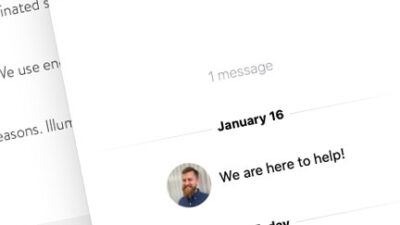 Working with Voodoo DesignWorks
Voodoo is an affordable and very capable designer, manufacturer and installer of shopfront hoardings. It costs nothing at all to explore your options with Voodoo and there's lots of ways to do that:
You can call us on 01454 202070
We can call you.
We can set up a one-to-one or one-to-many online broadcast to show you what we do – you see us, but we don't see you.
We can send you a brochure that tells you a little more about us.
We can assemble a custom information pack for you if you tell us a little about your needs.
Voodoo DesignWorks is at your disposal. We'll design and install the security and advertising hoarding for vacant shops that best suits your needs. It costs nothing to start a conversation with Voodoo DesignWorks and you'll like the price of our services too.
If you're ready to discuss your project we're ready to listen. Let's get your ideas on the table and move your sign project forward.