WE MAKE OFFICE SIGNS
Signs have an important role to play in offices of all shapes and sizes. Signage, graphics and even custom décor can give even the most sterile of office spaces a real sense of identity. That's great for business, great for wellbeing, and great for uniting a team.
Office signage assumes many forms and all of them are very familiar territory for Voodoo DesignWorks. Our signing for office spaces is attractive, functional and budget-friendly. We approach office signing from a design-centric point of view and our work is distinctive and individual.
Installing signs and graphics in office space needs to be an exercise that's inclusive of the influences surrounding it. That's something Voodoo DesignWorks understands well. So whether as a counterpoint contrasting surrounding architectures, or brazenly stolen from its cues, office signs from Voodoo really will look the part.
Involve us early and come to us whether you have developed ideas or a blank canvas. We'll take that office space and make it your own.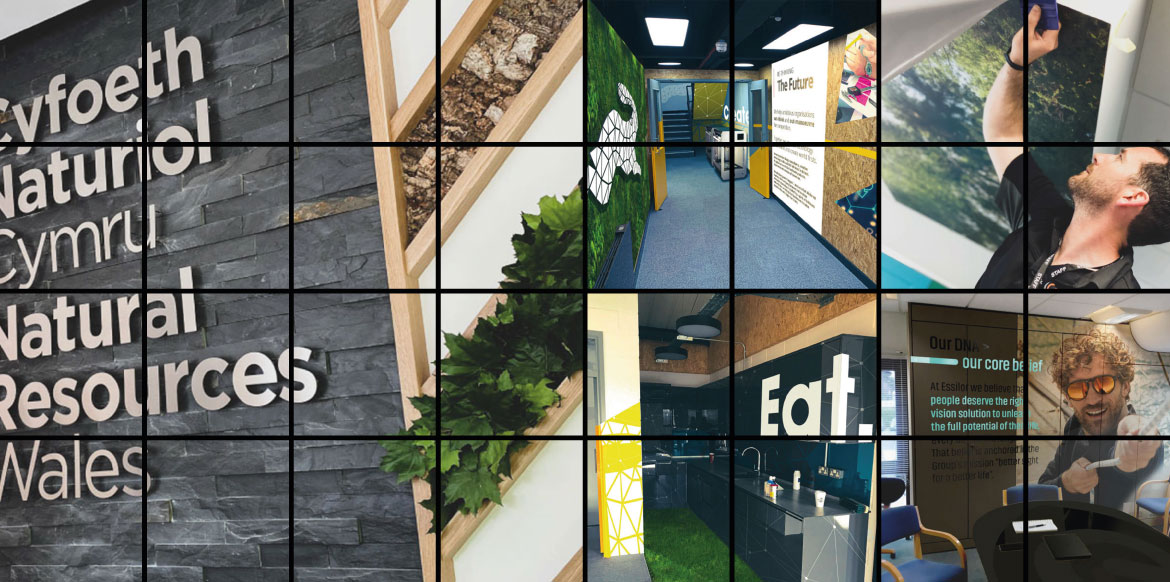 CLICK ON ANY PICTURE AND WE'LL SEND YOU A PERSONALISED INFORMATION PACK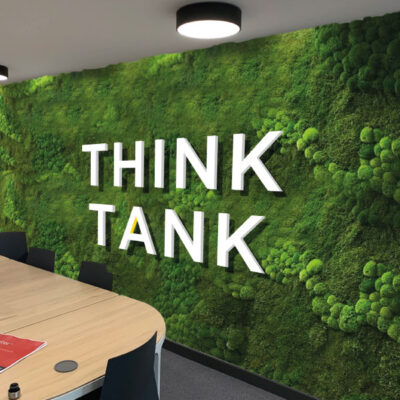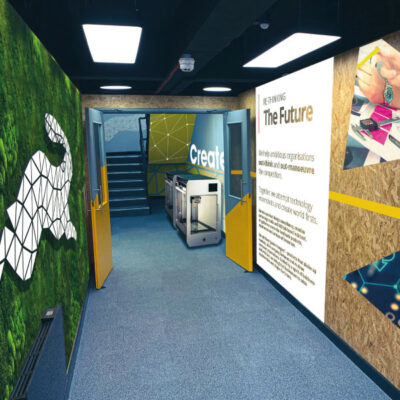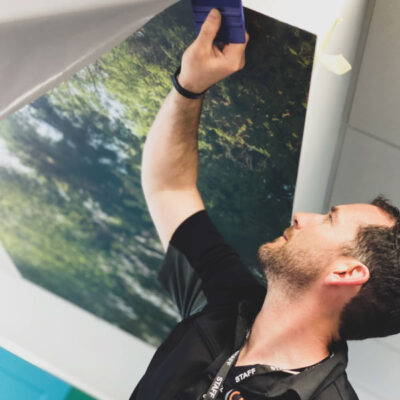 Let's send you a brochure…
It's amazing what the Voodoo DesignWorks could do for you. It's all in our brochure and we have one with your name on it.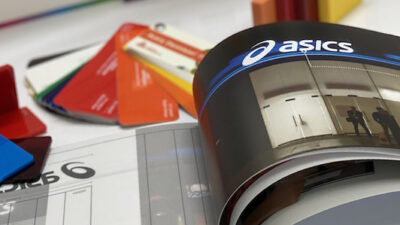 Q: What are office signs and graphics?
A: Voodoo DesignWork takes the view that, in this day and age where so much is possible, office signage and graphics is part of the signmaker's art that really has moved on.
Mural scale prints that cover whole expanses of wall-space and glazing decor that delineates partitioned spaces are as much a part of office signing as things like name-plates and door signs.
Office signage today is part of a whole package of components that brand sterile spaces and really give them as sense of belonging. Belonging to you and your business, that is. Let Voodoo DesignWorks loose. We'll show you what Office Signs look like.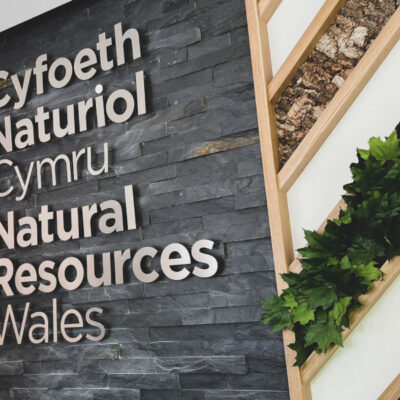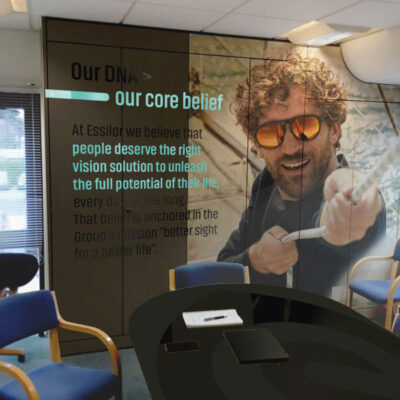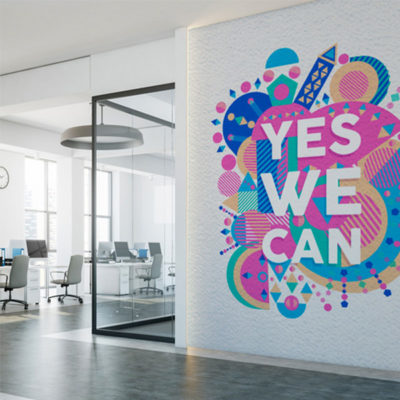 Q: How are office signs and graphics produced?
A: You have the whole gamut of sign designers and producer expertise and capability at your disposal. So office signage can be printed, fabricated from components or be produce on an entirely custom-led basis.
Voodoo DesignWorks have every modern means of sign production under its roof and the skills needed to get sensational results from it. We have access to some simply amazing materials to make office signage from too. So you'll be amazed at what that makes, and makes possible.
Office signage is made at Voodoo so that it reflects both your practical needs and an elevated aesthetic. Ours is a craft-based skill set and, when we apply it to producing signs for offices, great things happen.
Book an online presentation and discussion with us at a time that suits you.
Voodoo-Connect delivers a live, broadcast-quality video and audio presentation and discussion from us to you and its streamed live right to your desktop and as many people as you need to invite. We can discuss your project, you can all see our samples, tour our facility and more – no need for a camera at your end because we don't see you or your colleagues.
Voodoo Connect – It's a great way for us all to discuss your project live and the quality is simply amazing.
Book your appointment now.
Q: Where can office signs and graphics be used?
A: You have so much choice. Brand the front of your reception desk. And the wall behind it. Hang signs from the ceiling to identify distinct areas in an open plan space. Put infographics on office walls. Put door signs where they're needed. Get a local theme going with some printed murals. We could go on…
Office signage today comprises a huge range of affordable articles so you can just choose what you want more or less off the menu. There's no space that's out of bounds. We can even put graphics on office windows that are seen from outside and seen through from inside the office.
With so many options available, it'll help you to speak to someone who'll understand your needs and goals. Voodoo DesignWorks would be delighted to look at your project. Get it touch. There's lots of way we can get together:
There's no time like the present. You can chat with us online right now or leave us a message and we'll get back to you as soon as we're available.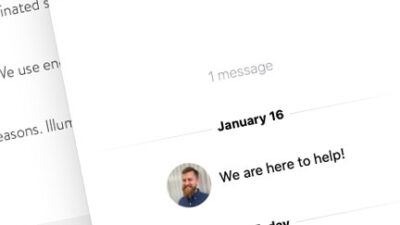 Working with Voodoo DesignWorks
Voodoo is an affordable and very capable designer, manufacturer and installer of office signs and graphics. It costs nothing at all to explore your office signage options with Voodoo and there's lots of ways to do that:
You can call us on 01454 202070
We can call you.
We can set up a one-to-one or one-to-many online broadcast to show you what we do – you see us, but we don't see you.
We can send you a brochure that tells you a little more about us.
We can assemble a custom information pack for you if you tell us a little about your needs.
Voodoo DesignWorks is at your disposal. We'll make the high quality office signs and functional décor you need – and we'll save you money too.
If you're ready to discuss your project we're ready to listen. Let's get your ideas on the table and move your sign project forward.