WE MAKE AFFORDABLE SHOP SIGNS
Voodoo DesignWorks was once a start-up business and we've personal experience of needing to work with a tight budget when we were finding our feet. Despite having grown, we warmly welcome start up business and we've got a range of affordable signage products to offer.
We're as proud of the affordable shop signs we make for businesses that are starting out as we are of the signs we make for household brands. What makes an affordable sign? The price when you get it from Voodoo. We don't cut corners with quality.
You can come to Voodoo with a fully developed idea of how you want your signage to look, or leave it to us to spend a little time developing something. What we deliver will be attractive and functional. There's a promise.
Put Voodoo high on your shopping list if you're starting a business and watching the pennies. We'd love to hear of your plans and help you on your way.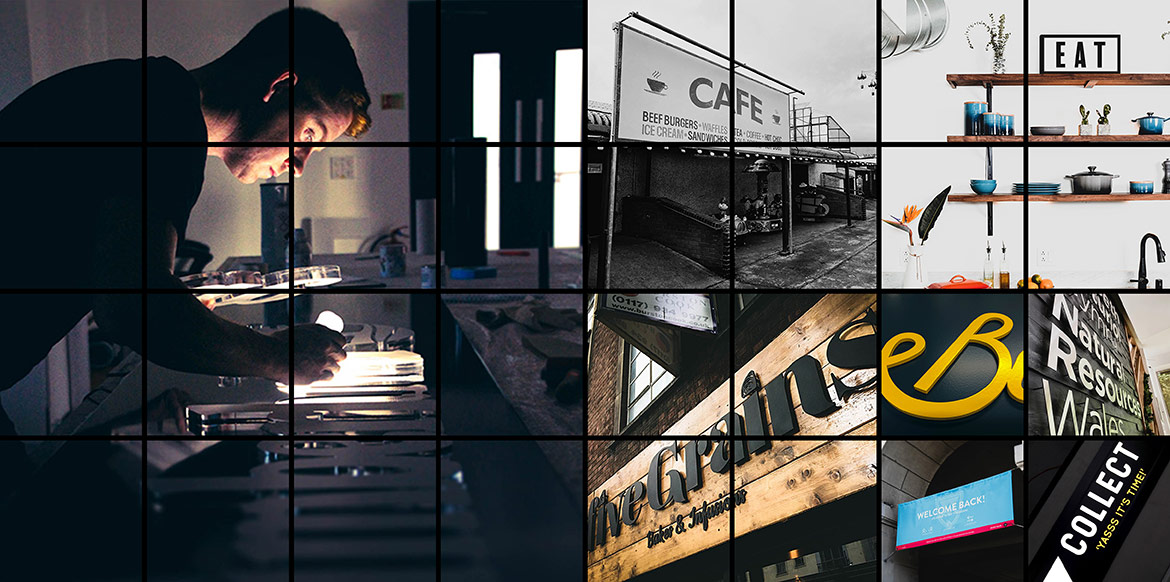 CLICK ON ANY PICTURE AND WE'LL SEND YOU A PERSONALISED INFORMATION PACK
WE DESIGN
AFFORDABLE SIGNAGE…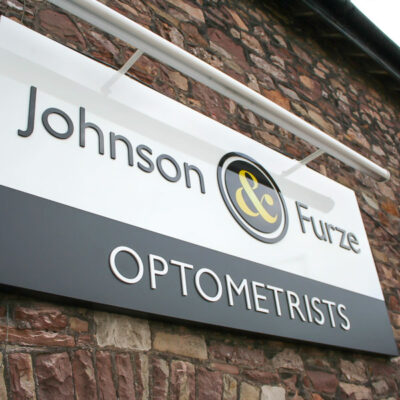 WE MAKE
AFFORDABLE SIGNAGE…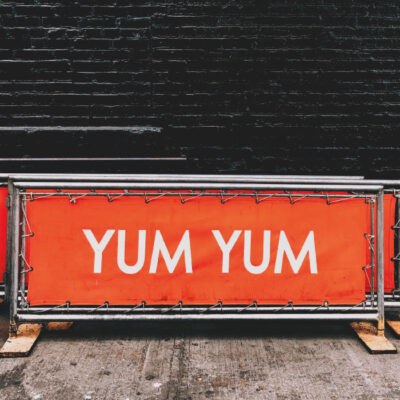 WE INSTALL
AFFORDABLE SIGNAGE…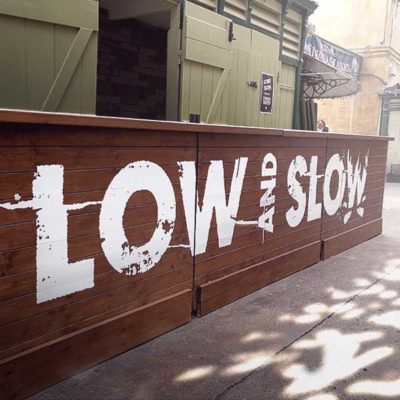 Let's send you a brochure…
It's amazing what the Voodoo DesignWorks could do for you. It's all in our brochure and we have one with your name on it.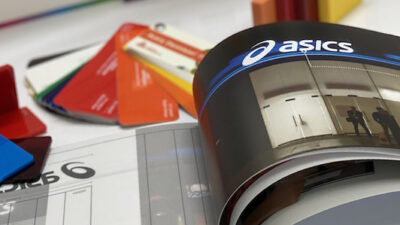 Q: What is, affordable signage?
A: Affordable signage comprises signs that are engineered so that they are simple to construct, and which utilise print rather than more costly components.
Voodoo makes a wide range of affordable signs and we can advise what best fits the needs you have and the budget you have available. We can make a little money go a long way.
Affordable signs from Voodoo are still built according to the high standards we set ourselves. We work to achieve savings where we can. Quality to the core. That's Voodoo.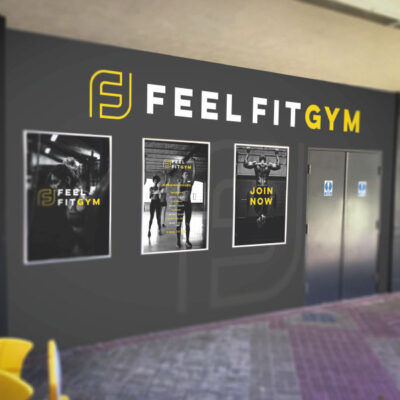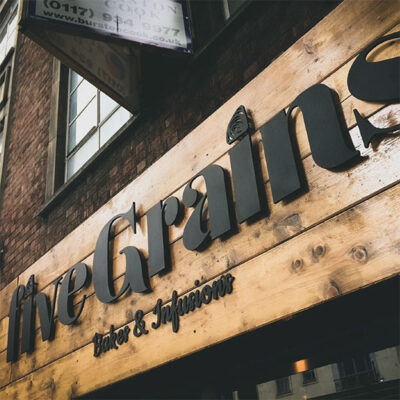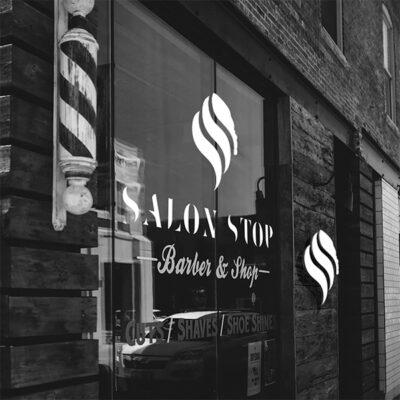 Q: How are affordable signs made?
A: Voodoo makes affordable, low cost signs and graphics by automating aspects of our production, by using large volumes of materials so we can procure them at lower prices, and by designing and engineering cost out.
The result is signage that we would not be prepared to cast into landmark scale architectural projects, but that's very attractive, functional and anything but 'cheap.'
We make signs properly and our constructions work. We won't produce anything that's not fit for the purpose intended. You can buy economically priced signage from Voodoo with confidence.
Book an online presentation and discussion with us at a time that suits you.
Voodoo-Connect delivers a live, broadcast-quality video and audio presentation and discussion from us to you and its streamed live right to your desktop and as many people as you need to invite. We can discuss your project, you can all see our samples, tour our facility and more – no need for a camera at your end because we don't see you or your colleagues.
Voodoo Connect – It's a great way for us all to discuss your project live and the quality is simply amazing.
Book your appointment now.
Q: Where can I use economically priced signage and graphics?
A: Our signs work indoors and out and they're going to do a fine job promoting your business. They won't be made from stainless steel or state of the art diffusing acrylic, so there will be limits on where you can use them.
You can use our affordable signage with confidence and it will do a great job promoting your new business wherever it is. If you want to name a North Sea oil rig, we'll be asking you to spend a bit more. If you want to mount a five metre sign on the side of a major hotel that needs to be seen from across town, that's going to cost too. One step at a time. Let's have a chat and see what we can do for you:
There's no time like the present. You can chat with us online right now or leave us a message and we'll get back to you as soon as we're available.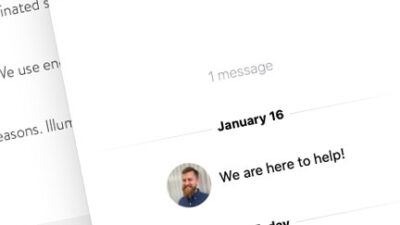 Working with Voodoo DesignWorks
Voodoo is an affordable and very capable designer, manufacturer and installer of affordable signs for shops and other businesses. It costs nothing at all to explore options with Voodoo and there's lots of ways to do that:
You can call us on 01454 202070
We can call you.
We can set up a one-to-one or one-to-many online broadcast to show you what we do – you see us, but we don't see you.
We can send you a brochure that tells you a little more about us.
We can assemble a custom information pack for you if you tell us a little about your needs.
Voodoo DesignWorks is at your disposal. We'll make the signage you need to get your business out of the blocks and we'll work with your budget. Let's talk.
If you're ready to discuss your project we're ready to listen. Let's get your ideas on the table and move your sign project forward.