WE MAKE BANNERS
Thanks to origination-free print technology, big, colourful and impactful banners are available at prices that are affordable to all.
All you need to bring to Voodoo DesignWorks if you want a banner, is your thoughts. We'll design, print and produce what we agree you'll need and that's about as complex as it gets. You get a lot of bang with a banner. And there will be change on the table after you've paid for it too.
Banners are primarily for temporary applications. That's not to say they don't have a job to do in the longer term though. When you make them the way we do, they last and look good for longer and they do the job that's needed better as well. Sounds like a win win.
Put a banner or two on your shopping list wherever there's something to shout about. A Voodoo DesignWork banner will make sure you're heard.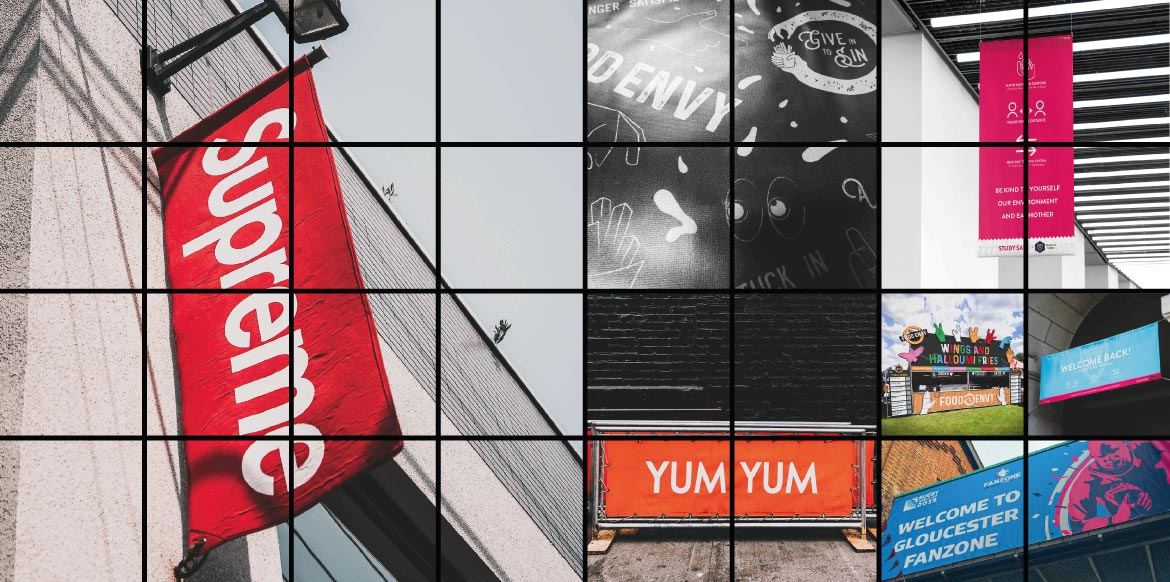 CLICK ON ANY PICTURE AND WE'LL SEND YOU A PERSONALISED INFORMATION PACK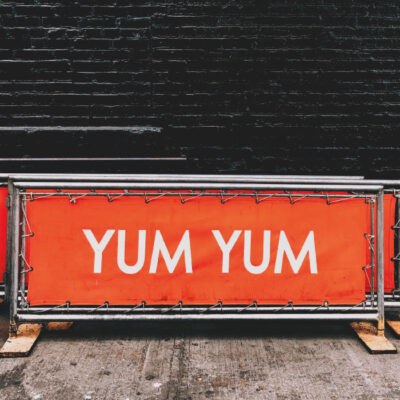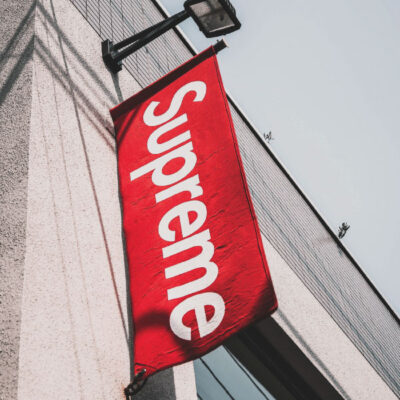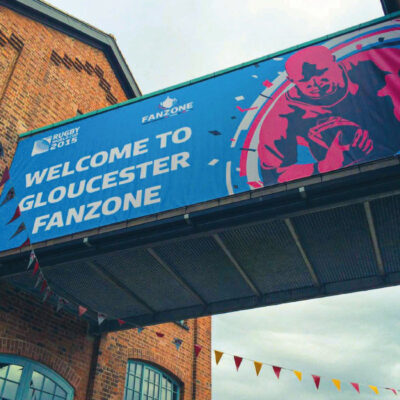 Let's send you a brochure…
It's amazing what the Voodoo DesignWorks could do for you. It's all in our brochure and we have one with your name on it.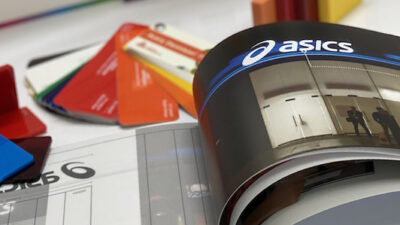 A: Banners typically comprise a reinforced technical fabric or "scrim" materials that's receptive to digital printing and that's hemmed and provided with reinforced eyelets. Such banners are tied to the display area with cordage. Banners may also comprise a material rolled into a cassette-like structure serving as a display system. The banner can be unrolled and will automatically roll up again.
Banners can be temporary and printed on very light and inexpensive materials or more durable and thus printed on exterior grade fabrics. Material sometimes include a special inter-layer so they are opaque and this makes double sided printing possible.
A banner can be suspended in a hanging fashion and cut to shape other than square. Consideration needs to be given to how a banner will drape if it's not to look wrinkled and its message obscured. A banners is basically a low cost display system but the medium has evolved and is today used in lots of applications.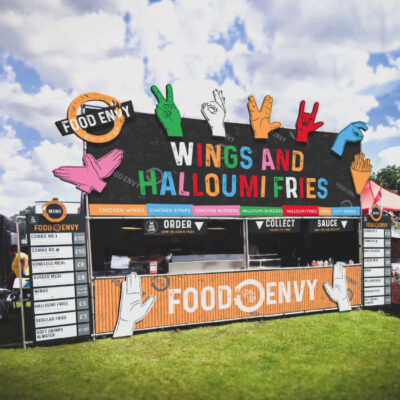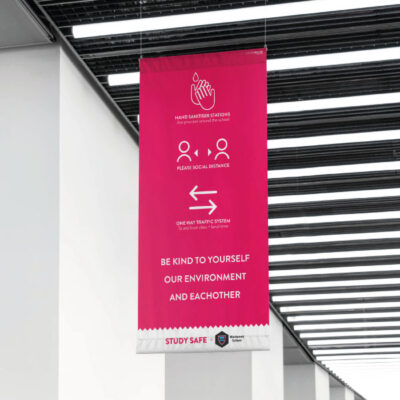 A: Banners start life as a roll of banner material. This roll is installed in a digital printer and the desired information is then printed on the roll's print surface. The inks used form a very good bond with the material, are very colourful and durable indoors and out.
Once printed, the banner fabric is cut to shape and hems are formed at its edges. The hems may be ultrasonically welded, heat welded or taped. All of these methods accomplish the same thing. Eyelets are then strategically situated in the fabric and the banner is considered finished for most application purposes. Occasionally air-spills are provided to reduce wind-loading.
Banners can be rolled for storage and repeatedly deployed if carefully stored. Cassette banners are printed the same way as scrim banners but are not cut and have no eyelets. Because of the spring pressures involved we do not supply print-only materials for cassette banners.
Book an online presentation and discussion with us at a time that suits you.
Voodoo-Connect delivers a live, broadcast-quality video and audio presentation and discussion from us to you and its streamed live right to your desktop and as many people as you need to invite. We can discuss your project, you can all see our samples, tour our facility and more – no need for a camera at your end because we don't see you or your colleagues.
Voodoo Connect – It's a great way for us all to discuss your project live and the quality is simply amazing.
Book your appointment now.
Q: Where can banners be used?
Banners have few limits or restrictions in terms of use but it must be remembered that they are very effective at 'catching' the wind. Careful consideration needs to be given to sites in exposed situation as wind loadings can be high. Voodoo can offer guidance but vest responsibility in the end-user.
Banners are great for promoting events and add a lot of scale and impact at low cost. With enough cordage and good anchor points, high level displays spanning streets and buildings are perfectly possible but installation is an expert's job – Ideally a Voodoo DesignWorks expert.
For retail application, banners can be easily fixed to walls, fences and other structures on a temporary basis. Wherever banners are installed, Voodoo advises careful consideration be given to recovery and disposal. We work with recycled and recyclable materials where possible and can provide data to the banner's end-user.
There's no time like the present. You can chat with us online right now or leave us a message and we'll get back to you as soon as we're available.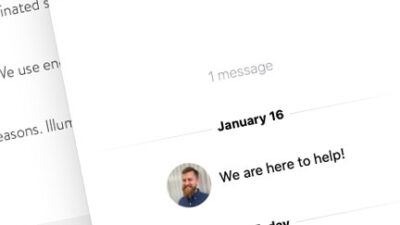 Working with Voodoo DesignWorks
Voodoo is an affordable and very capable designer, manufacturer and installer of banner for all kinds of applications. It costs nothing at all to explore options with Voodoo and there's lots of ways to do that:
You can call us on 01454 202070
We can call you.
We can set up a one-to-one or one-to-many online broadcast to show you what we do – you see us, but we don't see you.
We can send you a brochure that tells you a little more about us.
We can assemble a custom information pack for you if you tell us a little about your needs.
Voodoo DesignWorks is at your disposal. We'll make colourful, top quality banners you need – at a price you can afford.
If you're ready to discuss your project we're ready to listen. Let's get your ideas on the table and move your sign project forward.