WE MAKE FUNCTIONAL WALL GRAPHICS AND INFOGRAPHICS
What's a functional wall graphic? It's a custom designed wall covering that does more than just look great…
Voodoo DesignWorks designs, produces and installs functional wall graphics for a satisfyingly wide range of applications. Credit where it's due, it's mostly our customers who define the functional bit – what they want the graphic to do in other words. We turn the mission into an attractive design and make it happen.
Great big infographics are really popular. Content that promotes company missions or that supports events and initiative is right up there too. We even get to treat whole walls as elements of way-finding signage schemes on occasions. It's worth adding that we work with some lovely, durable materials and our pricing is very reasonable too.
Walls can do a lot more than just hold up the ceiling when you come to Voodoo. Imagine the possibilities then let's get something going.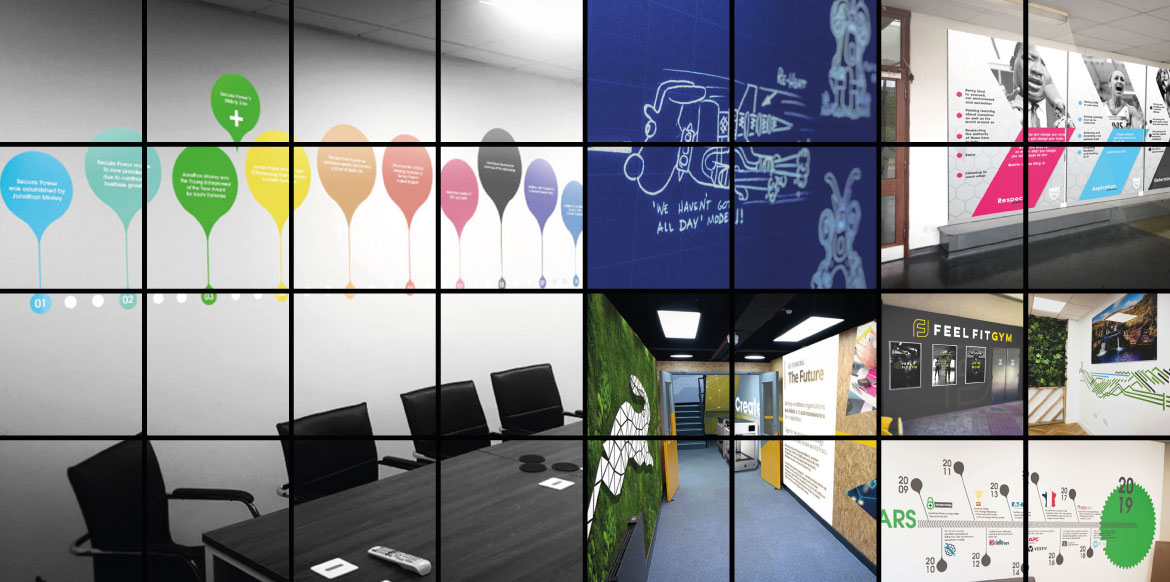 CLICK ON ANY PICTURE AND WE'LL SEND YOU A PERSONALISED INFORMATION PACK
WE DESIGN WALL
GRAPHICS AND
INFOGRAPHICS…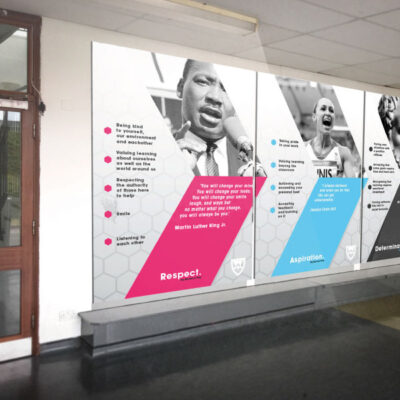 WE MAKE WALL
GRAPHICS AND
INFOGRAPHICS…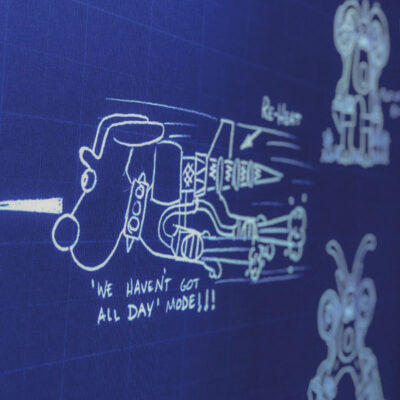 WE INSTALL WALL
GRAPHICS AND
INFOGRAPHICS…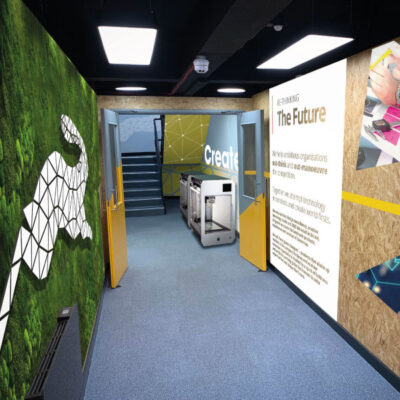 Let's send you a brochure…
It's amazing what the Voodoo DesignWorks could do for you. It's all in our brochure and we have one with your name on it.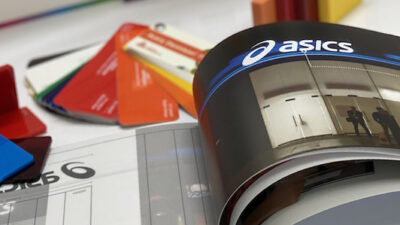 Q: What are functional graphics and wall graphics?
A: Functional graphics? Think in terms of graphics that do a bit more than just pretty up the walls they're fixed to. Infographics put the power of creative design to work and distill complex concepts and information into wall graphics that are more works of art.
That means that wall graphics are great things to put around teams in meeting rooms and offices. Mission statements can be distilled into graphics that are much more memorable than the words alone. And that stay in workers' eye-line.
What you choose to feature in your functional wall graphics is for you to determine. So what your graphics are is for you to determine too. If you're struggling for ideas, get in touch with Voodoo and we'll fill in the gaps.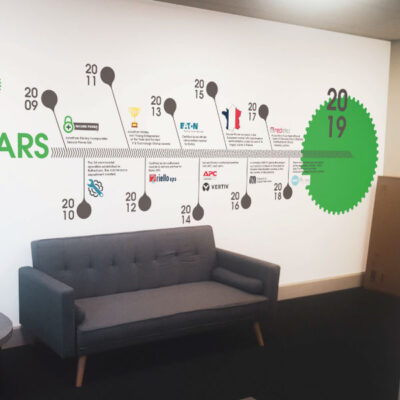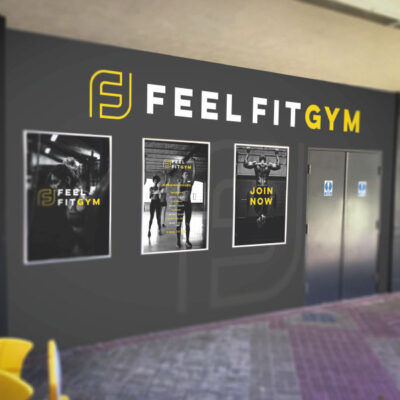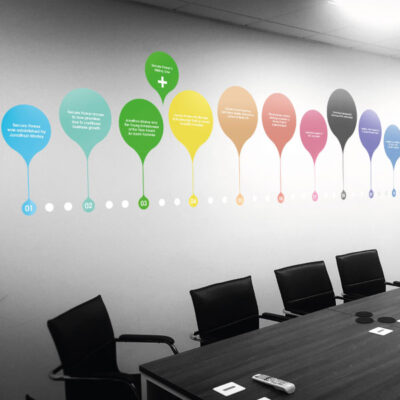 Q: How are functional wall graphics made?
A: Infographics and wall graphics are made using specialist materials with either water activated or pressure sensitive adhesives to fix them to a suitably prepped wall. These materials are typically made from print receptive texture plastics that have a warm touch.
Printed materials can be cut into abstract shapes if needed and are often simply left in roll form for application to walls. Some materials can be written on with special pens so whole walls can function as whiteboards in meeting rooms if needed.
Infographics can be made using mass-coloured materials that are simply cut into letter forms and applied to walls. This is best contained to simple statements rather than complex detail with is a province best handled by print.
Book an online presentation and discussion with us at a time that suits you.
Voodoo-Connect delivers a live, broadcast-quality video and audio presentation and discussion from us to you and its streamed live right to your desktop and as many people as you need to invite. We can discuss your project, you can all see our samples, tour our facility and more – no need for a camera at your end because we don't see you or your colleagues.
Voodoo Connect – It's a great way for us all to discuss your project live and the quality is simply amazing.
Book your appointment now.
Q: Where can functional graphics and infographic be used?
A: You can really go to town with functional graphics and infographics. That's because any wall, anywhere is fair game as a venue. Provided the surface is sound and in good shape, there's nothing stopping you transforming the surface and all it says.
Some rooms and spaces were just made for the communicative power of wall-applied infographics. Classrooms and meeting spaces. Receptions and libraries. Waiting rooms and offices. They're all just waiting to be transformed.
With a medium as versatile as this, it's only to be expected that you'll have ideas of your own when deciding how to use it. That's OK. You'll find Voodoo DesignWorks very receptive and nothing less than engaged. We'd really like to talk things though and there's lots of way we can do that. Read on.
There's no time like the present. You can chat with us online right now or leave us a message and we'll get back to you as soon as we're available.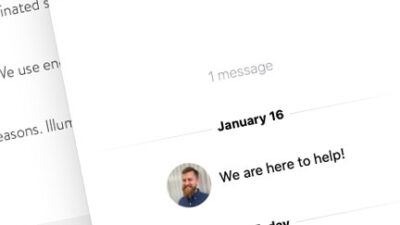 Working with Voodoo DesignWorks
Voodoo is an affordable and very capable designer, manufacturer and installer of printed and applied wall graphics and information graphics. It costs nothing at all to explore options with Voodoo and there's lots of ways to do that:
You can call us on 01454 202070
We can call you.
We can set up a one-to-one or one-to-many online broadcast to show you what we do – you see us, but we don't see you.
We can send you a brochure that tells you a little more about us.
We can assemble a custom information pack for you if you tell us a little about your needs.
Voodoo DesignWorks is at your disposal. We'll make your walls work hard for you – and we'll do so with all of our care and experience applied.
If you're ready to discuss your project we're ready to listen. Let's get your ideas on the table and move your sign project forward.