WE DELIVER SURFACE TRANSFORMATIONS
'Surfaces,' are all around us – think about that, they're what we see. A door, may have a painted surface. A worktop may have a laminated surface. A piece of fabricated furniture such as a reception desk, may have a finely grained wooden surface.
It may be something of a surprise for you to learn that surfaces can be transformed. For example, a wood-topped desk could undergo a transformation that makes it look like it's topped with a slab of marble – without the structure being altered.
Voodoo DesignWorks uses a very specialised material made by the material sciences company, 3M, to deliver surface transformations. Why? Because there are plenty of people out there who want things to look different or new. And there are plenty of people whose budget can cover a transformation where a replacement might not be possible.
Speak to Voodoo DesignWorks if there's a surface in your life that's looking tired or so familiar it needs replacing. You have lots and lots of affordable options.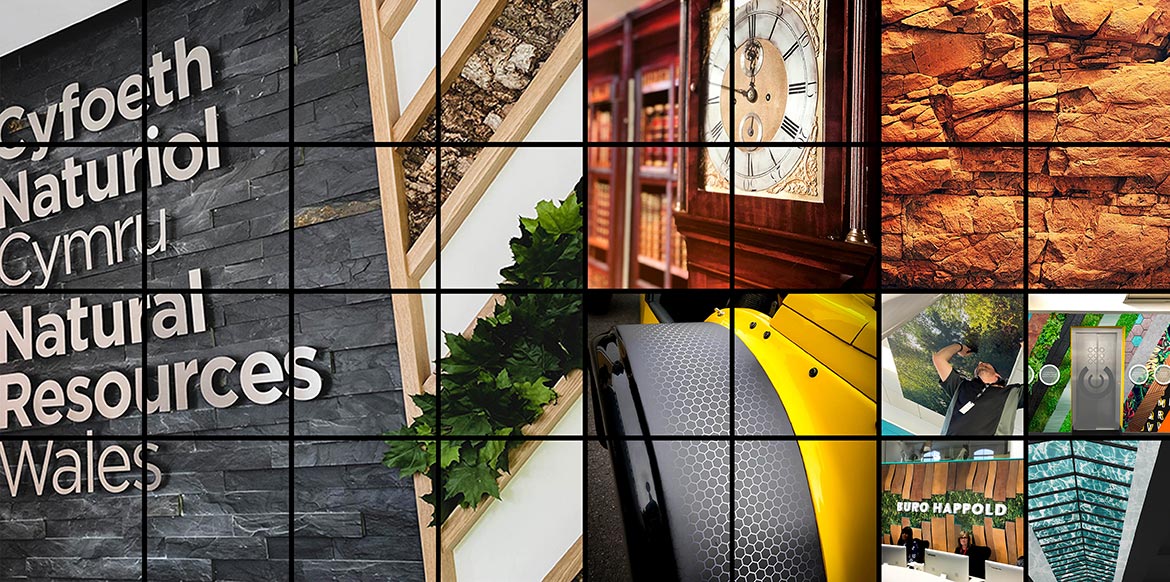 CLICK ON ANY PICTURE AND WE'LL SEND YOU A PERSONALISED INFORMATION PACK
WE DESIGN
SURFACE TRANSFORMATIONS…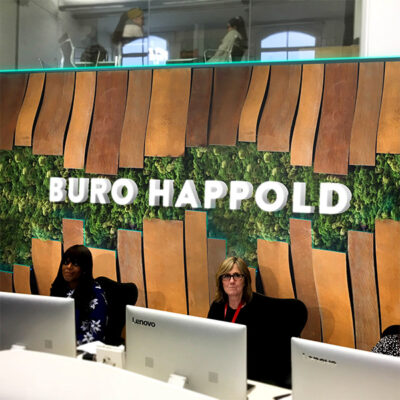 WE MAKE
SURFACE TRANSFORMATIONS…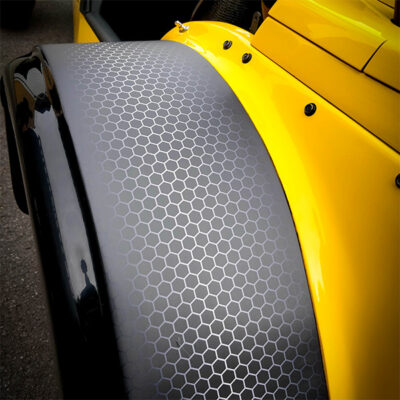 WE INSTALL
SURFACE TRANSFORMATIONS…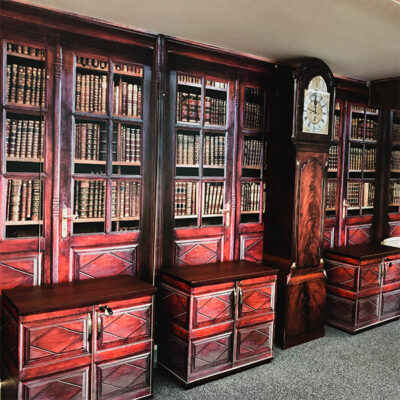 Let's send you a brochure…
It's amazing what the Voodoo DesignWorks could do for you. It's all in our brochure and we have one with your name on it.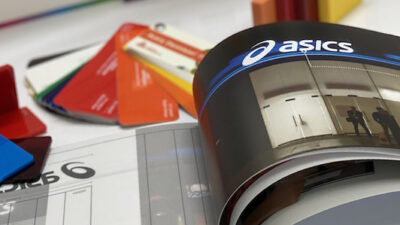 Q: What are surface transformations?
A: Surface transformations involve covering practically any sound surface that's flat or moderately curved, with a special film that closely resembles another material. For example, it's possible to cover a wooden panelled door with a material that makes it look like it's made of metal – or a different type of wood for that matter.
The films used in the transformation process are substantial and very durable. They have physical texture so they don't just look the part, they feel it too. The wide range of finishes on offer make the process incredibly versatile.
The finished and transformed surface will be hardwearing and very attractive. It's possible to effect refurbishments to old surfaces using the same technique. It costs a fraction of the cost you'd perhaps encounter for replacement.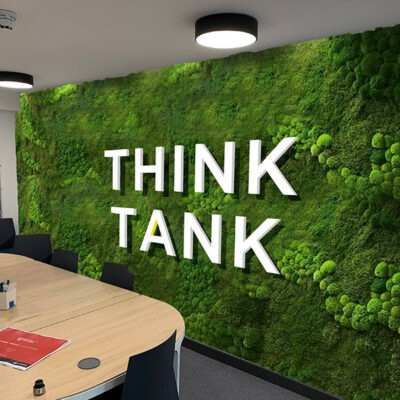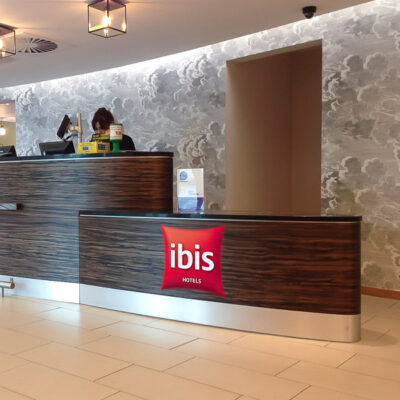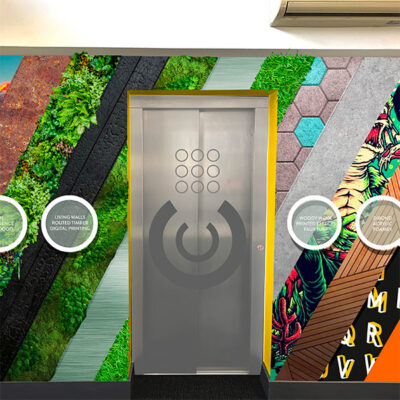 Q: How are surface transformations done?
A: It sounds a lot simpler than it is. Films are basically stuck over the old surface and there you have it. Getting the film to conform and adhere where needed is both an art and skill. Designing the transformation is a technical affair.
Some of the transformations closely resemble things that you might imagine could only be achieved in a specialist moulding machine with dimensional tooling. The craft we employ simulates the end result – without the mould or machine.
The films are cut prior to and during application. The cuts are critical and need to be done with great precision. The films elongate during installation too. The extent has to be managed. That's why we have to install. It's not a DIY proposition.
Book an online presentation and discussion with us at a time that suits you.
Voodoo-Connect delivers a live, broadcast-quality video and audio presentation and discussion from us to you and its streamed live right to your desktop and as many people as you need to invite. We can discuss your project, you can all see our samples, tour our facility and more – no need for a camera at your end because we don't see you or your colleagues.
Voodoo Connect – It's a great way for us all to discuss your project live and the quality is simply amazing.
Book your appointment now.
Q: What surfaces can I transform?
A: The films we use have a specially formulated pressure sensitive adhesive on them and that means they will stick to almost anything sound and long as it's not a surface designed expressly to release adhesive. We may need to prep the surface but most will work.
The film is conformable. So even though it's flat in repose, it'll fit over things that are not flat. Think of panels in doors for example, table edges that kind of thing. We can advise if there's any doubt.
You can transform exterior surfaces as well as those inside but your biggest challenge, being frank, is the sheer range of possibilities for you to consider. Lots of ways we can help you through that so lets get in touch:
There's no time like the present. You can chat with us online right now or leave us a message and we'll get back to you as soon as we're available.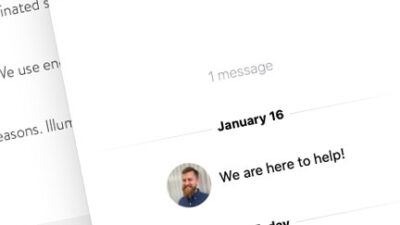 Working with Voodoo DesignWorks
Voodoo is an affordable and very capable designer, manufacturer and installer of surface transformation and refurbishment exercises. It costs nothing at all to explore your options with Voodoo and there's lots of ways to do that:
You can call us on 01454 202070
We can call you.
We can set up a one-to-one or one-to-many online broadcast to show you what we do – you see us, but we don't see you.
We can send you a brochure that tells you a little more about us.
We can assemble a custom information pack for you if you tell us a little about your needs.
Voodoo DesignWorks is at your disposal. We'll get our shoulder behind delivering the transformation you need – and we'll try save you a bit of money too.
If you're ready to discuss your project we're ready to listen. Let's get your ideas on the table and move your sign project forward.