WE MAKE ETCH EFFECT GRAPHICS FOR WINDOWS
Windows are wonderful. With a little inexpensive intervention from Voodoo DesignWorks, they're more wonderful still. How about Etch Effects?
Our Etch Effect Graphics are affordable, not at all disruptive to install and they look brilliant. They can obscure the view in and out to an extent that you control and yet they still let the daylight flood in. You can have the etch effect in any pattern or text you choose and we can even print to add a little colour.
Voodoo DesignWorks is deeply experienced in handling window decoration projects. So whether you're considering etch effects because the law says you must, or because you want to make an expressionless expanse of glazing more attractive, you've found the right people for the job.
Let Etch Effects into your project and you'll be able to build ambience and impact at a price that's going to be a very pleasant surprise.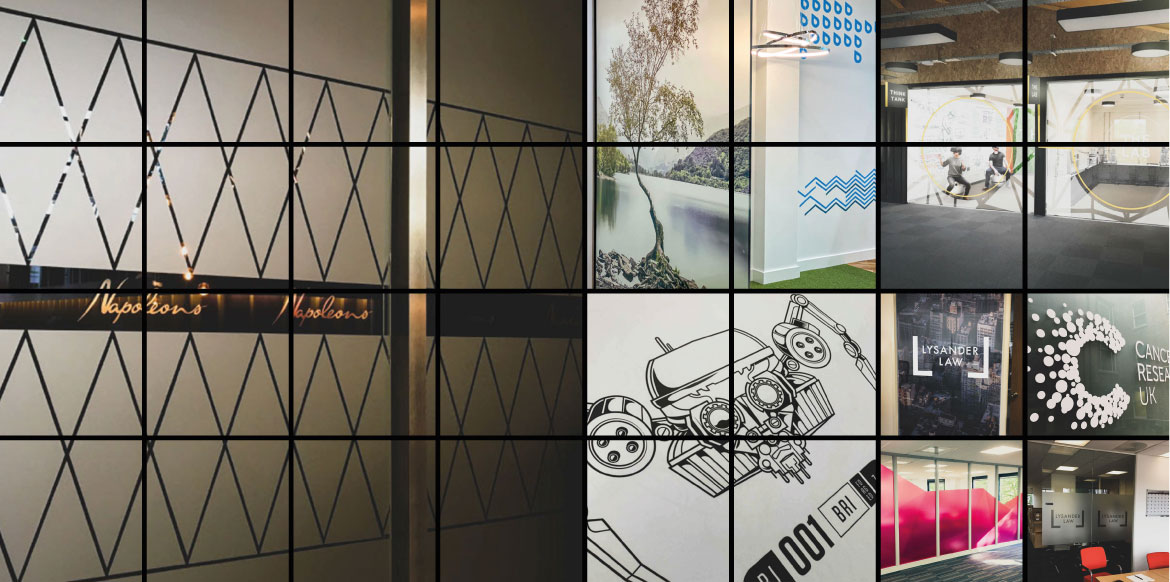 CLICK ON ANY PICTURE AND WE'LL SEND YOU A PERSONALISED INFORMATION PACK
WE DESIGN ETCH EFFECT
GRAPHICS FOR WINDOWS…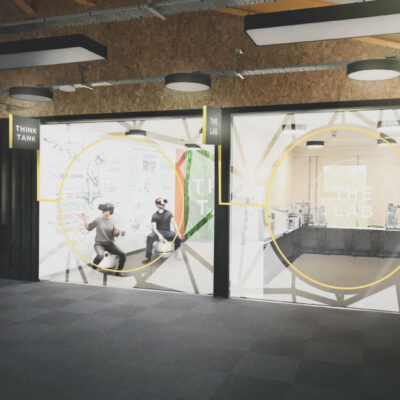 WE MAKE ETCH EFFECT
GRAPHICS FOR WINDOWS…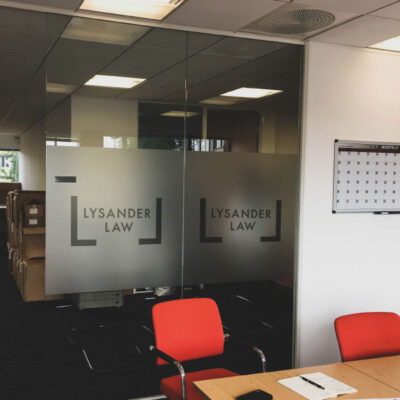 WE INSTALL ETCH EFFECT
GRAPHICS FOR WINDOWS…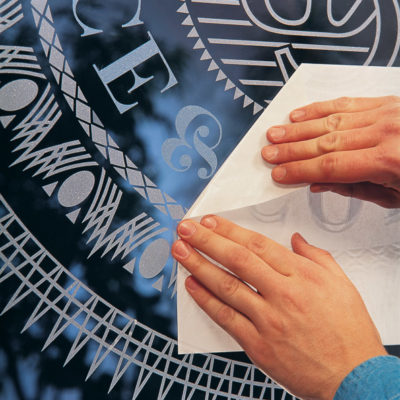 Let's send you a brochure…
It's amazing what the Voodoo DesignWorks could do for you. It's all in our brochure and we have one with your name on it.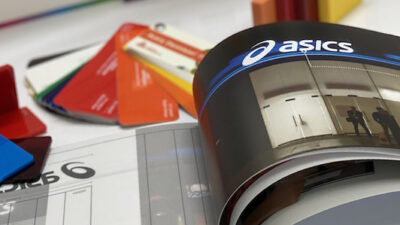 Q: What are etch effect window graphics?
A: Etch effect graphics for windows are made from a self-adhesive film that, once applied to glass, imparts a cosmetic effect that makes the glass look as though it has been acid-etched or sand blasted. However, because the effect is film based, there is no acid or abrasive media involved.
The product goes on to the glazing or window pane clean and looks very authentic. Etch effects can simply inherit the so-called body-colour of the glass itself or impart a blush of a colour you choose. They can be further printed with any colour, pattern, picture or design too. Because there's no in-the-mass white layer in the etch film, the colours and details printed will be transparent and the result will reflect the prevailing lighting conditions.
Etch effects media achieve the unique look they impart because they are mechanically embossed during manufacture. As a result, the effect itself can't wear or wash off the applied film and so lasts for the life of the applied material – many years. Because a disruption to surface detail is present in the film, it it not advisable to laminate etch effects for windows and glazing.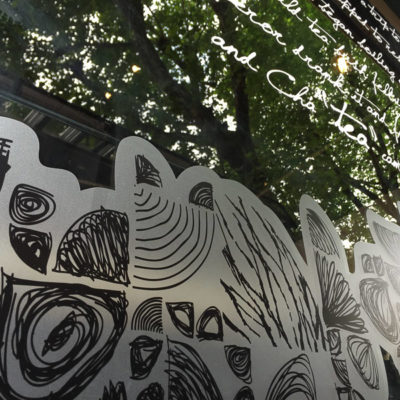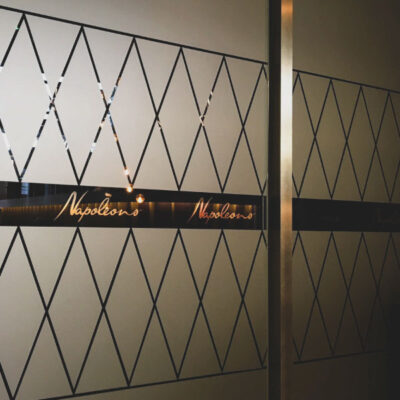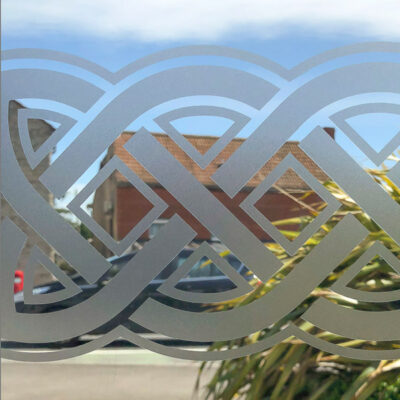 Q: How are etch effect graphics for windows made?
A: Etch effect graphics for windows, transparent panels and other glazed surfaces are made in much the same way as cut-and-applied vinyl graphics or, if decorated, digital print. An etch effect film is loaded into a plotter equipped with a blade and the outlines describing the intended design are cut. The film is then taken to a workbench and the excess and unwanted background film is removed to leave the detail that's wanted sat on the material's protective backing. This detail is then transferred on a special tape to the application site.
Once applied on the application site no further work is required and the graphic can enter service with only routine cleaning being required to keep the window looking good. If the graphics are to feature printed detail, it's much the same exercise with an additional step provisioning the print. Cutting and application are the same.
In situations where perhaps thousands of metres of repeating detail are required, for example in uniform manifestation markings to reveal the presence of glass, it may be possible to produce a cutting die which speeds the production process but that will incur a material up-front cost for production. Savings are realised over the long term as volumes are exceeded.
Book an online presentation and discussion with us at a time that suits you.
Voodoo-Connect delivers a live, broadcast-quality video and audio presentation and discussion from us to you and its streamed live right to your desktop and as many people as you need to invite. We can discuss your project, you can all see our samples, tour our facility and more – no need for a camera at your end because we don't see you or your colleagues.
Voodoo Connect – It's a great way for us all to discuss your project live and the quality is simply amazing.
Book your appointment now.
Q: Where can etch effect graphics for windows be used?
A: There are literally thousands of applications for applied etch effect graphics for windows. For example, a perfectly transparent window can be rendered translucent and the view through it both ways obscured to the extent desired while still admitting light. This makes etch effect a good privacy and security measure much like net curtains, mirrored one-way windows or Contra Vision graphics.
Etch effects for windows can be used for branding and advertising. A plain window can be easily transformed into something that looks expensively produced with customised marking. Ideal for restaurant windows, pubs, hotels and such. Decorative markings in etch effects have similar applications and are used in office graphics applications and in particular on partitions.
Etch effects for windows have many practical applications too for example as a conspicuity measure so that glass can be seen and yet only minimally obscured by markings. The light admitting nature of etched materials still permits and promote an impression of light and space. Voodoo DesignWorks is versed in thousands of applications for these films and can advise.
There's no time like the present. You can chat with us online right now or leave us a message and we'll get back to you as soon as we're available.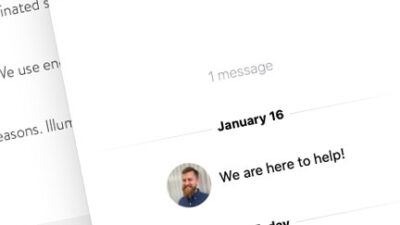 Working with Voodoo DesignWorks
Voodoo is an affordable and very capable designer, manufacturer and installer of etch effect graphics for windows and glazing. It costs nothing at all to explore options with Voodoo and there's lots of ways to do that:
You can call us on 01454 202070
We can call you.
We can set up a one-to-one or one-to-many online broadcast to show you what we do – you see us, but we don't see you.
We can send you a brochure that tells you a little more about us.
We can assemble a custom information pack for you if you tell us a little about your needs.
Voodoo DesignWorks is at your disposal. We'll make the etched window markings you need – at a price you can afford.
If you're ready to discuss your project we're ready to listen. Let's get your ideas on the table and move your sign project forward.