WE MAKE PERSPEX LETTERING AND LOGOS
Perspex is an amazing material and Voodoo DesignWorks makes stunning lettering and logos from it at really affordable prices.
We insist on Perspex because it's the best material of its type anywhere in the world. It's colourful, durable and stays looking its beautiful best years after lesser materials have given up. It's easy for us to work with too. We rout it on our letter shaping machinery and that's about it. Perspex letters, ready to install. Or to further fabricate
Flat cut Perspex letters are typically mounted on stand-off locators so there's a really effective dimensional quality to your signs. Quality simply pours out of Perspex. A fabricated sign made using Perspex looks like a million dollars – and costs a mere fraction. You can have almost any font and there's loads of colours to choose from.
Dimensional lettering and logos start with Perspex and ends with Voodoo DesignWorks. Why not join that partnership.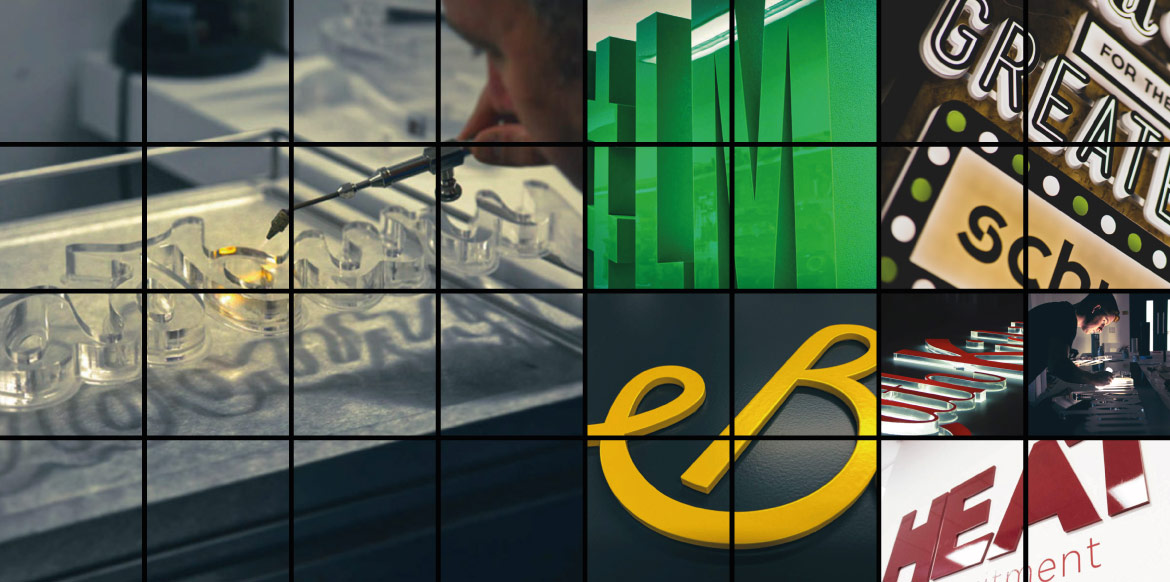 CLICK ON ANY PICTURE AND WE'LL SEND YOU A PERSONALISED INFORMATION PACK
WE DESIGN PERSPEX
LETTERING AND LOGOS…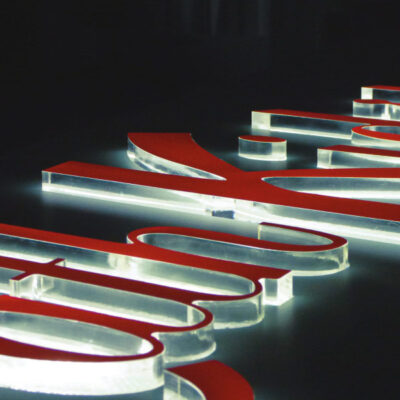 WE MAKE PERSPEX
LETTERING AND LOGOS…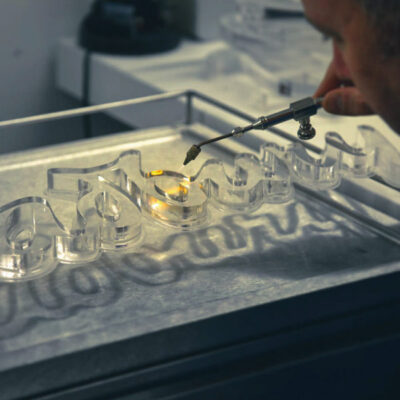 WE INSTALL PERSPEX
LETTERING AND LOGOS…
Let's send you a brochure…
It's amazing what the Voodoo DesignWorks could do for you. It's all in our brochure and we have one with your name on it.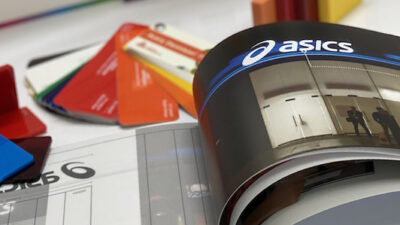 Q: What are Perspex letters and logos?
Perspex is a premium quality acrylic material that comes in an amazing range of colours, finishes and sizes. Perspex lettering and logos are made from this material. Perspex isn't a generic term. The generic material is known as acrylic. Signs, lettering, logos and many other very useful articles related to the signs and display industry can be made using this material.
Signs made from Perspex are colourful and durable. They weather well and aren't too bothered by environmental factors. Signs made from any old acrylic often don't do quite so well and lots of modes of failure are known. Avoid them all. Come to Voodoo and ask that we use Perspex.
Perspex signage represents tremendous value. That's because it looks and performs brilliantly over the lifetime of the application it serves and that could be decades. It's a classic case of quality never costing as much as it saves. Add Voodoo DesignWorks into that equation and the value returned is towering.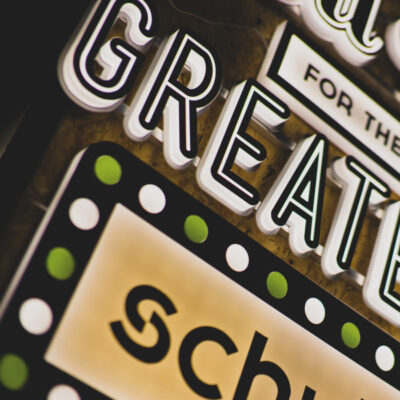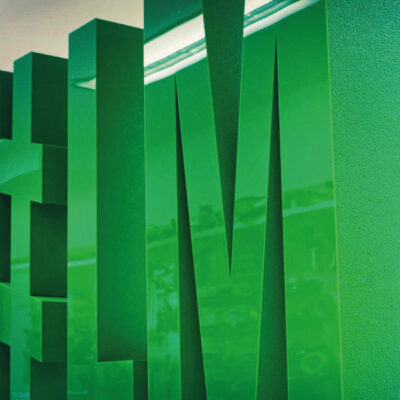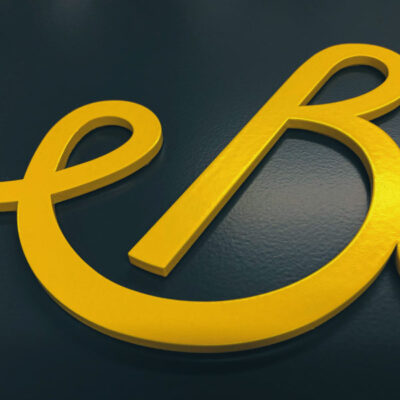 Q: How are Perspex lettering and logos made?
Most Perspex used in the manufacture of signage starts its life as a flat sheet of a nominal thickness. This sheet is cut into shape, for example letter-shapes, and can then be simply mounted to comprise a sign. Options exist for finishing the cut edges including buffing and flame polishing.
Perspex can be heated and becomes very simple to form at elevated temperature so sign components that are not flat can be bent. When the shape cools, it will be locked into the bent form until it's heated again and it will then return to the flat state. We can vacuum form acrylic over forming tools too.
Perspex is soluble in specialist adhesive and so can be glued. It can be bonded with very specialised tapes and even tapped and screwed if needed. This versatility ensures that Perspex plays well with other materials when signs are being made.
Book an online presentation and discussion with us at a time that suits you.
Voodoo-Connect delivers a live, broadcast-quality video and audio presentation and discussion from us to you and its streamed live right to your desktop and as many people as you need to invite. We can discuss your project, you can all see our samples, tour our facility and more – no need for a camera at your end because we don't see you or your colleagues.
Voodoo Connect – It's a great way for us all to discuss your project live and the quality is simply amazing.
Book your appointment now.
Q: What can Perspex lettering and logos be used for?
A: Perspex lettering and logos can comprise part of a sign fabrication or a display and can be used in practically any venue. Its colourful good looks earn such lettering and logos starring positions promoting the worlds' biggest and most respected brands, many of which come to Voodoo DesignWorks.
Things can be made of Perspex and other materials in complex fabrications. So signs comprising plastic faces and metal returns are very popular for permanent exterior signage. Voodoo makes signs this way.
Illuminated signage is an application that loves Perspex. The medium transmits light wonderfully and special diffusing varieties are known that deal with the hot spots associated with modern illuminaires such as LEDs. Voodoo's expertise gets the best of out of these technologies in any venue or application.
There's no time like the present. You can chat with us online right now or leave us a message and we'll get back to you as soon as we're available.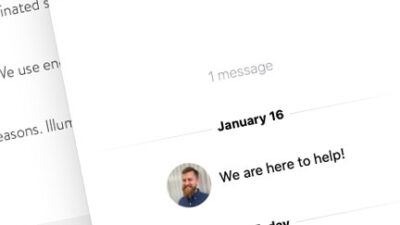 Working with Voodoo DesignWorks
Voodoo is an affordable and very capable designer, manufacturer and installer of Perspex articles such as signs, lettering and logos. It costs nothing at all to explore options with Voodoo and there's lots of ways to do that:
You can call us on 01454 202070
We can call you.
We can set up a one-to-one or one-to-many online broadcast to show you what we do – you see us, but we don't see you.
We can send you a brochure that tells you a little more about us.
We can assemble a custom information pack for you if you tell us a little about your needs.
Voodoo DesignWorks is at your disposal. We'll make the Perspex sign you need – at a price you can afford.
If you're ready to discuss your project we're ready to listen. Let's get your ideas on the table and move your sign project forward.