POST PANEL SIGNS
Take two posts and put between them panels or planks to form a freestanding signage structure. That's a post-panel sign.
Post-panel signs are pretty commonplace. That's not to say they have to look common though. The 'Design' in Voodoo DesignWorks is there for good reason. We're all about making highly individual and functional signage and post-panel is a pretty busy area of interest.
We can present ideas to you based on the use of component based systems that just bolt together when we install them. If you want to really make it your own, we can craft something from the materials up. Aluminium is a popular post-panel material and it's typically powder coated so it really lasts.
Post-Panel signs are a staple of the man made sign-scape around us. Please don't think that you have to look like part of the herd. 'Custom' is what we're all about.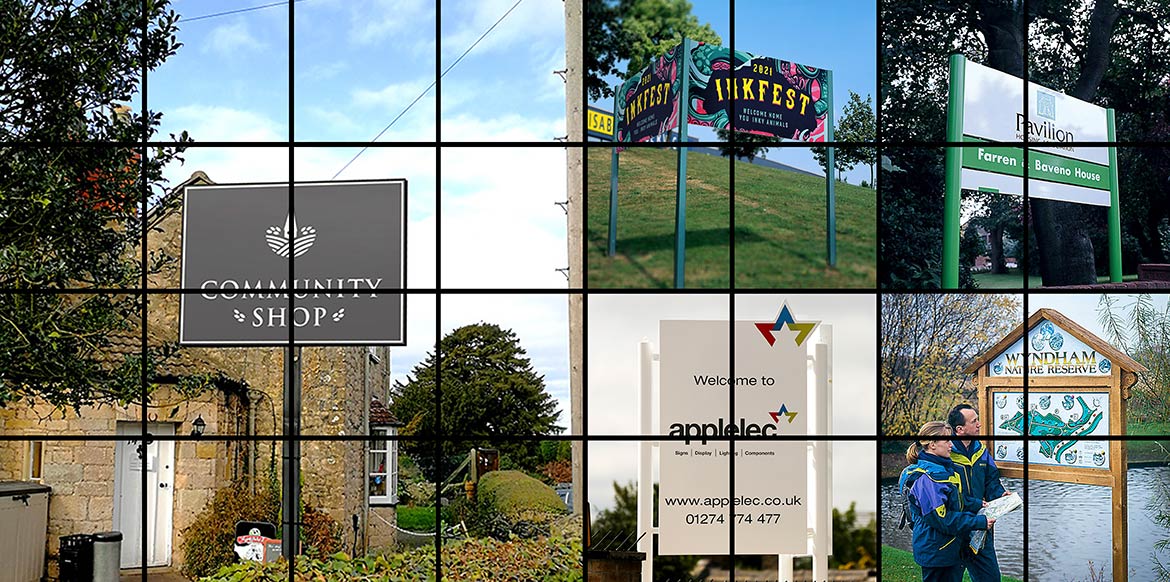 CLICK ON ANY PICTURE AND WE'LL SEND YOU A PERSONALISED INFORMATION PACK
WE DESIGN
POST PANEL SIGNS…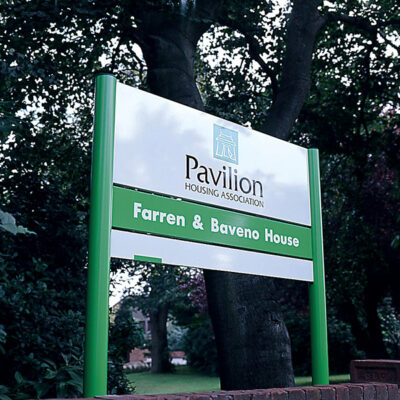 WE MAKE
POST PANEL SIGNS…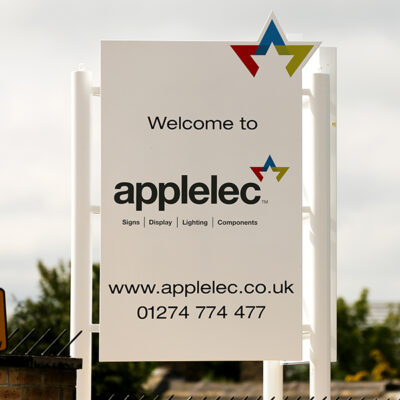 WE INSTALL
POST PANEL SIGNS…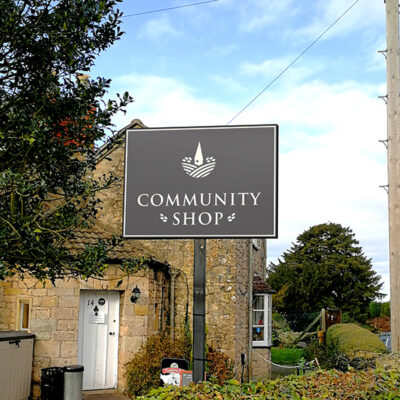 Let's send you a brochure…
It's amazing what the Voodoo DesignWorks could do for you. It's all in our brochure and we have one with your name on it.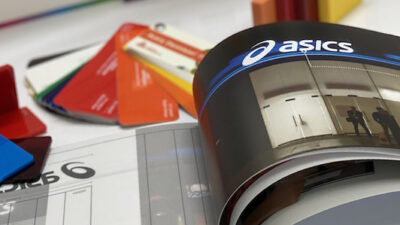 Q: What are post panel signs?
A: Post panel signs comprise two or more vertical posts with plank or panel components fitted between them. The sign can function as a single sided unit, or it can display information on either of the two sides.
Individual components can be removed and replaced as necessary. So the sign can take information that might need updating from time to time. The plank components can be made of more or less any material but aluminium is among the most popular.
There are lots of colouring options for post panel signs. Metal ones are typically powder coated. They can also be wrapped in vinyl. Wooden post panel Signs, may be painted or stained. There are no rules. Versatility is the key.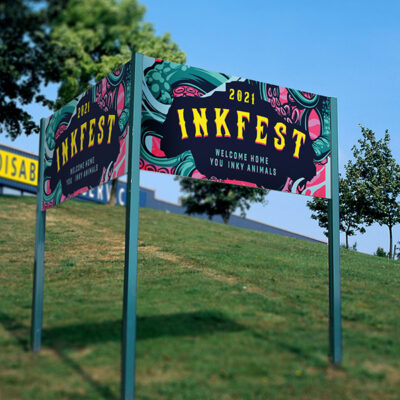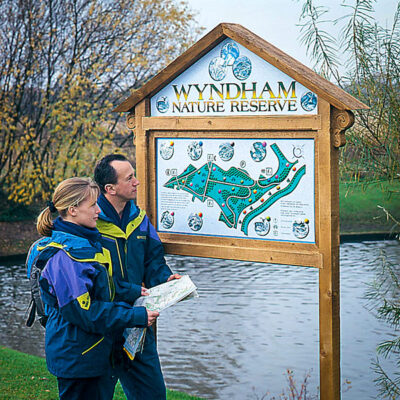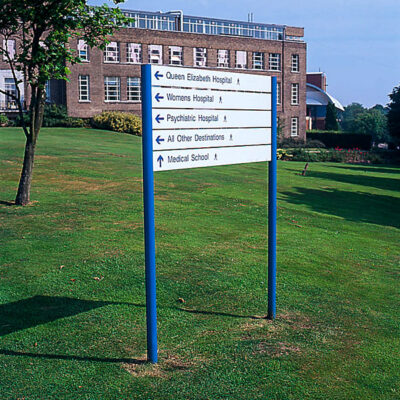 Q: How are post panel signs made?
A: Post panel Signs can be made from kits of parts or components, or be fabricated from components that are made from scratch. Practically any signmaking material can be used. That means signs can be constructed from wood, plastic, metal or creative combinations of all these materials.
Signs are usually transported to site in an assembled state and simply bolted to ground works. In the case of illuminated post panel signage, electrical services usually enter the sign through one of its legs and so are hidden from view.
Finishing is important. Most metal post panel signs are powder coated for durability and a very attractive finish. This finish is easy to maintain and can look good for years. Graphics stick well to this finish which is also a consideration.
Book an online presentation and discussion with us at a time that suits you.
Voodoo-Connect delivers a live, broadcast-quality video and audio presentation and discussion from us to you and its streamed live right to your desktop and as many people as you need to invite. We can discuss your project, you can all see our samples, tour our facility and more – no need for a camera at your end because we don't see you or your colleagues.
Voodoo Connect – It's a great way for us all to discuss your project live and the quality is simply amazing.
Book your appointment now.
Q: Where can I use post panel signs?
A: Post panel signage works anywhere. That's probably why it's so popular. It's seen indoors in shopping centres. It is seen outdoors directing traffic in car parks. This versatile signing format does whatever job is asked of it.
We find that post panel signs are best used where there is the need to promote your brand and that further information is needed on the same sign. The plank like construction, makes it easy to add information and to keep it identified with its own grouping. It discreetly improves legibility. Why not discuss your options with us?
There's no time like the present. You can chat with us online right now or leave us a message and we'll get back to you as soon as we're available.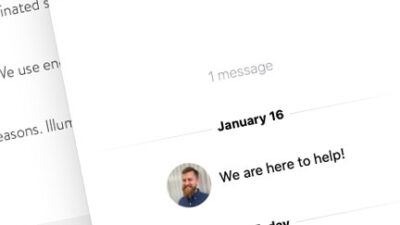 Working with Voodoo DesignWorks
Voodoo is an affordable and very capable designer, manufacturer and installer of post and panel directional and brand signage. It costs nothing at all to explore your options with Voodoo and there's lots of ways to do that:
You can call us on 01454 202070
We can call you.
We can set up a one-to-one or one-to-many online broadcast to show you what we do – you see us, but we don't see you.
We can send you a brochure that tells you a little more about us.
We can assemble a custom information pack for you if you tell us a little about your needs.
Voodoo DesignWorks is at your disposal. Will deliver custom built post panel signs – and we'll do so at a price that leaves change on the table.
If you're ready to discuss your project we're ready to listen. Let's get your ideas on the table and move your sign project forward.