WE MAKE HALO-LIT SIGNS AND LETTERS
Halo lit signage and lettering features among the most popular of all the illuminated signage variants available. This classical and long practiced means of illuminating signs, lettering and logos promotes contrast and legibility.
Halo lighting effective bathes the lettering and other illuminated elements in a pool of soft lighting that can be dialled into any colour that today's LED controllers make possible. The lettering appears to float over the illuminated sub-plane of the sign.
There are lots of construction techniques that Voodoo DesignWorks can employ to achieve the halo-lit effect. Modern light dispersing materials make the technique available at more economical prices too. The effect achieves a lot of return for the energy consumed – another attraction.
Consider halo lit lettering and design elements if you're looking for an illuminated sign that makes a big impact – indoors or out.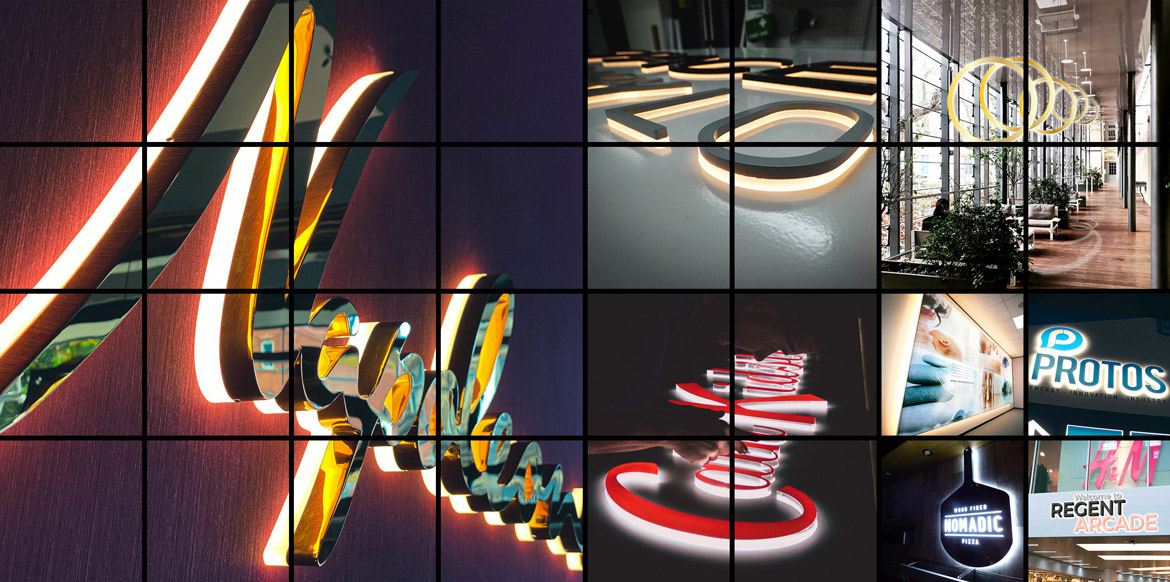 CLICK ON ANY PICTURE AND WE'LL SEND YOU A PERSONALISED INFORMATION PACK
WE DESIGN HALO LIT
LETTERING, LOGOS
AND SIGNS…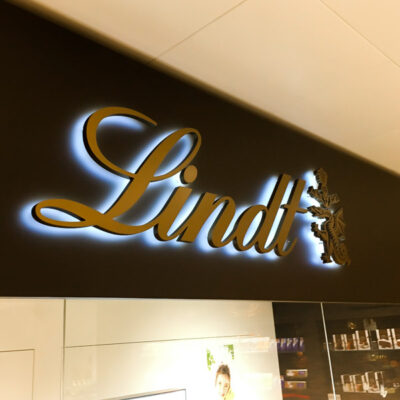 WE MAKE HALO LIT
LETTERING, LOGOS
AND SIGNS…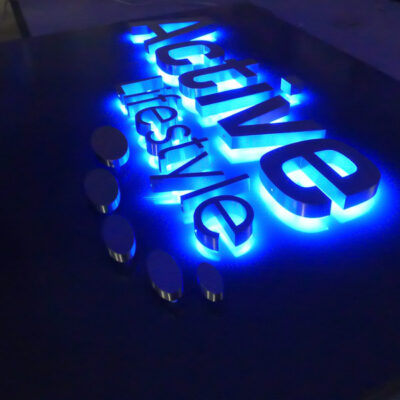 WE INSTALL
HALO LIT
SIGNAGE…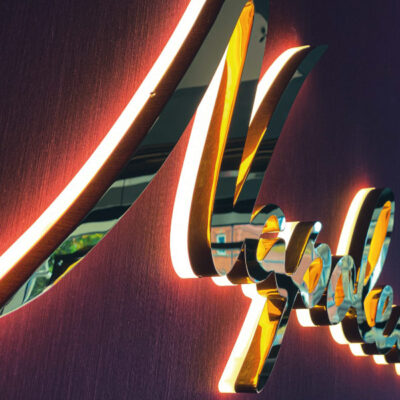 Let's send you a brochure…
It's amazing what the Voodoo DesignWorks could do for you. It's all in our brochure and we have one with your name on it.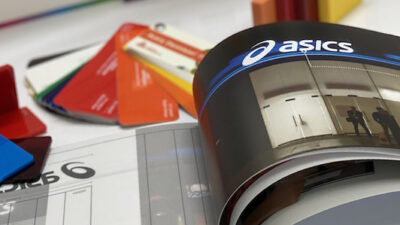 Q: What is halo lit signage and lettering?
A: Halo lit signage, lettering and logos comprise sign elements that are constructed so as to bleed a percentage of the illumination source from the rear and sides of the sign construction, thus creating a pool of light around the sign or its elements.
The effect that this popular lighting control measure achieves is among the most popular in the sign maker's repertoire. Thanks though to Voodoo DesignWorks' approach to designing such signs, the effect looks anything but over exposed and the signs Voodoo makes this way look distinctive and individual.
Halo lighting today is delivered using modern energy efficient LEDs and specialist drivers or controllers. These, in tandem with modern materials have opened new application possibilities for halo lighting and the effects are stunning.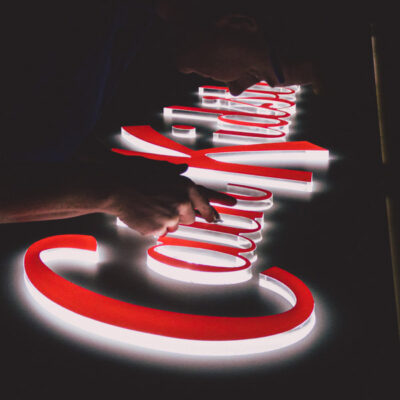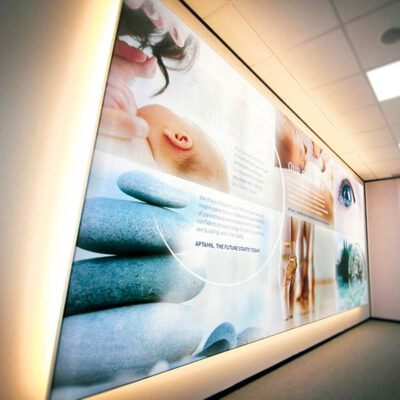 Q: How is halo lit signage made
A: Halo lit signs, logos and lettering are made from bespoke components cut from Metals and plastics. Wood is known in this application but is seldom used. Combinations of plastic and metal are the most popular.
Components are routed, sawn or laser cut. These are then glued, welded or otherwise fixed or inlaid to create letter-shapes and sign panels. The whole assembly is then put together and secured , often with specialist tapes.
The electrical installation elements are distributed within the sign or letter interiors so as to achieve the desired lighting effect. With modern controllers, any colour of lighting is possible and energy consumption is commendably low.
Book an online presentation and discussion with us at a time that suits you.
Voodoo-Connect delivers a live, broadcast-quality video and audio presentation and discussion from us to you and its streamed live right to your desktop and as many people as you need to invite. We can discuss your project, you can all see our samples, tour our facility and more – no need for a camera at your end because we don't see you or your colleagues.
Voodoo Connect – It's a great way for us all to discuss your project live and the quality is simply amazing.
Book your appointment now.
Q: Where can I use halo lit signage?
A: There are very few venues where signs can work but that halo lit ones won't. That means that halo lit signs have a role to play anywhere there's a business or venue needing promotion or identifying.
Halo lit letters work at landmark scales and reduce in size well too. They are even suitable, if appropriately constructed, for mounting to glazed shop fronts if rails are provided as a conduit for power. Retail is among the signs' most popular applications.
If anything limits the use of halo lit signage it's the aesthetic design consideration. Other type of lettering may be better suited but this is something that Voodoo can advise and even demonstrate if you get in touch. Read on and find out how.
There's no time like the present. You can chat with us online right now or leave us a message and we'll get back to you as soon as we're available.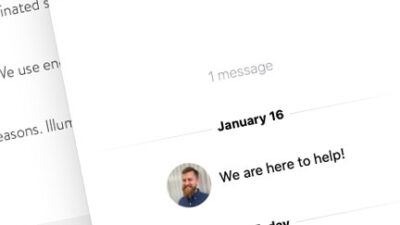 Working with Voodoo DesignWorks
Voodoo is an affordable and very capable designer, manufacturer and installer of halo lit signage. It costs nothing at all to explore options with Voodoo and there's lots of ways to do that:
You can call us on 01454 202070
We can call you.
We can set up a one-to-one or one-to-many online broadcast to show you what we do – you see us, but we don't see you.
We can send you a brochure that tells you a little more about us.
We can assemble a custom information pack for you if you tell us a little about your needs.
Voodoo DesignWorks is at your disposal. We'll make halo lit signs, lettering and logos suitable for your project at prices you can afford.
If you're ready to discuss your project we're ready to listen. Let's get your ideas on the table and move your sign project forward.