EXTERIOR SIGNS
Exterior Signage comes in all shapes and sizes but it has a common thread running through it – enduring quality and durability.
Wind, weather, UV and the occasional brick will give exterior signs a pretty hard life. That's why Voodoo DesignWorks builds exterior signs to last. And to stay looking good while they're fighting off everything the environment throws. Lots of exterior signs look like products of the brick-outhouse school of engineering. Ours look like the product of intelligent and considerate design.
Exterior environments are sometimes a challenge come the day of installation. It's a challenge we consider right up front. What we make is practical and safe to install and there's not a sign-type we can't work with. Whatever the size of your exterior signing project, we'll sit down and and get the detail done and delivered.
Exterior Signage needs to be well made. That's a fact. You'll be amazed how much you'll save – even in the short term.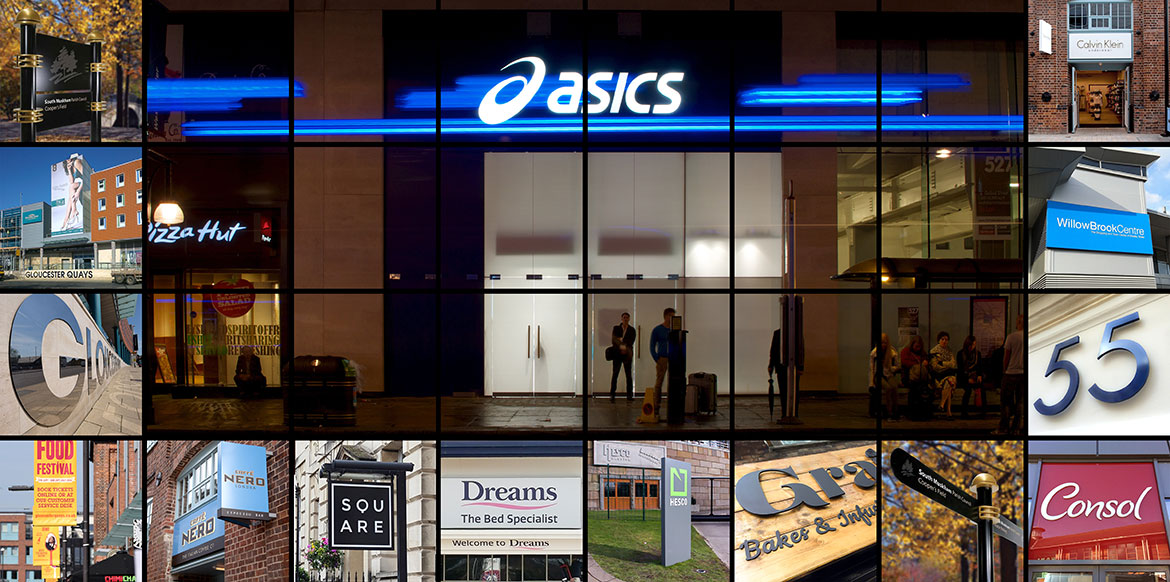 CLICK ON ANY PICTURE AND WE'LL SEND YOU A PERSONALISED INFORMATION PACK
WE DESIGN
EXTERIOR SIGNS…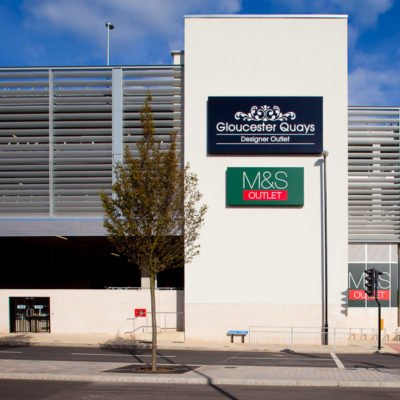 WE MANUFACTURE
EXTERIOR SIGNS…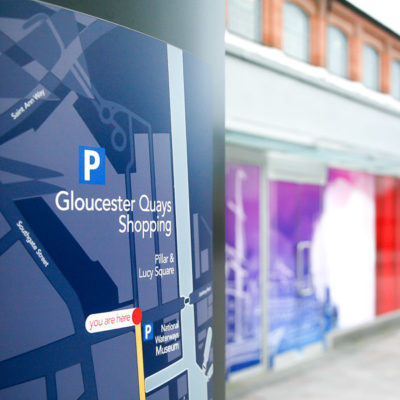 WE INSTALL
EXTERIOR SIGNS…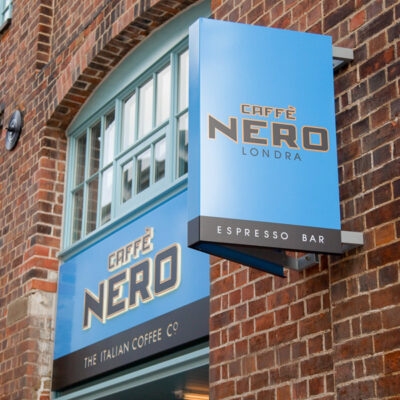 Let's send you a brochure…
It's amazing what the Voodoo DesignWorks could do for you. It's all in our brochure and we have one with your name on it.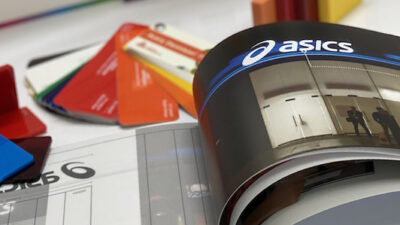 Q: What are exterior Signs?
A: Exterior signage comprises a whole class of signs made from materials designed to endure the conditions encountered outdoors. As such, exterior signs must resist temperature extremes, ultraviolet light, and day-to-day wind and weather.
Simply choosing the right material is no guarantee that a sign will function properly outdoors. The sign must be properly fabricated too. And it must be appropriately installed. Exterior signs are engineered to last.
Exterior signage is often designed to promote a shop or business. It has an obligation therefore to stand out among all the other exterior signage that will surround it. That need is factored in at the design stage and built-in when we make the sign.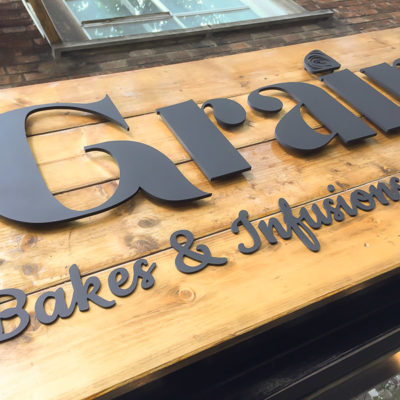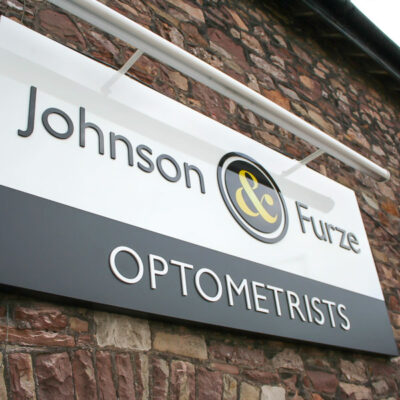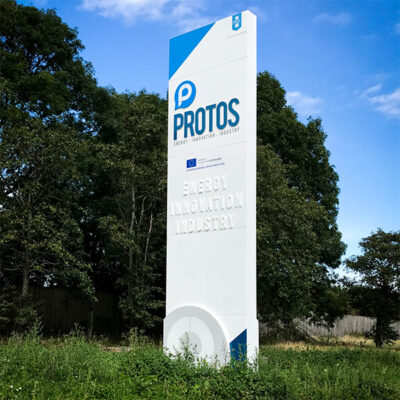 Q: How are exterior Signs made?
A: Exterior signage, must, because of the conditions it has to endure, be engineered and specified to a generally higher standard than signs that are used for interior applications. High-quality materials are therefore usually the starting point for an outdoor sign.
Exterior signs may be made by the means of printing, machining, and other fabricating techniques. Any fixings used will resist corrosion and be somewhat over-specified. Adhesives and bindings will be a similarly high quality.
Exterior signage is often assembled on-site. Installation teams who fit such signs are equipped to perform the final assembly steps on sign subassemblies should this be needed.
Book an online presentation and discussion with us at a time that suits you.
Voodoo-Connect delivers a live, broadcast-quality video and audio presentation and discussion from us to you and its streamed live right to your desktop and as many people as you need to invite. We can discuss your project, you can all see our samples, tour our facility and more – no need for a camera at your end because we don't see you or your colleagues.
Voodoo Connect – It's a great way for us all to discuss your project live and the quality is simply amazing.
Book your appointment now.
Q: Where can exterior signage be used?
A: Because they're engineered to extremely high standards, exterior quality signs for shops and other businesses can be used in any venue and any application. Some material limitations are known, but these can be anticipated and avoided.
In terms of applications, exterior signage addresses the whole gamut. The class includes signs designed to identify buildings and places, and signs that are there to promote a business. Directional signage needs to work anywhere and when engineered to exterior standards, it does.
If exterior signs are on your shopping list, a conversation with Voodoo DesignWorks is advised. We are very experienced designers and manufacturers of outdoor signs, and we would be very happy to help you with your project. We provide all sorts of ways for you to get in touch with us:
There's no time like the present. You can chat with us online right now or leave us a message and we'll get back to you as soon as we're available.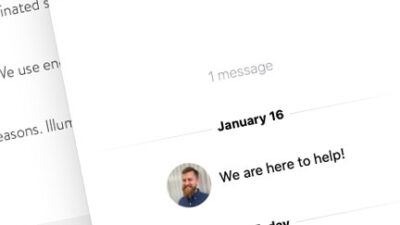 Working with Voodoo DesignWorks
Voodoo is an affordable and very capable designer, manufacturer and installation specialist working with exterior signage. It costs nothing at all to explore your options with Voodoo and there's lots of ways to do that:
You can call us on 01454 202070
We can call you.
We can set up a one-to-one or one-to-many online broadcast to show you what we do – you see us, but we don't see you.
We can send you a brochure that tells you a little more about us.
We can assemble a custom information pack for you if you tell us a little about your needs.
Voodoo DesignWorks is at your disposal. We'll design and install the outdoor signs that you need. It cost nothing to start a conversation with Voodoo DesignWorks and you'll like the price of our services too.
If you're ready to discuss your project we're ready to listen. Let's get your ideas on the table and move your sign project forward.