ILLUMINATED SUPER-SLIM SIGN PANELS
Don't ask how we get so much crisp, clean light out of a panel that' less than a centimetre thick, just be glad we do…
Our super-slim panels really pump out the light and we can decorate them with printed and applied graphics or print them directly. That means they do a superb job when they're tasked as an internal menu or sign and they're versatile beyond belief. Installation is something we can leave to you because they're that simple to work with.
Super-Slim panels are strictly for interior applications only. You could put them behind glass in a shop window if you like though. Bright they may be but they're not energy hogs. They're economical to run. Economical to buy too.
Illuminated graphics are well and truly on the menu with our Super-Slim panels. Ask us how much. You'll love the answer.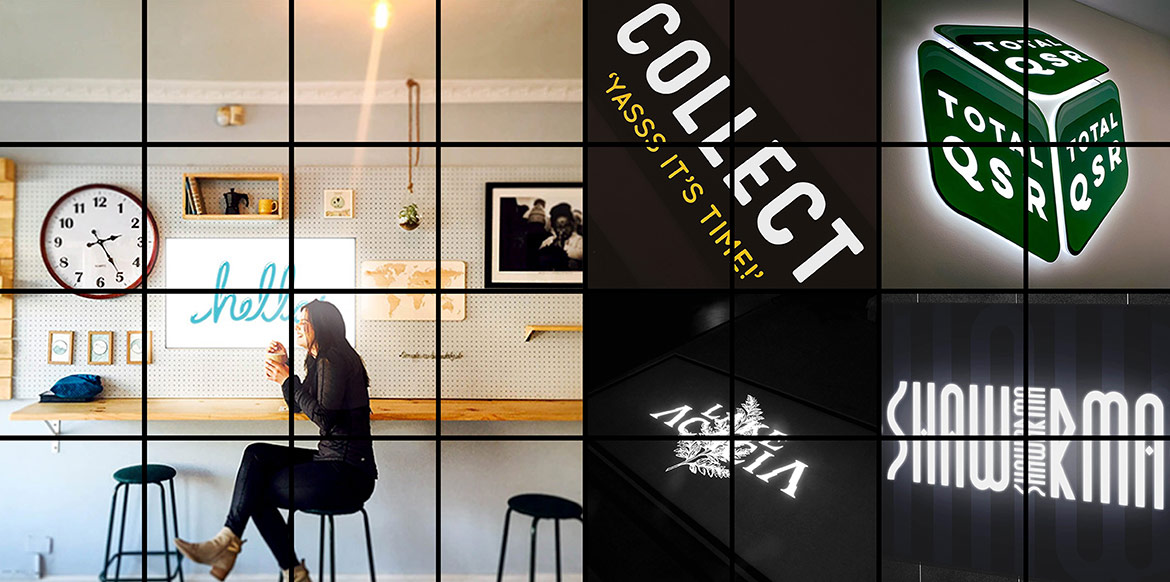 CLICK ON ANY PICTURE AND WE'LL SEND YOU A PERSONALISED INFORMATION PACK
WE DESIGN SUPER
SLIM SIGN PANELS…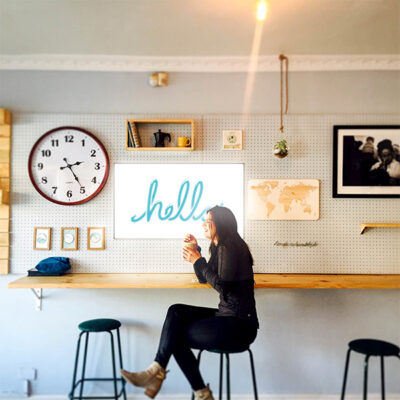 WE MAKE SUPER
SLIM SIGN PANELS…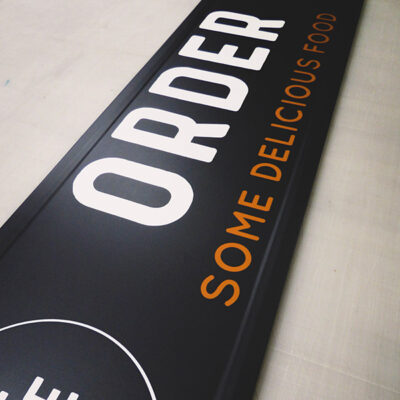 WE INSTALL SUPER
SLIM SIGN PANELS…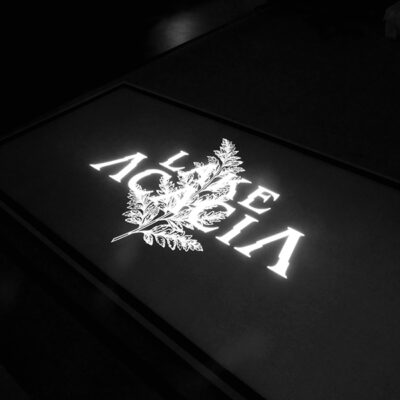 Let's send you a brochure…
It's amazing what the Voodoo DesignWorks could do for you. It's all in our brochure and we have one with your name on it.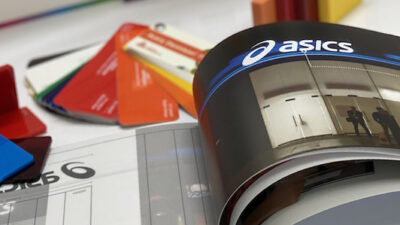 Q: What are super-slim sign panels?
A: Imagine if you will something as slim as a pane of glass, framed with an aluminium surround that's painted white and just a bit thicker than the glass itself and you'll have an idea of the construction.
Inside that super-slim construction sits a couple of arrays of white LEDs and they're directed to the edge of what you're thinking of as the glass pane – it's actually acrylic. The surface of the acrylic is treated so that the it emits light evenly across the front of a diffuser that in close contact with it.
What you have then, is a slab of solid bright white light that serves as a very inexpensive illuminated sign panel. What you do with that is entirely up to you. We can put anything on the lit surface and it'll look great.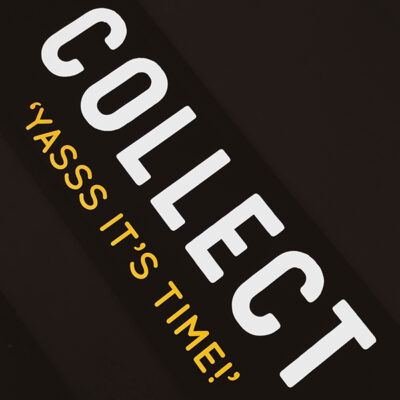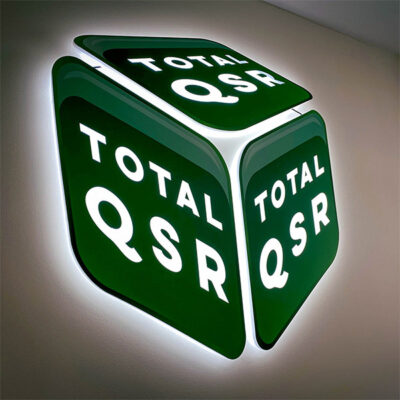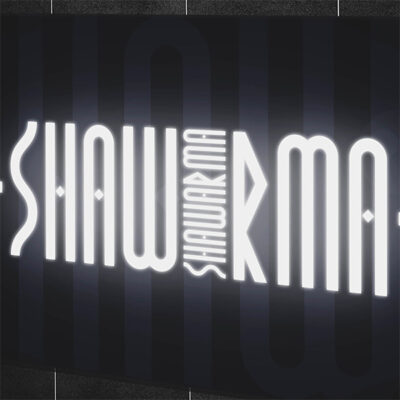 Q: How are super-slim sign panels made?
A: Our involvement with the manufacture of our super-slim panels is limited to transforming them into stunning lit signs at a really attractive price. We acquire them ready for us to do that job for you.
They're actually made in a factory that specialises in technical lighting products and in particular LEDs. There's some electrical engineering input and they're very nicely constructed too. The frame sets them off wonderfully.
They're made bright by the technology that's wrapped up in the package. The physics of light and its management underpins the effect and makes them perform. The output is stunning for something so slim.
Book an online presentation and discussion with us at a time that suits you.
Voodoo-Connect delivers a live, broadcast-quality video and audio presentation and discussion from us to you and its streamed live right to your desktop and as many people as you need to invite. We can discuss your project, you can all see our samples, tour our facility and more – no need for a camera at your end because we don't see you or your colleagues.
Voodoo Connect – It's a great way for us all to discuss your project live and the quality is simply amazing.
Book your appointment now.
Q: Where can you use super-slim sign panels?
A: Our super-slim sign panels are at home anywhere that you can get a source of power to them – as long as the panel is located in a nice dry place indoors. Our panels won't work in exterior applications.
They come in a number of sizes with the biggest being about 1.2M X 600mm. That mean they do a great job as menus, window signs and more. We'll leave the application to you and your imagination – remember, we can put any message, picture or design on these panels.
In short, anywhere indoors that there's a need for a nice bright sign is within the abilities of our super-slim panels. They travel well so they're good for exhibitions and they're pretty tough too. If you have some ideas as to how you'd use our super-slim sign panels, we're all ears – read on.
There's no time like the present. You can chat with us online right now or leave us a message and we'll get back to you as soon as we're available.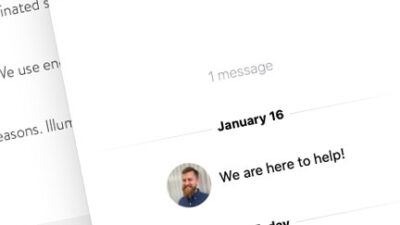 Working with Voodoo DesignWorks
Voodoo is an affordable and very capable designer, manufacturer and installer of energy efficient super slim illuminated signs. It costs nothing at all to explore options with Voodoo and there's lots of ways to do that:
You can call us on 01454 202070
We can call you.
We can set up a one-to-one or one-to-many online broadcast to show you what we do – you see us, but we don't see you.
We can send you a brochure that tells you a little more about us.
We can assemble a custom information pack for you if you tell us a little about your needs.
Voodoo DesignWorks is at your disposal. We'll make the bright, illuminated signs you need – at a price you, and the planet, can afford.
If you're ready to discuss your project we're ready to listen. Let's get your ideas on the table and move your sign project forward.