This page will help you if you need to deliver a cohesive, branded experience to visitors attending shopping centres and other large concentrations of retail outlets or experiential locations. Shopping Centre Signs from Voodoo will reflect your shopping centre's brand and its values and favourably halo those of your tenants. If your business is situated in a shopping centre, we can promote it and make your brand shine too.
Call Voodoo Now if you'd like to discuss your project or Email us and we'll get in touch at a time that suits you.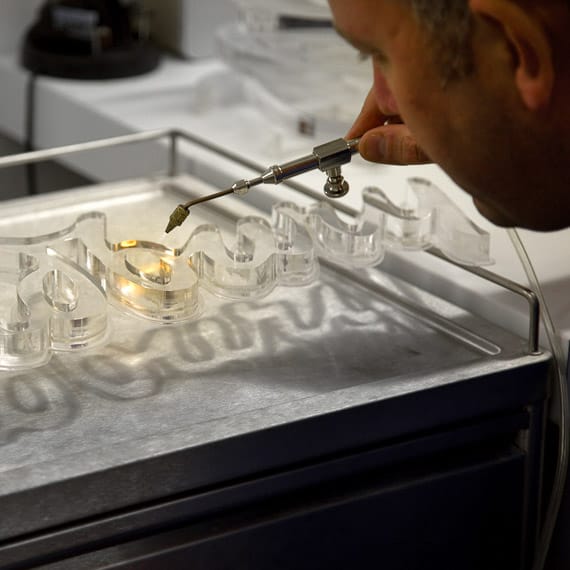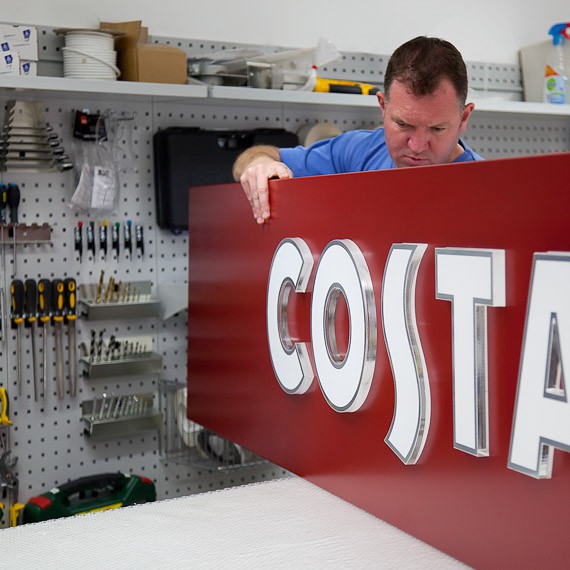 Q: What are shopping centre signs?
A: Shopping Centre Signage has a duty to both the business of the shopping centre tenant it promotes and identifies, and to the values of the shopping centre's brand. If either is allowed unrestrained use of space, the result is an uncoordinated and eclectic assemblage deficient in delivering anybody's needs. Consult The Voodoo DesignWorks, and this situation will be avoided.
Shopping Centres today need to be more than just concentrations of shops if they are to attract motivated visitors and justify rents to occupiers. Malls and centres need to promote themselves as attractive destinations and the available retail element is one component in this changing and developing formula.
Signage used in shopping centres has an obvious duty to identify the centres' occupiers. It must do so though within limits that ensure a harmonious overall look and feel that's mindful of the centre's brand and those of adjacent tenants. The Voodoo DesignWorks is an accomplished expert in delivering such signage and works with property owners and architects in designing and defining programmes that ensure such needs are met.
Signs designed expressly for use in shopping malls and in retail outlet centres are both effective in delivering the instant recognition brand owners desire, and in forming part or the destination centres' design and intent. To accomplish this, Voodoo considers all factors influencing from relative levels of illumination to scale; materials to in-store continuations.
Far from limiting the scope of branding, Voodoo's solutions present the shopping centre as a canvas where brands can amplify their impact on shoppers and visitors who are motivated to visit. Putting motivated shoppers within a few strides of brands they instantly and respect is a potent formula and it reflects positively on the worth of the shopping centre as a whole.
Signs for Shopping Centres are not signs as usual. Voodoo isn't just another sign company. Work with us and we'll help your business become a star and a star shopping centre tenant. If your shopping centre property needs to get its orientation aligned with a changing landscape you can come to Voodoo too. We'll help you put your property on the map and turn it into the destination that both businesses and shoppers want to visit.
Do it the Voodoo way.
Q: How are shopping centre signs made?
A: Signs for a shopping centre are produced by the Voodoo DesignWorks mindful of the needs of both the business the sign will promote and of the needs of the shopping centre too. That means design taken to a new level.
We will find the ways, means and materials needed to deliver signage that reflects the brand specification we're handed by our client while working within the available estate put at the shop's disposal by the property owner.
Voodoo's signage for shopping centres will be 100% compliant. So retail businesses do not have to worry about installing a sign that is ruled out of bounds and which requires removal or modification.
Where a centre chooses to legislate over relative light levels, we have the required technical expertise to ensure a compliant sign is delivered. We engineer our signing specifically to fit too. Shopping centres may require that signs are scaled to fit regulated spaces. Ours will fit like a glove.
Recognition is critical. Signs for shopping malls by Voodoo are not scaled-down and dilute apologies for signs used in other environments. They are made to deliver their full potential in the precise circumstances and locations they're designed to fit. One signs doesn't fit all. One sign company does though. It's Voodoo.
When we build a sign for a shopping centre, its installation often has to take place when the shopping centre is closed. We have teams that work continually in shopping centres nation-wide and we know how to operate. We're a responsible and considerate contractor that leaves no trace of our having been on site. Other than a great looking sign.
Signs for shopping centres are not like signs for other locations. Voodoo understands that. Why not work with a company that knows how shopping centres work today, and which is influencing the way they'll work in the future, too?
Refer to the examples, constructions and materials below:-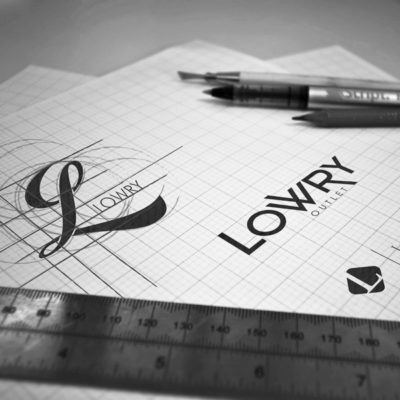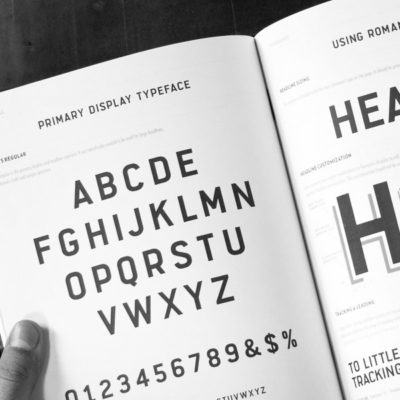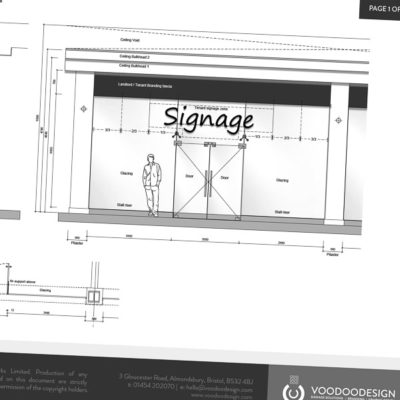 Shopping Centre Signs in Context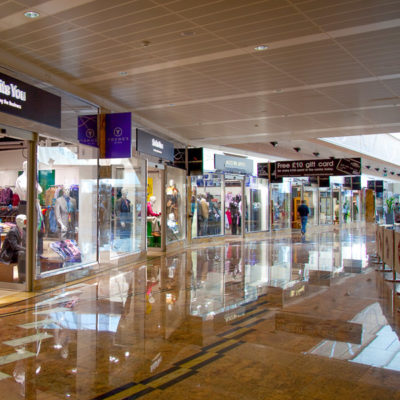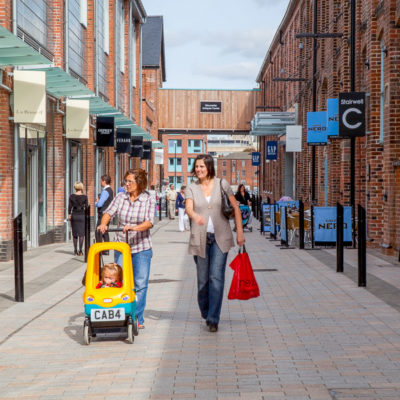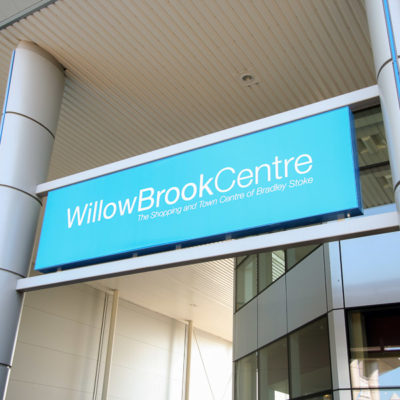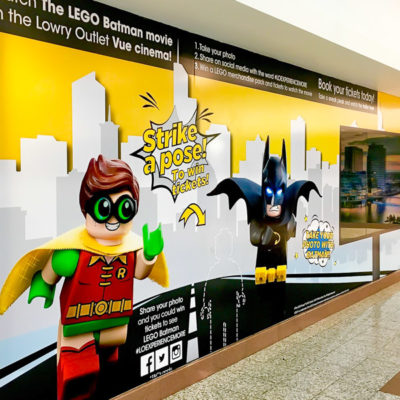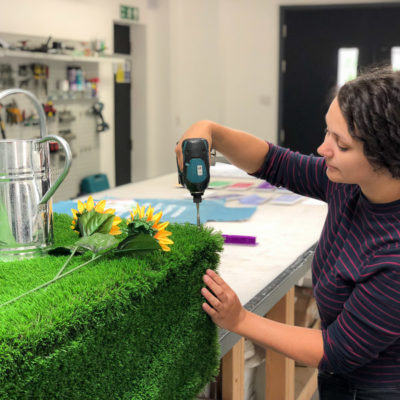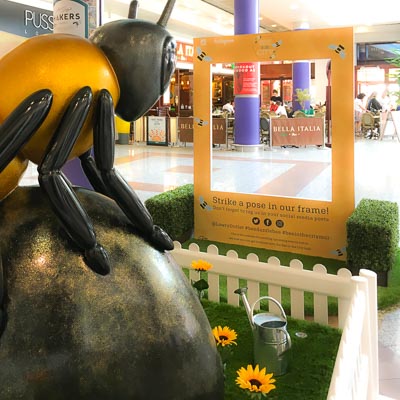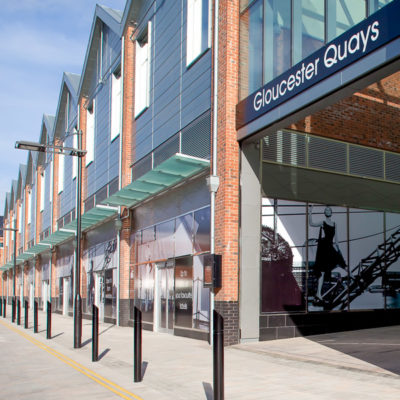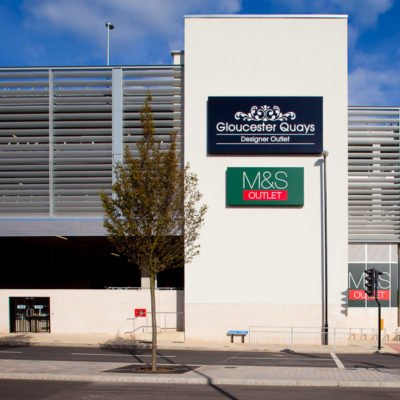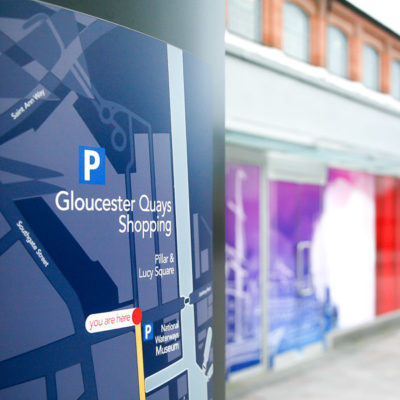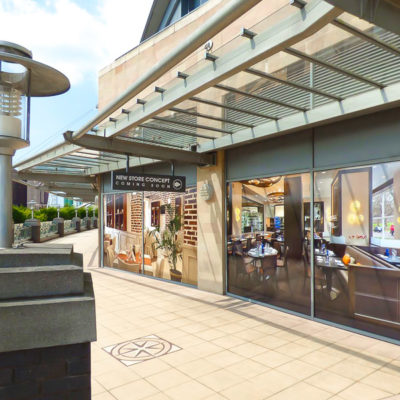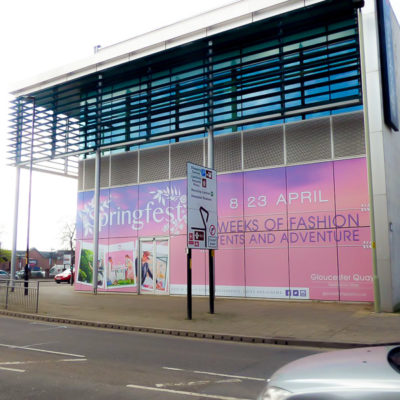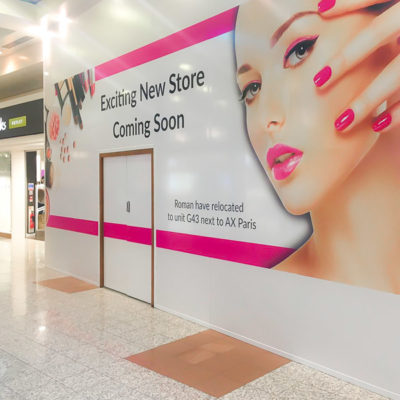 OR CALL US ON 01454 202070