ETCHED SIGNS AND DECORATIVE ETCHED LETTERS
This is a very specialised area of application that Voodoo DesignWorks has made its own. Work with us, and we can make it yours too.
Flat cut metal letters look pretty crisp and they're very widely used in fascia signing. What might not be obvious is that we can make metal letters at all sorts of sizes and we can decorate the faces of them with etched patterns. The possibilities are exciting to say the least. And talk about attractive!
We can etch detail in brass and stainless metal signs too. We can fill the etched detail with contrasting colour of leave the raw metal to do the job. Either way, we create something that's much more distinctive and that we'd argue is more effective in its role too.
This is a great example of how Voodoo DesignWorks is Creative To The Core. Put that energy to work on your sign project.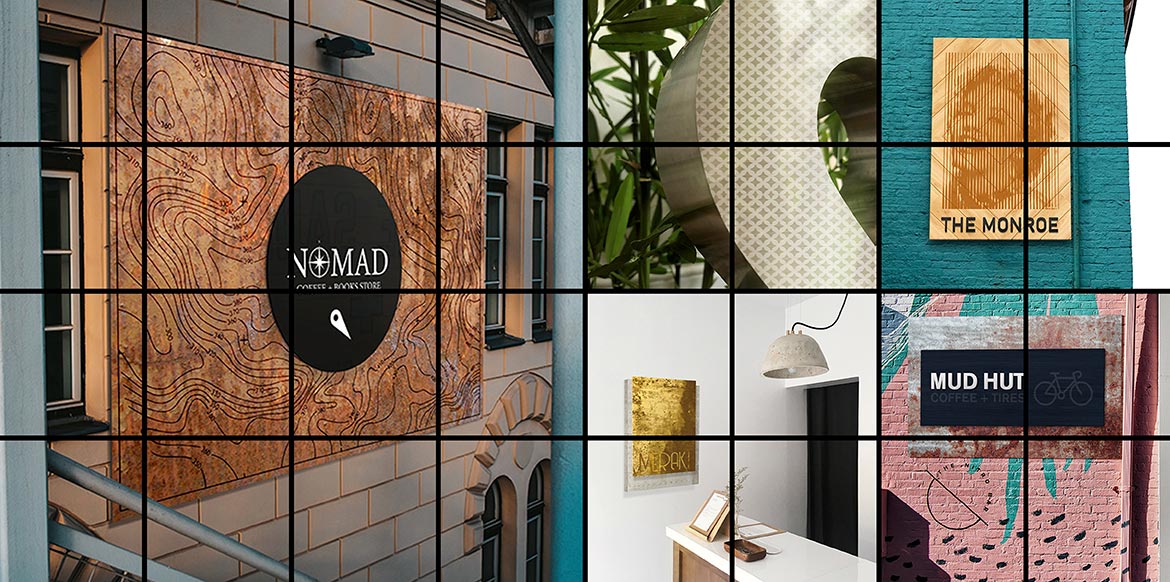 CLICK ON ANY PICTURE AND WE'LL SEND YOU A PERSONALISED INFORMATION PACK
WE DESIGN
ETCHED SIGNAGE
AND LETTERING…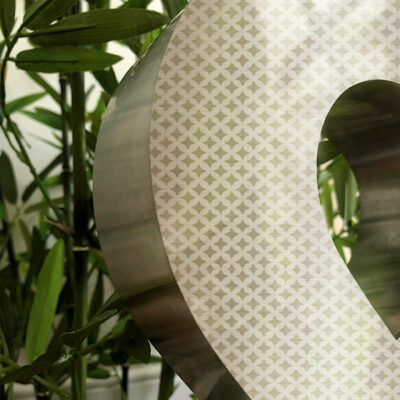 WE MAKE
ETCHED
METAL SIGNS…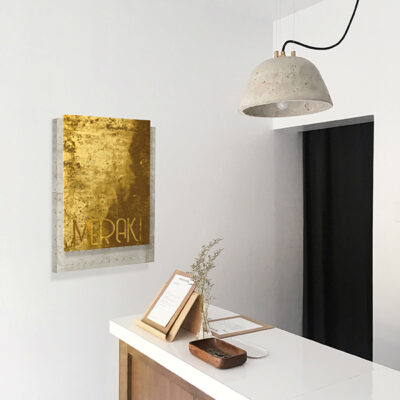 WE INSTALL
ETCH METAL
LETTERING AND SIGNAGE…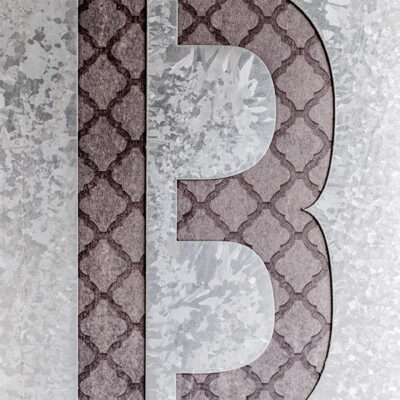 Let's send you a brochure…
It's amazing what the Voodoo DesignWorks could do for you. It's all in our brochure and we have one with your name on it.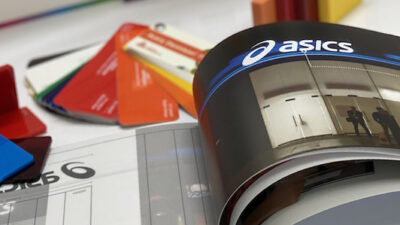 Q: What are etched signs and lettering?
A: Etched signs in their most familiar form are simply metal plates or plaques, optionally mounted on a secondary carrier like a wooden blank. The picture, detail or lettering needed is physically etched deep into the metal.
Etched detail can also be made in metal sign components so, for example, we could cut or fabricate a letter from, say, stainless steel, and etch detail into its face. Some great effects are possible.
Etching leaves deep, physical markings in the metal. For that reason, etched signs last for decades. When and if they do start getting a bit crusty, they can be refurbished. They're great value.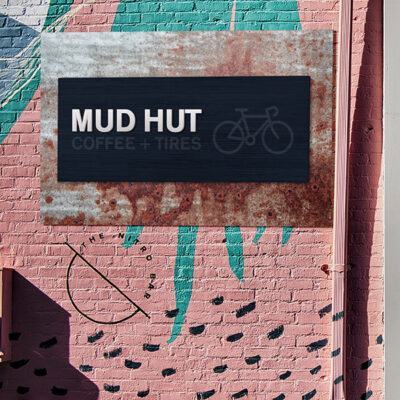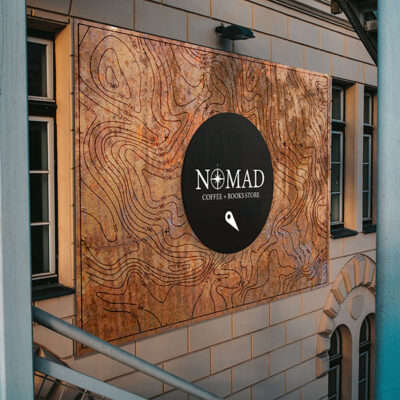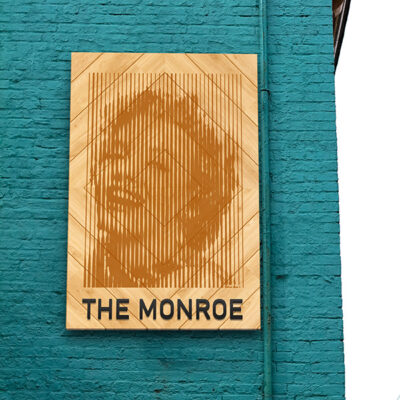 Q: How are etched signs made?
A: The process isn't that simple. It starts with a piece of metal and that needs protecting with a stencil. Once the plate or element is stencilled, it's subject to bombardment of a chemical that removes metal where it's exposed.
The stencil is generated with a photo-resist. That means it can have a lot of fine detail in it if needed. Done carefully, we can even deal with basic pictures.
The etched areas of metal are next filled with paint or other colourants. That's done by hand and it's skilled job. Any number of colours are possible, it depends on the detail really.
Book an online presentation and discussion with us at a time that suits you.
Voodoo-Connect delivers a live, broadcast-quality video and audio presentation and discussion from us to you and its streamed live right to your desktop and as many people as you need to invite. We can discuss your project, you can all see our samples, tour our facility and more – no need for a camera at your end because we don't see you or your colleagues.
Voodoo Connect – It's a great way for us all to discuss your project live and the quality is simply amazing.
Book your appointment now.
Q: Where can I use etched signs?
A: Great news. Etched signs are so tough, they work anywhere. Indoors or out. Even in very hostile conditions where they're battered by wind, weather and anything else.
Etched signs are pure class though. So they sit comfortably in prestigious surroundings and they don't let the show down. Quite the opposite. They reflect quality and halo brands wonderfully well. Use them anywhere.
There's nothing practical that stops you using etched signs anywhere. Cost isn't prohibitive either. This is an option you'll want to explore so how about getting in touch with Voodoo DesignWorks?
There's no time like the present. You can chat with us online right now or leave us a message and we'll get back to you as soon as we're available.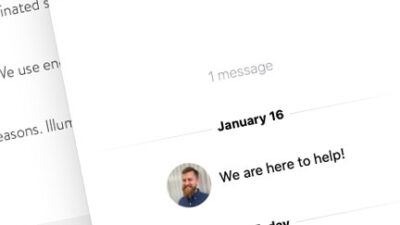 Working with Voodoo DesignWorks
Voodoo is an affordable and very capable designer, manufacturer and installer of etched signs and letters. It costs nothing at all to explore your options with Voodoo and there's lots of ways to do that:
You can call us on 01454 202070
We can call you.
We can set up a one-to-one or one-to-many online broadcast to show you what we do – you see us, but we don't see you.
We can send you a brochure that tells you a little more about us.
We can assemble a custom information pack for you if you tell us a little about your needs.
Voodoo DesignWorks is at your disposal. We'll make distinctive etched signage for you – and we'll do so at a price you'll like.
If you're ready to discuss your project we're ready to listen. Let's get your ideas on the table and move your sign project forward.