WE MAKE ENERGY EFFICIENT ILLUMINATED SIGNS
If you find your green-streak at odd with your entrepreneurial one, don't worry. You can have a sign that shines through the darkest night without burning through all our resources too.
Forget the illuminated signs of yesteryear – Voodoo DesignWorks has. Instead, think in terms of modern illuminated signs that really pump out the lumens without eating us all out of precious Watts. Voodoo DesignWorks' illuminated signs are wonderfully efficient.
There's more to our signs than simple efficiencies. They tend to look after themselves too. Once, we would have been looking at regular and costly interventions to keep signs looking good. Today, the only attention illuminated signs need or get is from the prospective customers they attract.
You don't need a stone-age sign. You need a modern, energy-efficient one – from Voodoo DesignWorks.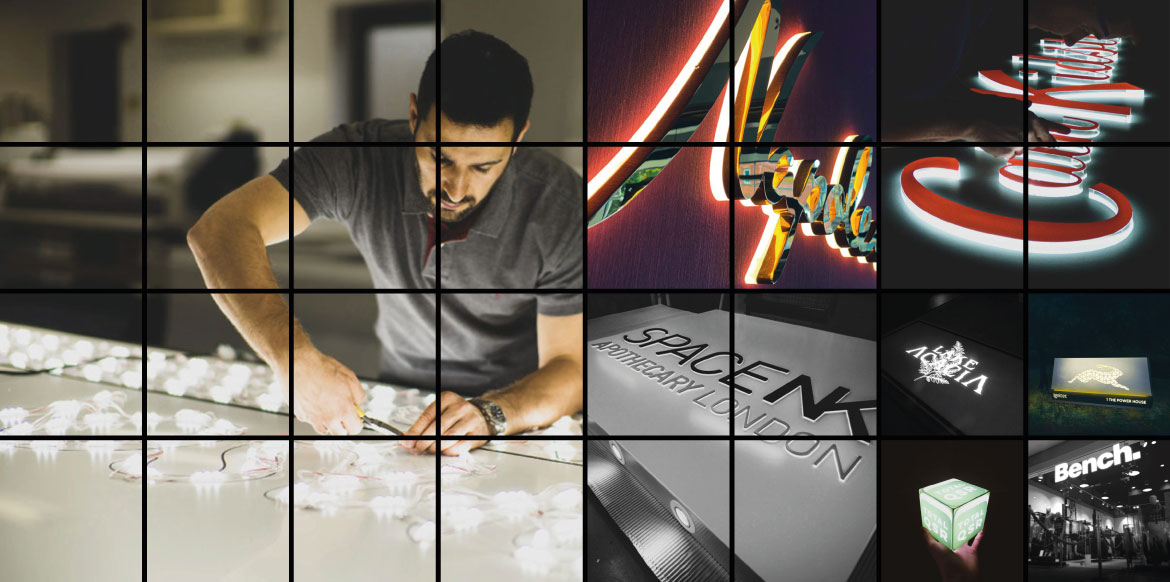 CLICK ON ANY PICTURE AND WE'LL SEND YOU A PERSONALISED INFORMATION PACK
WE DESIGN
ENERGY EFFICIENT
ILLUMINATED SIGNS…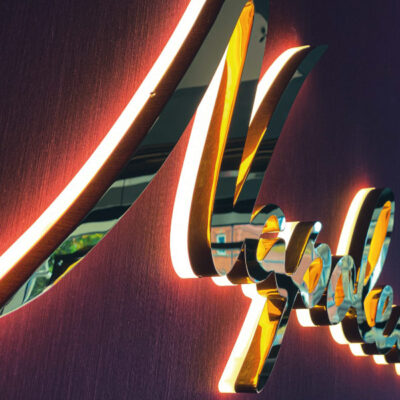 WE MAKE
ENERGY EFFICIENT
ILLUMINATED SIGNS…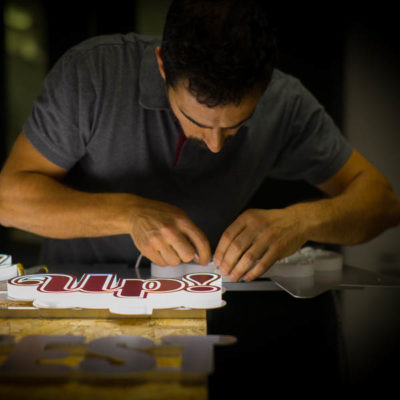 WE INSTALL
ENERGY EFFICIENT
ILLUMINATED SIGNS…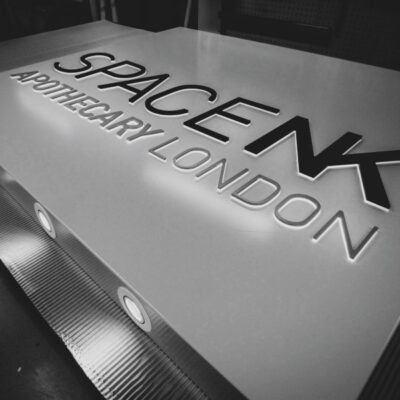 Let's send you a brochure…
It's amazing what the Voodoo DesignWorks could do for you. It's all in our brochure and we have one with your name on it.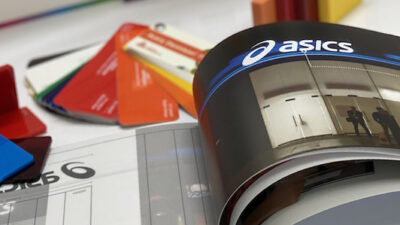 Q: What are energy efficient illuminated signs?
A: Energy efficient illuminated signs are signs that are designed around modern illumination sources and that use the light those sources generate in the most efficient way we know. In the old days, signs were crammed with temperamental light sources including fluorescent tubes. Today, we're all about lighting signs, not heating them, so we use special LEDs.
Despite gravitating to LEDs, there's a lot we can do with an illuminated sign. Light of practically any colour is possible, whether through the materials used or theatrical light controls. Don't think you'll be sacrificing brightness either. You can still pump our the light in the measure needed.
One benefit of using energy efficient light sources is that they are compact and simple to install in a signage structure. That helps when it comes to design. In the old days, signs were little more than boxes filled with tubes. Today, they can be much more attractive. And affordable.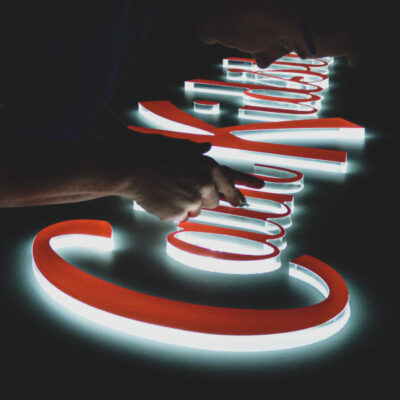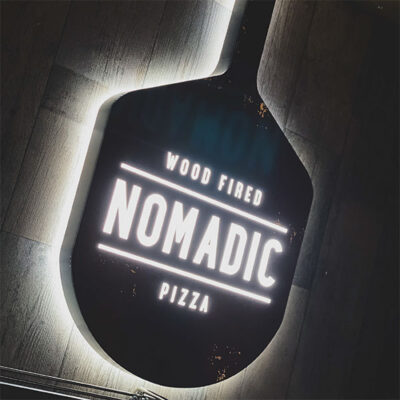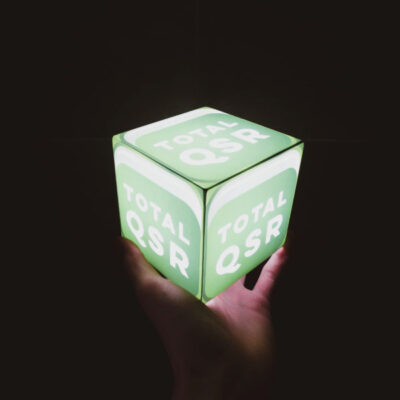 Q: How are energy efficient illuminated signs made?
Energy efficient signage isn't made the way that older signs were. Generally speaking, it's the same kind of machining and assembly requirement but the materials are different. Next generation diffusing materials are used to help the light get out evenly. Specialist tapes have replaced rivets, welds and screws. Modern energy efficient illuminated signs use less material in the making too.
There are end-of-life plans for modern energy efficient illuminated signs too. They are easily separated into the components that comprise them. Electronic components are compliant with moderns standards. Metals used can be reclaimed. The plastics are high grade and suitable for remaking too.
Making signs energy efficient means getting more out of what you put in it. That's not difficult. It just takes a deliberate approach. Light for light's sake doesn't work. Every Watt has to earn its keep. That's why we build illuminated signage the way we do. And it's why they function so well.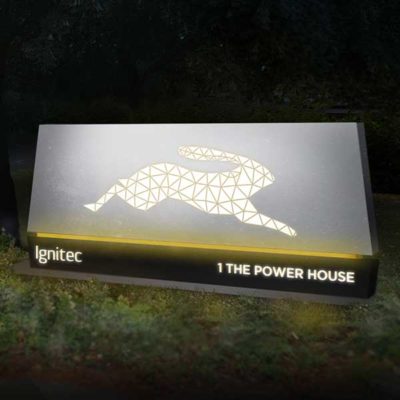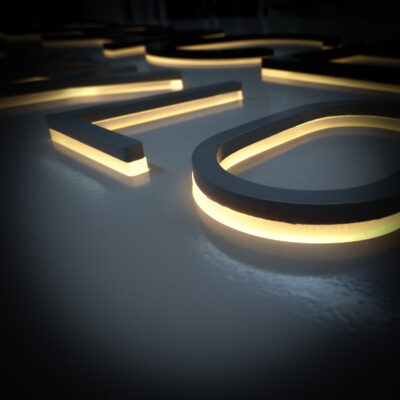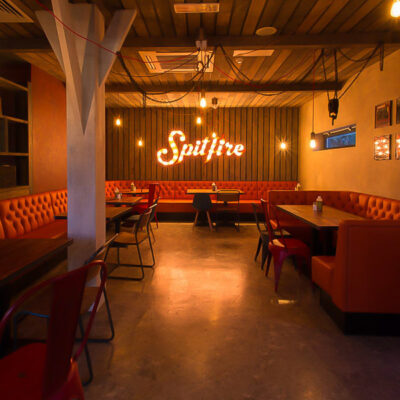 Book an online presentation and discussion with us at a time that suits you.
Voodoo-Connect delivers a live, broadcast-quality video and audio presentation and discussion from us to you and its streamed live right to your desktop and as many people as you need to invite. We can discuss your project, you can all see our samples, tour our facility and more – no need for a camera at your end because we don't see you or your colleagues.
Voodoo Connect – It's a great way for us all to discuss your project live and the quality is simply amazing.
Book your appointment now.
Q: Where can energy efficient illuminated signage be used?
A: Energy efficient illuminated signs work anywhere the illuminated signs of old worked and in thousands of places they simply didn't. That means outdoors signs work indoors too. Big signs have become small, and deep ones slim. There's so much more that modern energy efficient signs can do.
You can put an illuminated signage structure to work anywhere you need to advertise a business or identify a space or place. They're typically low voltage devices so that makes them safer. They're more compact and configurable, that makes them easier to install where needed. They pump out light, not heat – that increases options too.
Voodoo DesignWorks can put energy efficient illuminated signage to work for you in more ways and places than you probably know. Getting the right sign starts with getting in touch and that costs nothing. Read on:
There's no time like the present. You can chat with us online right now or leave us a message and we'll get back to you as soon as we're available.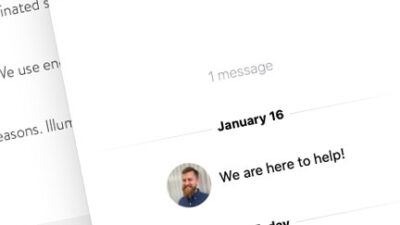 Working with Voodoo DesignWorks
Voodoo is an affordable and very capable designer, manufacturer and installer of energy efficient illuminated signage. It costs nothing at all to explore options with Voodoo and there's lots of ways to do that:
You can call us on 01454 202070
We can call you.
We can set up a one-to-one or one-to-many online broadcast to show you what we do – you see us, but we don't see you.
We can send you a brochure that tells you a little more about us.
We can assemble a custom information pack for you if you tell us a little about your needs.
Voodoo DesignWorks is at your disposal. We'll make the bright, illuminated signs you need – at a price you, and the planet, can afford.
If you're ready to discuss your project we're ready to listen. Let's get your ideas on the table and move your sign project forward.