RIM AND RETURN LETTERS
Rim and return letters deliver legibility and great looks regardless of whether they're lit…
'Rim and return' describes a construction that's used to build dimensional logos and lettering. The construction comprises a 'face' which is typically made from a specialist plastic such as Perspex, a 'rim' around the edge of the face in a contrasting material, and the 'return' which defines the apparent thickness of the overall fabrication.
The net result is a letter or a logo with a very distinct dimensional quality. The letter can be lit from within so the light emits from the letter face and halo lighting that's emitted from the back is possible too.
Rim and return contractions are possible in a wide range of sizes, materials and colour combinations. They're suitable for interior or exterior applications and can be mounted on practically any surface.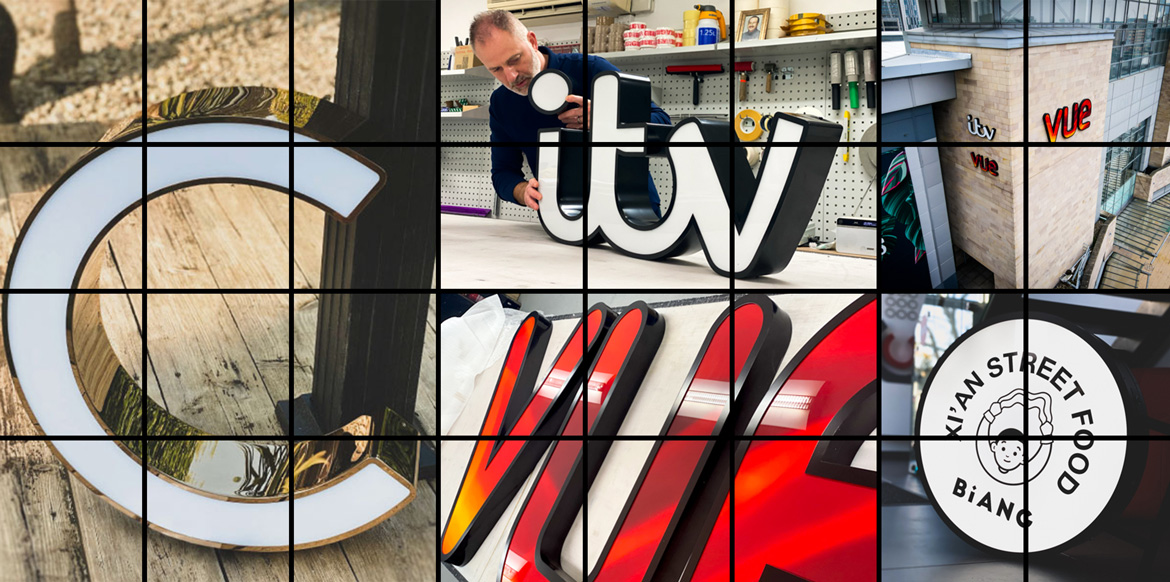 CLICK ON ANY PICTURE AND WE'LL SEND YOU A PERSONALISED INFORMATION PACK
WE DESIGN
RIM AND RETURN LETTERS…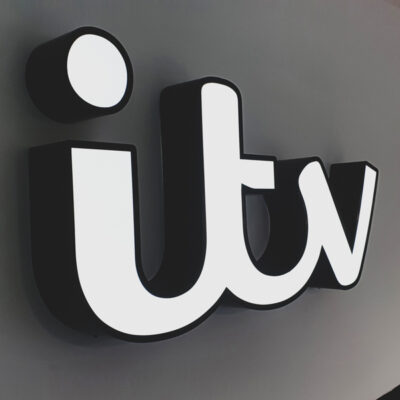 WE MAKE
RIM AND RETURN LETTERS…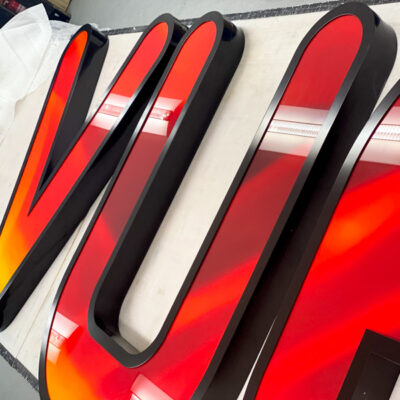 WE INSTALL
RIM AND RETURN LETTERS…
Let's send you a brochure…
It's amazing what the Voodoo DesignWorks could do for you. It's all in our brochure and we have one with your name on it.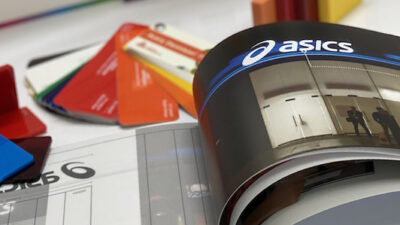 Q: What are rim and return letters?
A: Rim and return letters are stand-alone letter forms fabricated from bespoke components. The distinguishing feature that makes a rim and return letter, is the face retaining rim and the letter's return edge.
Rim and return letters are highly dimensional. They look substantial and so are typically comprised of larger letter sizes. The rim around the letter's face can be vestigial or very substantial. It can be functional or cosmetic.
Because the rim forms an outline of the letter shape, some typefaces are better suited to this construction than others. Voodoo DesignWorks won't let you make the wrong decision. Speak to us and you'll get the right lettering.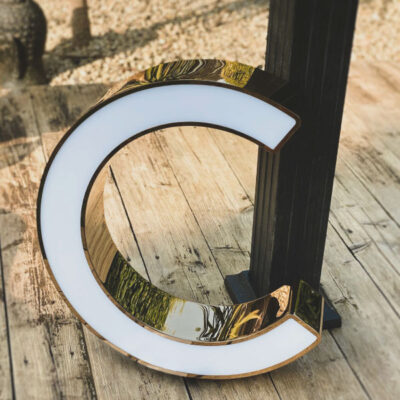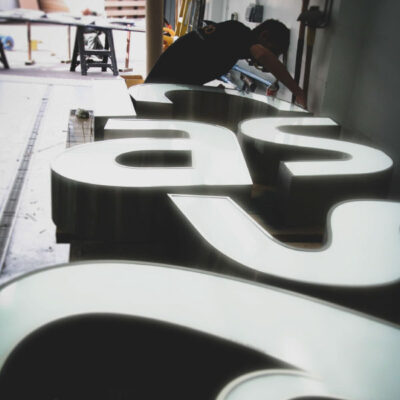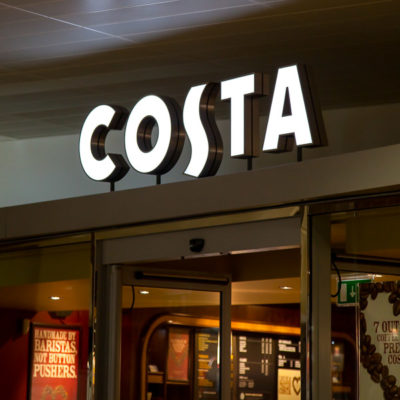 Q: How are rim and return letters made?
A: Rim and return letters are fabricated from bespoke component parts that are produced from sheet metals or plastics processed on a routing machine or a cutting laser. Occasionally the parts may be cut using a special saw.
The parts are then formed by bending or heating as needed and then fixed together using hidden solder joints or chemical welds if the construction medium is Perspex. The assembled letters are then provided with a fixing means.
Finishing may form part of the letter's build. Options include painting, stove enamelling, staining or anodising. Finished letters are typically outdoor durable and last many years before refurbishment is needed.
Book an online presentation and discussion with us at a time that suits you.
Voodoo-Connect delivers a live, broadcast-quality video and audio presentation and discussion from us to you and its streamed live right to your desktop and as many people as you need to invite. We can discuss your project, you can all see our samples, tour our facility and more – no need for a camera at your end because we don't see you or your colleagues.
Voodoo Connect – It's a great way for us all to discuss your project live and the quality is simply amazing.
Book your appointment now.
Q: Where can rim and return letters be used?
A: Rim and return lettering, and logos, typically form part of a grouping of such elements and are thus made into signs for mounting to walls, shop fronts and other surfaces.
They work indoors and out but are most commonly encountered in the form of external illuminated signs. They are prized for their impact and legibility and so are common in retail situations.
Rim and return letter constructions can be miniaturised and used for very high quality architectural signage applications. Such lettering is usually made from a metal and plastic combined and reflects the quality of its surroundings. Typically priced at a premium to lettering made from alternative constructions, such lettering really needs to be seen. That's something we can arrange – read on.
There's no time like the present. You can chat with us online right now or leave us a message and we'll get back to you as soon as we're available.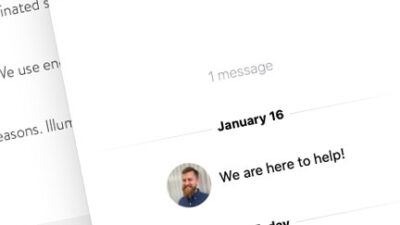 Working with Voodoo DesignWorks
Voodoo is an affordable and very capable designer, manufacturer and installer rim and return lettering signs. It costs nothing at all to explore options with Voodoo and there's lots of ways to do that:
You can call us on 01454 202070
We can call you.
We can set up a one-to-one or one-to-many online broadcast to show you what we do – you see us, but we don't see you.
We can send you a brochure that tells you a little more about us.
We can assemble a custom information pack for you if you tell us a little about your needs.
Voodoo DesignWorks is at your disposal. We'll make the rim and return lettering you need – at a price you can afford.
If you're ready to discuss your project we're ready to listen. Let's get your ideas on the table and move your sign project forward.