WE MAKE PROJECTING SIGNS
Projecting signs make passers buy. That's because prospective customers can see them from a long way off and from positions where your shop front sign may not be visible.
A projecting sign does exactly that – it projects outward from the vertical surface it's mounted to so that it extends over the pedestrian walk-way. Projecting signs demand attention and can be made from a huge variety of materials in illuminated and non-illuminated variations. They partner perfectly with shop front or fascia signs.
We've lost count of how many projecting signs we've made for businesses. That's not to say we're tired of the job. Voodoo DesignWorks' projecting signs add little to the cost of a project but they throw a very big punch in terms of impact.
Let Voodoo DesignWorks get a few ideas in front of you and you'll see just how powerful such simple and inexpensive signs can be.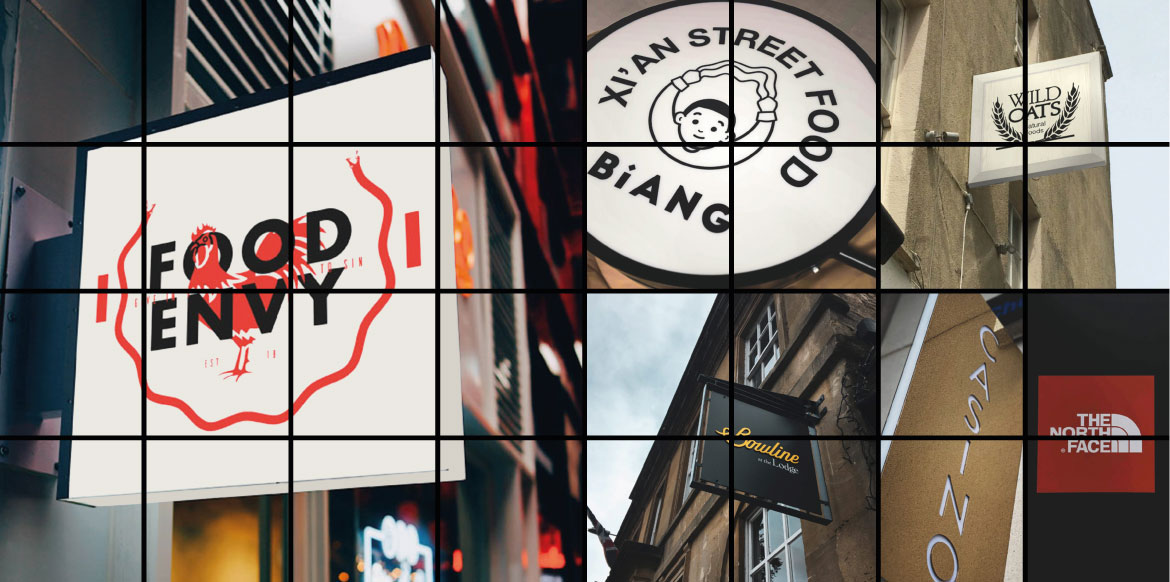 CLICK ON ANY PICTURE AND WE'LL SEND YOU A PERSONALISED INFORMATION PACK
WE DESIGN
PROJECTING SIGNS…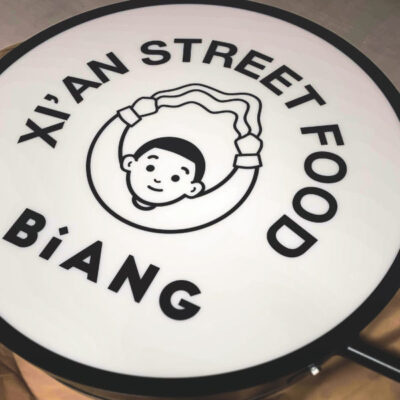 WE MAKE
PROJECTING SIGNS…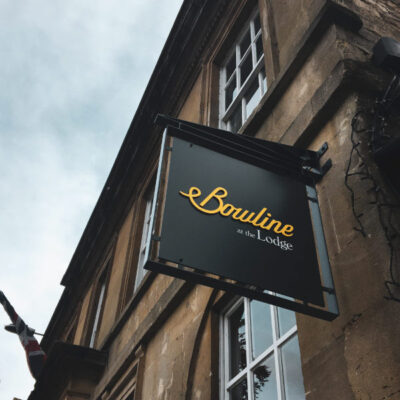 WE INSTALL
PROJECTING SIGNS…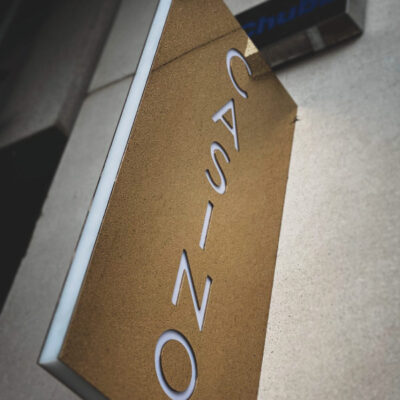 Let's send you a brochure…
It's amazing what the Voodoo DesignWorks could do for you. It's all in our brochure and we have one with your name on it.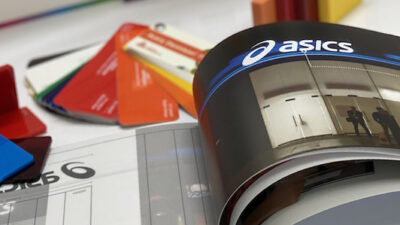 Q: What is a Projecting Sign?
A: Projecting signs are usually found fixed to shop fronts well above head height. Instead of spanning the shop front, they emerge at a perpendicular angle to the fascia and so 'project' over the pavement or walkway in front of the shop.
Projecting signs extend the reach of a shop or business brand because they are visible from angles at which normal facia signs can't be seen. Sometimes referred to a 'blade signs,' projecting signs often form a part of an ensemble of signage elements that includes a shop front sign.
Projecting signs are very often found in shopping centres. This is because most foot traffic approaches the businesses in a shopping centre from angles at which the shop front, and thus the shop front fascia, can't be seen. Projecting signs, approached from the same angle, are, by contrast very visible.
Blade signage or projecting signage can, on occasion, involve a hanging bracket which may be very ornate or simply functional. Projecting signs hanging from brackets are typically stabilised so as to prevent them being damage from fast winds.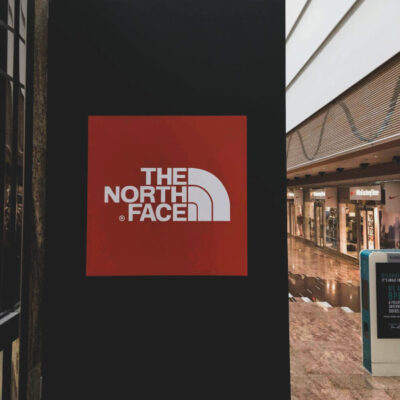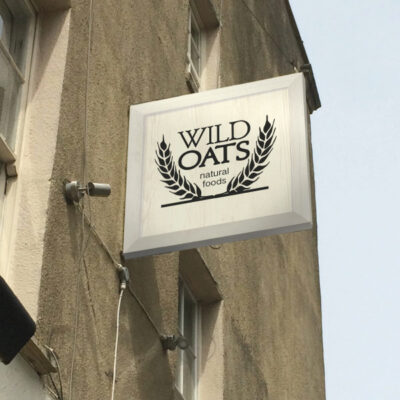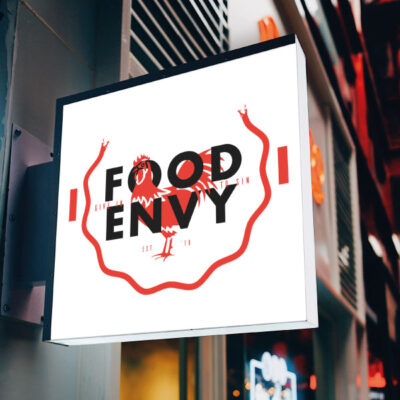 Q: How are Projecting Signs made?
A: Projecting signage is typically custom designed and fabricated using very durable sign making materials such as acrylic, metal and quality wood. Among the most common constructions used for modern projecting signs is a double formed pan made from a routed composite material or aluminium. This assembly can then be painted and have letting applied to it or it can be routed and have other routed elements pushed through the resulting apertures in the pan.
Projecting signs can be supplied in either lit, or non-lit variations. Illuminated projecting signs almost exclusively utilise LEDs for the light source. Illumination can be either provisioned internally within the sign's construction or externally to light it from either one of both of its sides.
Projecting signage can be made in abstract shapes. Such shapes often form outlines of logos or other design elements the shape may contain. Such signs sometimes involve complex construction detail but automated production techniques keep costs reasonable and delivery times realistic.
Book an online presentation and discussion with us at a time that suits you.
Voodoo-Connect delivers a live, broadcast-quality video and audio presentation and discussion from us to you and its streamed live right to your desktop and as many people as you need to invite. We can discuss your project, you can all see our samples, tour our facility and more – no need for a camera at your end because we don't see you or your colleagues.
Voodoo Connect – It's a great way for us all to discuss your project live and the quality is simply amazing.
Book your appointment now.
Q: Where can projecting signs be used?
A: Projecting signs have limited applications and so are very narrowly talented when it comes to doing the great job they do. They're made like other fabricated shop signs but they are designed to be mounted so as to get noticed from a different angle.
You can use projecting signs anywhere there's available height to position them and where there's passing foot or motor traffic who'll notice that they are there. Over the top of a pavement outside a shop is a great example.
Projecting signs are popular in shopping centres too and they partner well with fascia signage. A matching pair is a great idea and something we do a lot of at Voodoo. Your options are immense and it starts with getting in touch. Read on.
There's no time like the present. You can chat with us online right now or leave us a message and we'll get back to you as soon as we're available.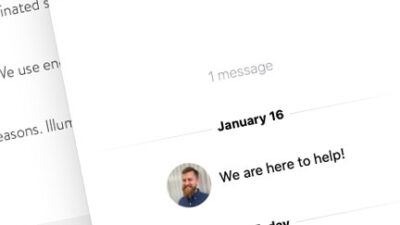 Working with Voodoo DesignWorks
Voodoo is an affordable and very capable designer, manufacturer and installer of projecting signage. It costs nothing at all to explore options with Voodoo and there's lots of ways to do that:
You can call us on 01454 202070
We can call you.
We can set up a one-to-one or one-to-many online broadcast to show you what we do – you see us, but we don't see you.
We can send you a brochure that tells you a little more about us.
We can assemble a custom information pack for you if you tell us a little about your needs.
Voodoo DesignWorks is at your disposal. We'll make the projecting signs your business needs – at a price you can afford.
If you're ready to discuss your project we're ready to listen. Let's get your ideas on the table and move your sign project forward.