WINDOW COLOURISING
If there's an expanse of glass somewhere in or around your business or dwelling, please ask us about the possibilities that our modification and colourisation services deliver.
We can totally transform anonymous looking glazed surfaces with the application of very durable crystal-clear coloured films. The effect nods toward stained glass. The technology, however is bang up to date and allows us to entertain design possibilities that you may not even be aware of.
Nature did everybody a favour when glass was made crystal clear and so totally transparent. Nothing says you can't have the views through, and the light, and yet still colour things up. You'll be inspired with the things that we can accomplish. You will like our prices too.
All of our window work is bespoke. Put the power of Voodoo DesignWorks to work for your windows.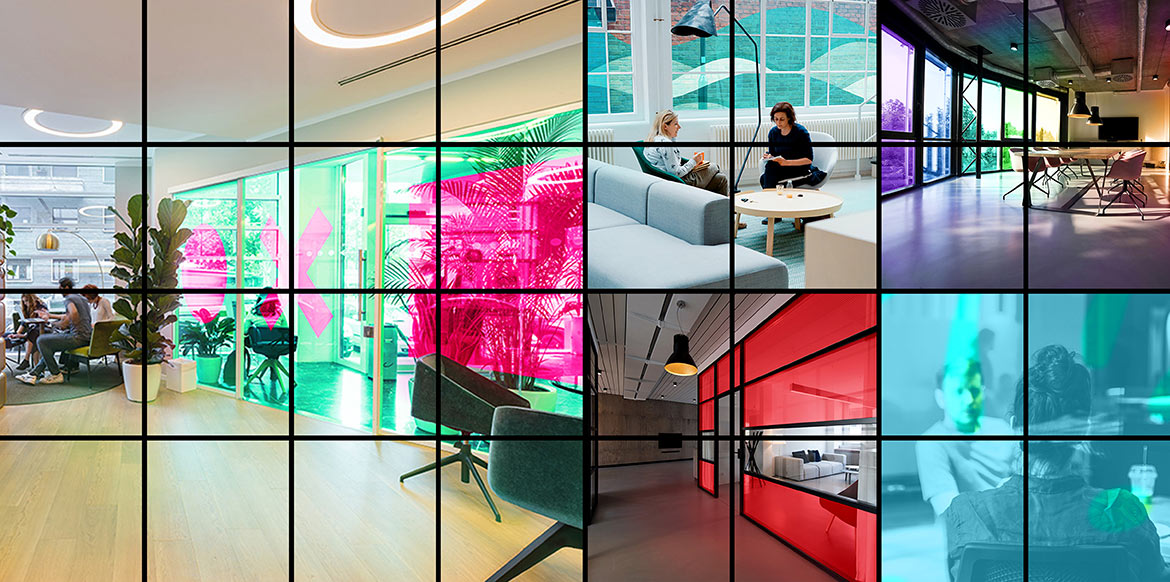 CLICK ON ANY PICTURE AND WE'LL SEND YOU A PERSONALISED INFORMATION PACK
WE DESIGN WINDOW
COLOURINGS TREATMENTS…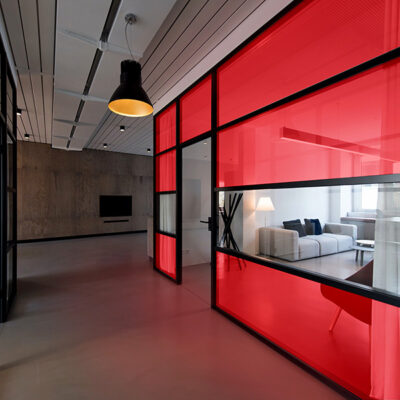 WE MAKE WINDOW
COLOURINGS TREATMENTS…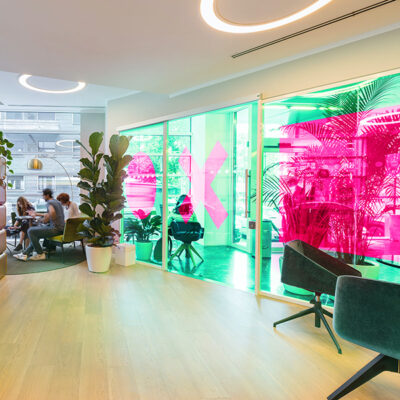 WE INSTALL WINDOW
COLOURINGS TREATMENTS…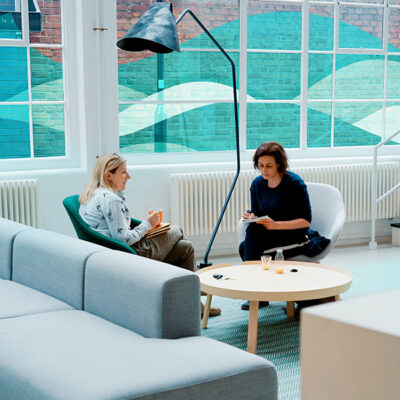 Let's send you a brochure…
It's amazing what the Voodoo DesignWorks could do for you. It's all in our brochure and we have one with your name on it.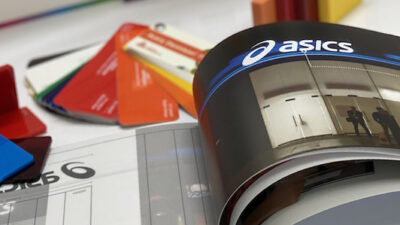 Q: What are window colouring treatments?
A: Window colouring treatments, or coloured manifestation markings, comprise special self-adhesive films, cut into shapes which are then arranged into designs and stuck to windows, office partitions, and other glazed surfaces.
The treatment lasts for many years, but can be thought of as temporary because it's easy to remove. The treatment changes the body colour of the glass and has applications which include decor, functional glass marking and branding.
Many films exist that can be used to treat windows. These can be used in combination with the coloured window treatment, to make messages more distinct, or to enhance decorative effects.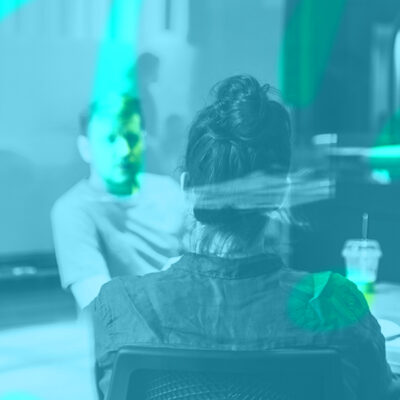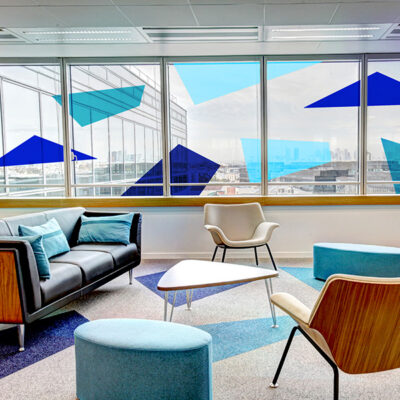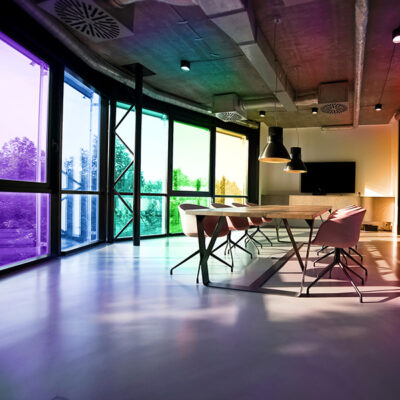 Q: How are window colouring treatments made?
A: The colouring treatments begin with a filmic material which is cut by a computer plotter and then fixed to a special transfer tape. This tape, is positioned upon the window glazing and then removed leaving the coloured film in situ.
Many different colours exist in the range of films that we use and these colours can be combined into attractive designs. It is possible, using other films as part of the design, to include printed elements or elements that block the view through the window.
Once the assembled film is installed, it will have completely transformed the glazed surface to which it is applied. The view through will have been maintained, but it will of course now look coloured.
Book an online presentation and discussion with us at a time that suits you.
Voodoo-Connect delivers a live, broadcast-quality video and audio presentation and discussion from us to you and its streamed live right to your desktop and as many people as you need to invite. We can discuss your project, you can all see our samples, tour our facility and more – no need for a camera at your end because we don't see you or your colleagues.
Voodoo Connect – It's a great way for us all to discuss your project live and the quality is simply amazing.
Book your appointment now.
Q: Where can I use window colouring treatments?
A: The main areas for application of coloured window treatments is expanses of glazing in buildings, on glazed surfaces such as office partitions, and other transparent panels. The treatment has also been used on mirrors with great success.
Because it's mainly decorative, it's popular in the public areas of hotels. It's also used as a decorative device on the windows of restaurants, shops, and other retail establishments.
If you represent a design agency, shop-fitter, or interiors company, we speak the same language as you and would be happy to discuss your needs. We also work directly with you the end user, and can talk your project through. Here is how you can get in touch with us.
There's no time like the present. You can chat with us online right now or leave us a message and we'll get back to you as soon as we're available.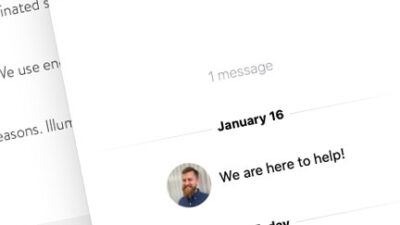 Working with Voodoo DesignWorks
Voodoo is an affordable and very capable designer, manufacturer and installer of window markings. It costs nothing at all to explore your options with Voodoo and there's lots of ways to do that:
You can call us on 01454 202070
We can call you.
We can set up a one-to-one or one-to-many online broadcast to show you what we do – you see us, but we don't see you.
We can send you a brochure that tells you a little more about us.
We can assemble a custom information pack for you if you tell us a little about your needs.
Voodoo DesignWorks is at your disposal. We'll make and install the coloured window marking package that suits you best. It cost nothing to start a conversation with Voodoo DesignWorks and you'll like the price of our products too.
If you're ready to discuss your project we're ready to listen. Let's get your ideas on the table and move your sign project forward.