This page will be of help to you if you need to research or buy shop front signs for retail premises, for restaurants or for any enterprise with a facia or frontage bordering a pedestrianised walkway, road or shopping centre thoroughfare including hotels. The Voodoo DesignWorks has a proven expertise in designing and installing signs for shopfronts. We'd love to take a look at your project.
Call Voodoo Now if you'd like to discuss your project or Email us and we'll get in touch at a time that suits you.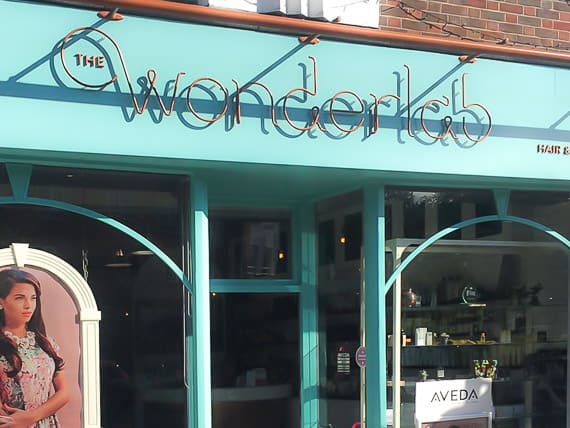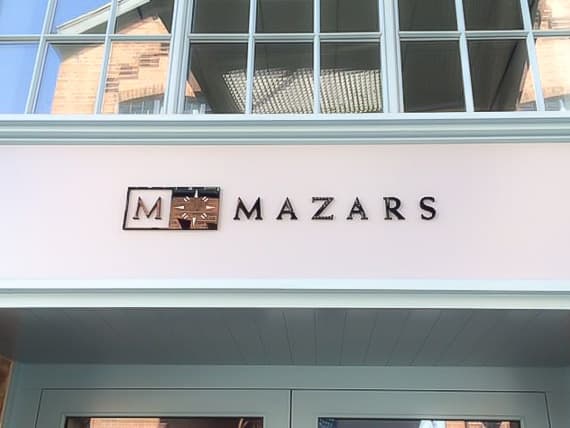 Book an online presentation and discussion with at a time that suits you.
Voodoo-Connect delivers a live, broadcast-quality video and audio presentation and discussion from us to you and its streamed live right to your desktop and as many people as you need to invite. We can discuss your project, you can all see our samples, tour our facility and more – no need for a camera at your end because we don't see you or your colleagues.
Voodoo Connect – It's a great way for us all to discuss your project live and the quality is simply amazing.
Book your appointment now.
Q: What are shop front signs?
A: Shop front signs, sometimes known as fascia signs, are a form of retail signage that is used to brand retail premises and in particular shops, restaurants and similar enterprises.
Typical business signs for shops are mounted above the shop's main doors and windows and usually span the entire frontage of the building housing the shop in question. Shop signs usually have to both reflect the brands of the shops' operators and announce their premises' location.
A sign for a shopfront can be either illuminated, or non illuminated. It can be made of modern materials or, in the case of a vintage sign for a diner or shop, it can be made from reclaimed material or modern materials treated with specialist finishes so that those material have a look of age or a patina.
A typical non-illuminated fascia sign may be constructed from modern plastics and framed in a metal containment system. Such a sign will be colourful and attractive but obviously only as good as the prevailing available light at night. Where better stand-out is desired, illuminated signage may be the better option. Voodoo can advise.
Illumination for a shop's signage can take many forms. With the rise of brand values taking their influence from the traditional, sources of illumination that light the shop sign from the front and are in themselves an attractive and decorative vintage feature and becoming more popular. Voodoo can propose such lighting and design retail signage around it too.
Backlit shop signs and lit facias are typically constructed using LEDs for ease and energy efficiencies. Such signs can be notably thinner and have a lower component count making them less expensive and easier to work with.
When choosing a sign for a shop frontage, it is work remembering that the installation is a long-term fixture. Signs in situ can be maintained and worked on, but wholesale changes because of the bespoke sign design for shops with a brand to promote, are not trivial.
Signs reflect much of the character of the businesses they identify so it's important that they are designed with brand values in mind. Voodoo understands this and delivers shop signing solutions that perfectly reflect brand and business. The first step on the journey to a great looking sign is easy. Call Voodoo and we'll get the ideas flowing.
Shop fronts were made for signs. Let Voodoo make signs for you.
Q: How are shop front signs made?
A: Shop front signs are minor feats of engineering. They also embody electrical components, welded metal and formed plastics. Once installed though, none of this is apparent – or rather it shouldn't be. A sign should be appreciated for the impact made by the sum of its parts. Signs made by Voodoo achieve just that.
We make signs for shop and restaurants by working with components made on an entirely bespoke basis. The construction we elect to use is a function of the sign's size, it's location and its aesthetic qualities.
Large signs may be built around a fabricated armature for structural reasons. Such signs for retail premises will often feature fabricated elements supported by an armature.
Individual built up letters in stainless steel and other durable materials are commonly specified for high-end shop fronts. Polished metals and contrasting plastics lend such signs a prestigious feel. They are brazed or soldered and fitted with accurately inlaid plastics and are often lit with LEDS or neon.
Tensioned sign faces for retail parks are a very popular form of illuminated signage fronting retail businesses. Voodoo makes them. And makes them work. Such signs can be made seam-free in large sizes and really broadcast their message around the clock. Some of the biggest brands out there rely on them. We have a modern approach to their manufacture so the flex-face signs we deliver are energy efficient and attractive.
There's a wrong way to makes shopfront signage, there's a right way and there's the Voodoo way. We think it's better. It helps of signs achieve more. It helps them cost less. It helps our customers' businesses thrive. Call us, to discuss.
Refer to the examples, constructions and materials below:-
Under Construction – Bespoke Shop Front Signs by Voodoo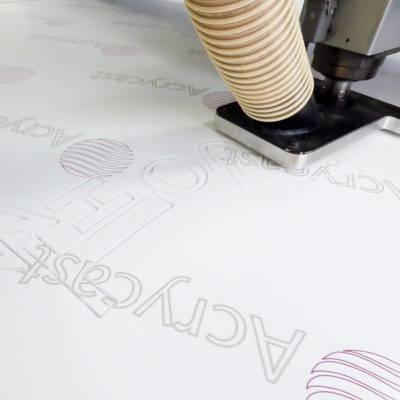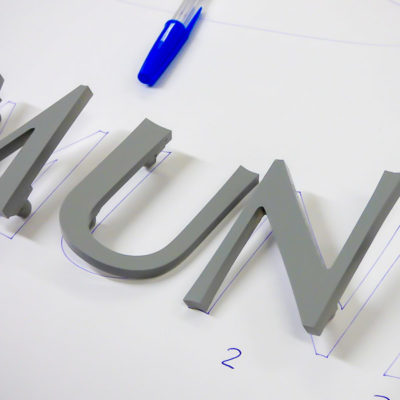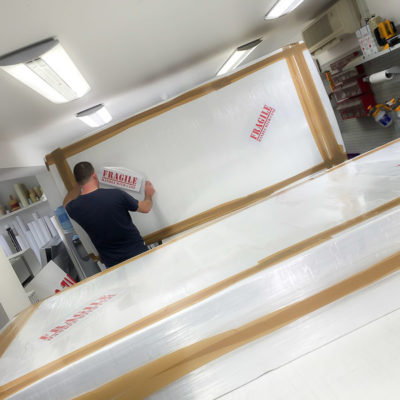 Novel Materials – Amazing Results – Stunning Facia Sign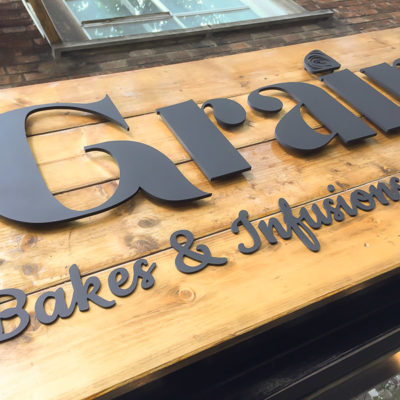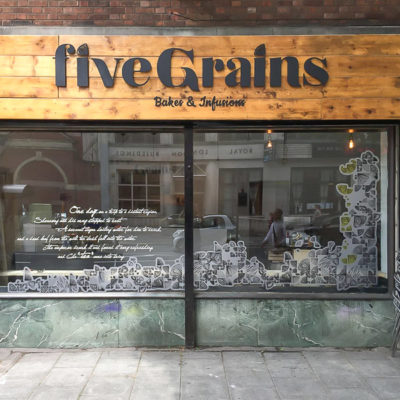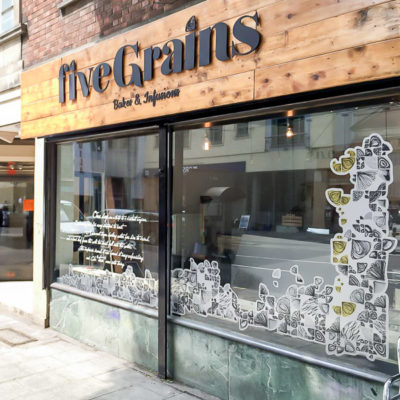 Light Up Your Business. Be Seen – With Voodoo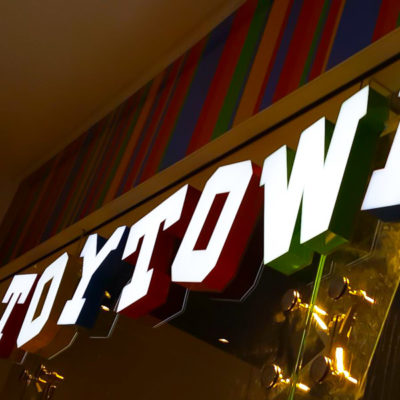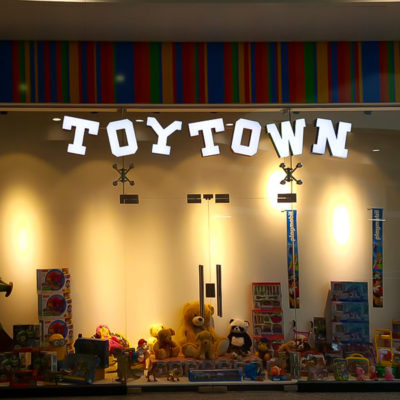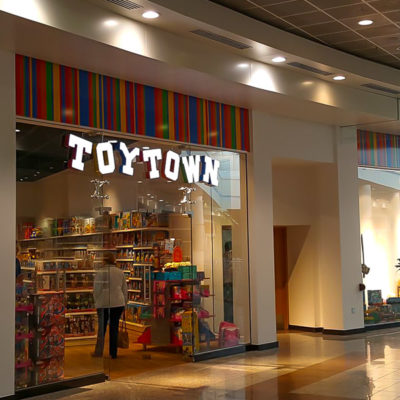 Flexible Shop Signs – Flexible Face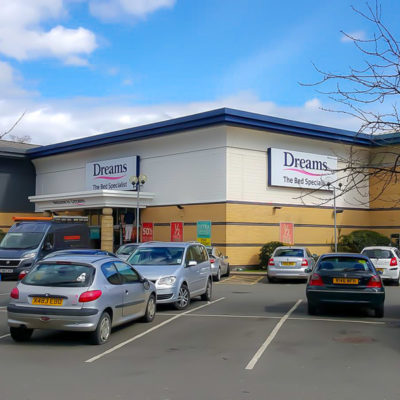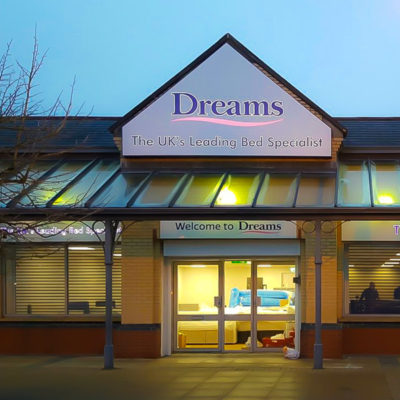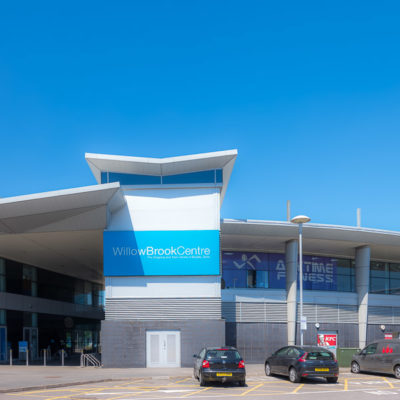 Simple. Attractive. Inexpensive.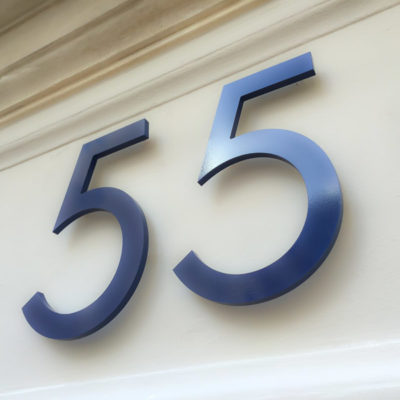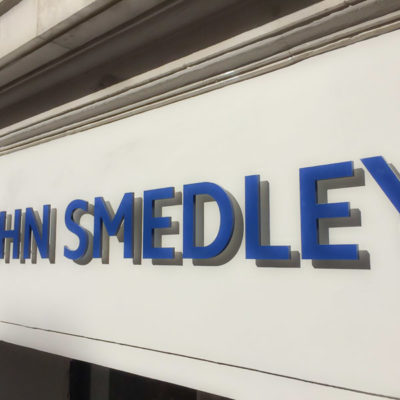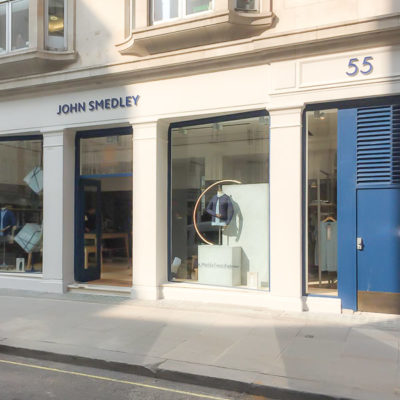 Let's send you a brochure…
It's amazing what the Voodoo DesignWorks could do for you. It's all in our brochure and we have one with your name on it.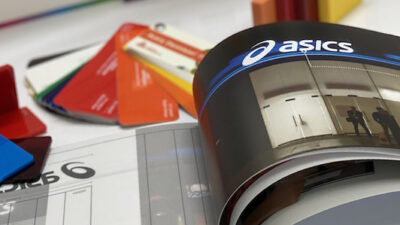 OR CALL US ON 01454 202070