TEMPORARY SIGNS AND GRAPHICS
Hey Mr Facilities-Manager, you've found the permanent solution to temporary signage and graphics. It's Voodoo DesignWorks.
Just because you're not planning to keep a sign up for long or you're in need of graphics that only have to do the job for a week or two doesn't mean they can't look great. Our temporary signage and graphics' pricing will leave a permanent smile on your face and there won't be a trace left when you remove them.
Some temporary signage makes its location's site look like a disaster area. Ours is on brand, considerately designed and produced and very functional. Rather than take a one size fits and that's your lot attitude, we produce just what's needed to do the job well.
There's no need to obscure your site with ugly signage. Make your temporary signage look like it's part of the plan. We'll help.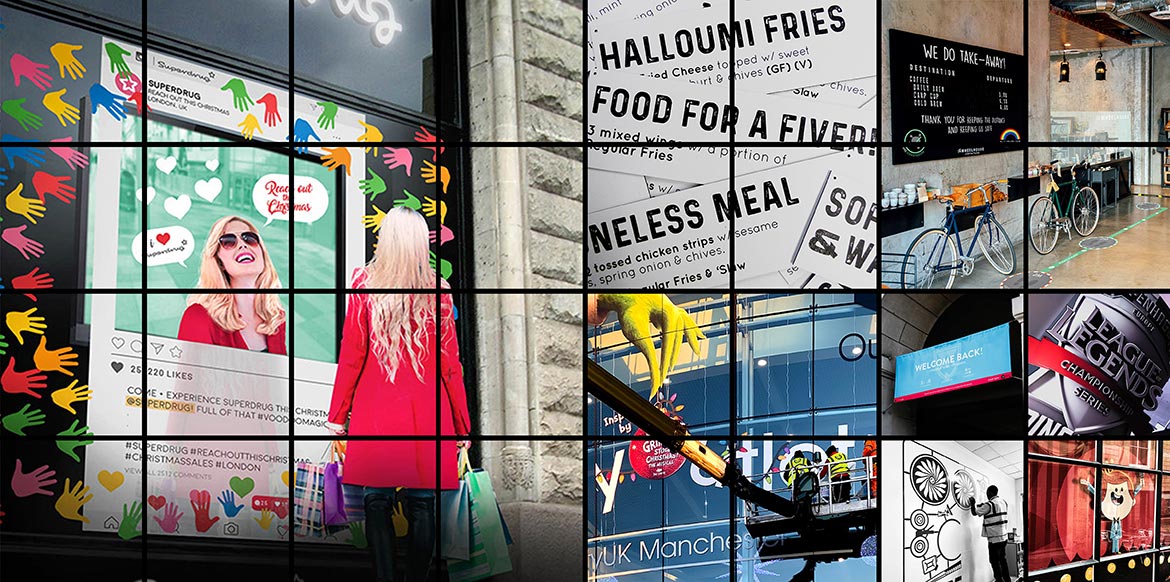 CLICK ON ANY PICTURE AND WE'LL SEND YOU A PERSONALISED INFORMATION PACK
WE DESIGN TEMPORARY
SIGNS AND GRAPHICS…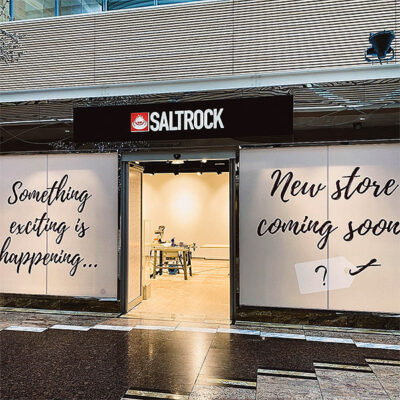 WE MAKE TEMPORARY
SIGNS AND GRAPHICS…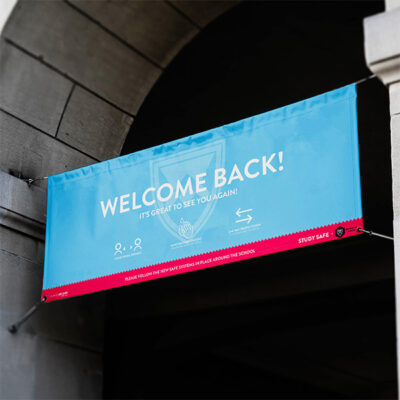 WE INSTALL TEMPORARY
SIGNS AND GRAPHICS…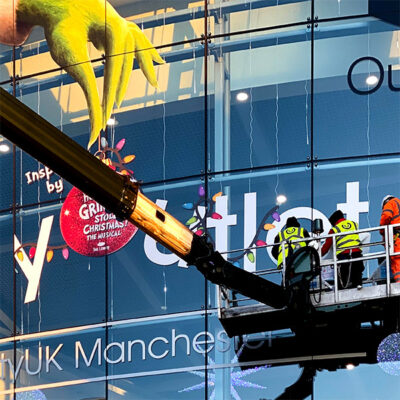 Let's send you a brochure…
It's amazing what the Voodoo DesignWorks could do for you. It's all in our brochure and we have one with your name on it.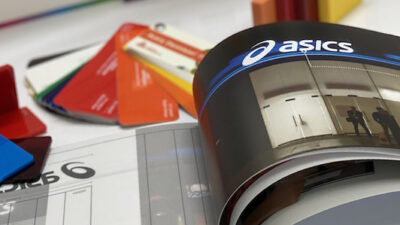 Q: What are temporary signs and graphics?
A: Temporary signs and graphics are distinguished from more permanent sign and graphics installations in that they are designed and produced with a shorter service life in mind and engineered to minimise costs.
Temporary signs can announce the coming of a new business and be removed when it arrives. Temporary signage can be used to obscure construction works in the manner of a hoarding. Temporary signs can powerfully identify a pop-up business and give it presence.
Temporary signs typically have a planned life and so are made with materials that are easy to dispose of and recycle. Materials tend to be of lower cost too.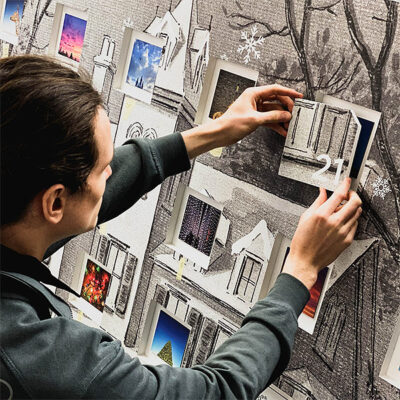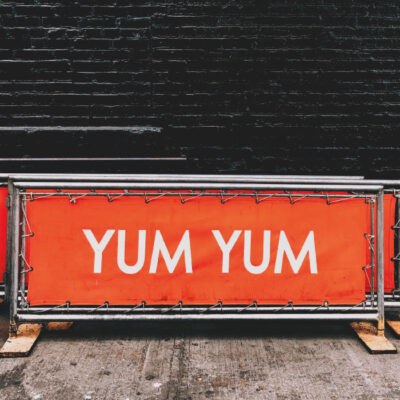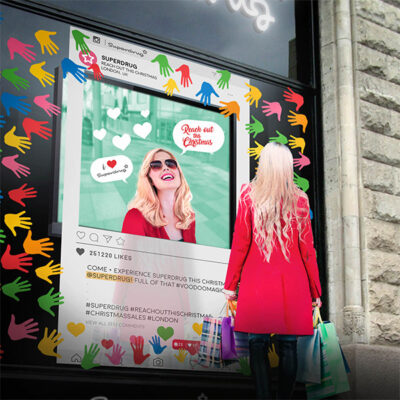 Q: How are temporary signs made?
A: Temporary signs are made in much the same way as their more durable partners but using lower cost materials and a different design intent.
We operate hardware that enables us to produce high quality print for temporary applications and which doesn't compromise impact. Our machining systems work with easily crafted materials that we can bend to all sorts of purposes and recycle.
If we're making temporary signage for an end-user installation, we will include fixings as required and instructions sufficient to assist anyone reasonably practical to do a good job. If we think the job requires skilled hands, we'll suggest that.
Book an online presentation and discussion with us at a time that suits you.
Voodoo-Connect delivers a live, broadcast-quality video and audio presentation and discussion from us to you and its streamed live right to your desktop and as many people as you need to invite. We can discuss your project, you can all see our samples, tour our facility and more – no need for a camera at your end because we don't see you or your colleagues.
Voodoo Connect – It's a great way for us all to discuss your project live and the quality is simply amazing.
Book your appointment now.
Q: Where can temporary signs and graphics be used?
A: Temporary signs and graphics have found a very useful home obscuring the view into empty shops and premises and announcing the new business that will soon be moving in. The same format can be used to promote local events.
Temporary signs can be used to brand pop-ups. They have a role in offices that are moving around too. Think temporary signs if you're planning a rebrand or need to remove a structure for maintenance.
Even if a sign is only needed for the short term, make sure it says the right thing about your situation or business. Voodoo DesignWorks can help you with that and we'd suggest you get in touch with us. Read on.
There's no time like the present. You can chat with us online right now or leave us a message and we'll get back to you as soon as we're available.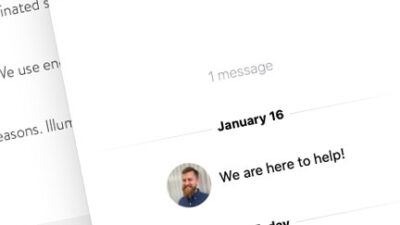 Working with Voodoo DesignWorks
Voodoo is an affordable and very capable designer, manufacturer and installer of temporary signage and graphics. It costs nothing at all to explore options with Voodoo and there's lots of ways to do that:
You can call us on 01454 202070
We can call you.
We can set up a one-to-one or one-to-many online broadcast to show you what we do – you see us, but we don't see you.
We can send you a brochure that tells you a little more about us.
We can assemble a custom information pack for you if you tell us a little about your needs.
Voodoo DesignWorks is at your disposal. We'll make the right, temporary signing package – at a price you, and the planet, can afford.
If you're ready to discuss your project we're ready to listen. Let's get your ideas on the table and move your sign project forward.