WE MAKE BUSINESS SIGNS
Signage is an important part of identifying, promoting and differentiating any business among its competitors. Whether it's a start-up business that needs affordable signage that's proven effective, or a long established one with a brand equity to protect, signage for businesses works and we can make it for you.
Effective signs for your business start with effective sign design. Take a look around at the products of local sign makers near you and you'll soon see what signs your business needs to outperform them.
You have a wide range of options available when considering the commercial signs we produce. We make brilliantly effective signs and graphics for all kinds of businesses and we'll get the best from your budget too. We're proud to have helped with signs for small businesses and we make shop-front signage for the brands everyone knows too.
Bring us your business signage project. We'd be really happy to show you what's possible. You've only to see what we can deliver.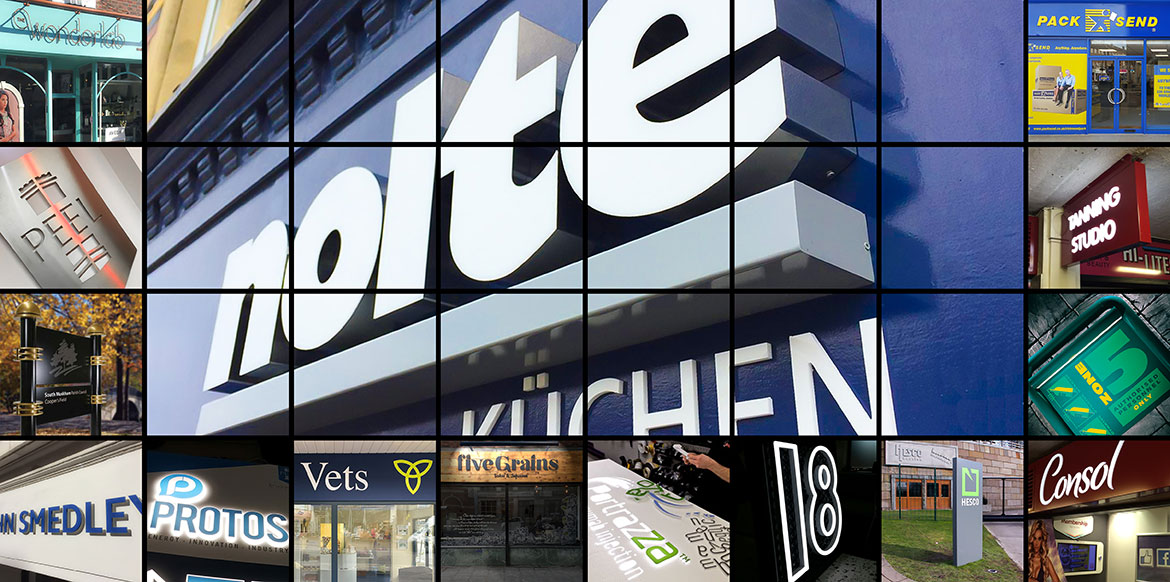 CLICK ON ANY PICTURE AND WE'LL SEND YOU A PERSONALISED INFORMATION PACK
WE DESIGN
SIGNS FOR BUSINESS…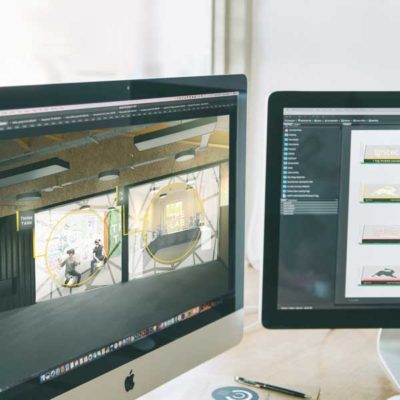 WE MAKE
BUSINESS SIGNAGE…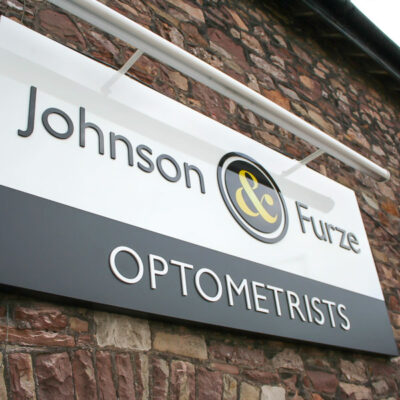 WE INSTALL
BUSINESS SIGNS…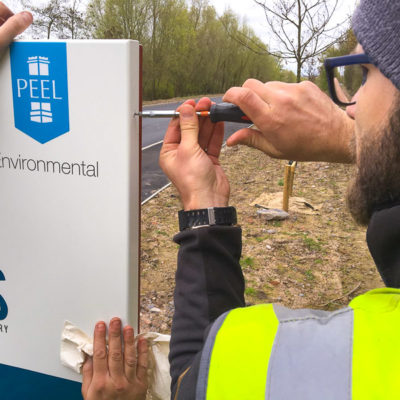 Let's send you a brochure…
It's amazing what the Voodoo DesignWorks could do for you. It's all in our brochure and we have one with your name on it.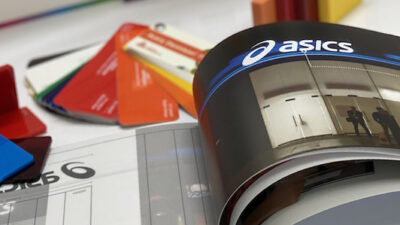 Q: What is 'business signage?'
A: Signs and graphics for businesses, are produced to promote the commercial interest of the enterprise that buys them. So with that in mind, they tend to be engineered with permanence and quality in mind.
Business Signs promote the interests of big brands. They also help lesser-known enterprises get traction and build an identity that becomes familiar over time. For these reasons and for others signage for businesses has a considerable responsibility on its shoulders.
Signs for business can assume many forms.
Illuminated signs work hard around the clock. Vehicle liveries can be seen by as many as 6000 pairs of eyes an hour. Simple window graphics can do a surprisingly good job of promoting even the biggest business. They're all business signs.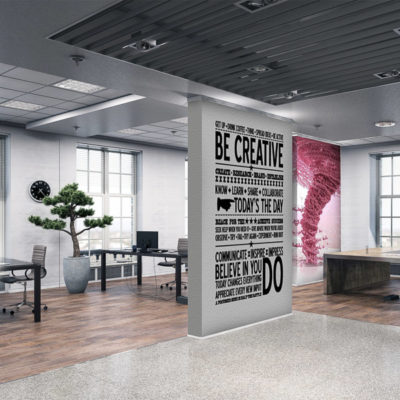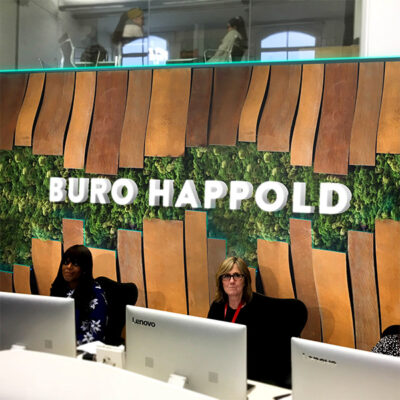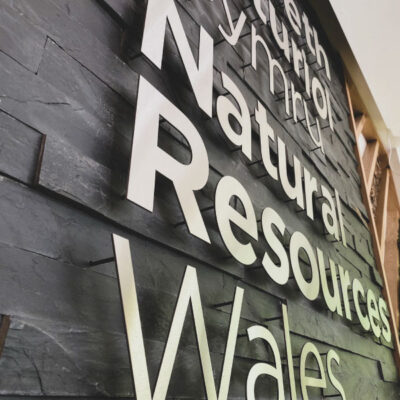 Q: 'How are business signs made?'
A: We digitally print all manner of graphics for businesses. We produce fabricated signage for business applications too. We have at our disposal the means to make all types of business signage using production technology is right here under our roof.
Business signs may be made from flexible printed materials or from rigid materials that require machining. Our illuminated signs for business, employ modern and energy-efficient LED lighting. Despite our value pricing, we insist on using only top quality materials such as Perspex and premium quality digital media.
We are set up to cope with anything from a simple door sign all the way up to a full fully coordinated restaurant signage fit out on a national basis. We would be delighted to show you how we work. Why not get connected?
Book an online presentation and discussion with us at a time that suits you.
Voodoo-Connect delivers a live, broadcast-quality video and audio presentation and discussion from us to you and its streamed live right to your desktop and as many people as you need to invite. We can discuss your project, you can all see our samples, tour our facility and more – no need for a camera at your end because we don't see you or your colleagues.
Voodoo Connect – It's a great way for us all to discuss your project live and the quality is simply amazing.
Book your appointment now.
Q: 'What can I use business signs?'
A: You can use business signs anywhere there is a commercial interest throughout. Use business signs on shopfronts. Turn to window graphics when your business needs major impact at modest cost. Exterior signs work whatever the wind and weather. Interior directional signage points the right way for your visitors and customers.
We put very flexible boundaries around the definition of a business sign. A menu board works hard in selling your products and promoting your brand to your customers. That's a form of business sign and it works indoors and out. You can promote a business in waiting with hoarding graphics. Bespoke sign design makes anything possible when it comes to putting your business on the map.
Custom signs for business reflect the highly individual nature of the brand you're trying to build. We understand that well. That's why we are an innovator and not just a signmaker. Bring your project to us and we'll create signing that doesn't just ask for attention but demands it. Getting our attention is easy:
There's no time like the present. You can chat with us online right now or leave us a message and we'll get back to you as soon as we're available.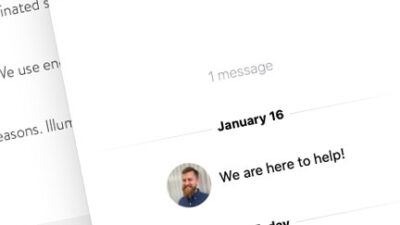 Working with Voodoo DesignWorks
Voodoo is an affordable and very capable designer, manufacturer and installer of custom made signage for businesses. It costs nothing at all to explore your options with Voodoo and there's lots of ways to do that:
You can call us on 01454 202070
We can call you.
We can set up a one-to-one or one-to-many online broadcast to show you what we do – you see us, but we don't see you.
We can send you a brochure that tells you a little more about us.
We can assemble a custom information pack for you if you tell us a little about your needs.
Voodoo DesignWorks is at your disposal. We'll make the business signs you need at a price you'll be happy to pay. It costs nothing to start a conversation with Voodoo DesignWorks and we think you'll be delighted with there results. Just like others.
If you're ready to discuss your project we're ready to listen. Let's get your ideas on the table and move your sign project forward.