BESPOKE FABRICATED LETTERING AND LOGOS
You'd never know it, but there's a lot of engineering effort wrapped up in the making of fabricated lettering and logos. Leave that to us though.
We can fabricate custom lettering and logos from all manner of plastics, metals and woods. We can bring material into unlikely sounding alliances. We can throw in energy efficient lighting if that's what the application demands too. Fabrication is a craft based skill. Give that a bit of help with technology and great things happen.
There are hundreds of ways to put fabricated elements together. Each has its attractions and its specific appeal. Voodoo DesignWorks knows them all and has the smarts needed to invent something special if you need it.
Let's get this project moving. Bespoke signing at its very best is a lot more affordable than you may think. At least it is from Voodoo.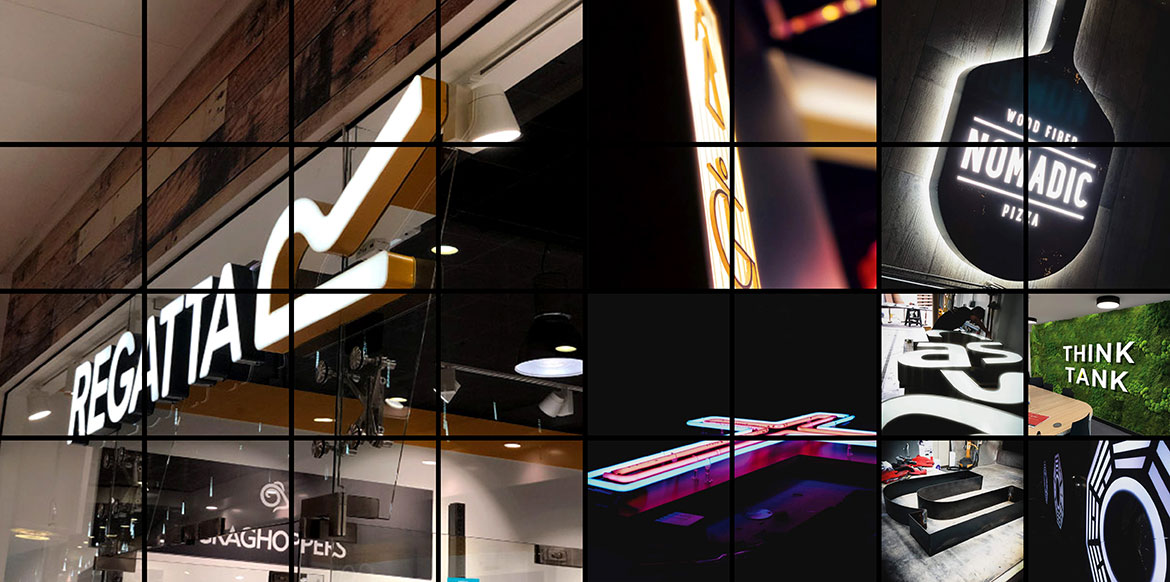 CLICK ON ANY PICTURE AND WE'LL SEND YOU A PERSONALISED INFORMATION PACK
WE DESIGN BESPOKE
FABRICATED LETTERING
AND LOGOS…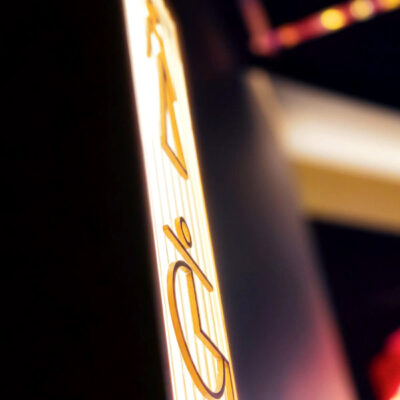 WE MAKE BESPOKE
FABRICATED LETTERING
AND LOGOS…
WE INSTALL BESPOKE
FABRICATED LETTERING
AND LOGOS…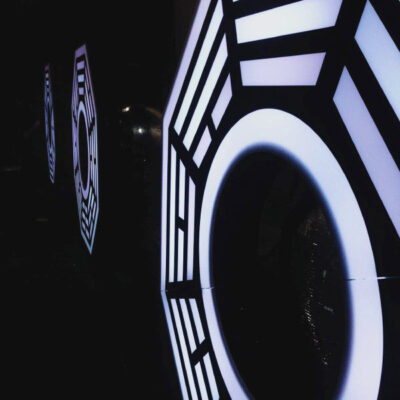 Let's send you a brochure…
It's amazing what the Voodoo DesignWorks could do for you. It's all in our brochure and we have one with your name on it.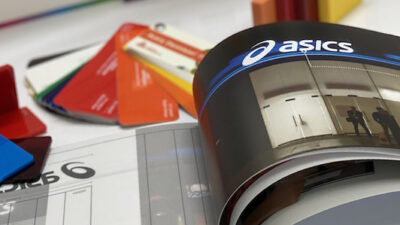 Q: What are bespoke fabricated lettering and logos?
A: Custom fabricated lettering and logos comprise a class of fabricated sign elements which are assembled from components manufactured from various resistant materials. The finished result is highly dimensional lettering and logos which may be either illuminated or non-illuminated.
Many designs exist for the construction of such lettering and logos. These distil to letter styles, not to be confused with fonts, that have much of a bearing on the overall look and feel of the sign. Styles include rimless, rim and return, and halo lit among many others.
Custom fabricated lettering can be made from many different materials which are often used in combination. Among the most popular are stainless steel and Perspex. Signs made from this combination are commonplace and yet highly individual.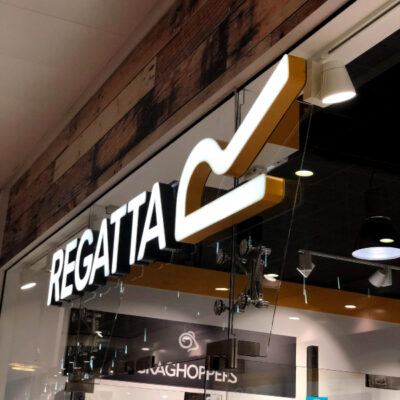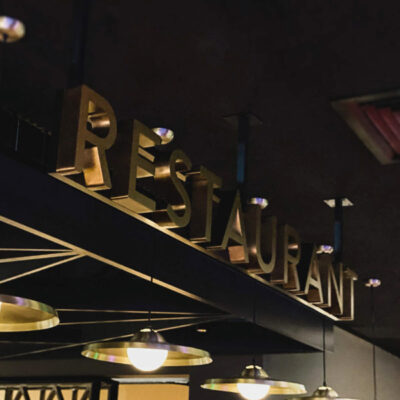 Q: How are bespoke fabricated lettering and logos made?
A: Fabricated lettering and logos are always built on a customised basis. The process begins with an overall design which grounds the look and feel, and proceeds to distil the elements involved to an engineering essence that can then be built.
Hard materials are typically used and so machining is pre-requisite. The raw materials are typically sheets, and so the elements that are cut from them, often need to be formed or bent. The component parts are then built into a finished assembly with customised fixings or welding.
Finishing is an important part of the assembly process and will be informed by the materials used. Raw metals are typically polished, painted, or powder coated. Perspex looks just great in its natural state. And if there's any wood involved, that could be stained or painted.
Book an online presentation and discussion with at a time that suits you.
Voodoo-Connect delivers a live, broadcast-quality video and audio presentation and discussion from us to you and its streamed live right to your desktop and as many people as you need to invite. We can discuss your project, you can all see our samples, tour our facility and more – no need for a camera at your end because we don't see you or your colleagues.
Voodoo Connect – It's a great way for us all to discuss your project live and the quality is simply amazing.
Book your appointment now.
Q: Where can I use bespoke fabricated lettering and logos?
A: What we are discussing is probably the most versatile part of the sign and graphic industries' output. No surprise then, fabricated lettering and logos work absolutely anywhere. It doesn't really matter whether the venue is indoors or out, or the installation is small or something on a major scale. Custom fabricated lettering works everywhere, even at landmark scale.
The scope of our experience in using bespoke fabricated lettering and logos includes shopping centres, the concentrations of retail businesses, and anywhere there is something worth promoting or putting in the spotlights' focus.
Customer that come to us for fabricated lettering and logos become great friends. That's because we speak often throughout the design and production process, and we usually find ourselves welcoming them back for more work as well. We would love to make a friend of you and get to know about your project. How about getting in touch?
There's no time like the present. You can chat with us online right now or leave us a message and we'll get back to you as soon as we're available.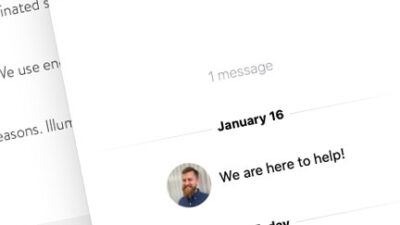 Working with Voodoo DesignWorks
Voodoo is an affordable and very capable designer, manufacturer and installer of custom fabricated lettering and logos. It costs nothing at all to explore your options with Voodoo and there's lots of ways to do that:
You can call us on 01454 202070
We can call you.
We can set up a one-to-one or one-to-many online broadcast to show you what we do – you see us, but we don't see you.
We can send you a brochure that tells you a little more about us.
We can assemble a custom information pack for you if you tell us a little about your needs.
Voodoo DesignWorks is at your disposal. We'll design and install the custom fabricated signage, lettering, and illuminated logos you need. It costs nothing to start a conversation with Voodoo DesignWorks and we think you'll like the price of our services too.
If you're ready to discuss your project we're ready to listen. Let's get your ideas on the table and move your sign project forward.