You will find this page helpful, informative and inspiring if you're interested in turning a blank expanse of wall into something that's much more attractive and productive. You'll learn how magnolia emulsion paint has moved over and how attractive, bespoke designs are taking centre-stage on walls in homes, businesses and in public spaces and places. You'll learn how easy it all is when you call Voodoo and ask about wall graphics.
Call Voodoo Now if you'd like to discuss your project or Email us and we'll get in touch at a time that suits you.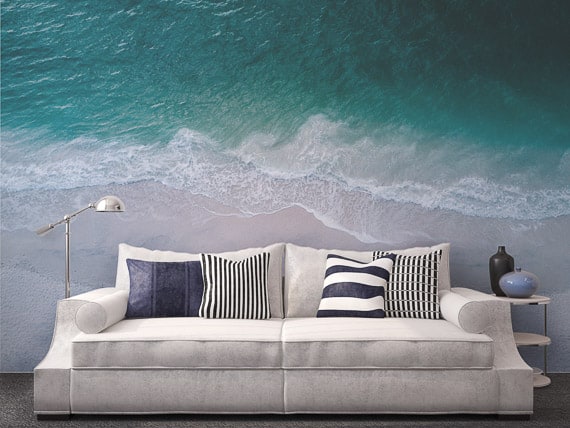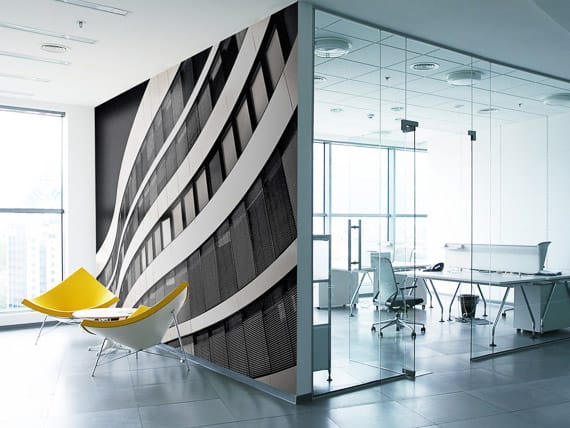 Q: What are wall graphics?
A: Wall covering graphics, photo murals, call them what you will, are things that cover any expanse of wall space. Think of wallpaper but then think of something much more attractive, much more durable and featuring any design, colour, picture or pattern that's in your head and not just what's on the shelf.
Wall graphics represent a sensational and practically new wall covering medium that can be used for practically any reason in practically any space. They can be decorative – like wall papers. They can be informative – like infographics. They can point the way – like wayfinding signs. They can transform spaces – like a kid's bedroom. The can impart a very specific ambience – like a jungle setting in a south American themed restaurant. If you can think of it, Voodoo can make it. And if you can't, we can do that bit for you too.
Wall graphics deliver a big impact for a relatively small budget. You can cover a lot of wall for a little money and really make a big difference to the space you're working with. A retail business can have a brand continuation. An expansive landscape can transport diners to another country in a high-street restaurant. A classroom can have elements of its locality or curriculum reinforced in floor-to-ceiling colour. No limits. No need. Voodoo can do it all.
If you can see a blank expanse of wall and have the vision to see something else, we can do it. We can work with any source of origination, an old photo for example, or we can design something completely from scratch based on any colour, pattern or even a physical object. In next to no time, your blank wall will have transformed the space it occupies and it'll be working hard doing more than holding the roof up.
Anything is possible. Contact The Voodoo DesignWorks and find out what we could do for you.
Q: How are wall graphics made?
A: A wall graphic is made by printing colour, designs, pictures and patterns onto a range of specialist materials using a specialist wide format printer.
The material are durable, like plastics. But they're warm to the touch like fabrics. They wipe clean, they resist bumps and knocks and they stay looking good for years.
We start with a design. That can be literally anything your imagination allows. We then impose that into a design plan for approval. You can have lots of small elements repeating or you can have a single thing covering a whole wall.
What you want is printed onto materials that are over a metre wide. We come and apply the results in floor to ceiling drops. We can cover any smooth, flat surface with a range of smooth or textured materials. Don't give up though if you have a rough block or brick wall to obscure, we can help with that too.
Once installed, your applied graphics doesn't need any babysitting. In typical interior conditions it'll last for years. It's durable digital print and is made of the same class of materials that are used in very demanding exterior conditions. We can print trim detail like borders using the same materials and print technology too and, if you want, the decorative theme you create can be taken to windows, to doors and many other surfaces.
Wall covering graphics used to be expensive and very difficult to commission. That has all changed. Anyone can have wall graphics anywhere. All you need is an idea, and a conversation with the Voodoo DesignWorks. We can make it happen from start to finish. For shops, restaurants, hotels, schools and even homes.
Off the wall ideas are suddenly very much on.
Refer to the examples, constructions and materials below:-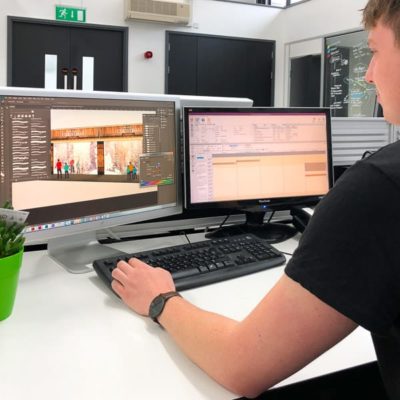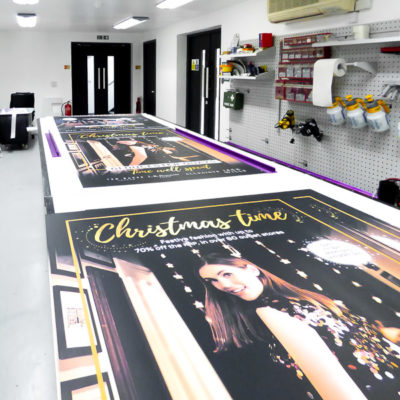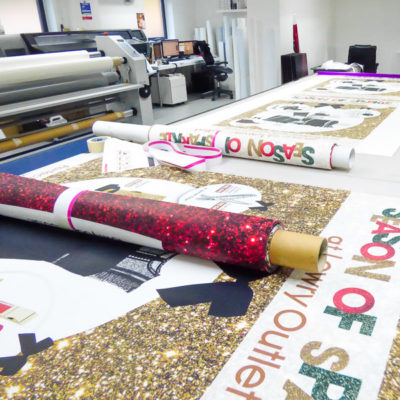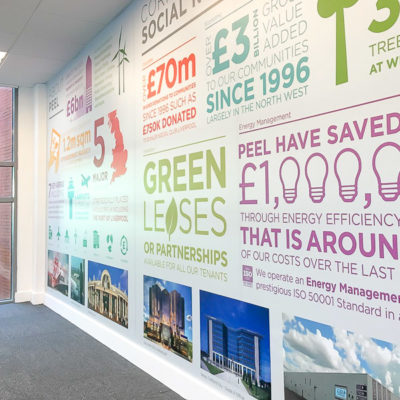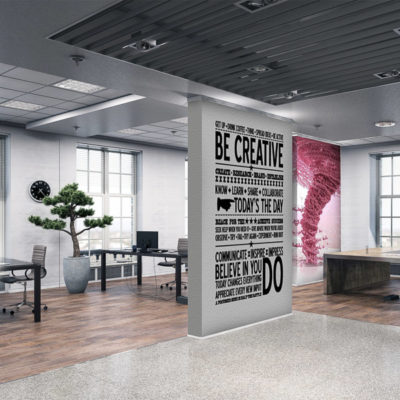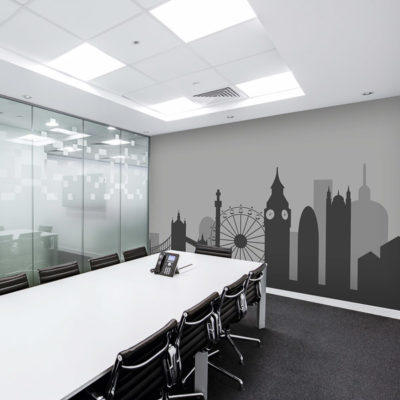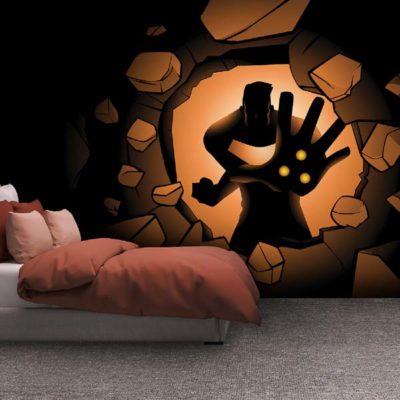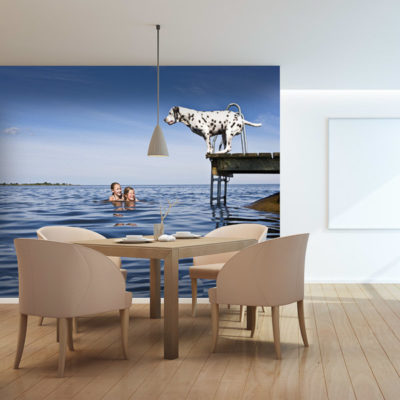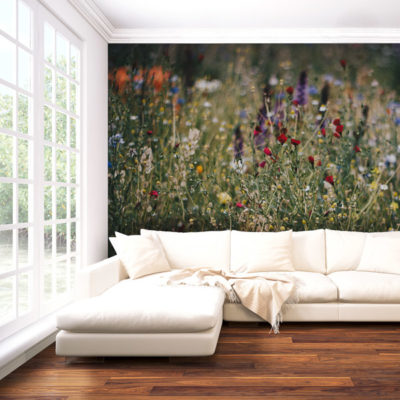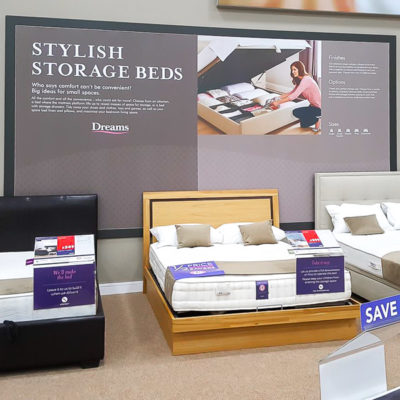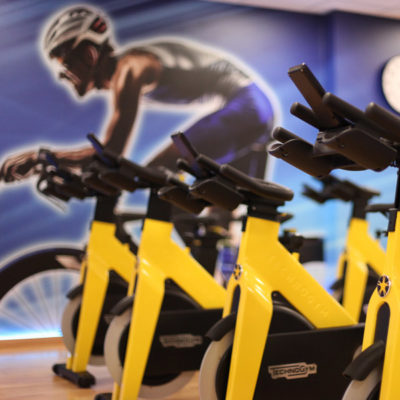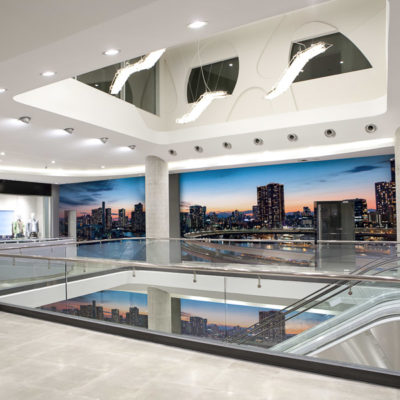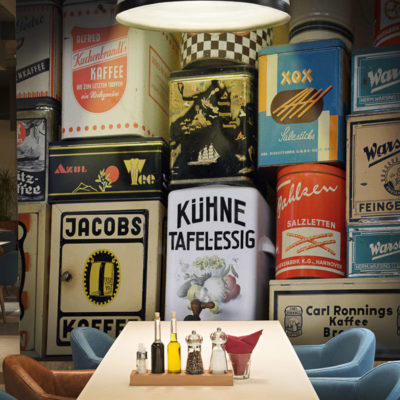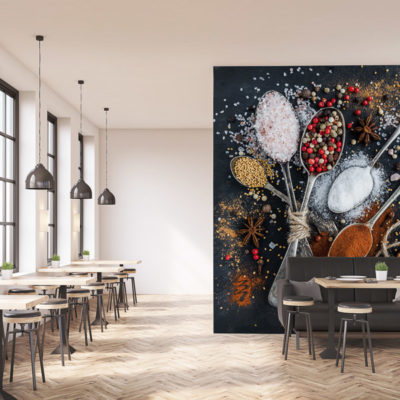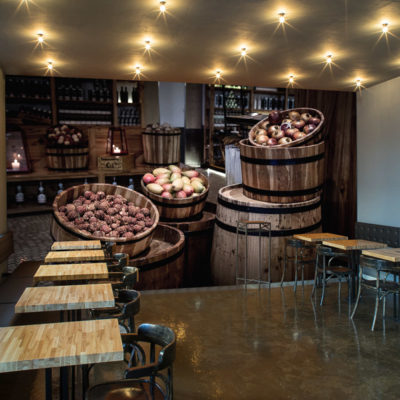 OR CALL US ON 01454 202070