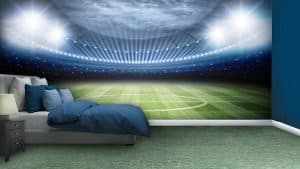 A mural is a design or work of art that's printed, painted or applied to a wall or any other permanent surface. Murals have many areas of application and a varied history. They can be used for advertising or publicising, they can be used in a purely decorative sense. A mural can be used in functional terms to educate, inform and direct.
In interior spaces, murals can give the illusion of the space continuing into an exterior space or situation that is incongruent with the interior. For example, a conventionally furnished living space could, upon one of its walls, have a mural applied that depicts a beach scene. Similarly, a child's bedroom could dedicate one or more of its walls to a scene that delivers the illusion of the room being open to outer space.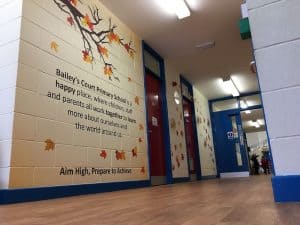 Modern production methods for the mural include digital printing. This method of production delivers printed images to self adhesive materials that are, post printing, adhered to a wall or other surface. The print detail in such materials may be protected by a second layer of material known as a laminate, using a process known as over-laminating. Once applied, such laminated murals offer great durability and they are very easy to clean using commonly available products and tools.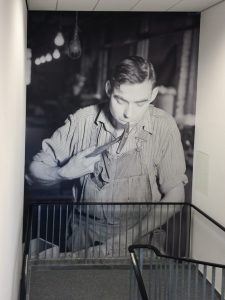 A mural that is printed digitally and applied, unlike its painted counterparts, is relatively easy to remove. Provided that the application surface is sound and free from loose or powdery materials, the mural can be simply peeled off leaving the underlying structure intact and ready for the application of another mural.
Because of their digital origins, digitally printed murals can be produced using a wide variety of origination means. Designs can start with an existing photograph or picture, with nothing more than an idea or with any other source of visible reference. Murals so produced are relatively inexpensive and no disruption is experienced during installation.

Call the Voodoo DesignWorks for more background and information.
Related Articles