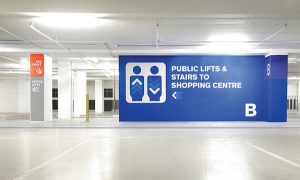 Wall coverings, in the context of digital printing, comprise printed materials designed to be applied to walls in the manner of wallpaper, but typically feature special pressure sensitive adhesives which need no water to activate them. Application of wall coverings or "hanging" them is, therefore, a simple undertaking and relatively trouble-free.
Wall coverings may be used in domestic situations, for example in bedrooms and have been for years. A design printed upon the material, such as a pattern, colour or picture, can then be used to impart a decorative effect to the bedroom. This decorative effect, because the material is digitally printed, can be of any design desired.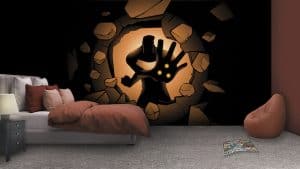 Wall coverings are useful in public spaces and places. Heavy-duty materials are known that resist the effects of pedestrian traffic. Commonly used in libraries, hospitals and other buildings with significant footfall, wall coverings for public spaces can be printed with decorative effects or useful information, for example directions as in a "wayfinding" scheme.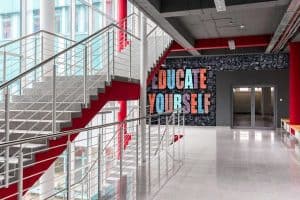 Businesses have many applications for custom printed papers and coverings. For example, a restaurant specialising in a regional cuisine can display upon suitably printed wall coverings pictures of the region, its wines and its foods. Menus can be displayed in similar fashion and ambience enhancing designs are possible.
Because the materials are made using "digital printing," the content can be entirely bespoke in nature. Pictures can be featured for example in a mural-like display. Custom designed patterns are possible. Even user-created designs can be accommodated working with anything for reference from old photographs to physical objects like a treasured toy for example.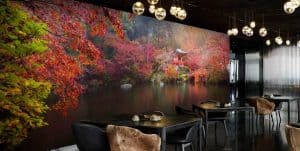 The materials used for the manufacture of decorative papers and coverings can have a pronounced embossed pattern or texture associated with them. For example a sand-like finish suggests an exterior paint-like quality. Wood grains are known and other useful surface effects are readily available.

Contact us at the Voodoo DesignWorks for more detailed information.
Related Articles