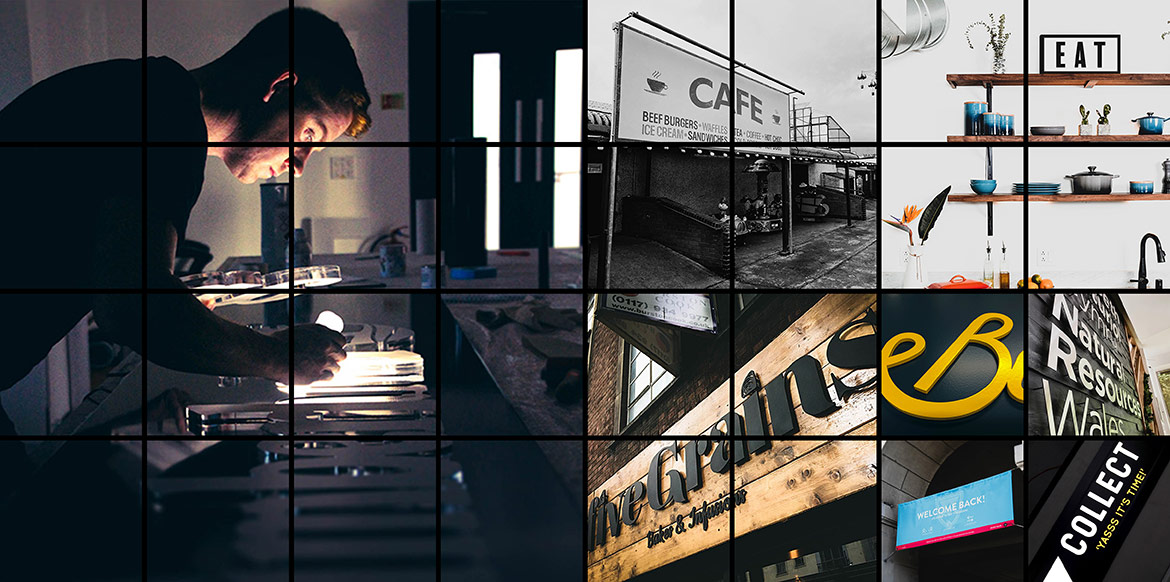 Great quality never costs as much as it saves. Find out more about low-cost signs from VOODOO…
What does it cost to put a sign above a shop front? If you put that question to a large sample of people, you could expect a very wide range of answers. Some people look at an illuminated sign on a shopfront and see a structure they knowingly estimate as costing many thousands of pounds. Others might argue that the very same structure would cost less than one thousand to design, manufacture and install.
The whole question of whether a sign offers value would meet with an equally wide-ranging view. Some can see a continuing return which would justify the cost of a sign that may last a decade or more. Others take a more short-term view and that can distort an appreciation of what actually represents a good investment.
WE DESIGN
AFFORDABLE SIGNAGE…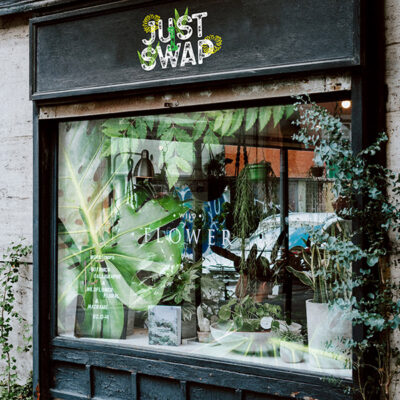 WE MAKE
AFFORDABLE SIGNAGE…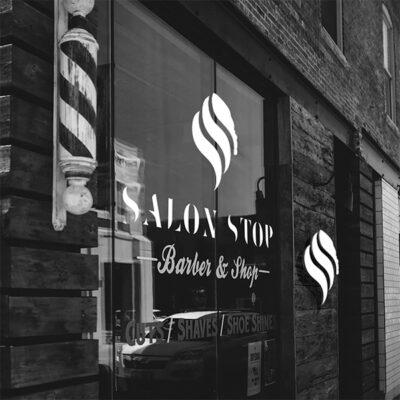 WE INSTALL
AFFORDABLE SIGNAGE…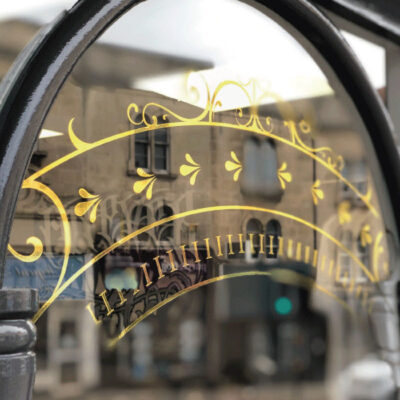 Let's send you a brochure…
It's amazing what the Voodoo DesignWorks could do for you. It's all in our brochure and we have one with your name on it.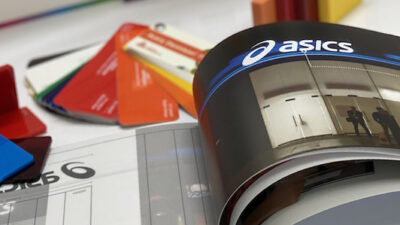 Then there's the more practical consideration – the budget. Whether the signage represents great value or whether it doesn't, if the budget simply isn't there to pay for it, it really wouldn't matter what version of 'value' a sign delivered.
There is one thing everybody agrees though. It's a pointless exercise installing a sign if it doesn't reflect the quality of the business it promotes or if it simply doesn't perform or get noticed.
So does buying what some people might refer to as a 'cheap shop sign' for example need to compromise on the signs performance? It comes as a surprise to many to learn that it is possible to produce inexpensive shopfront signs that work hard and promote the business well. What it takes is intelligent design and a deep understanding of the materials available and their performance.
If you're looking for an inexpensive business sign, the experience of buying it will be less frustrating if you realise, upfront, that a low-cost sign is not going to be made from high cost materials. Be reassured though, if the sign you buy is properly constructed, the only people who know it was made at low cost will be you, and the signmaker you buy it from.
So, how would Voodoo DesignWorks make a low-cost sign for a shop or a restaurant? We begin by considering whether print could effectively substitute for the use of more expensive dimensional materials such as acrylic, metal, or wood. In many cases it can.
CLICK ON ANY PICTURE AND WE'LL SEND YOU A PERSONALISED INFORMATION PACK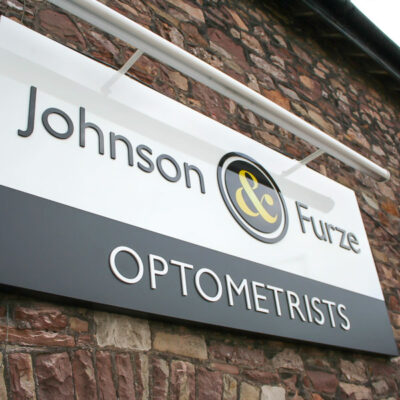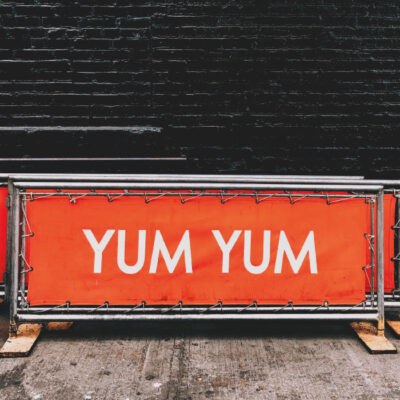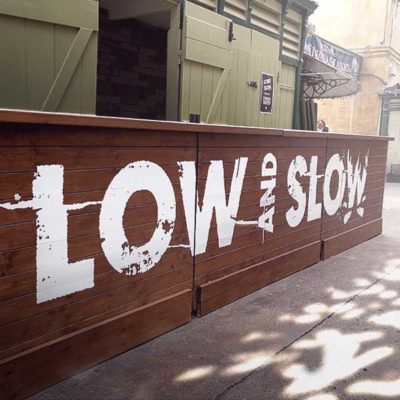 There's no time like the present. You can chat with us online right now or leave us a message and we'll get back to you as soon as we're available.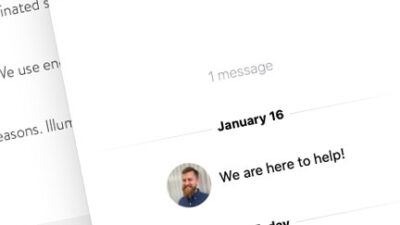 A printed fascia sign for example can be mounted upon a relatively inexpensive rigid sheet material which is in turn mounted to the shop fascia. Some additional finishing steps would be necessary, for example, provisioning a frame bordering the mounted sheet and the installation of a lighting system.
Turning to the printed elements of and a low-cost fascia sign first. Regardless of the cost, exterior affordable signage, is expected to last. We would begin by specifying a print receptive substrate material that is proven in extreme exterior applications. There are many to choose from.
And we tend to stick with what we know works, because that's what delivers the best printed results. The material we would specify is typically self-adhesive so that it can be adhered to the sign's panel work. Before it's mounted the printed element of the sign would be laminated. The lamination it's crystal clear and it protects the print from the wind and weather and in particular from the damaging effects of the UV light that's all around us.
Digital print can deliver surprisingly convincing renderings of popular materials that are used in sign making. A good example would be wood. Natural timber, as a backing for a shopfront sign, has become very popular in recent years as businesses and brands tried to project warm and wholesome values. Real wood has a price attached to it though.
A printed 'wooden' background passes any amount of scrutiny at the typical distances shopfront signs are seen from, and many even pass the touch test. It may take years for an attractive patina to develop with exposed natural timber, but we can achieve the effect from day one with digital print.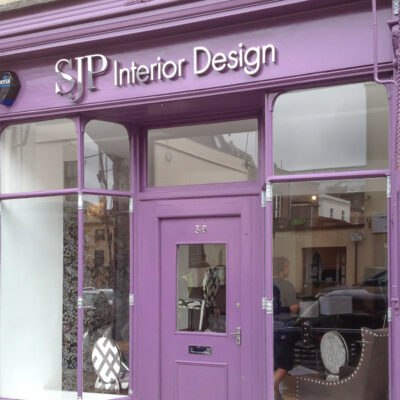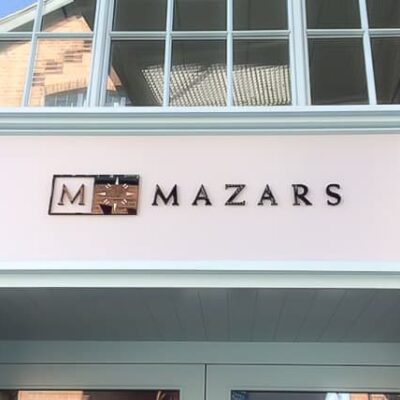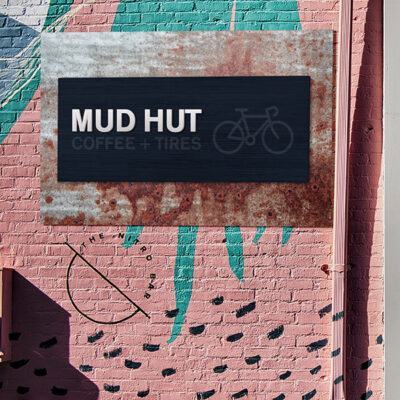 Book an online presentation and discussion with us at a time that suits you.
Voodoo-Connect delivers a live, broadcast-quality video and audio presentation and discussion from us to you and its streamed live right to your desktop and as many people as you need to invite. We can discuss your project, you can all see our samples, tour our facility and more – no need for a camera at your end because we don't see you or your colleagues.
Voodoo Connect – It's a great way for us all to discuss your project live and the quality is simply amazing.
Book your appointment now.
With a digitally printed 'wooden' background for your low-cost restaurant sign, you get an amazing range of choices. If you want something that looks like limed oak, the answer is yes. You get to choose how old do you want it to look, and even the colour of the paint that underlies the lime effect. If you prefer something that looks like it's made from pallet wood, that's no problem either. And if you want it scorched with the brand to make it look like it's been up-cycled from south American cocoa packaging, we can do that too.
There are some very useful rigid sheet materials around that we can use to produce the dimension of elements of a timber backed shopfront sign. In particular, we are into foamed materials that have some recycled content in them. They cut and machine effortlessly, and from 10 feet away you have a job telling what the material is.
Foamed sheets come in a range of stock colours. Really ugly colours as it happens. Not to worry – we can clad the sign elements we make from these materials with ultra durable exterior grade applied films in practically any colour your heart desires. The result will be wonderful.
You might not think that 'low cost' and 'illuminated sign' have any business being in the same sentence. Think again. We have our ways, and we have our means, of providing low-cost signage with the source of energy efficient illumination. It won't be Vegas style extravaganza in theatrically controlled colour, but it will light up at night and it will stand out from the signs that surround it.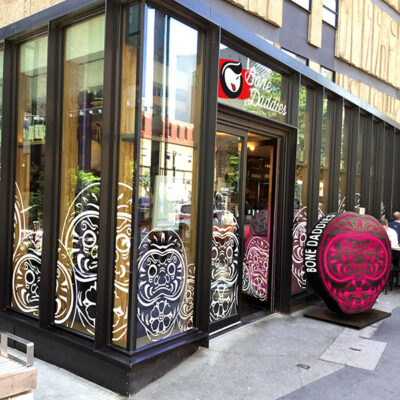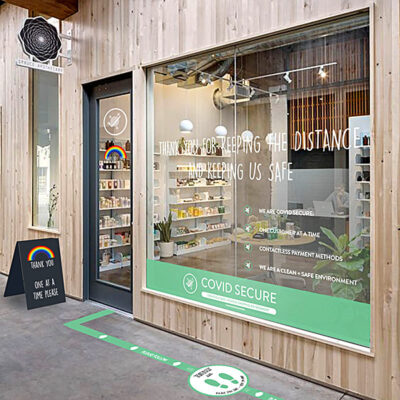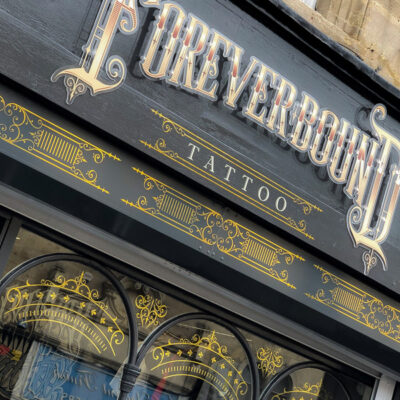 If you're ready to discuss your project we're ready to listen. Let's get your ideas on the table and move your sign project forward.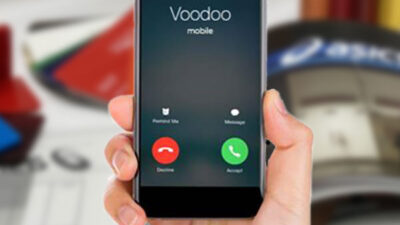 We can make a relatively small budget go quite a long way. You can help. Some simple signage that we can provide doesn't require attention of an expert to install it. We don't consider our installation costs to be expensive, but if we don't have to send two men and a custom-built sign installation van to your site that's a bit of money we can leave on the table.
We tend to do things very well at Voodoo and we've worked for some of the biggest names and brands on the High Street. Looking so capable and well-connected confers the impression that we don't welcome calls from businesses that are just finding their feet. Let's reassure you – we are as proud of the low cost signage that we make for businesses that are just starting up, as we are of the major engineering effort that produces some of the country's biggest signs.
We would love to discuss your project. In fact we make it very easy to have a conversation. You can speak to our Tom Williams live and online. It it might not cost as much as you think to have a beautifully designed and expertly made sign from Voodoo. And a conversation exploring the subject with us costs nothing at all.
The welcome is warm. The coffee is hot. Let's have a chat.