I K Brunel would have looked out over a very different skyline in his day than the one observed today through a window close to his magnificent steam ship, the SS Great Britain. We were invited to deliver a solution that effectively erased today's Bristol from view and which replaced it with a vista in keeping with the SS Great Britain's era. We produced a novel window graphic which has exceeded expectations.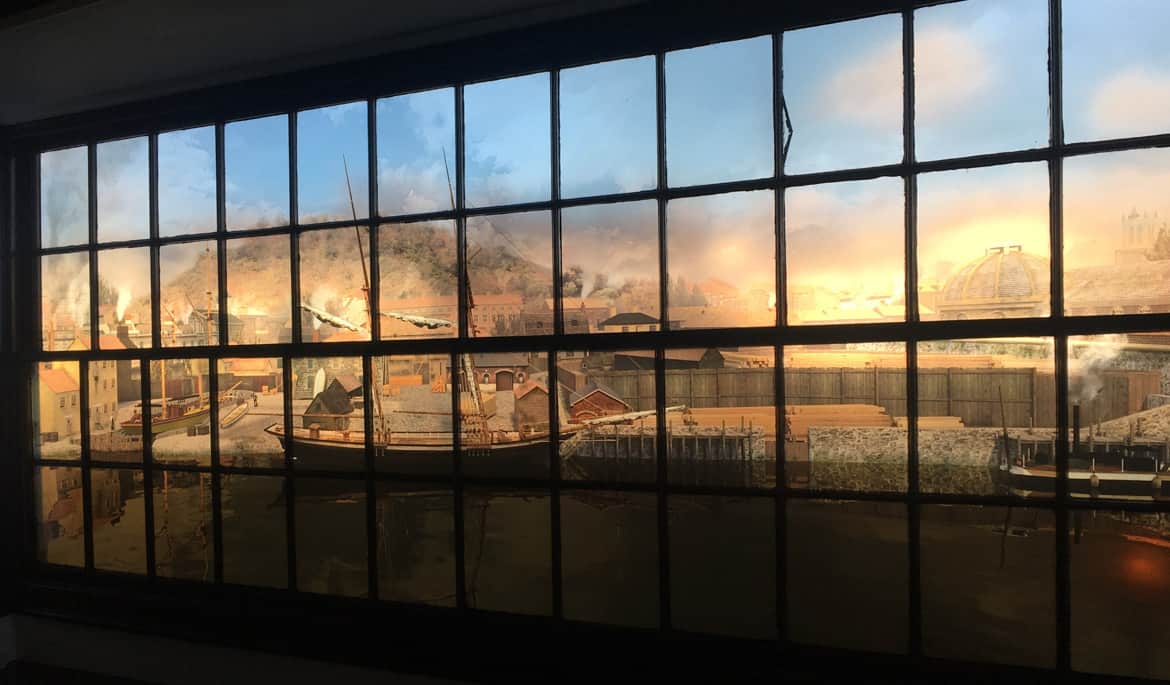 We worked with a high definition composite depicting the view from the vantage point where our rather special window graphic would be applied. We then set about finding a suitable material for the job that would achieve the effect we were looking for and which would perform its job well in resolving the incredible detail in the digital composite we were asked to work with.
After making and rejecting a number of prototypes produced using window materials we've turned to in the past, we settled on one that had a particularly attractive quality in this application. Its liner, a glassine paper, imparted an obscuring quality in the adhesive that, once the material was applied to glass, still allowed the quality of light prevailing outside to filter into the space behind. It works superbly.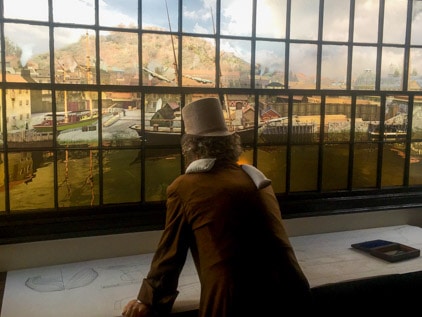 Once our printed graphic was applied, the view to the modern city of Bristol was effectively erased and replaced with one reflecting the SS Great Britain's period instead. The graphics picks up lighting cues from the exterior that are reflected in the graphics itself. On sunny days, the print's character is totally different to that presented when the weather is changeable or raining.
Now when visitors to the SS Great Britain look toward the window, they see what the great man himself might have seen in his day. It all contributes to a wonderful and very atmospheric display. If you're in Bristol, do check it out.
Check us out too. We understand how to leverage graphics for winning experiential effect and we'd be delighted to put our expertise with print, design and projection technologies among others to work for you and your project.
Here's our number – ask for Mark –