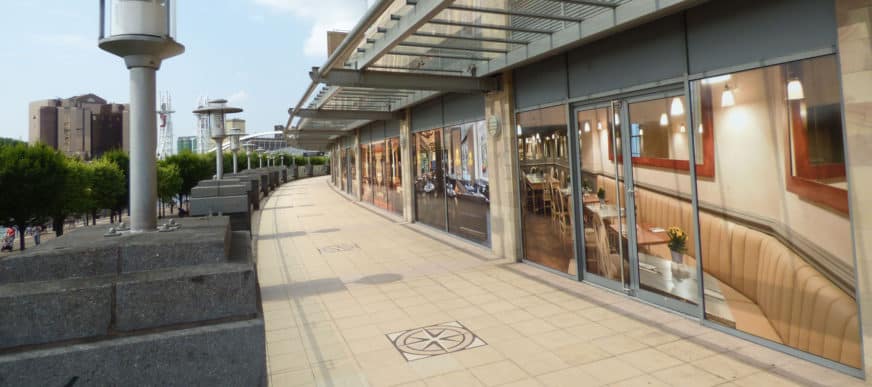 There's always been a desire to brand wallpaper. Today, there's a need too.
The desire to brand wallpaper is not new. The means to do it affordably and well is. Today, there's a need to brand wallpaper too. When it reflects your brand, wallpaper doesn't just impress an identity continuation for your business on the spaces you work with, it makes them your own. Brand wallpaper and it's good for business and for the working environment.
Wallpaper that reflects your brand is a very versatile medium and today, thanks to advances in materials and the technology used to print them, the medium is flexible beyond your imaginings. Brand wallpaper used to mean designs repeating at intervals corresponding with the turns of an old-fashioned printing press. Today that limitation is absent, as the need for very complex and costly design origination.
Here in the Voodoo DesignWorks in Bristol, we brand wallpaper: bespoke wall covering is the outcome. Free of traditional print and its limitations, we can produce wallpaper murals for retail shops and other businesses, transformational wall coverings for hospital or schools, restaurant wallpaper, functional décor and anything else the imagination suggests – or the need mandates.
Let's send you a brochure…
It's amazing what the Voodoo DesignWorks could do for you. It's all in our brochure and we have one with your name on it.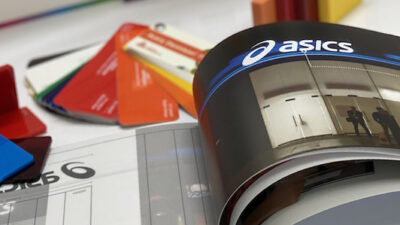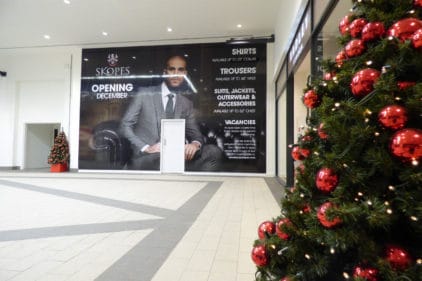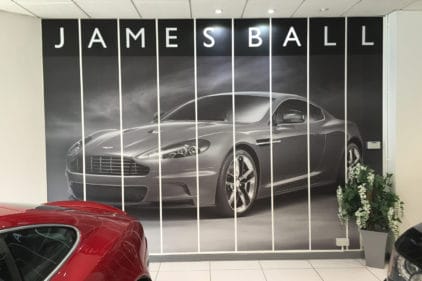 CLICK ON ANY PICTURE AND WE'LL SEND YOU A PERSONALISED INFORMATION PACK
Book an online presentation and discussion with us at a time that suits you.
Voodoo-Connect delivers a live, broadcast-quality video and audio presentation and discussion from us to you and its streamed live right to your desktop and as many people as you need to invite. We can discuss your project, you can all see our samples, tour our facility and more – no need for a camera at your end because we don't see you or your colleagues.
Voodoo Connect – It's a great way for us all to discuss your project live and the quality is simply amazing.
Book your appointment now.
The Voodoo ReFresh service we offer transforms interior spaces with functional wall coverings that are as inviting to touch as they are to behold. Brand wallpaper is really only where the idea begins. The design is unique, you make it your own. Our artists work with your ideas to deliver the impression your branded wall coverings need to communicate. That means it can be subtle and ambience-enhancing, or you can go thermo-nuclear and throw every colour and contrast imaginable at the job. When you choose custom branded wall coverings the Voodoo way, anything is possible.
Here's how we brand wallpaper. It starts with the spark of an idea, yours or ours. We can work with an existing piece of art, a product picture or logo too. We then throw that in The 'Works and our artists develop design concepts for your approval. You'll love what you see.
We then print a blank wall covering of your choice from the extensive range we offer using our specialist printer hardware. It delivers durable, colourful, odour free results that are safe to use around food and clothes or anywhere else for that matter. We can install your brand wallpaper nationally, or you can do it yourself.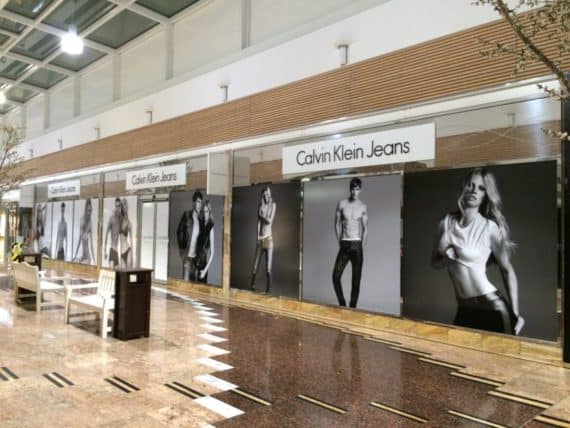 Thanks to The Voodoo DesignWorks, you can use applied wall coverings anywhere you'd use wallpaper, and in thousands of places you wouldn't.
Don't just brand wallpaper – make it your own with Voodoo.
Next steps are easy. Get in contact and see what makes us tick.
If you're ready to discuss your project we're ready to listen. Let's get your ideas on the table and move your sign project forward.