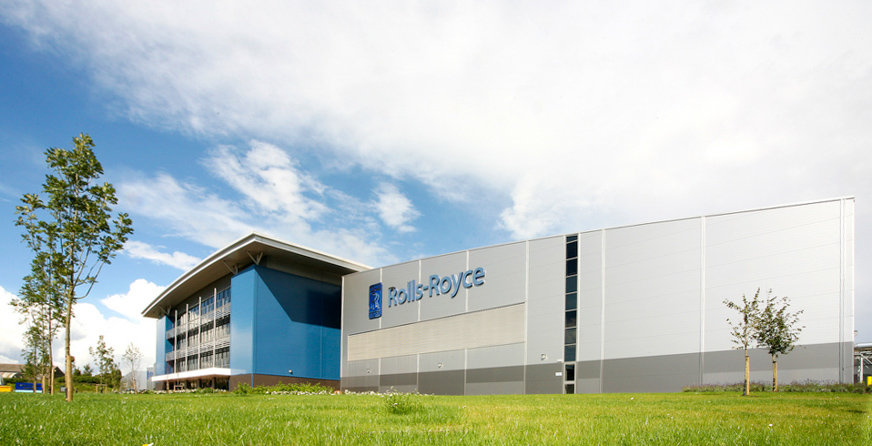 It's not every day that your own business philosophy stares at you from a customer's wallpaper and murals brief…
We produce lots of customised wallpaper, wall coverings and wall graphics at the Voodoo DesignWorks and it ends up in lots of places. We've produced wallpaper for kids rooms. We've made branded commercial wall coverings for restaurants and other businesses. We've even designed and manufactured picture murals for schools, libraries and other public spaces too. One thing we love among all the customised décor we do is a bit of positive affirmation and good home-spun philosophy – oh yes, we've put a lot of words on a lot of walls as well.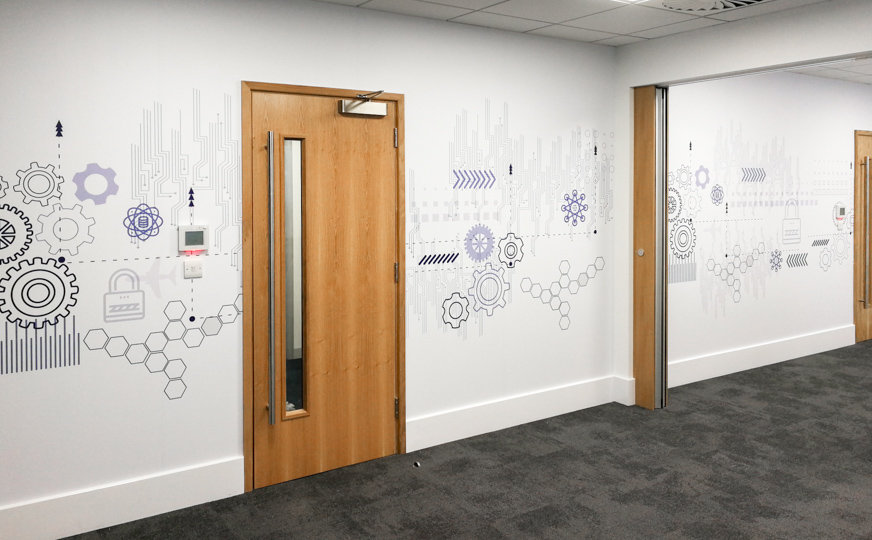 Rolls Royce came to Voodoo recently with a really great décor designed for wallpaper and murals for for a suite of rooms at their factory which they were going to use some purpose kept secret from us. There was a mural of aircraft outlines flying above a colour keyed and stylised map wall covering. There were some planes flying in formation on another very commercial wall graphic. Then there were the words for a further wall mural or two.
"Those words look familiar…"
The brief from Rolls Royce surprised us because it included a wall mural that contained precisely the words that sit on the studio wall here at Voodoo and which daily affirm that we need to improve in pursuit of excellence and when solutions don't exist, design them. Spooky? Not really. We get our daily dose of upbeat motivation from the words of Sir Henry Royce. No surprise then that Rolls Royce wanted the very same words as part of the customised business décor we'd produce for them.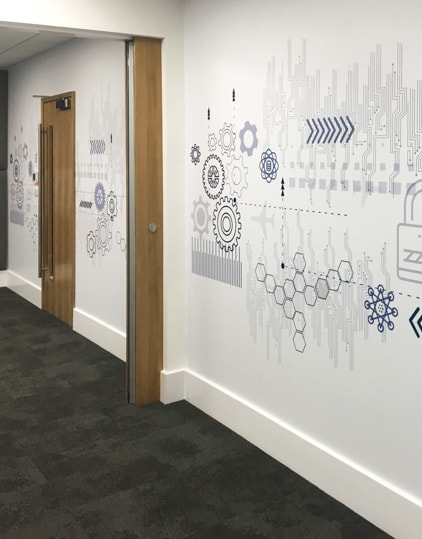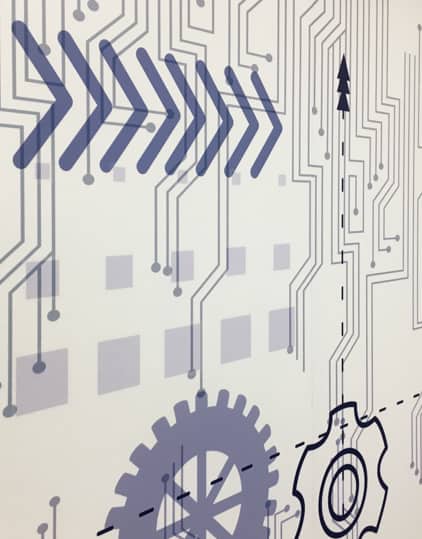 Our team printed the Rolls Royce business décor on a really hardwearing material with a reliable pressure sensitive adhesive that we've used before and then, closely supervised, we trimmed and applied our work to the walls at the Rolls Royce factory. Another job, safely completed.
Odd isn't it, how big ideas travel and how a very solid business ethic can transcend industries and times? We're really proud of the work we've done for Rolls Royce and we're proud to be driven by the same philosophy that drives them too. Get in touch and see how we could work for you.