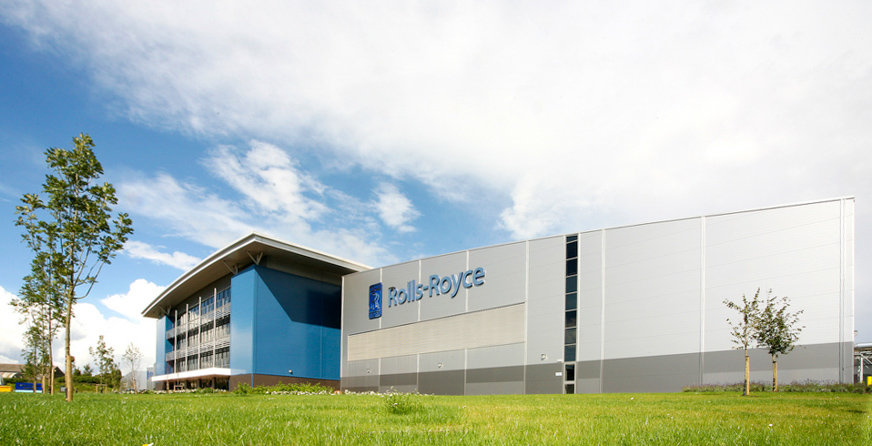 Rolls Royce came to Voodoo recently with a really great décor designed for wallpaper and murals for for a suite of rooms at their factory which they were going to use for some purpose kept secret from us. There was a mural of aircraft outlines flying above a colour keyed and stylised map wall covering. There were some planes flying in formation on another very commercial wall graphic. Then there were the words for a further wall mural or two.
"Those words look familiar…"
Let's send you a brochure…
It's amazing what the Voodoo DesignWorks could do for you. It's all in our brochure and we have one with your name on it.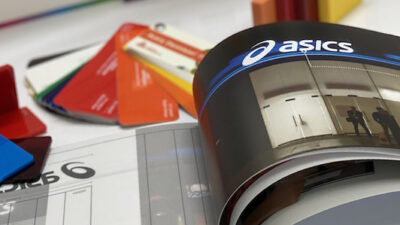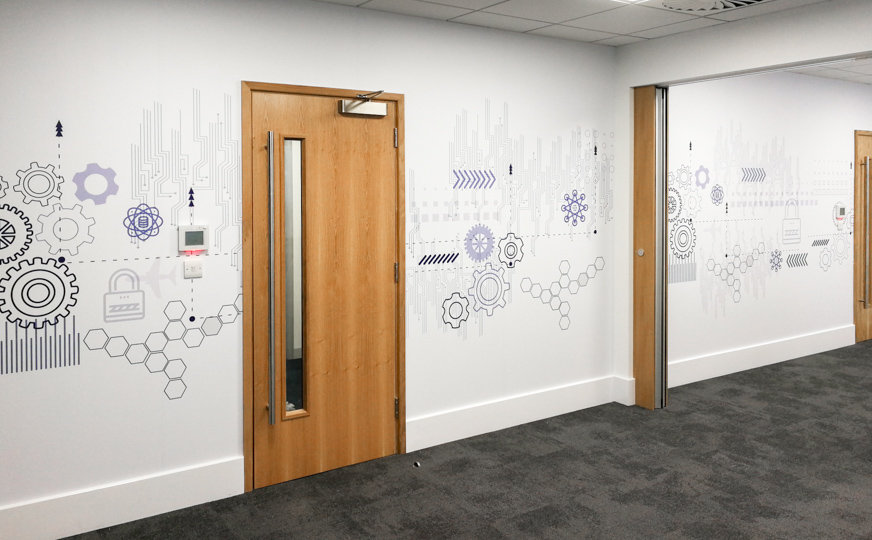 CLICK ON ANY PICTURE AND WE'LL SEND YOU A PERSONALISED INFORMATION PACK
The brief from Rolls Royce surprised us because it included a wall mural that contained precisely the words that sit on the studio wall here at Voodoo and which daily affirm that we need to improve in pursuit of excellence and when solutions don't exist, design them. Spooky? Not really. We get our daily dose of upbeat motivation from the words of Sir Henry Royce. No surprise then that Rolls Royce wanted the very same words as part of the customised business décor we'd produce for them.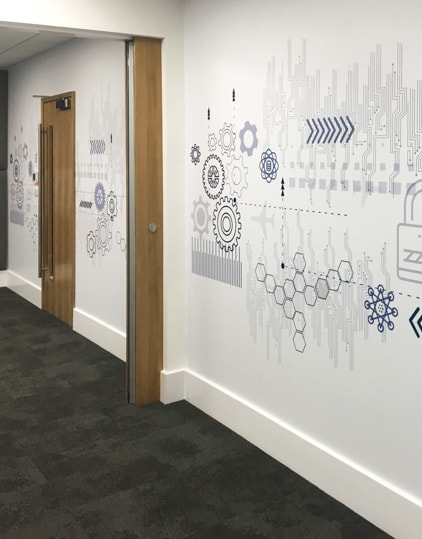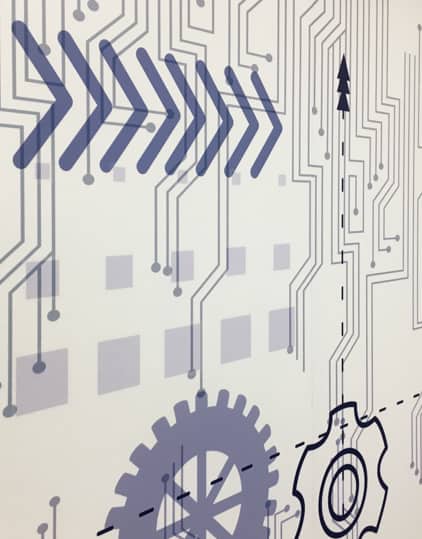 Our team printed the Rolls Royce business décor on a really hardwearing material with a reliable pressure sensitive adhesive that we've used before and then, closely supervised, we trimmed and applied our work to the walls at the Rolls Royce factory. Another job, safely completed.
Odd isn't it, how big ideas travel and how a very solid business ethic can transcend industries and times? We're really proud of the work we've done for Rolls Royce and we're proud to be driven by the same philosophy that drives them too. Get in touch and see how we could work for you.
Book an online presentation and discussion with us at a time that suits you.
Voodoo-Connect delivers a live, broadcast-quality video and audio presentation and discussion from us to you and its streamed live right to your desktop and as many people as you need to invite. We can discuss your project, you can all see our samples, tour our facility and more – no need for a camera at your end because we don't see you or your colleagues.
Voodoo Connect – It's a great way for us all to discuss your project live and the quality is simply amazing.
Book your appointment now.