NOW HERE'S AN IDEA! PROJECTION GRAPHICS…
Voodoo can do some AMAZING things with even the most humble of windows. We can turn almost any window, big or small, into a digital display screen…
Windows are amazing things. They let the light in and keep the wind and weather out. People inside can see out and those outside can see in. With a bit of basic work, windows can be worked on to achieve privacy and yet still leave a comfortable environment for those inside. Windows can have graphics adhered to them too so that they function as really effective promotional advertisements or signs facing the street. You can even have graphics that don't obstruct the view out for those indoors.
Let's send you a brochure…
It's amazing what the Voodoo DesignWorks could do for you. It's all in our brochure and we have one with your name on it.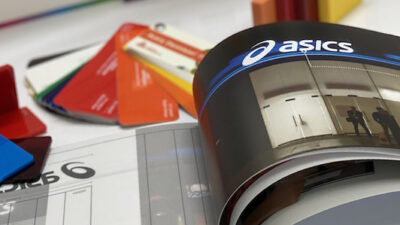 WHAT WOULD VOODOO COME UP WITH?
We've been experimenting in taking windows a bit further still though. We're turning them into digital displays. It's neither disruptive or particularly costly to do. It can be temporary or more permanent. It's undeniably effective and really does get attention.
Why would you turn a window into a screen? Think about that for a moment. You could, if you choose, have your 'screen' display vivid, animated content to the outside world. That would stop people in their tracks. You could display information, prices and special offers for example. What would movement and colour add to that? You could display advertising, special content for any occasion or event. Powerful stuff.
How does it work? Brilliantly!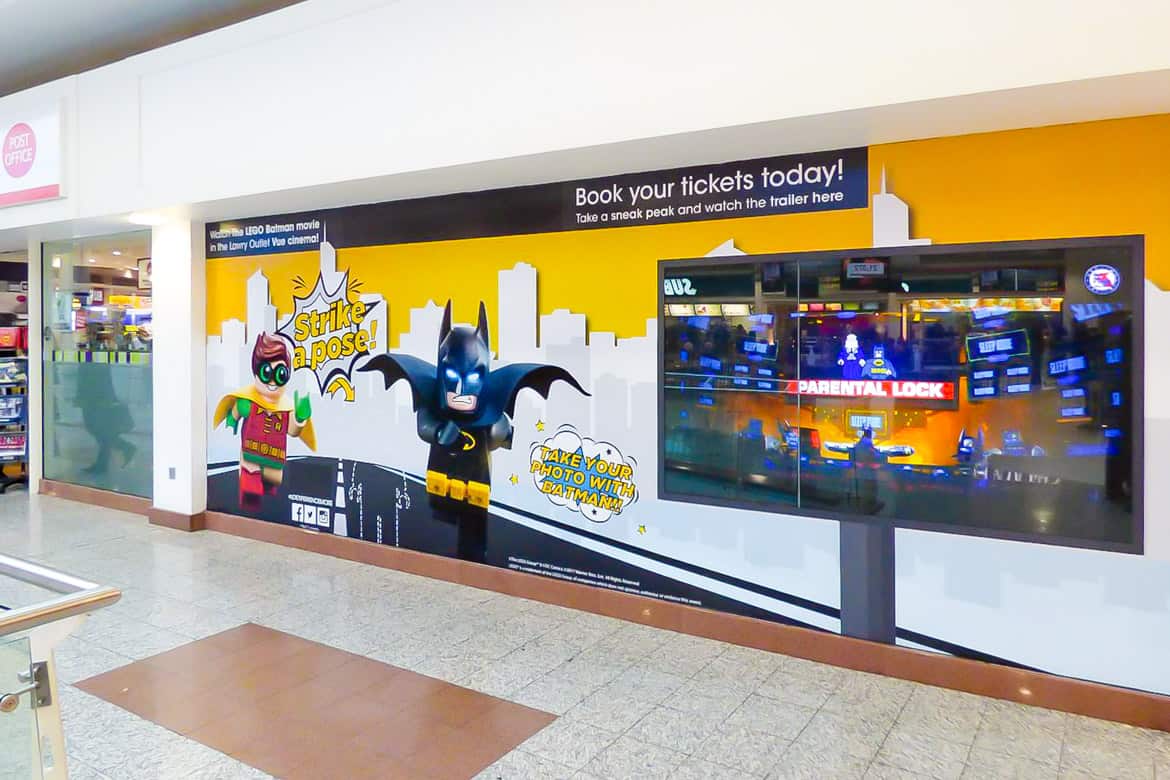 We have access to some rather remarkable materials. They have an adhesive on one side and on the other they have a coating or special texture that disrupts light in just the way we want it. We apply the material to the inside of the window we want to turn into a screen so the content will be visible from the outside – day or night. We can give the whole window the treatment. We can cut the material to shape, a logo for example. We can use the material selectively within a printed or cut and applied graphic too.
Next we see about getting images onto the material. That involves a projector. For most applications, the projector is situated inside the premises to which we've applied the screen rather than outside. We can specify what are known as 'ultra short-throw' units. These can be situated only inches away from the screen and below the area we want to project upon. That means nothing can get between the screen and the projector and there are no 'hotspots' on the displayed image.
Book an online presentation and discussion with us at a time that suits you.
Voodoo-Connect delivers a live, broadcast-quality video and audio presentation and discussion from us to you and its streamed live right to your desktop and as many people as you need to invite. We can discuss your project, you can all see our samples, tour our facility and more – no need for a camera at your end because we don't see you or your colleagues.
Voodoo Connect – It's a great way for us all to discuss your project live and the quality is simply amazing.
Book your appointment now.
CLICK ON ANY PICTURE AND WE'LL SEND YOU A PERSONALISED INFORMATION PACK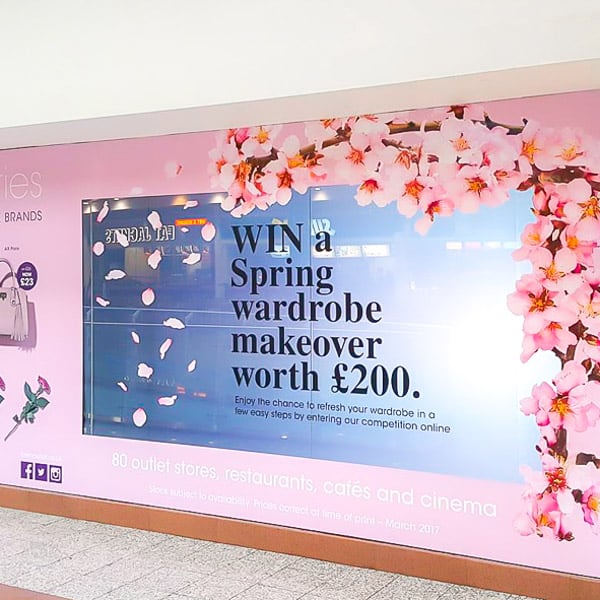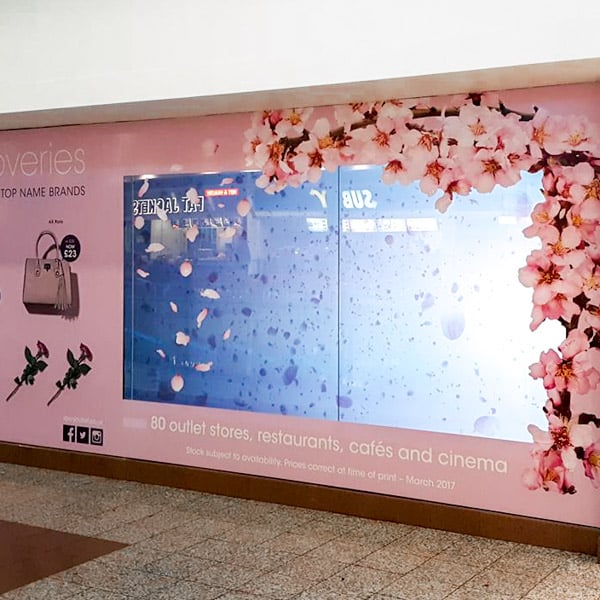 Once we're set up, it's all about content. We've done some amazing jobs with this technique. We turned a picture of a bill-board in a printed graphic into a live screen. We've had animated snow falling. We've even explored making passers-by the stars. For once, this really is an application that's only limited by the imagination.
We're all ears if you think you have an application for turning any window into a digital screen. It costs nothing at all to call us and discuss your idea. We can produce a prototype to try your idea – we may even have one already.
If you're ready to discuss your project we're ready to listen. Let's get your ideas on the table and move your sign project forward.