If you get the feeling your job's in safe hands with Voodoo, you're right. We have complex projects managed down to the smallest detail…
Get your sign projects and creative ideas out of your head, and into Voodoo.
Calling us will not only leave you the head-space you need to get other things done, it'll immediately see your ideas met with commitment and interest rather than blank looks.
Here at Voodoo, we have strong formal project management skills that surround and support everything we do. It's a well-honed system that takes as its input sparks of creative ideas and produces as its output real-world deliverables that meet the need of customers of all shapes and sizes.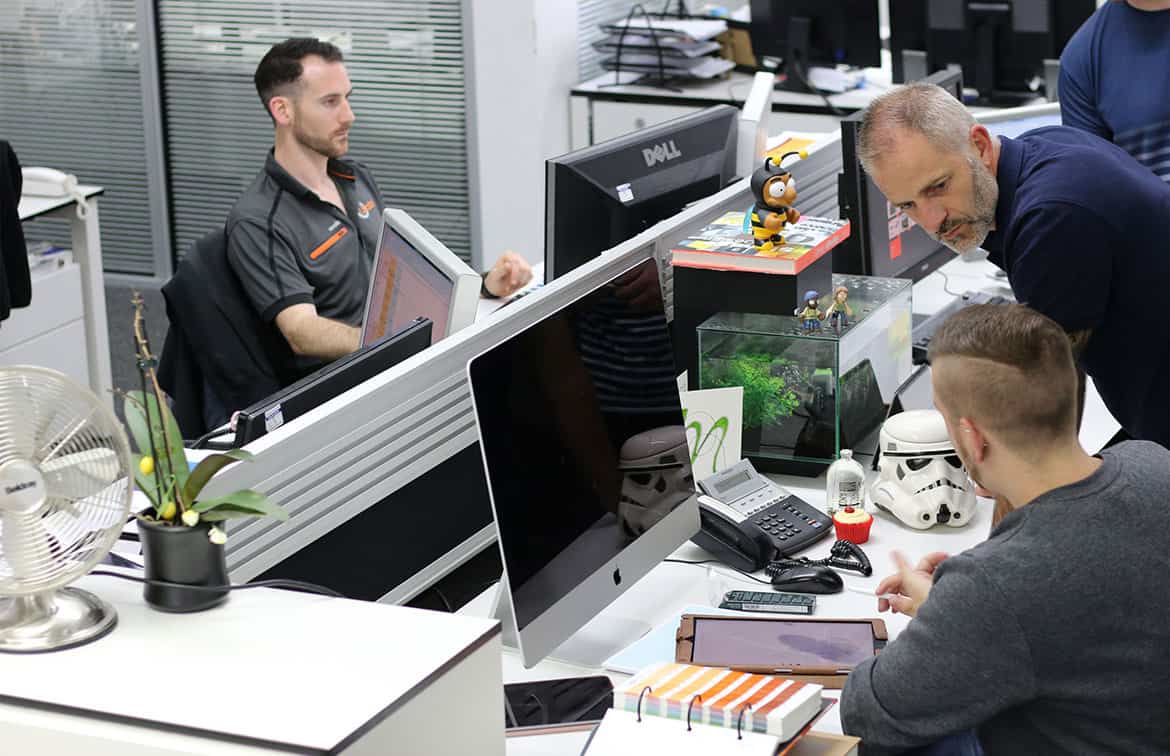 What would Voodoo come up with?
You'll never know unless you ask us. Here at Voodoo, we'll work with nothing more than an idea delivered on the back of a napkin. If that sounds like hard work, meet with us and talk it over instead. We'll work with fully developed designs and rigidly enforced corporate ID too. If you're sat somewhere between the two – you should call Voodoo as well.
Call us about what?
We're first port of call for lots of companies looking for signs. That said, we're there at the table with retail establishments who're all about customers experiences these days and want us to help provide them. Schools come to Voodoo for wall graphics. And those who're responsible for all kinds of public spaces and places and who want to find way of customising the environment have us do the job too. You'll also find Voodoo way out in left field where the real edgy leading-edge creative stuff is watered and grown. That's because we tend to find a way where others may have found a way to say no. Give Voodoo a try and we'll get your project moving.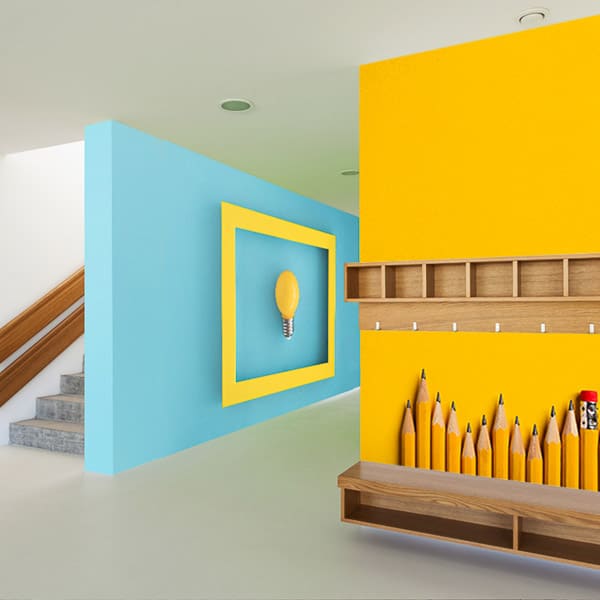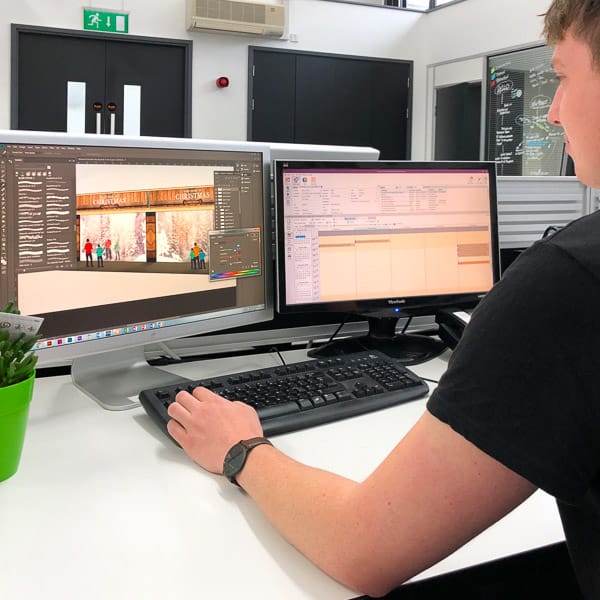 How does Voodoo work?
We're all about processes. We have to be. We manage huge projects right down to the tiniest of the details that they comprise. Where we differ is that we've managed to define systems that see process in the pure sense, mesh its gears with creativity at its wildest and yet still get along. A conversation with Voodoo therefore keeps everyone happy. Wildfire ideas are fanned – Jobs get done.
A new year is just around the corner. Why not call Voodoo about your signing, branding and promotional needs now? We'll get you out of the traps and running as soon as 2019 gets into its stride.
Ideas meet action at Voodoo. How about yours?