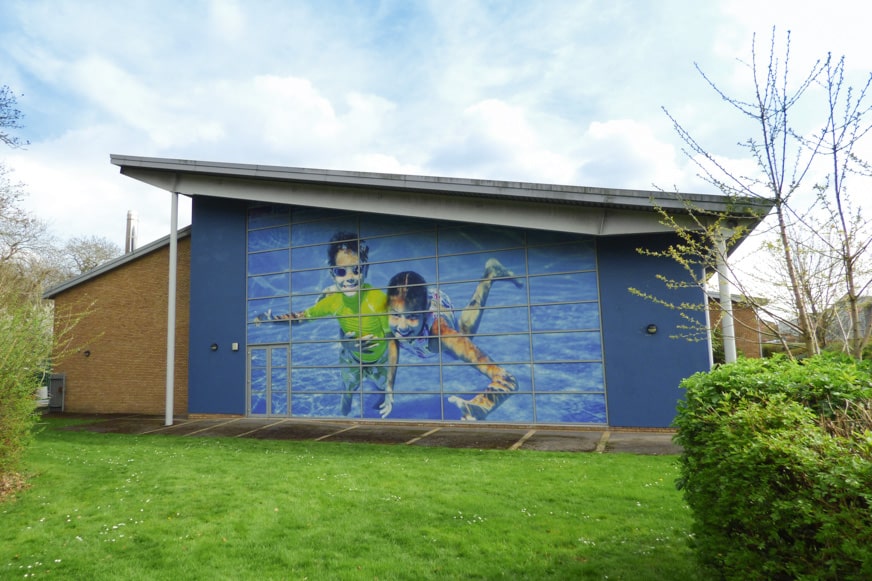 There's a very popular leisure centre not far from The Voodoo DesignWorks. It's on the Bradley Stoke housing development. The leisure centre is a family -oriented place with all sorts of really popular attractions including a swimming pool. It's a great place but privacy for windows for its architectural-scale glazing had become a bit of a problem.
The pool features a very large glazed end elevation with views outward for swimmers and staff to a bordering tangle of dense woodland and to one of the estate's main roads. From the outside, anyone could see straight into the swimming pool area whether they're driving or strolling past, or walking in the woods. The swimmers didn't like that.
We were called in to advise and to propose a workable solution.
Let's send you a brochure…
It's amazing what the Voodoo DesignWorks could do for you. It's all in our brochure and we have one with your name on it.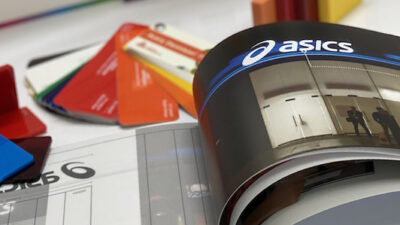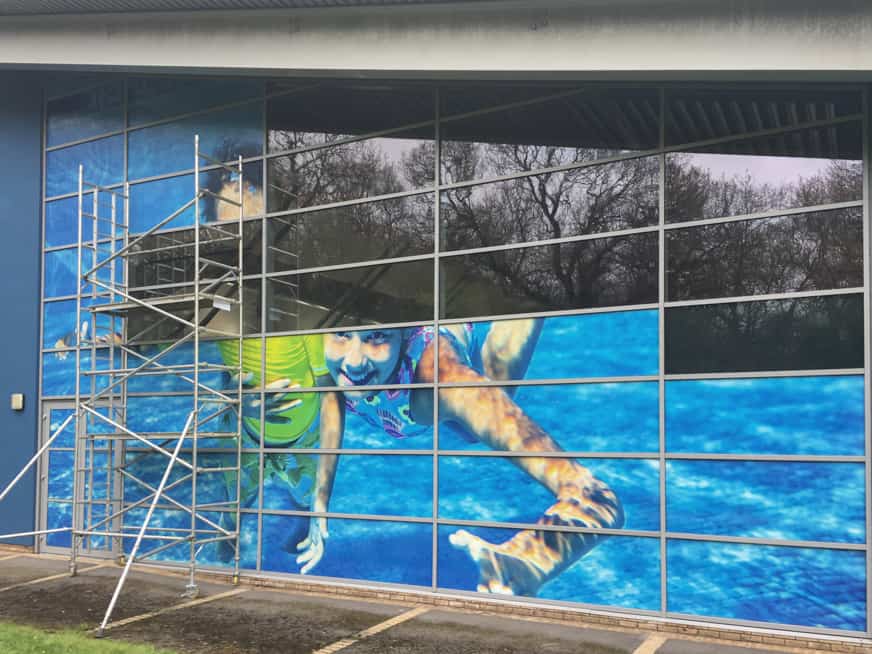 CLICK ON ANY PICTURE AND WE'LL SEND YOU A PERSONALISED INFORMATION PACK
We surveyed the site and because of the tricky lighting conditions prevailing, we called in some technical assistance from our friends at Contra Vision who specialise in materials for privacy for windows among other things. Between us, we determined that Contra Vision Performance 80/20 printable perforated film would do the job that was needed. Voodoo could print the film with an attractive design that couldn't be seen through from outside, and yet once applied it would retain a view out for the swimmers inside.
So that's what we did.
We designed a suitably swimmy mural and made the design fit the awkwardly shaped end elevation of the building. We next printed the Contra Vision Performance material. Big thumbs up. The eighty percent of the material dedicated to the image we were printing delivered a big impact. Scaffolding up. Contra Vision Performance applied.
Book an online presentation and discussion with us at a time that suits you.
Voodoo-Connect delivers a live, broadcast-quality video and audio presentation and discussion from us to you and its streamed live right to your desktop and as many people as you need to invite. We can discuss your project, you can all see our samples, tour our facility and more – no need for a camera at your end because we don't see you or your colleagues.
Voodoo Connect – It's a great way for us all to discuss your project live and the quality is simply amazing.
Book your appointment now.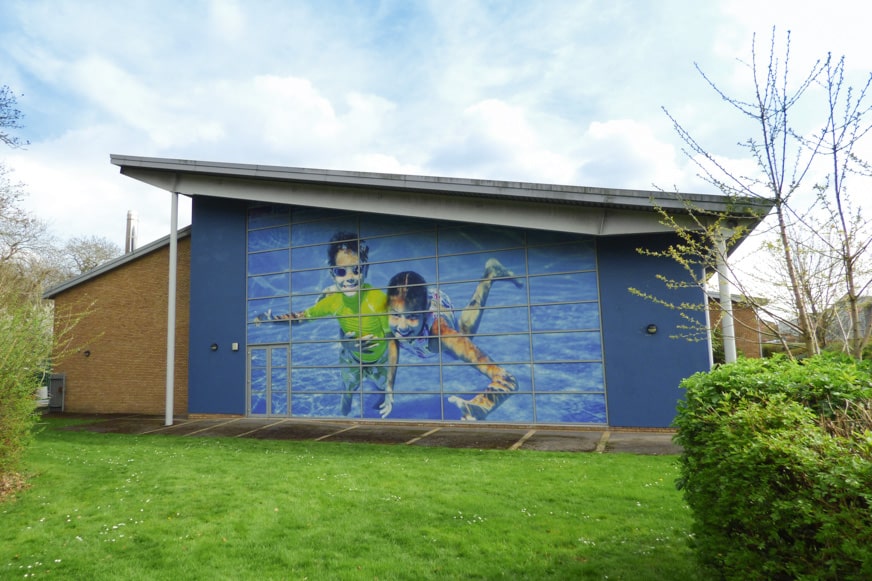 Total transformation. Anyone passing the pool now sees our big and very colourful mural on the building's end elevation. Those inside, still have a great view out. Privacy glass functionality at a fraction of the price of reglazing acres of windows.
If you have a privacy or security issue with windows and glazing in public spaces and places, give Voodoo a call. We can come up with practical solutions without throwing your budget in at the deep end.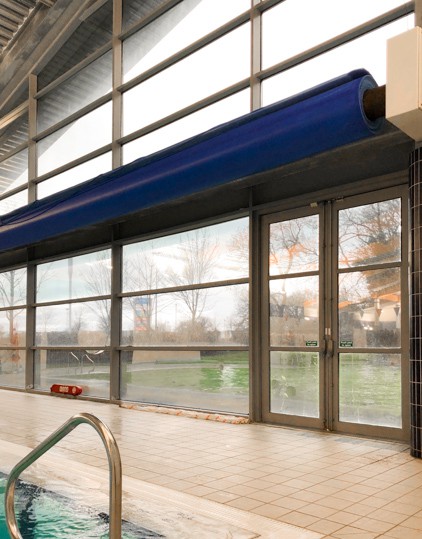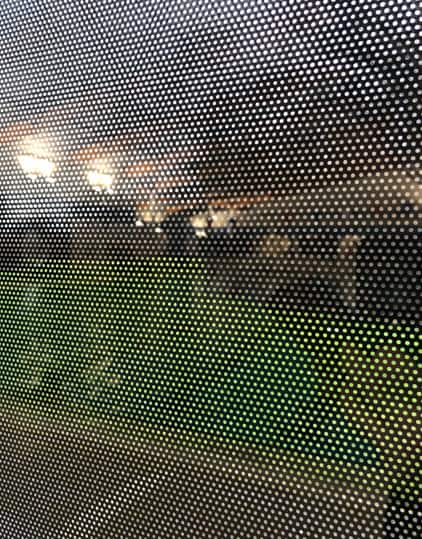 If you're ready to discuss your project we're ready to listen. Let's get your ideas on the table and move your sign project forward.