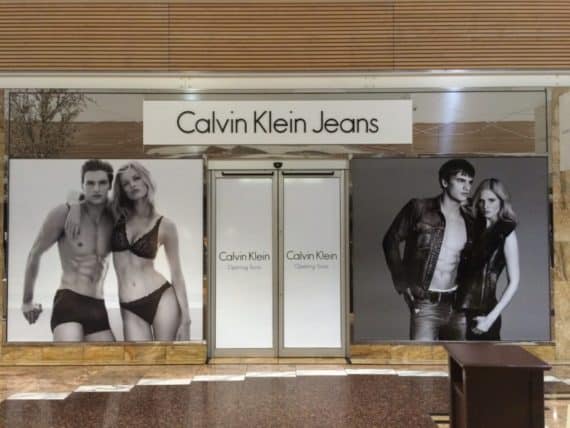 Window signs make passers buy and Voodoo knows how to make them.
Window Signs do a brilliant job of promoting what ever is behind the shop windows to which they are applied. Well designed window signs extend the reach of Point of Sale promotions to the pavement, and they create enduring and memorable impressions on the passers by that see them.
Window signage should be considered as a primary means for promoting your business whether your retail outlet or restaurant is surrounded others in a mall or stands alone on a busy high street. Window stickers, and the messages they promote, are not typically designed to last long so think winter sale signs and the like. Window frosting though can be thought of in terms of an identity continuation and makes a long lasting and positive brand impression.
Shop windows and other glazed panels may be located in places where the use of promotional window signs is controlled so as to maintain overall branding standards – at shopping centres for example. Here at the Voodoo DesignWorks in Bristol, we understand such requirements at we know how to deliver window signs and window posters that work for everyone and especially for your potential customers.
Let's send you a brochure…
It's amazing what the Voodoo DesignWorks could do for you. It's all in our brochure and we have one with your name on it.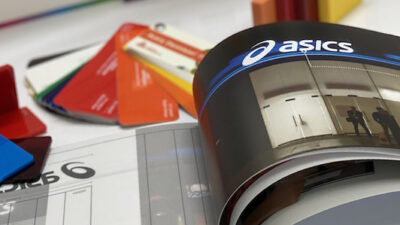 CLICK ON ANY PICTURE AND WE'LL SEND YOU A PERSONALISED INFORMATION PACK
WE DESIGN
WINDOW GRAPHICS…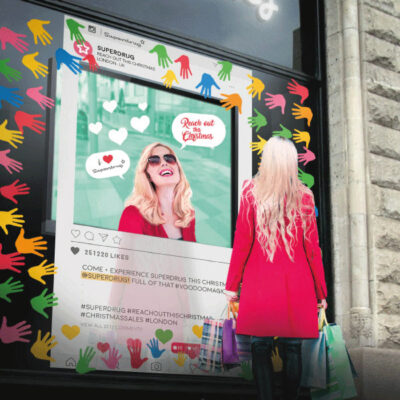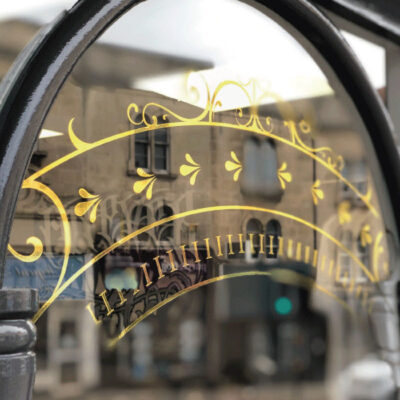 WE INSTALL
WINDOW GRAPHICS…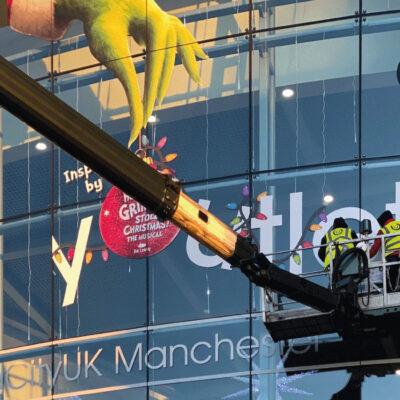 Graphics on shop windows need to be sensitively designed so as to work with prevailing lighting condition. Your business may require that a view into your shop is maintained too so the window signs would be applied to areas that draw the eye rather than those that obscure the shop window or door.
Voodoo will produce a programme of promotional window signs that work with glazed surfaces including doors and that work around structures such as mullions and shop-front fittings. Our graphics are inert to most glass types and work with toughened and laminated glass.
Book an online presentation and discussion with us at a time that suits you.
Voodoo-Connect delivers a live, broadcast-quality video and audio presentation and discussion from us to you and its streamed live right to your desktop and as many people as you need to invite. We can discuss your project, you can all see our samples, tour our facility and more – no need for a camera at your end because we don't see you or your colleagues.
Voodoo Connect – It's a great way for us all to discuss your project live and the quality is simply amazing.
Book your appointment now.
For a little money, shop windows can display graphics which punch way above their weight. The scope of the impact achieved assures you a return that fully justifies the cost of the window signage. Application is not at all disruptive, we can apply shop window signs inside and out.
A useful next step is taking a look at your windows and asking yourself how much more engaging they'd look with decals, stickers or more permanent window signs that don't just ask for attention, but demand it.
If you want to stand out, call Voodoo. When it comes to shop windows, we have just the graphics package your business needs.
If you're ready to discuss your project we're ready to listen. Let's get your ideas on the table and move your sign project forward.