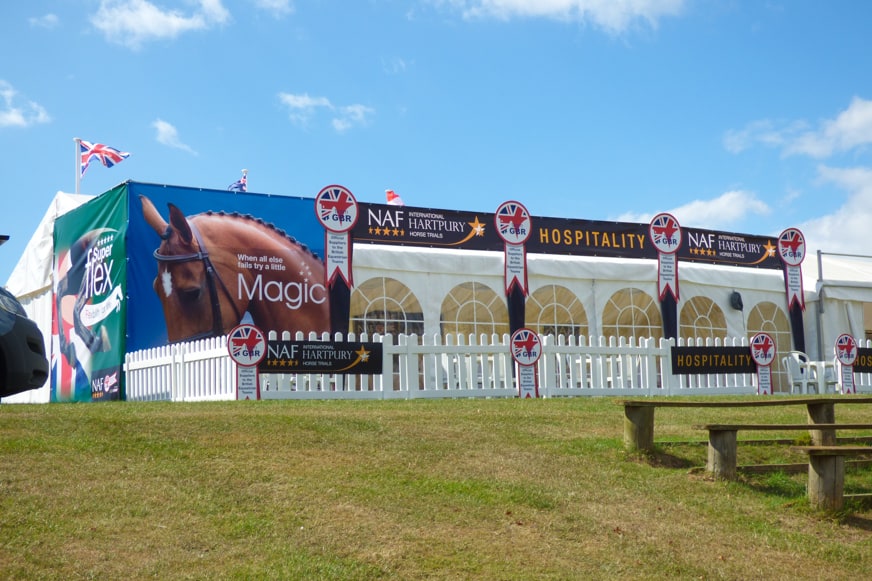 Digital print is a wonderful thing. The Voodoo DesignWorks makes it a little more wonderful still and our customers love us for it. What makes wide-format digital printing by Voodoo such an effective medium is the equally wide range of things it can be used for. And the relatively low cost of using it.
When you come to Voodoo for promotional digital print you're coming direct to the print's source. Wide-format print starts with great design. You're getting that direct from Voodoo too. Our client NAF Equine knocked on our door when it had an event to promote recently. NAF turned to us to put their brand on the map at the Hartpury Horse Trials and we turned to wide format digital printing to get the job done for them.
Let's send you a brochure…
It's amazing what the Voodoo DesignWorks could do for you. It's all in our brochure and we have one with your name on it.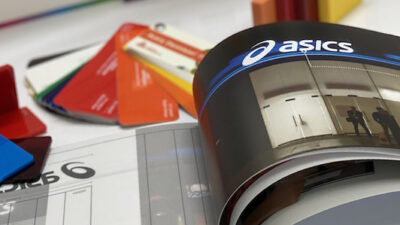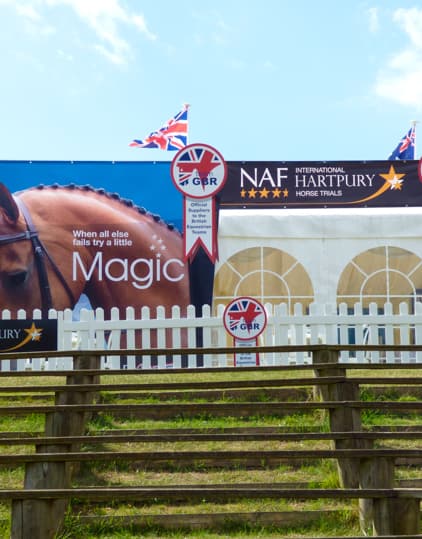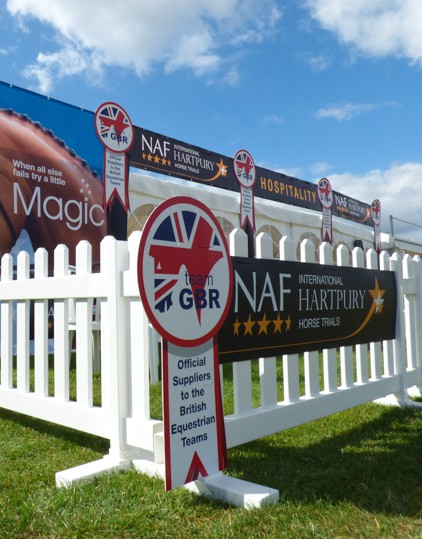 CLICK ON ANY PICTURE AND WE'LL SEND YOU A PERSONALISED INFORMATION PACK
There's a bit of an art to achieving a long-term impact with short-term graphics, especially if you want it to be a positive impact. Our wide format printing specialists went above and beyond though and achieved real stand-out for the NAF brand.
We surrounded and festooned NAF's hospitality marquee with event graphics confirming the brand's stature in the equestrian sector. Large format prints and banners brought an added emphasis to signs designed around a rosette motif. It has exactly the look and feel we'd intended and that NAF had asked us for.
Book an online presentation and discussion with us at a time that suits you.
Voodoo-Connect delivers a live, broadcast-quality video and audio presentation and discussion from us to you and its streamed live right to your desktop and as many people as you need to invite. We can discuss your project, you can all see our samples, tour our facility and more – no need for a camera at your end because we don't see you or your colleagues.
Voodoo Connect – It's a great way for us all to discuss your project live and the quality is simply amazing.
Book your appointment now.
Our wide format print reinforced the fact that the NAF brand is associated with Team GBR's British Equestrian Teams too. Wherever the eye looked at Hartpury, it would fall on a piece of wide-format print from Voodoo promoting NAF and its influence in equine sport and leisure.
"When all else fails, try a little Magic," suggests some of the promotional wide-format prints we were very happy to supply to NAF. "Don't wait that long," we'd respond, " get in touch with us. Try a lot of Voodoo supplied wide format digital print from the off." It really works. Hard.
If you're ready to discuss your project we're ready to listen. Let's get your ideas on the table and move your sign project forward.