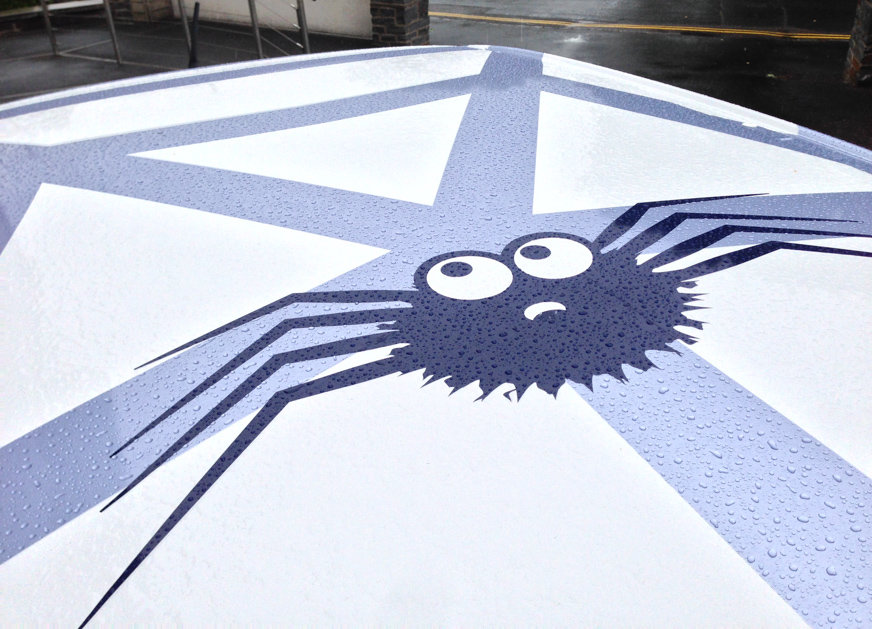 If you've got a business and you want a lot of eyes to fall on its brand and remember it, one of the most cost-effective ways of making it happen is to use well designed and expertly produced vehicle livery and van graphics. The Voodoo DesignWorks can help. Our vehicle graphics turn heads, cost little, and so deliver knock out value.
Here's one you may have seen. If you have, you're sure to remember.
Must Dust is a cleaning company that'll come into your business or home and leave it spotless. Perhaps the only thing that'll be left behind is the memorable impression created by its winning Voodoo produced van graphics.
Let's send you a brochure…
It's amazing what the Voodoo DesignWorks could do for you. It's all in our brochure and we have one with your name on it.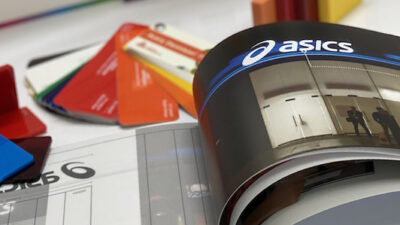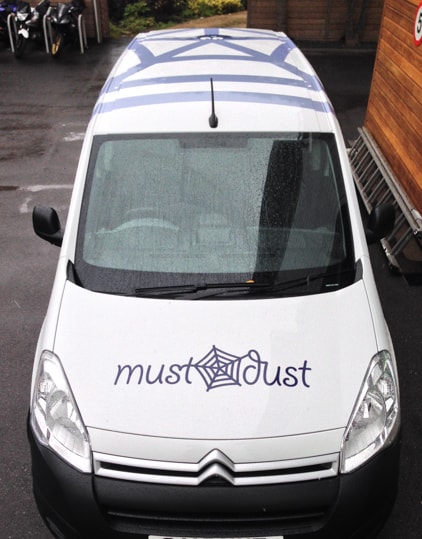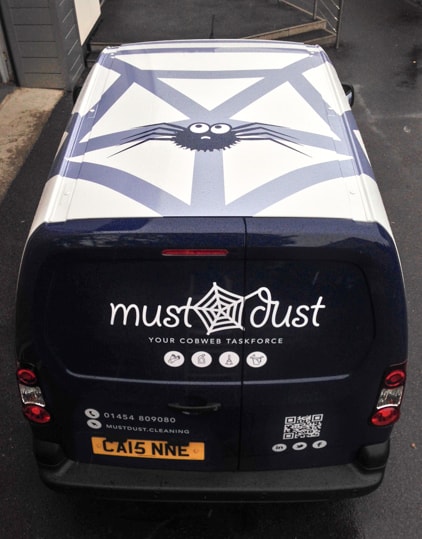 CLICK ON ANY PICTURE AND WE'LL SEND YOU A PERSONALISED INFORMATION PACK
Must Dust's vehicle graphics are a study in expert design brilliant execution. There's a cobweb-like theme applied that covers virtually the whole vehicle and which is repeated centrally. It complete with a stylised spider looking a little unsure of what might be coming next.
Tastefully integrated icons make it clear that there's a range of cleaning services on offer from Must Dust, without resorting to reams of barely legible text. The vehicle graphics do the job they're designed to do, so that Must Dust can promote the job it does as well.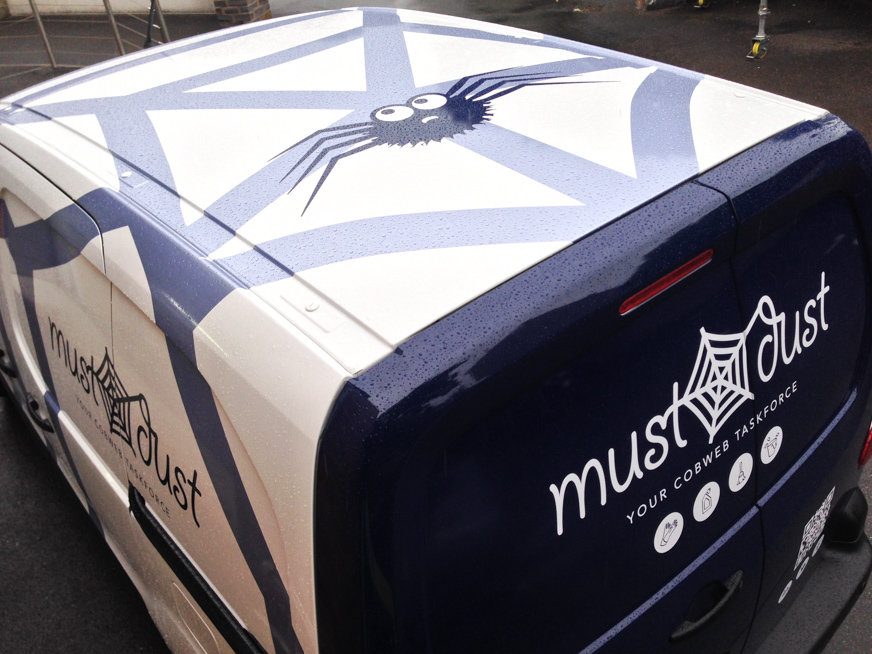 Voodoo makes vehicle livery and van graphics from quality materials so the message endures. The quality of the impression doesn't diminish either and remember, that's an impression that's building thousands of times an hour as the van goes about its business.
Book an online presentation and discussion with us at a time that suits you.
Voodoo-Connect delivers a live, broadcast-quality video and audio presentation and discussion from us to you and its streamed live right to your desktop and as many people as you need to invite. We can discuss your project, you can all see our samples, tour our facility and more – no need for a camera at your end because we don't see you or your colleagues.
Voodoo Connect – It's a great way for us all to discuss your project live and the quality is simply amazing.
Book your appointment now.
So, why not put vehicle graphics to work for your business too? Where there's a van there's a way. Voodoo tackles it all from design to visualisation; production and installation. One vehicle or a whole fleet. Small companies with big ideas or the biggest names in business.
Put wheels under your business. Van graphics from Voodoo. It's how you'll be remembered.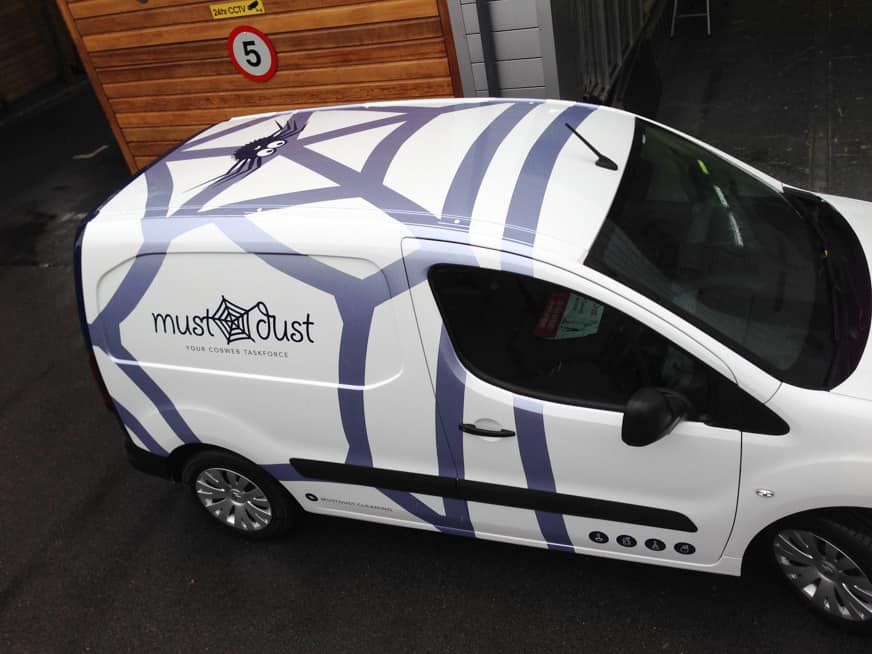 If you're ready to discuss your project we're ready to listen. Let's get your ideas on the table and move your sign project forward.