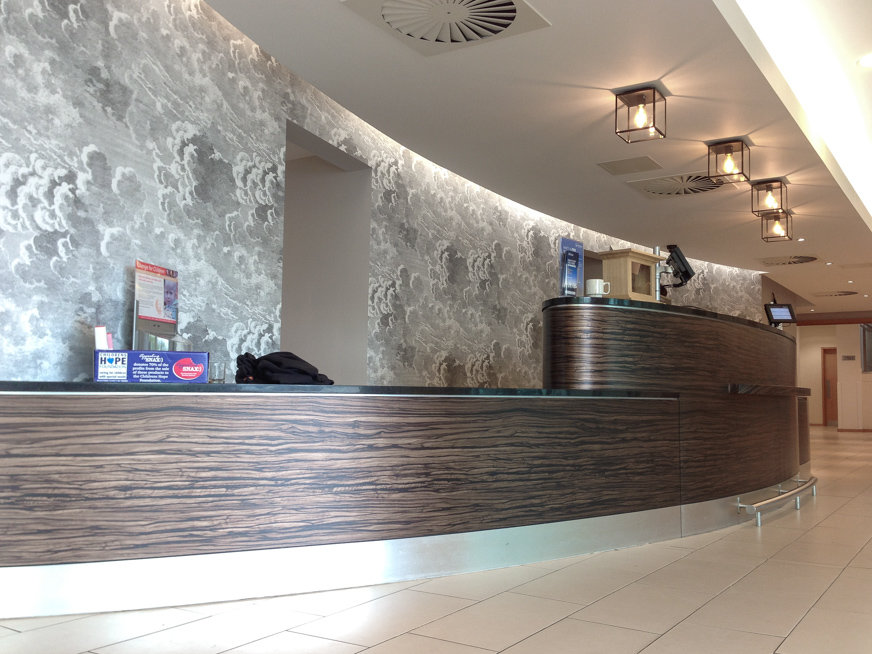 Don't replace. Restore.
You may not have heard of Di-Noc. But you've almost certainly seen it. Di-Noc is a remarkable material from 3M and it's available in a huge range of very attractive, on trend finishes. It's used to restore and transform worn interior and exterior surfaces for a fraction of what a surface restoration would normally cost. How's does Di-Noc work? Brilliantly. Your first port of call is The Voodoo DesignWorks – Speak to our Di-Noc design and application team.
Let's send you a brochure…
It's amazing what the Voodoo DesignWorks could do for you. It's all in our brochure and we have one with your name on it.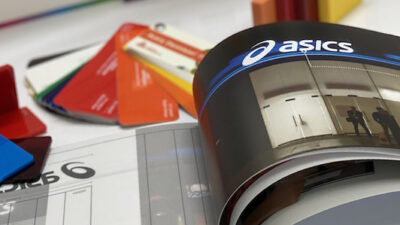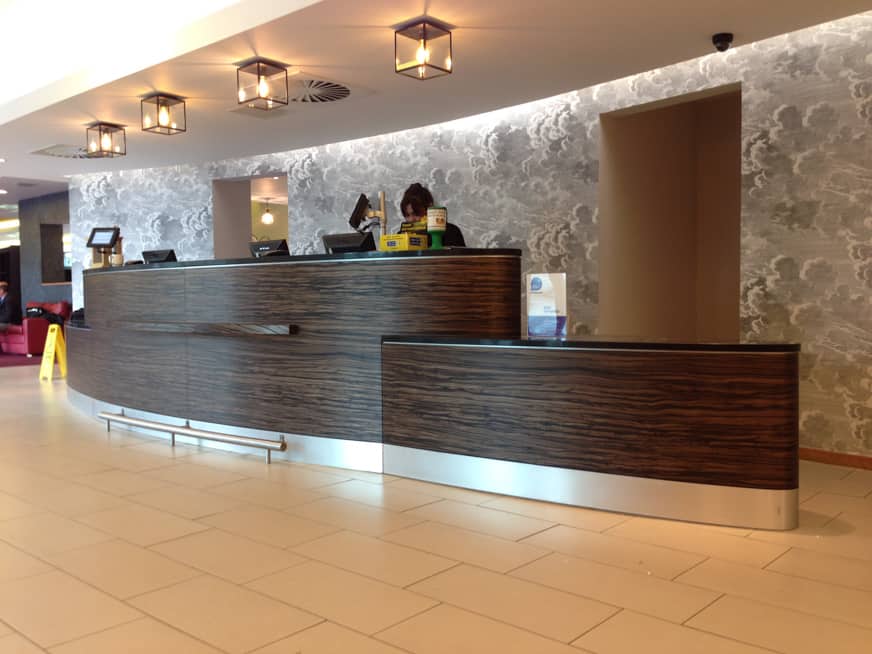 CLICK ON ANY PICTURE AND WE'LL SEND YOU A PERSONALISED INFORMATION PACK
Point Voodoo at a worn counter-top, a scarred door or an uninspiring expanse of magnolia emulsion and we'll do wonderful things for you. Using Di-Noc, we'll make your worn fittings look like new. We'll turn fragile surfaces into hardwearing ones. We'll bring colour and texture to barren spaces and turn them into welcoming areas reflecting or counterpointing surrounding architecture.
It worked for IBIS.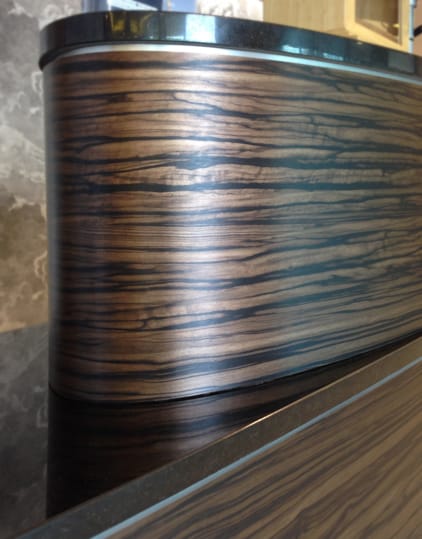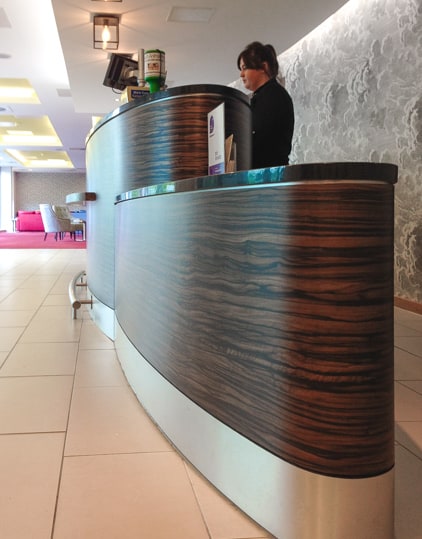 The hotel reception desk had led a hard life. One bash too many from wheeled suitcases. One more scuff from a hard toe-cap. The one-thousandth set of elbows in a week. All that accumulated wear had taken its toll. Reception looked anything but welcoming.
The solution? Rip out the desk and start again. That meant time. That meant disruption. That meant collateral damage to flooring and other surfaces. The better way by far? Di-Noc – expertly designed and applied by Voodoo.
Book an online presentation and discussion with us at a time that suits you.
Voodoo-Connect delivers a live, broadcast-quality video and audio presentation and discussion from us to you and its streamed live right to your desktop and as many people as you need to invite. We can discuss your project, you can all see our samples, tour our facility and more – no need for a camera at your end because we don't see you or your colleagues.
Voodoo Connect – It's a great way for us all to discuss your project live and the quality is simply amazing.
Book your appointment now.
It took a day. It cost a fraction of the asking price for a new reception desk. And the results are amazing. The desk looks new and the effect favourably halos the surrounding areas too.
Di-Noc works anywhere that traditional surfacing and finishing materials work and in thousands of places they never will. The Voodoo team can advise. Get your refurbishment project our of your head and into ours. We know Di-Noc. We know Di-Noc works.
If you're ready to discuss your project we're ready to listen. Let's get your ideas on the table and move your sign project forward.