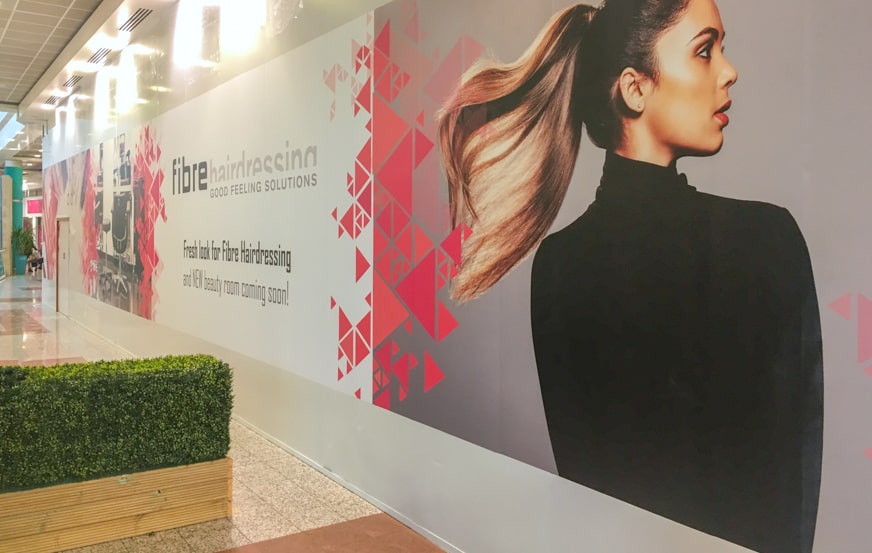 Temporary hoarding graphics need a permanent solution. We delivered just that to The Lowry Outlet at Salford Quays in Manchester…
Shopping under cover is a great experience but the brands that occupy malls and the malls themselves don't like empty properties punctuating the rows of thriving businesses, or the site works that are usually making such properties ready for incoming tenants.
Voodoo has a solution for that.
Let's send you a brochure…
It's amazing what the Voodoo DesignWorks could do for you. It's all in our brochure and we have one with your name on it.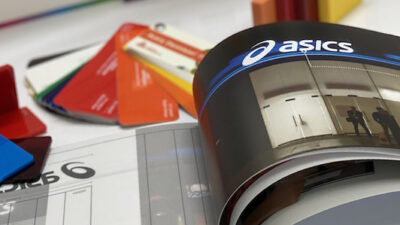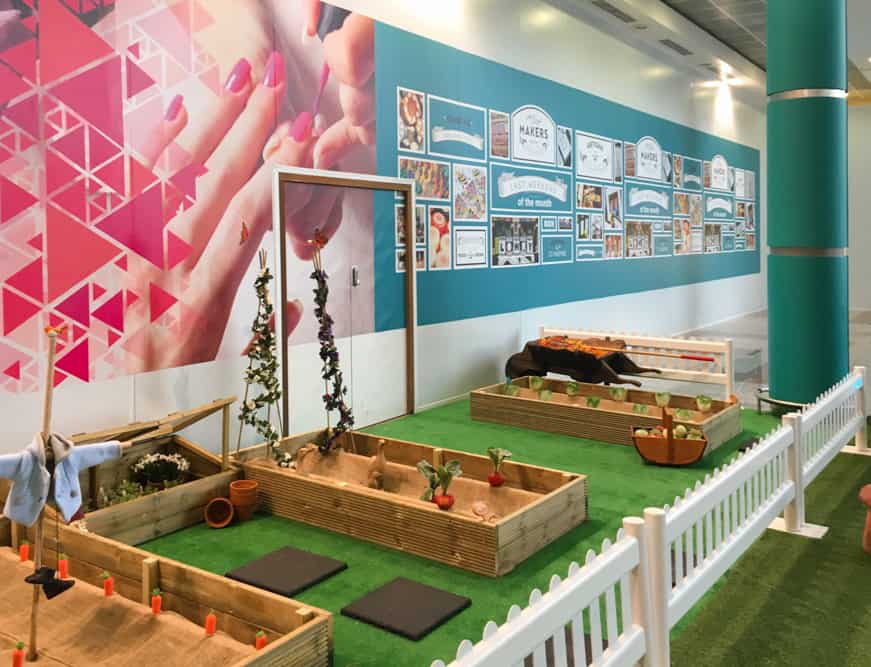 CLICK ON ANY PICTURE AND WE'LL SEND YOU A PERSONALISED INFORMATION PACK
Our shopping centre site hoardings make empty shops look like businesses in waiting. Rather than confronting shoppers with a dusty window fronting an empty shop or building works, our digitally printed  site hoardings present a fresh face that reflects the mall's branding or advertises the incoming business for all to see.
It works.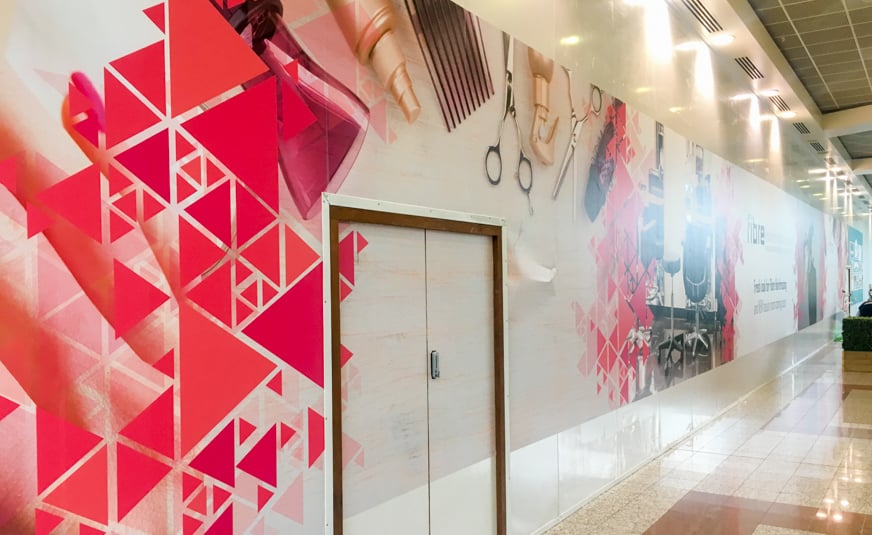 A continuous run of unpunctuated colour helps support the vibrant activity that today's retail experience demands. More than that. Our site hoarding graphics cut through static imagery like a knife so that passers by are in no doubt that there will soon be a new business open and ready to trade.
Applying and subsequently removing big expanses of printed graphics in a busy shopping centre needs to be done with as little fuss as possible and acres of adhesive material aren't the most cooperative of things to deal with. We've got an answer for that too.
Book an online presentation and discussion with us at a time that suits you.
Voodoo-Connect delivers a live, broadcast-quality video and audio presentation and discussion from us to you and its streamed live right to your desktop and as many people as you need to invite. We can discuss your project, you can all see our samples, tour our facility and more – no need for a camera at your end because we don't see you or your colleagues.
Voodoo Connect – It's a great way for us all to discuss your project live and the quality is simply amazing.
Book your appointment now.
We consulted our materials manufacturer Metamark and we were prescribed a new material they've just developed called MetaDot. It's very easy for us to apply. And its a simple matter for our client to remove when the time comes thanks to a particularly clever adhesive Metamark uses. We'll be using that material again – perhaps you have an application that needs it?
Anywhere there's a big expanse or unadorned surface there's an opportunity to turn it into a space that works for its living and for yours. Get in touch with Voodoo. We can bring colour, content and life to the most unexpected places. Talk to us about place branding. Talk to us about OoH (thats Out of Home) advertising. We're all ears and full of ideas.
If you're ready to discuss your project we're ready to listen. Let's get your ideas on the table and move your sign project forward.