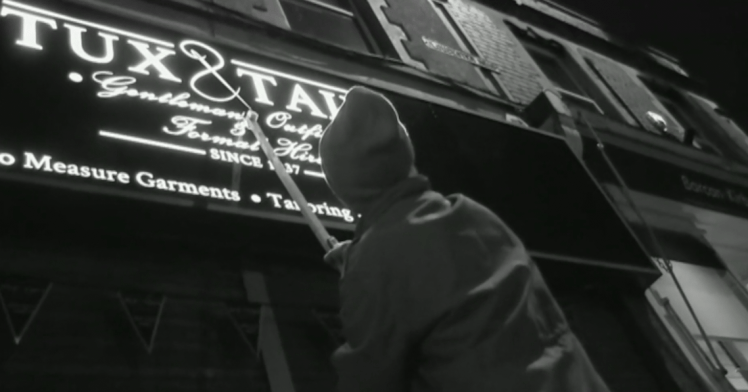 The grammar vigilante is in town and signs in Bristol go back to school.
It appears that things are just going from badder to worstest with signs in Bristol. Signs and graphics in Bristol are apparently littered with errant apostrophes, misplaced contractions and other crimes against modern English and her grammar.  A self-appointed "Bristol Grammar Vigilante" has taken up arms and he's out there, correcting Bristol based signmakers' errors wherever he sees them.  Could your business sign be the next beneficiary of his campaign?
BBC News has tracked down our language's guardian prowling the city's streets. Under cover of darkness and cowled in a hoodie, he corrects errors where he sees them. His medium is cut and applied vinyl which he uses to obscure what might offend the eye. Stuck on like sticking plasters, his work makes good what others, in his view, have made bad.
Is it a crime? He thinks not. The Grammar Vigilante says "It's more of a crime to have the apostrophes wrong in the first place!" Where he'll strike next is not known. All that can be said with any certainty is, he'll be gravitating to signs in Bristol that in some way or other don't speak The Queen's.
Let's send you a brochure…
It's amazing what the Voodoo DesignWorks could do for you. It's all in our brochure and we have one with your name on it.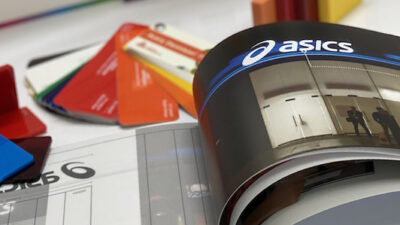 We don't know how far he'll take his crusade. We don't know who'll join and strengthen his ranks. Maybe someone will be looking at shopping centre signs as a speciality. Maybe there will be a superhero crusader tearing through supermarket signage changing "Ten Items or Less" to Ten Items or Fewer."
All the foregoing raises a smile and it makes a serious point too. If a sign maker in Bristol can't get something as fundamental as grammar delivered properly, then what does it say about his quality overall?
Here in the Voodoo DesignWorks, we punctuate where design tells us we can and we do it properly. We have processes designed to trap grammatical errors before they're immortalised in the signs we make and install in Bristol. We're a Bristol based sign company whose work the Bristol Grammar Vigilante will stop in his tracks. Maybe he'll take the time to adhere a little gold star somewhere discrete. Our work, after all, is widely regarded as best in class.
If you're ready to discuss your project we're ready to listen. Let's get your ideas on the table and move your sign project forward.