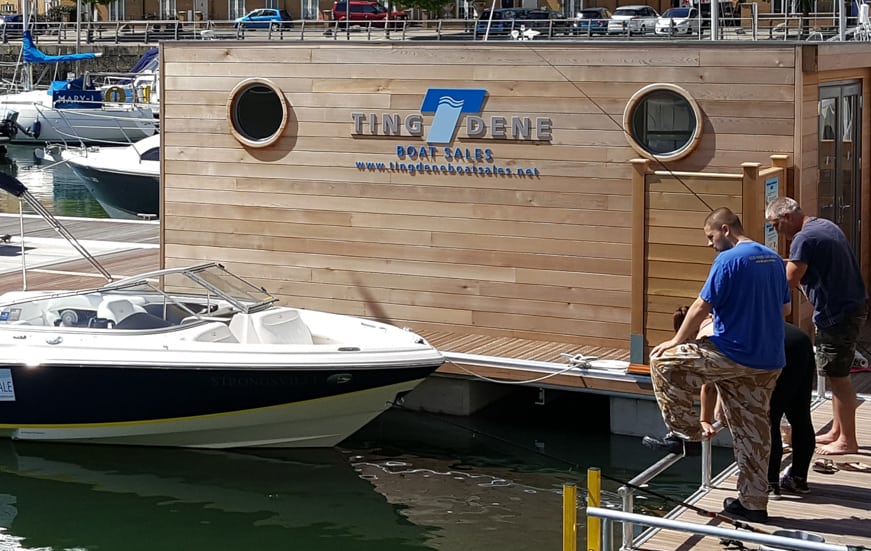 It's said that the two best days in your life are the day that you buy a boat, and the day that you manage to sell it again. So that said, most of the visitors to Ting Dene Boat Sales in Portishead Marina must be having a pretty good time. There's a pretty neat routed sign by Voodoo there and that'll help too.
Portishead Marina is a great example of urban renewal. Once a run-down and very scruffy looking deserted industrial dock, it's now ringed with smart restaurants and apartments and its waters are home to visiting and resident boats. Signs in Bristol are looking positive. Wherever boats congregate in any quantity you'll find a boat sales broker. Thanks to some smart routed signs by Voodoo, you'll find Ting Dene in its marina home afloat easily.
Let's send you a brochure…
It's amazing what the Voodoo DesignWorks could do for you. It's all in our brochure and we have one with your name on it.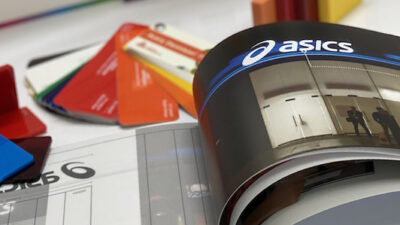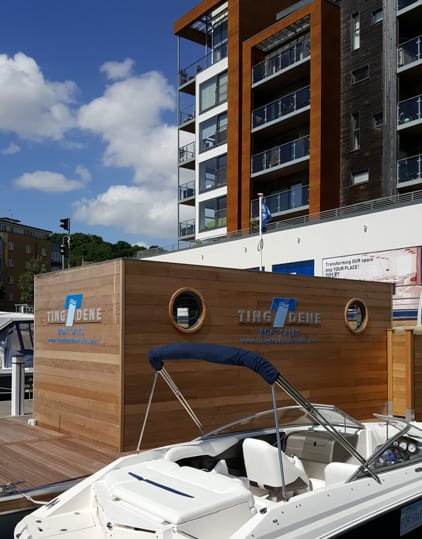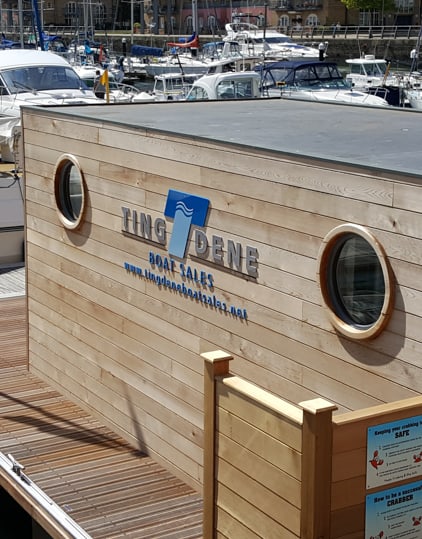 CLICK ON ANY PICTURE AND WE'LL SEND YOU A PERSONALISED INFORMATION PACK
Ting Dene occupies premises afloat on the marina next to the crab catching pontoon. We produced some really snappy looking routed letters and logo elements and affixed them to the shed-like flanks of Ting Dene's offices. It looks the part and doesn't offend the character of the place one bit. Mindful of the sunny location and the amount of exposure to salt, we used very resistant materials for the Ting Dene routed sign.
Routed lettering adds a very classy touch to the simplest of signs and isn't quite as pricey as it manages to look. We can apply such signs to more or less any surface and, as the Ting Dene sign demonstrates, we can do it more or less anywhere, Signs in Bristol being within very easy reach.
Book an online presentation and discussion with us at a time that suits you.
Voodoo-Connect delivers a live, broadcast-quality video and audio presentation and discussion from us to you and its streamed live right to your desktop and as many people as you need to invite. We can discuss your project, you can all see our samples, tour our facility and more – no need for a camera at your end because we don't see you or your colleagues.
Voodoo Connect – It's a great way for us all to discuss your project live and the quality is simply amazing.
Book your appointment now.
So if you're looking for a big boat anytime soon, find your way to the lock end of Portishead Marina and push your way through the hoards of crab-catching kids. Beyond the throng you'll find a beautifully signed office and someone there will happily take £250,000 off you.
Alternatively, if you need signs in Bristol or nationally to put your business on the map, make sure you contact Voodoo. We'll ask for a lot less.
If you're ready to discuss your project we're ready to listen. Let's get your ideas on the table and move your sign project forward.