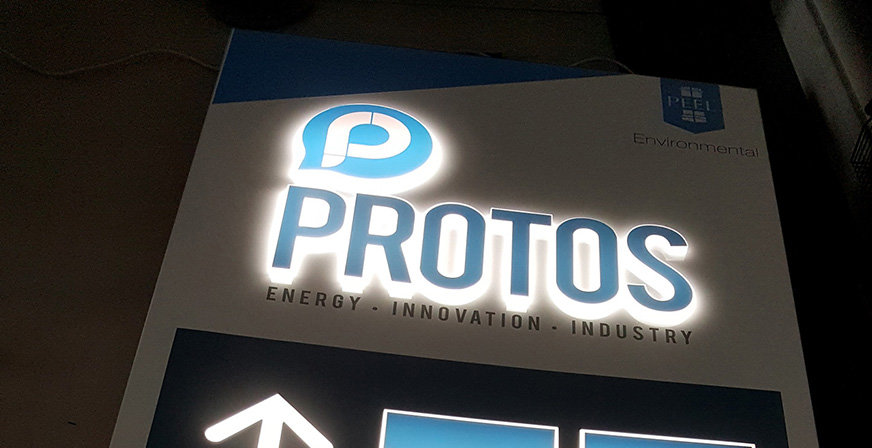 Totem signs can do more than simply direct. They can reflect quality and stature. The Voodoo DesignWorks made it happen…
Billing itself as the destination of choice for energy, innovation and industry, Protos is, notionally, an industrial park. With its enviable connections and proximity to what's becoming the Northern Powerhouse, it's much more. Set on the northern bank of the Manchester Ship Canal in the North West, the park is attracting some influential tenants and is very much in Business.
The Voodoo DesignWorks was contracted by the park's owners, Peel Environmental, to manufacture and deliver a branded wayfinding signing solution including totem signs which reflected the property's corporate aesthetic and which delivered the required functionality at the park's scale.
Voodoo responded.
Working within the context of a well-defined corporate ID prescribed by Protos, Voodoo designed a range of signs ranging from 2.5M to 8M tall. The monolith structures feature custom fabricated steel frames, heavily engineered, clad with powder-coated aluminium. Design elements comprise acrylic accents and applied lettering. The ensemble delivers high legibility and retains the essence of the park's ID.
Let's send you a brochure…
It's amazing what the Voodoo DesignWorks could do for you. It's all in our brochure and we have one with your name on it.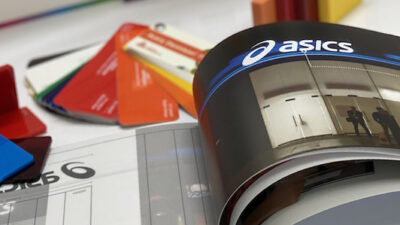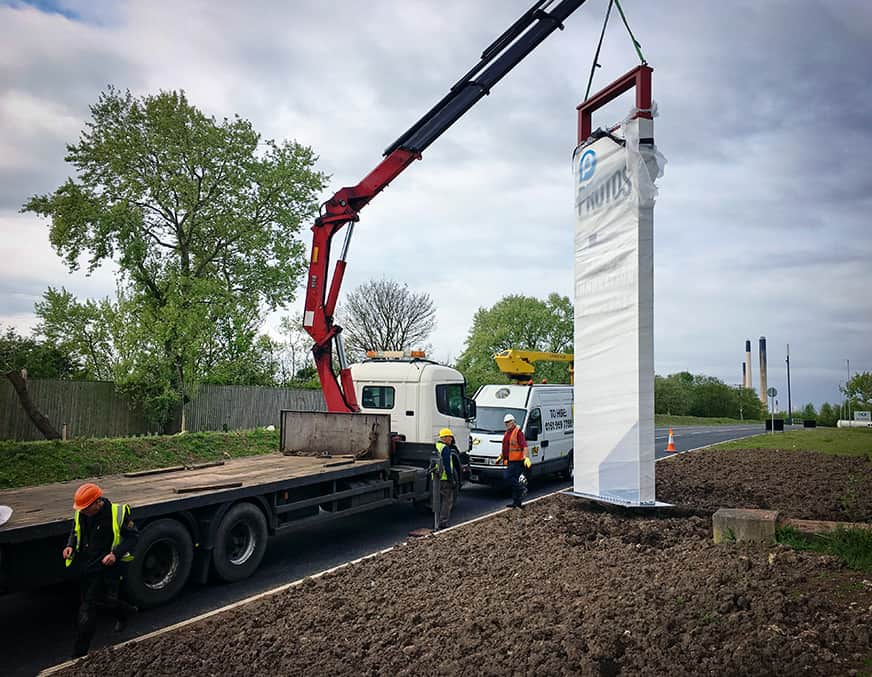 CLICK ON ANY PICTURE AND WE'LL SEND YOU A PERSONALISED INFORMATION PACK
Installation of the illuminated totem signs involved major foundation work and the provision of electrical services to the signs. Thanks largely to project management expertise on the part of Voodoo and tightly coordinated logistics, the industrial park signs were installed and commissioned on time.
In addition to the range of large totem signs manufactured and installed by Voodoo, a range of post-panel signs were designed, manufactured and supplied. The post panel signs work with the totem and monolith signs as wayfinding continuations. Legibility again was prerequisite and the signs are "on-grid" and absolute reflections of the Protos ID.
The whole programme is designed to be easily scalable should the park's bounds grow, and the signs' finish is engineered so as to be easily maintained and durable.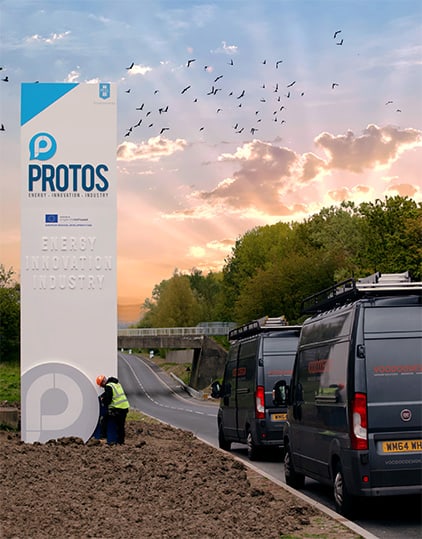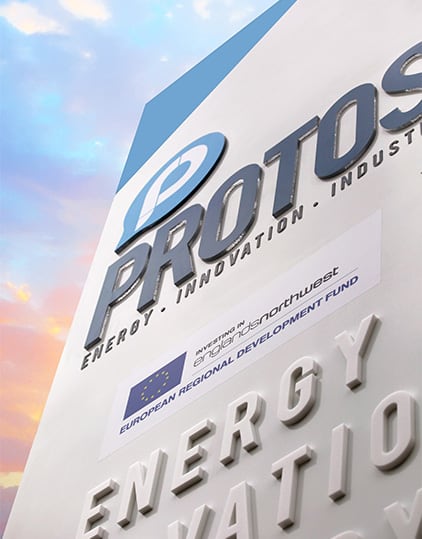 Book an online presentation and discussion with us at a time that suits you.
Voodoo-Connect delivers a live, broadcast-quality video and audio presentation and discussion from us to you and its streamed live right to your desktop and as many people as you need to invite. We can discuss your project, you can all see our samples, tour our facility and more – no need for a camera at your end because we don't see you or your colleagues.
Voodoo Connect – It's a great way for us all to discuss your project live and the quality is simply amazing.
Book your appointment now.
Protos is a very desirable location and the companies which call it home are important contributors to the local economy. Thanks to The Voodoo DesignWorks, Protos is well and truly on the map and has a signing programme which befits its quality and position.
Get in touch with Voodoo and we'll put your development on the map too.
If you're ready to discuss your project we're ready to listen. Let's get your ideas on the table and move your sign project forward.