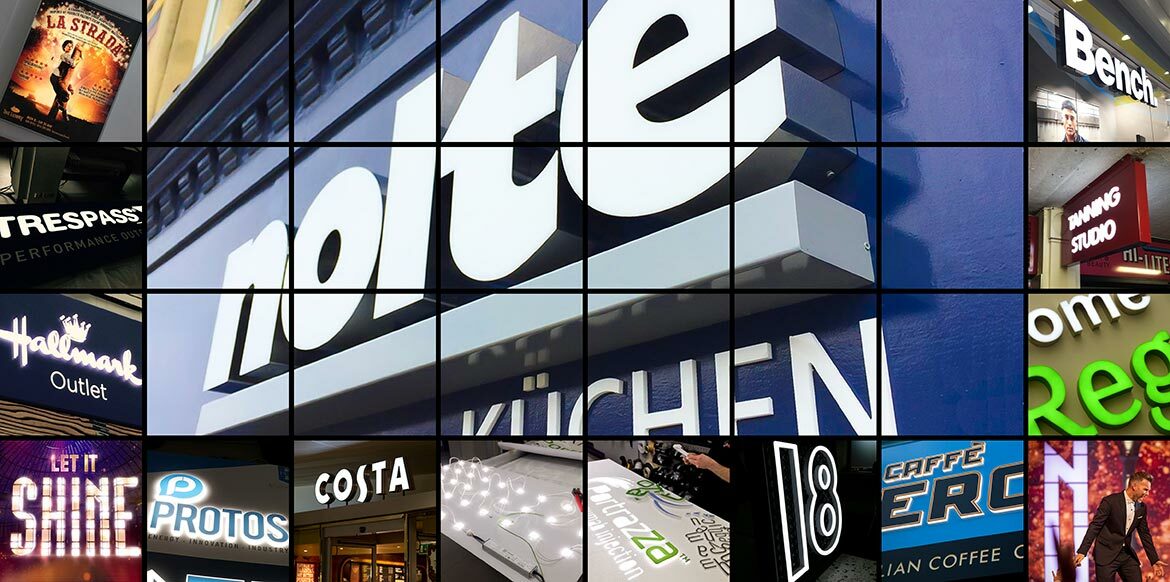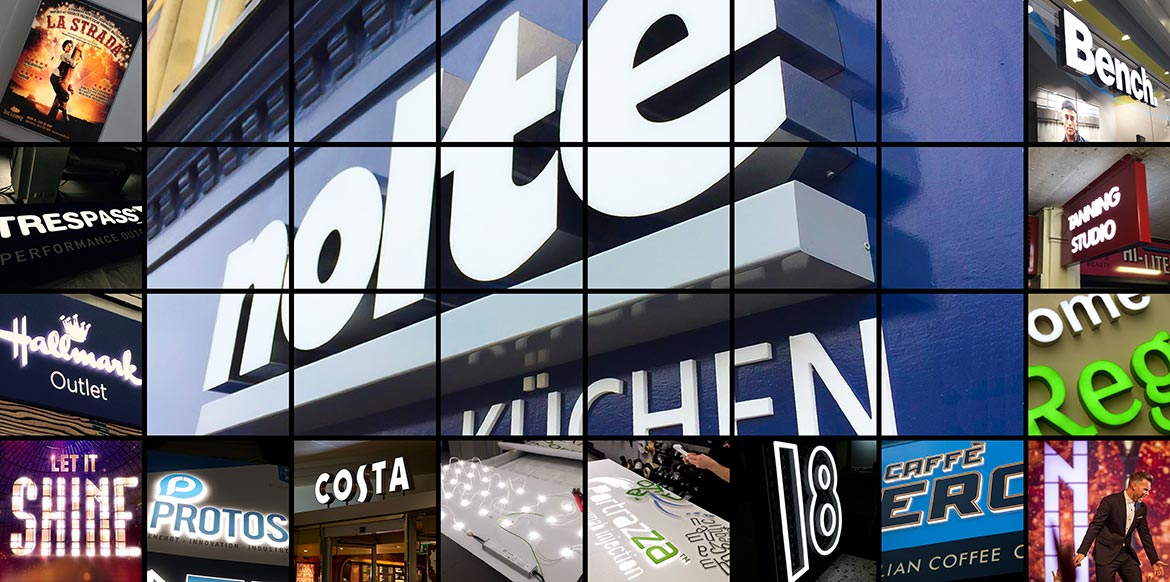 Signs and signage have been around for a very long time and given that commercial, or business signage, is, and was, a medium designed to attract attention, it wouldn't have been too long before some somebody came up with the idea of producing signage that lights up and called it 'illuminated signage.'
One of the earliest and most enduring of all types of illuminated signage was neon. Given the difficulties even a skilled crafts-person would encounter making a neon sign, the whole appeal of illuminated signage to shops and other commercial businesses had to be significant in the days when neon was first commercialised to justify the effort of producing it. 
That appeal continues to this day. Neon for the most part though, has the legislated itself out of our lives. It's not easy to make, it's fragile, temperamental when installed, and only relative handful of people can make it. Add to that a reliance on ingredients like mercury, and neon's days were numbered.
Today anyone wanting a sign that looks like neon but that isn't,  can turn to modern media like NeonPlus Signs. It puts a modern twist on the best parts of neon's aesthetic, but it's made using modern materials and energy efficient illumination sources. It's anything but fragile, it's not in the least temperamental, and it's readily available in a huge range of theatrically controlled colours, styles, and across price ranges.
We design
illuminated signs…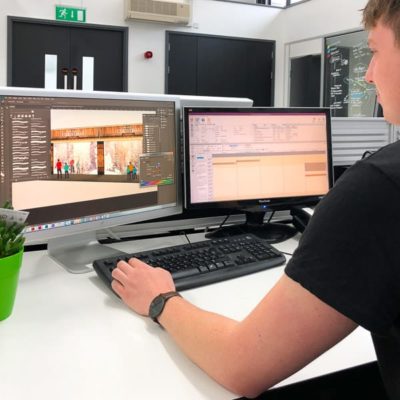 We manufacture
illuminated signs…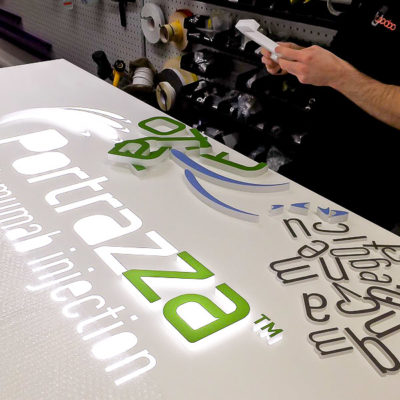 We install
illuminated signs…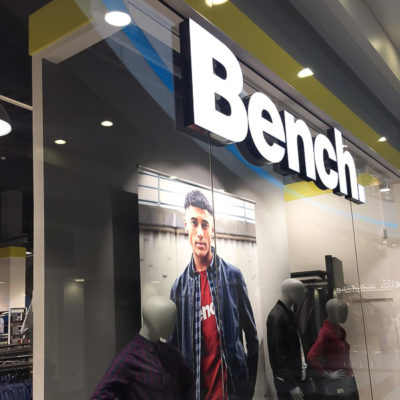 Let's send you a brochure…
It's amazing what the Voodoo DesignWorks could do for you. It's all in our brochure and we have one with your name on it.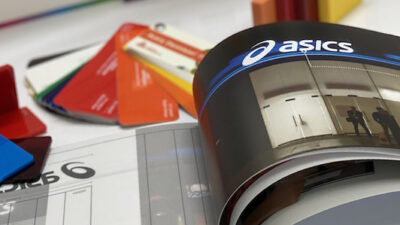 Perhaps the most ubiquitous of locations for an illuminated sign is above a shop. The so-called illuminated fascia, or illuminated shopfront sign, has been with us for many years and it has undergone significant development since elbowing its way onto the manmade landscape. 
From the 70s onwards, most illuminated signage for shopfronts comprised a box-like case fabricated from aluminium extrusions and other kit-like parts, designed to contain arrays of fluorescent tubes. Capped with what amounts to a lid, the 'sign face' would feature a panel typically made from Perspex. such illuminated signage for shops, or rather its face, would be lit from behind by the tubes.
Taken in a modern context, fluorescent tubes are not the best source of illumination for exterior signage. They don't age gracefully, they can be reluctant to turn on in cold weather, or to turn on at all, and they require replacing regularly. 
Hidden behind a fragile plastic panel, and often at height, the temptation to ignore that flickering tube, and avoid the expense of replacing it, created a reluctant tolerance towards flickering or patchily lit shopfront signs. Solid-state ballasts improved the situation but not to the extent that fluorescent tubes would survive the coming onslaught of LEDs.
While evolution caught up with and eradicated fluorescent tubes, the sign industry's love of acrylic, and in particular its best known brand Perspex, continues to this day. That's because in terms of fabricated signage, built up lettering and other forms of illuminated advertising, Perspex has little or nothing to fear from any other medium or material.
CLICK ON ANY PICTURE AND WE'LL SEND YOU A PERSONALISED INFORMATION PACK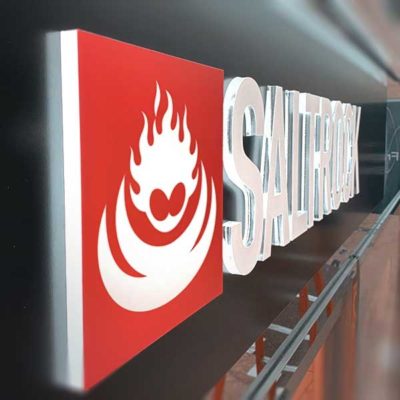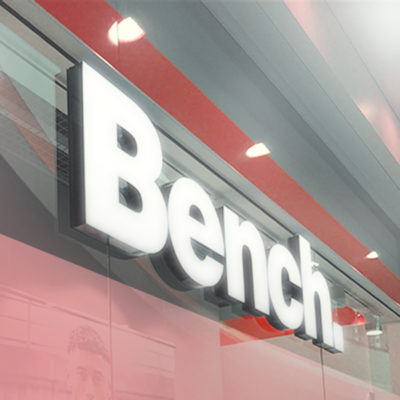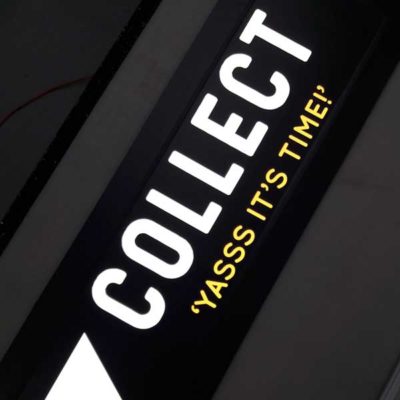 There's no time like the present. You can chat with us online right now or leave us a message and we'll get back to you as soon as we're available.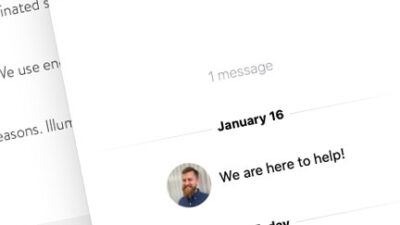 Perspex can be easily machined on the large format routing equipment that the larger and better equipped sign manufacturers own and operate. Elements cut from Perspex can be glued together, bent polished and engraved. In skilled hands, Perspex is an incredibly versatile signmaking material.
Light, obviously, is one of the most critical elements of any illuminated sign. Today signs are almost exclusively lit by LEDs. These compact, low voltage light sources offer sign manufacturers a huge range of applications specific benefits that make for better illuminated business signage.
LEDs are available to sign manufacturing companies with ingress protection ratings. This means they can be used with confidence in exterior signage. LEDs are extremely rugged, they are not affected by cold weather, and they are energy-efficient too.
An added benefit, that's only minimally exploited, in exterior shopfront Signs, is the range of theatrical colour control that is possible when using LEDs. So-called RGB LEDs can be addressed and driven so they emit a whole range of colours and not just the core light colour of a single element. This possibility has yet to find its voice in the mass market for Signs but it is encountered occasionally.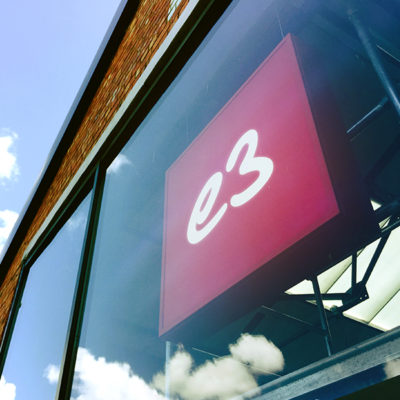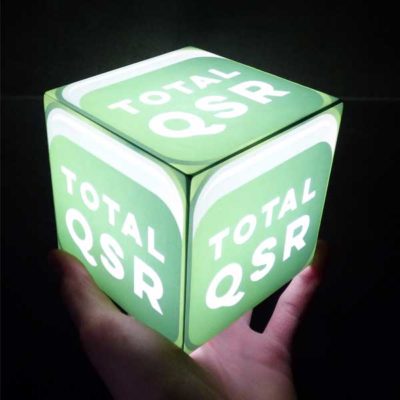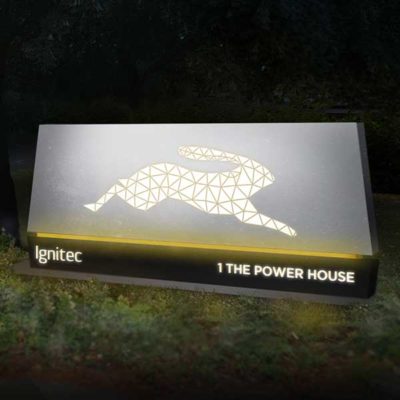 Book an online presentation and discussion with us at a time that suits you.
Voodoo-Connect delivers a live, broadcast-quality video and audio presentation and discussion from us to you and its streamed live right to your desktop and as many people as you need to invite. We can discuss your project, you can all see our samples, tour our facility and more – no need for a camera at your end because we don't see you or your colleagues.
Voodoo Connect – It's a great way for us all to discuss your project live and the quality is simply amazing.
Book your appointment now.
Design possibilities that have been enabled by the advent of LEDs and the continuing use of Perspex, are only part of the story of today's illuminated shop front signage. The rigid adherence to design formats dictated by sign enclosures that represent little more than a box have been removed too.
Few illuminated shopfront signs are made today using system components that date to the 70s and 80s. There is little or no affection for signs of this era or for the components that then made them possible. Nostalgia for an earlier era of illuminated shopfront Signs finds its voice today in front-lit signage.
Illuminated signage that's lit from the front typically comprises a sign panel, and that may be printed or painted, with an illumination source disposed in front of it. The illumination source may further comprise a so-called trough, typically provided with strips of LEDs, or discrete lamps each in their own attractive swan neck fitting.
This signage medium typically finds itself being used in the form of illuminated signage for restaurants or bar signs. It will still use LEDs for illumination, though the colour temperature of this light source will be warmer than is typically employed for backlit shop signs.
Another modern material that has found its way into sign manufacturing is often referred to by the trade name DiBond. This very versatile material comprises two aluminium skins disposed either side of a polyethylene, or similar, core material.
This ACM, as it is also popularly known, machines effortlessly on a computerised cutting machine. It is possible for sign manufacturing companies to cut structures from such materials that can be folded, origami-fashion, to form fabricated signage structures. The structures can be decorated with push through lettering to form illuminated signs. The technique can also be used for producing projecting signs. 
The material is available to signmakers in a self coloured finish. It can also be painted. The more creative sign manufacturers finish such signs with digital print or with coloured vinyl graphics.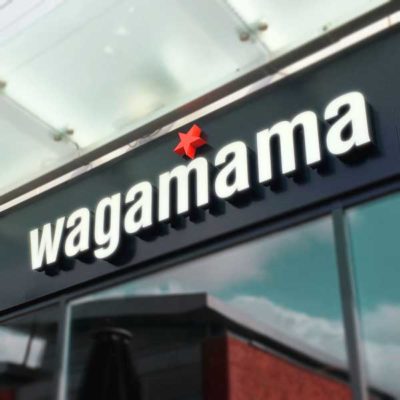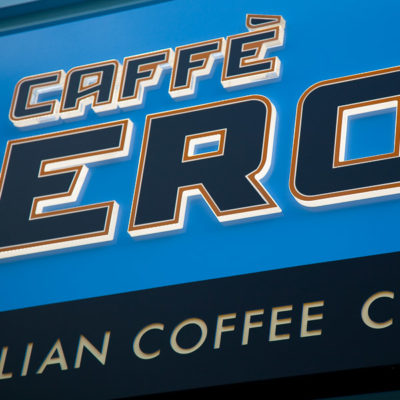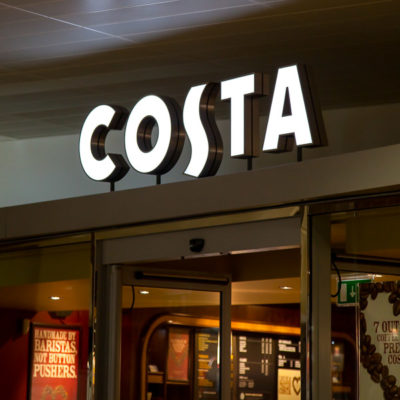 If you're ready to discuss your project we're ready to listen. Let's get your ideas on the table and move your sign project forward.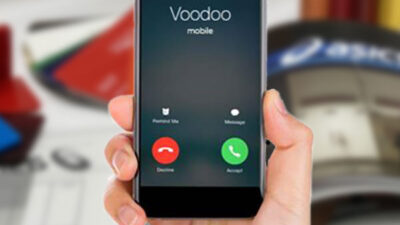 At the pinnacle of the illuminated signage pyramid, custom designed fabricated illuminated signage is supreme. This type of bespoke illuminated signage uses very high quality materials including metals, Perspex, and even wood. Made on a strictly one-off basis to very precise design specifications such illuminated signs look sensational as last for decades.
It often surprises business owners to learn that small illuminated signs can be acquired at relatively modest cost. So-called SuperSlim Sign Panels can be used behind windows in shop fronts to deliver the impact of an illuminated sign at low cost. Such affordable shop front signs are very popular with fast food outlets because they engage the customer eye-line at head level.
Commissioning an effective illuminated shop sign starts with an idea. It doesn't matter where that idea comes from, it could be yours, or it could be ours once we know more about your specific needs, or rather the needs of your business. The idea progresses through a design stage. With something as permanent as illuminated signage for businesses, it's advisable to get the design right before committing to manufacture.
It's worth pointing out that, once installed, an illuminated sign becomes a landmark. People notice illuminated signage, which is the whole point, but it pays to make sure that they do so for the right reasons. A properly made illuminated shopfront sign confers great credibility on the business that it identifies and promotes. 
Given the fact such a sign works relentlessly 24 hours a day, and they last for decades or longer it represents one of the most cost-effective means of identifying distinguishing and promoting a business that exists. Lots of very successful businesses agree.