Voodoo DesignWorks installed an illuminated shop front sign for Barbour that works whatever way you look at it…
Gloucester Quays is a thriving shopping centre in Gloucester and home to some of the UK's best loved brands and retail outlets. Voodoo DesignWorks is a regular visitor to the shopping centre and has supplied its tenants signage and graphics for many years.
The latest business to knock on Voodoo's door looking for an illuminated fascia sign for its outlet at the Gloucester Quays shopping centre was Barbour. The format of the signage required was well known to the engineering and creative team at Voodoo. It would comprise an illuminated fascia sign spanning the shopfront, and a coordinated projecting sign abutting the fascia.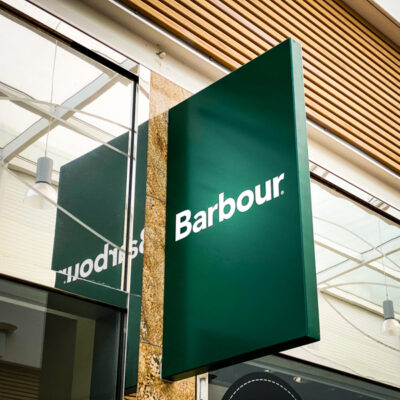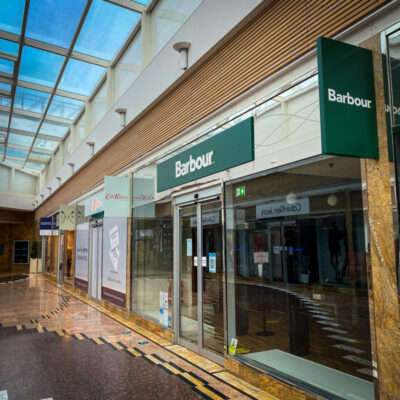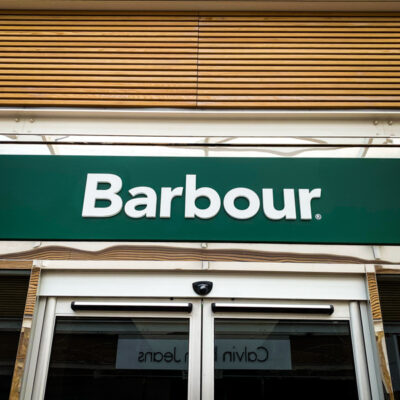 Let's send you a brochure…
It's amazing what the Voodoo DesignWorks could do for you. It's all in our brochure and we have one with your name on it.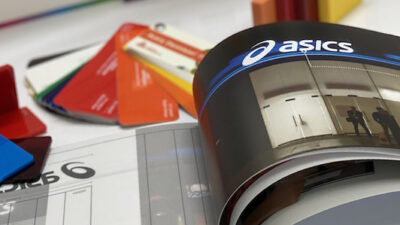 A brand as well-known and as carefully managed as Barbour Will always be prescriptive in terms of its signage and its design. So on this occasion, the Voodoo DesignWorks creative team's primary responsibility to the job would be compliance with the customers corporate identity.
The job required the manufacture of a form and aluminium pan which would need to be stencil cut to receive lettering and would also need to be stove enamelled in Barbour's colours. A matching projecting sign fabricated along very similar lines would also need to be made.
The Voodoo production team produced the signage lettering from Perspex which was cut on Voodoo's production router before being glued and flame-polished. The resulting lettering elements could then be inlaid and secured to the aluminium stencil cut fascia pan.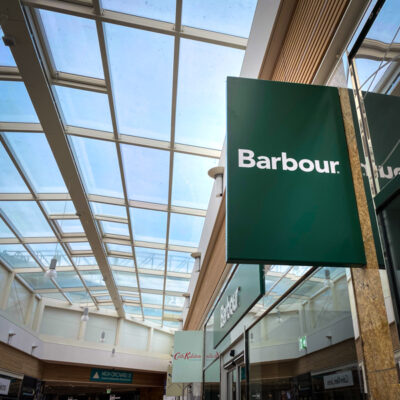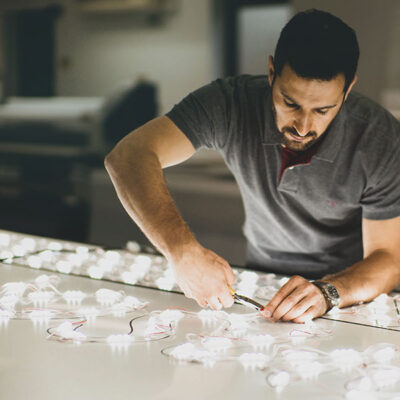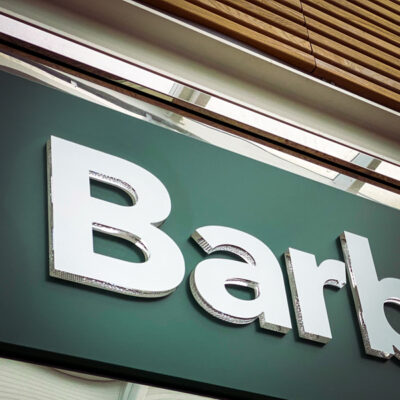 Lighting for the illuminated sign was provided by an array of LEDs. Despite the installation being an interior sign, Voodoo production used an IP rated illumination source. An acrylic diffuser, again Perspex was used to achieve a smooth lighting effect.
The matching projecting sign was manufactured from stove enamelled aluminium and decorated with cut vinyl lettering made from Metamark M7. The polar White film contrasts crisply with the regulation, green background mandated by Barbour's corporate ID.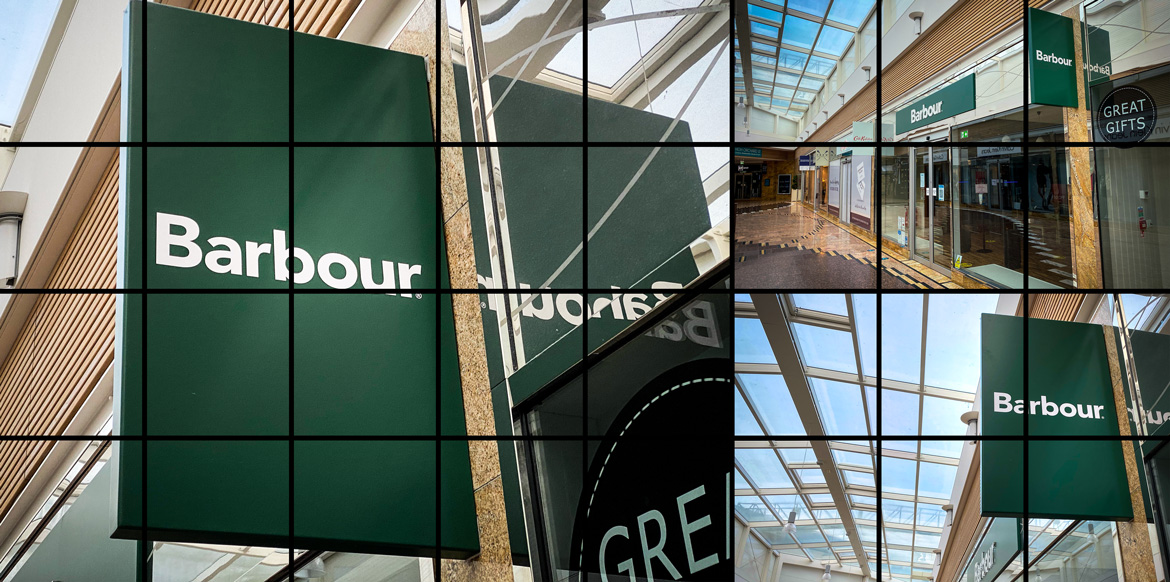 Book an online presentation and discussion with us at a time that suits you.
Voodoo-Connect delivers a live, broadcast-quality video and audio presentation and discussion from us to you and its streamed live right to your desktop and as many people as you need to invite. We can discuss your project, you can all see our samples, tour our facility and more – no need for a camera at your end because we don't see you or your colleagues.
Voodoo Connect – It's a great way for us all to discuss your project live and the quality is simply amazing.
Book your appointment now.
The Voodoo installation team is a familiar sight at Gloucester Quays. It was no stranger to the very shop where it was required to fit the illuminated fascia sign for Barbour either having attended the unit before.
Installation was a relatively simple undertaking involving the removal of the previous occupier's signage, which was taken away for recycling, and simply installing the replacements for Barbour.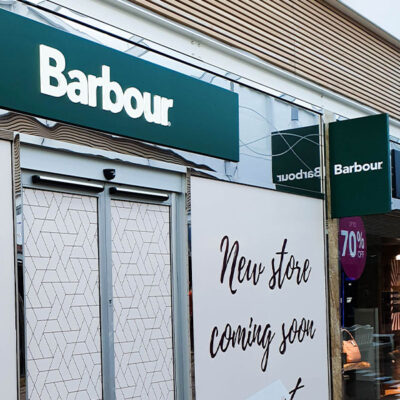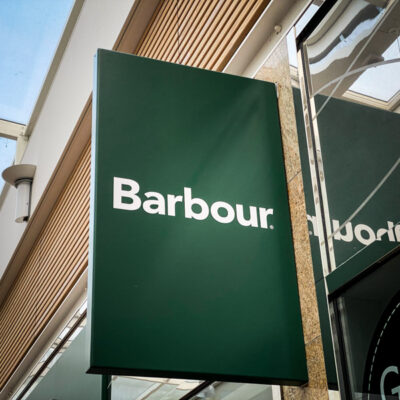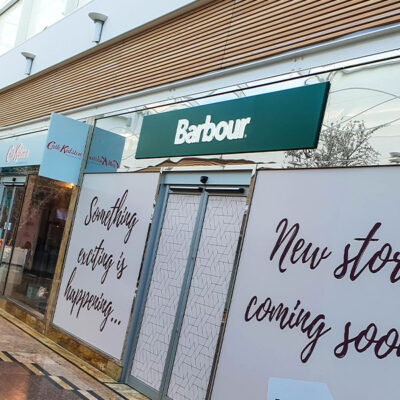 Barbour now has an instantly recognisable sign above its shop at Gloucester Quays, and a matching projecting sign ensuring that, no matter what angle pedestrian traffic approaches from, the unit will be visible to them.
If you're ready to discuss your project we're ready to listen. Let's get your ideas on the table and move your sign project forward.